BBC Proms reveals full details of re-imagined 2020 season
Friday, July 3, 2020
Artist line-up announced for live last two weeks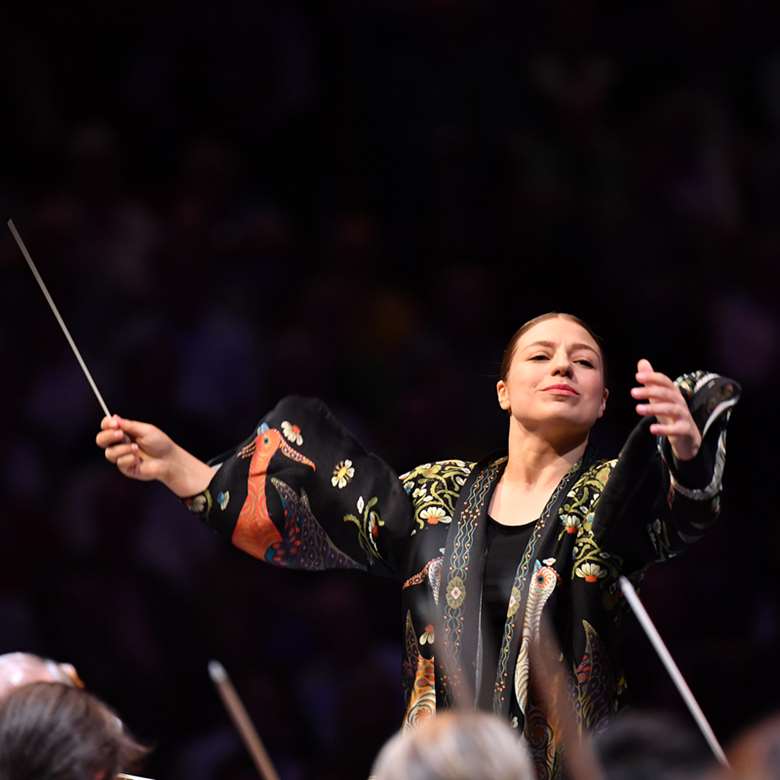 The BBC Proms has unveiled further details about this summer's season, following its previous announcement in late May that the usual six weeks of public concerts were, as expected, cancelled in the wake of the coronavirus.
It was already revealed that the bulk of the season would consist of broadcasts from the archives on radio and television, but that initial announcement had also included an ambition to host two concluding weeks of live concerts in the Royal Albert Hall, the festival's iconic home venue. Artists have now been unveiled - the concerts will all be broadcast, though the BBC says 'it's unlikely there will be an audience at the Royal Albert Hall'.
Each of the BBC Orchestras will perform during this fortnight, the BBC Symphony Orchestra opening and closing it – the former concert under Chief Conductor Sakari Oramo on August 28, the latter conducted by BBC SO's Principal Guest Conductor Dalia Stasevska and featuring soprano Golda Schultz, on September 12. 
Between those dates, artists to appear will include pianist Mitsuko Uchida with the London Symphony Orchestra and Sir Simon Rattle, violinists Nicola Benedetti and Alina Ibragimova with the Orchestra of the Age of Enlightenment under Jonathan Cohen, a recital from cellist Sheku Kanneh-Mason and pianist Isata Kanneh-Mason, performances from pianist Stephen Hough, singers Sophie Bevan, Allan Clayton and Robert Murray and sitar virtuoso Anoushka Shankar with electronic artist Gold Panda and the Britten Sinfonia under Jules Buckley.
In keeping with the Prom's committed advocacy of contemporary music, composers Thomas Adès and Andrea Tarrodi have been commissioned to write works responding to the Covid-19 crisis, and Richard Ayres will explore Beethoven's journey into deafness, as well as his own hearing loss, with a work for Aurora Orchestra.
The re-imagined Proms season opens on July 19 with the already announced work by Iain Farrington for 350 musicians from the BBC Orchestras and Choirs drawing on Beethoven's nine symphonies. Over the following weeks leading up to the Last Night, a BBC Four programme on Sundays will broadcast concerts including the 2017 debut of Chineke! Orchestra, Europe's first majority BME orchestra, the 2007 Proms debut of the Simón Bolívar Symphony Orchestra of Venezuela under its conductor by Gustavo Dudamel, and the John Wilson Orchestra's 'Broadway Sound' Prom of 2012. The channel will also give the first ever TV broadcast of the Radio 1 Ibiza Prom from 2015, featuring Pete Tong, Jules Buckley and the Heritage Orchestra performing dance music classics with an orchestra.
Meanwhile, Radio 3's daily broadcasts will embrace a wide breadth of the greatest musicians of this age and the recent past, a privilege afforded an organisation in possession of what must be one of the richest of all performance archives. Each Sunday evening, Georgia Mann will present a programme looking ahead to each week's coming archive performances.
For more details about the 2020 Proms, visit the BBC Proms website.