Dale Clevenger, the Chicago Symphony's legendary Principal Horn, has died
Monday, January 10, 2022
Born July 2, 1940; died January 5, 2022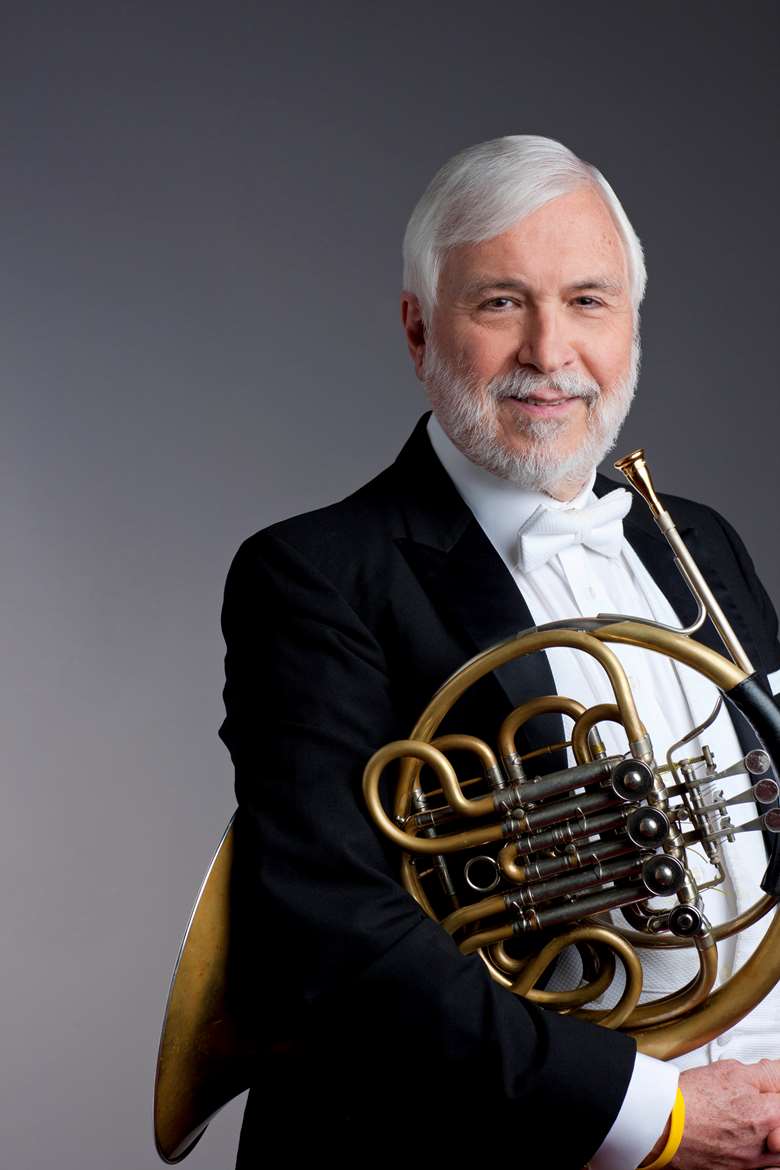 Dale Clevenger, Principal Horn of the Chicago Symphony Orchestra for 47 years, has died at the age of 81. Born in Chattanooga, Tennessee, he started playing the French horn at 13 while studying at the City's High School where he played in the band. He attended university at Carnegie Mellon in Pittsburgh, graduating in 1962. His first professional orchestral posts were with Stokowski's American Symphony Orchestra and the Symphony of the Air, as well as the Kansas Philharmonic, of which he was Principal Horn.
In 1966, at the invitation of Music Director Jean Martinon, he joined the Chicago Symphony whose brass principals, tuba-player Arnold Jacobs and trumpeter Adolph Herseth, he counted as his mentors. As well as serving under Martinon, Clevenger led the horns for music directors, principal and guest conductors who included Sir Georg Solti, Daniel Barenboim, Bernard Haitink, Riccardo Muti, Claudio Abbado and Carlo Maria Giulini, and his artistry can be heard on numerous recordings. As Muti, the orchestra's current Music Director, said in a statement, 'The loss of Dale Clevenger, one of the best and most famous horn players of our time and one of the glories of the Chicago Symphony Orchestra, leaves a very deep void in the music world. Fortunately, we have many audiovisual recordings of him with the Chicago Symphony to show his extraordinary technique and nobility of musical phrasing. I am certain that all his colleagues, former and current, all horn students and myself, as we were personal friends, will mourn this huge loss.'
Celebrated for his power as well as the seamless lyricism of his playing, one of Clevenger's finest recordings, and where he can be heard alongside three of his fellow Chicago players (Richard Oldberg, Thomas Howell and Norman Schweikert), is of Schumann's Konzertstück for four horns, which he recorded for DG with the Chicago SO and Barenboim (as part of a Schumann symphony cycle in 1978). Reviewing it, John Warrack wrote that 'the Chicago horns show what can be done when a group of players really know each others' playing as well as being virtuosos in their own right. It is a pleasure to hear this piece so sensitively played.' As a soloist, Clevenger can be heard in Richard Strauss's First Horn Concerto (Chicago SO/Barenboim/Teldec), the  four Mozart horn concertos for which he plays No 1 on a hand-horn (Franz Liszt CO/János Rolla/CBS), as well as No 3 with his Chicago colleagues and Abbado (DG), and – something of a novelty – Walther's Prizer Song from Wagner's Die Meistersinger arranged for horn and orchestra of which Jonathan Swain wrote (February 2000) that he was 'able to bend the line and remain together in a way that very few tenors and orchestra would or could'.
In 1979 Clevenger, the Chicago orchestra and Giulini were joined by Robert Tear for a DG recording of Benjamin Britten's Serenade for tenor, horn and strings, prompting JW to comment that Tear 'is very well matched to Dale Clevenger's splendid horn playing. The opening fanfare is firmly delivered, with immaculate intonation of the "natural' intervals; the "Lyke-Wake Dirge" whoops and plunges terrifyingly; and the end of the Blake setting is breathtaking in its eerie beauty. Clevenger seems untroubled by the fast tempos upon which Giulini appears to insist.' As a chamber music he recorded the Mozart and Beethoven piano quintets with Barenboim at the piano (Erato), the Brahms Horn Trio (with Barenboim and Itzhak Perlman (Sony Classical). He also played on the CSO Label's 'The Antiphonal Music of Gabrieli'.
Clevenger also conducted, serving as Music Director of the Elmhurst SO in the early 1980s and undertaking numerous international guest engagements. He taught at Northwestern University, Roosevelt University and the Jacobs School of Music at Indiana University, as well as leading masterclasses the world over.
[January 11 update: The date of Clevenger's invitation by Jean Martinon to join the CSO has been corrected.]