David Hockney paints Beethoven for Apple Music
Monday, December 14, 2020
The artist used an iPad for the anniversary portrait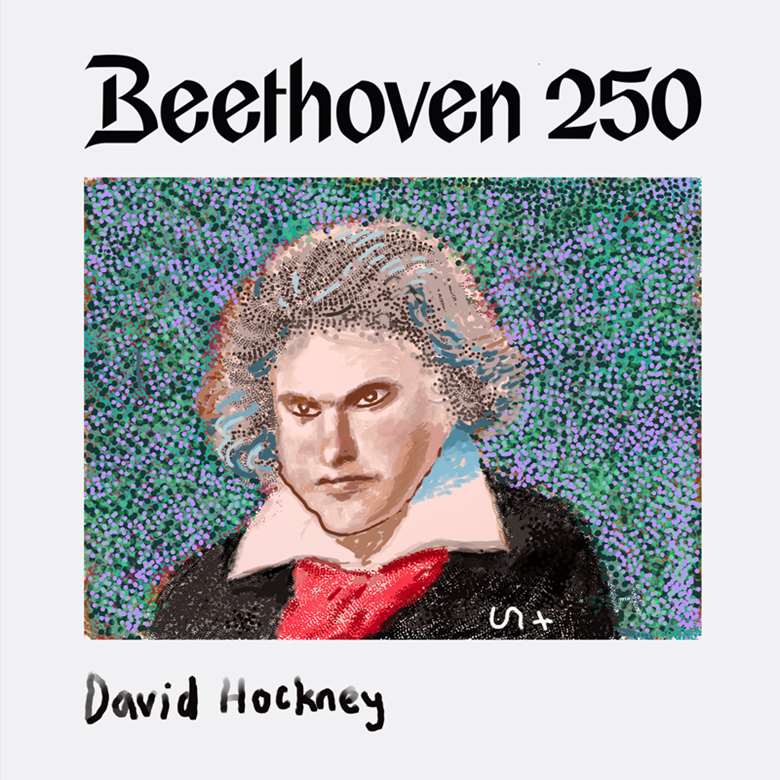 Artist David Hockney and Apple Music have collaborated to create an iPad painting of a young Beethoven, to use as the logo for Apple's 'Beethoven 250' room of playlists and recordings. Called 'Beethoven After His First Symphony', the artist drew it using an Apple Pencil, to mark the anniversary of the composer's birth – you can also find a time-lapse video of the creative process at Apple Music.
'I have always been an admirer of Beethoven's work which is why I chose to do this project,' said Hockney. 'The iPad painting is called "Beethoven After His First Symphony" which he published in 1800 at 30 years old. It seemed fitting to celebrate his birthday by capturing him at that very significant moment in music history.' No stranger to creating extraordinary art on an iPad, Hockney has been using the device more than a decade, producing a significant – and growing – collection of landscape works.
Apple Music's Beethoven 250 room includes exclusive music and a curated playlist by Max Richter, a sublime performance of Beethoven Ode to Joy arranged for solo piano by Igor Levit, a series of videos by Sir John Eliot Gardiner exploring Beethoven's symphonies, plus many other performances and playlist. Visit it here.
You can see a larger image of David Hockney's portrait below: