Delphian signs Solem Quartet
Hattie Butterworth
Tuesday, February 14, 2023
The initial three-year partnership will focus on new collaborations and commissions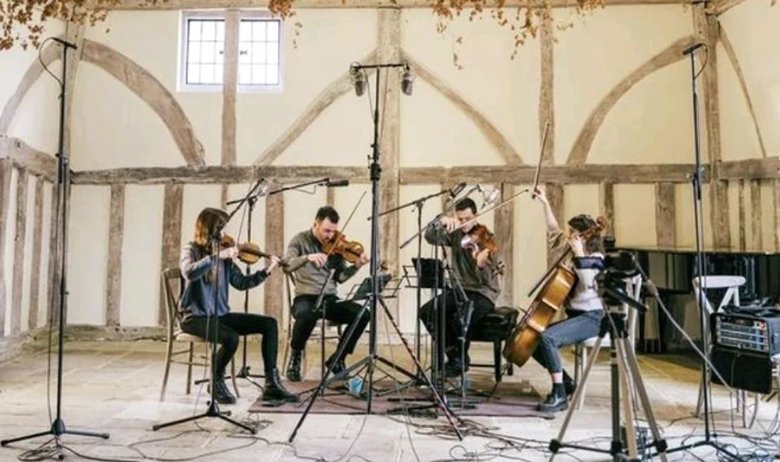 Scotland-based record label Delphian has announced the signing of the Solem Quartet. Known for their adventurous programming and varied collaborations, the quartet's partnership with Delphian will begin with Painted Light, released in October 2023 and featuring works of three living British composers.
Promising an initial three albums, the quartet's recordings will include works by Errollyn Wallen and Edmund Finnis, heard in next to core string quartet repertoire, from Felix Mendelssohn to Henriette Bosmans.
Since winning the Royal Overseas League Chamber Competition in 2014, the quartet has established themselves at the forefront of commissioning and performing new music in a wide variety of venues across the world. Collaborations with Anna Meredith, Thomas Ades and Colin Matthews have marked the quartet's development, alongside forming the 'Solem Lates' concert series, where the quartet self-produced conceptual concerts for new audiences.
Delphian Records, Gramophone's Label of the Year in 2014, represent other artists with daring projects at their heart, most notably the Hermes Experiment, the Gaia Duo, Rosalind Ventris, Alexandra Whittingham and Sean Shibe to name a few.
Announcing its partnership with the Solem Quartet, Delphian said: 'We're absolutely over the moon to have signed the Solem Quartet in a brand-new three album partnership: presenting a bold vision for the next three years, with collaboration and commissioning at its heart.'