Deutsche Grammophon Digital Special Edition
James Jolly
Friday, October 29, 2021
James Jolly introduces our new digital special – a celebration of Deutsche Grammophon, Gramophone's 2021 Label of the Year, featuring full reviews of some of their finest releases, from the 1970s to today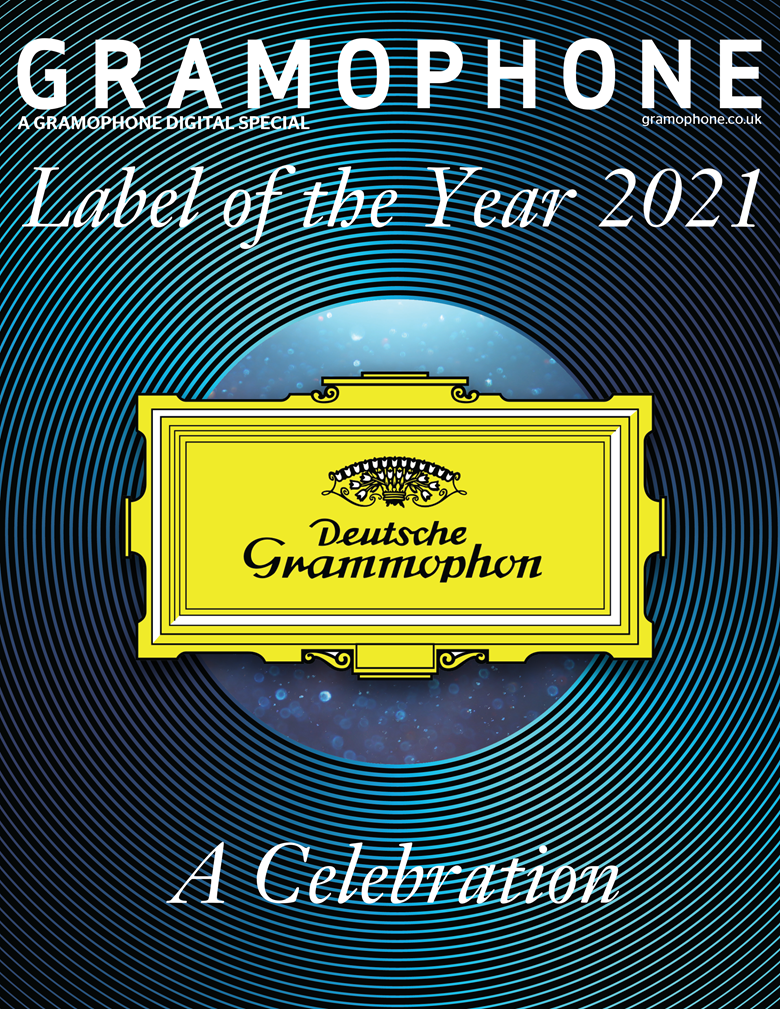 What was the first Deutsche Grammophon recording you bought? The question occured to me in the weeks following the Yellow Label's securing our Label of the Year Award. Mine, I distinctly recall, was Leonard Bernstein's Met recording of Carmen with Marilyn Horne in the title-role. I don't think it was Edward Greenfield's characteristically fulsome review in Gramophone that persuaded me ('Bernstein has rarely if ever on record excelled his achievement here'), as I'd have only been 11 years old at the time and record collecting still lay a few years ahead. But whatever prompted the purchase by a now 16 year old, I can recall opening the parcel and seeing the cover – a photo of Horne as Carmen set on a glossy, predominantly black background. The booklet was stylish and adorned with plenty of photographs and I suspect it was also the first time I'd ever encountered a full libretto and translation. Needless to say I played it to bits and though I've learned that it is probably not the last word in Carmen interpretation, I've always had a strong affection for it (and happily so, as many years later Gramophone gave Marilyn Horne our Lifetime Achievement Award and I was able to share that first encounter on record with her in person).
Well, many years on, Gramophone has honoured the Yellow Label, which is clearly going through a period of excellence under the leadership of Clemens Trautmann. As our Editor, Martin Cullingford, wrote in this year's Awards issue 'it's not just about making recordings. It's about making sure the recordings capture the imagination of audiences old and new, through exquisite videos, an attention to imagery that embodies an artist's aesthetic before you even press play, and a commitment to the best possible sound, most recently Dolby Atmos.'
With an artist roster that manages to embrace artists of many musical persuasions (including a handful of the finest pianists on the planet – Daniil Trifonov, Víkingur Ólafsson, Yuja Wang, Jan Lisiecki, Seong-Jin Cho), DG has skilfully managed that delicate balancing act of presenting the traditional in a way that's modern and fresh, and presenting the modern and fresh in a way that entices the more traditional music-lover.
To mark DG's status as our Label of the Year, we've dipped into our archives and present a selection of some of the recordings that we've enjoyed down the years since we launched the Gramophone Awards in 1977 and our monthly Editor's Choice listing a couple of decades later (which is why you won't find, for example, Carlos Kleiber's classic Beethoven Fifth). There are some terrific albums here – some, like Boulez's set of Lulu (in the first recording with the Cerha completion) that changed our perception of a masterpiece for ever, some that offered a snapshot of a style of performance that still remains hugely cherishable (Karajan's Mahler Ninth and Abbado's Mahler Sixth, for example), but also many that speak directly of the musically Golden Age in which we live. Happy listening!
Read the Deutsche Grammophon Digital Special on Exact Editions