Elder and Rattle call for action to tackle threat facing music
Thursday, June 11, 2020
'Orchestras may not survive' write the conductors in a joint letter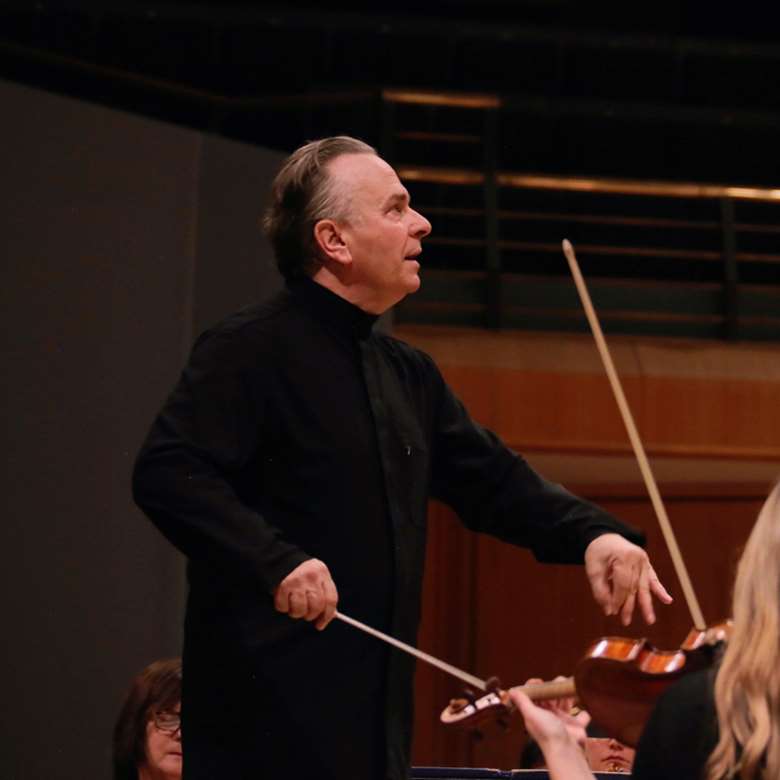 In a powerful letter to the British newspaper the Guardian, conductors Sir Simon Rattle and Sir Mark Elder have vividly presented the perilous situation the UK classical music scene finds itself in as result of the coronavirus. While online concert series such as that by London's Wigmore Hall have caught the listening public's imagination in recent weeks, there is little sign yet that live concerts in front of present audiences will return to the UK in the near future, despite some European countries beginning tentative steps in that direction. For musicians and venues who make most of their money through live performance, the financial implications are serious, with even organisations such as London's Southbank Centre suggesting they could run out of money.
'There's a real possibility of a devastated landscape on the other side of this; orchestras may not survive, and if they do, they may face insuperable obstacles to remain solvent in our new reality,' the world-leading conductors write in their jointly signed letter.

'Our music is essentially a live experience and requires all the participants, performers and listeners alike, to be in the same room together. What we may do individually over the internet in these months is all well and good, but the living core of our work is a live communion, a sharing of space, art and emotion which is both vital and healing.'

They also draw attention to the inability to properly nurture the young generation of musicians - something best done, of course, through playing music together. Specifically addressing the difficult financial situation many artists find themselves in, they added: 'Currently many freelancers fall between the cracks of the government's self-employment schemes. We need to find a way to sustain some kind of backbone of income so that we will eventually be able to play whenever that will be possible. At the most basic level, despite all appearances to the contrary, musicians are humans. They need to eat and pay their bills.'

Elder and Rattle are not alone among leading classical music figures in drawing attention to the crisis in recent days, and to the need for a solution. 'Times like these remind us how much we need music,' said John Gilhooly, Wigmore Hall Director and Chairman of the Royal Philharmonic Society, when announcing the opening of nominations for the RPS Awards last week. 'Right now it gives us a sense of hope, adventure and limitless horizons which confinement otherwise denies us. But we risk losing so much of it without greater recognition of its worth and greater government support. Other nations are recognising this, and we must too.'

There are signs an announcement of some kind may not be far away. In an interview with London's Evening Standard on Monday, it was revealed that the Secretary of State for Culture, Media and Sport Oliver Dowden - who encouragingly offered Elgar, Mahler and Wagner when asked about his musical tastes - was engaged in 'intricate discussions' with the Treasury to support struggling arts organisations. 'Of course I want to get the money flowing...I am not going to let anyone down', he said. He added, however, that 'Not everyone is going to be happy with whatever comes up. I'm going to have to ask institutions to take difficult decisions'.

The UK classical music sector will be awaiting for the outcome with nervousness, and need.