Eric Lu wins Leeds International Piano Competition
Martin Cullingford
Monday, September 17, 2018
20 year-old American receives album on Warner Classics as part of prize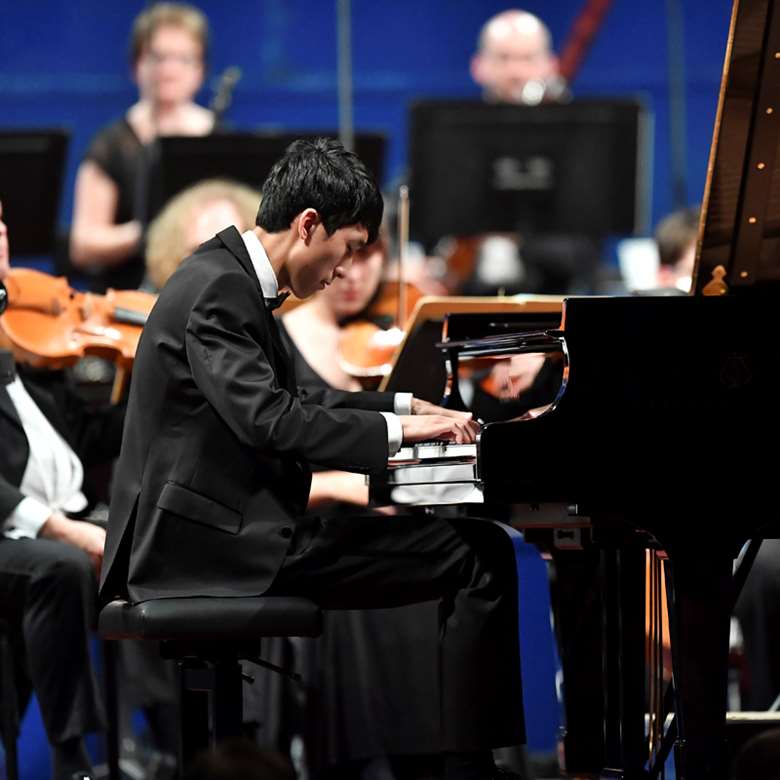 The 2018 Leeds International Piano Competition has been won by 20 year-old American pianist Eric Lu.
As well as the title, and a £25,000 cash prize, this year's Competition carried with it a further attractive accolade – what the organisers describe as a 'portfolio prize designed with long-term career development in mind', which includes an album on Warner Classics and management with Askonas Holt. Furthermore, Lu also receives engagements with such venues and ensembles as London's Wigmore Hall and Southbank Centre, the Manchester-based Hallé and the Oslo Philharmonic orchestras, plus recording opportunities with BBC Radio 3.
Such moments come fairly quickly too: this Thursday [September 20] Lu opens the Royal Liverpool Philharmonic Orchestra's new season with Beethoven's Piano Concerto No 4, under conductor Vasily Petrenko. Then the following day Warner Classics will release a digital single of a highlight from Lu's Competition performance, ahead of the full album release on November 2, featuring Lu's live Concerto performance from the Final with the Hallé, conducted by Edward Gardner, as well as a selection of recital repertoire from the earlier Rounds.
Second place was awarded to 28-year old German pianist, Mario Häring, while Xinyuan Wang, 23 and from China, was third.
The competition was broadcast on medici.tv, and all rounds remain available to watch at leedspiano2018.medici.tv for three years. BBC Radio 3's coverage of the Semi-Finals and Finals is available via BBC i Player Radio, and the Finals are broadcast on BBC FOUR television on Sunday [23 September].