Erin Wall – a Canadian soprano who excelled in Mahler and Britten
Sarah Kirkup
Friday, October 16, 2020
Born November 4, 1975; Died October 8, 2020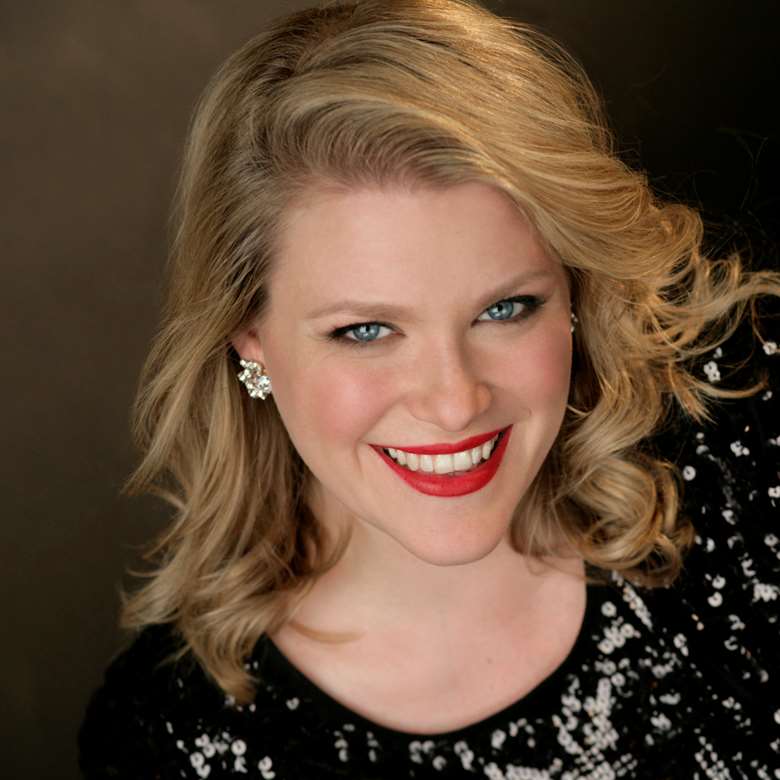 The Canadian soprano Erin Wall has died of breast cancer at the age of 44. She was known and loved by audiences in concert halls and opera houses in the US and Europe, as well as by all those who bought her many recordings of repertoire as wide-ranging as Handel, Mozart, Massenet and Britten.
Born in Alberta, Wall was brought up by professional-musician parents in Vancouver where she learnt piano and flute. She only took up singing in the final year of high school, focusing at that time on jazz. She applied to music college and was turned down. Undeterred, she tried again the following year and ended up studying at Western Washington University and Rice University, Texas.
She became a popular presence on the concert stage in the UK, making her British debut in 2002 in Britten's War Requiem at St Paul's Cathedral with Sir Andrew Davis conducting. A year later, she was a finalist in the 2003 Cardiff Singer of the World competition, after which an international career swiftly beckoned. As Opera Now wrote, 'Cardiff Singer delivered a very high standard this year … Erin Wall, an elegant 27-year-old with a well-formed vocal technique … showed clear signs of becoming an outstanding interpreter of [the title-role in Thaïs] in five or 10 years' time.'
Indeed, she went on to define this role as her own; when she performed it in concert at the Edinburgh Festival in 2011 she was the only soloist to sing from memory, her 'magnificent high D shaking all available chandeliers', according to one critic. Her recording of the same role with Davis and his Toronto forces for Chandos earned a credible review in Gramophone just several months ago: 'Her tone is warm and beguiling, her dramatic commitment rarely in doubt,' wrote Tim Ashley (8/20).
Wall's big break on her own side of the pond came a year after the Cardiff competition, in 2004 at Chicago Lyric Opera where she spent the early years of her career. When the Finnish soprano Karita Mattila was taken ill the day before the opening night of Don Giovanni, Wall stepped in and brought the house down. As Opera Now wrote, 'Mattila's exit saw Erin Wall grab her chance as Donna Anna, to wild bravos and thunderous applause,' while her soprano was described in the Chicago Sun Times review as 'a gleaming, flexible instrument'.
The music of Strauss and Mahler also featured in Wall's repertoire, both on stage and on record, particularly Mahler's Eighth Symphony. In a review of her recording with Michael Tilson Thomas and his San Francisco forces from 2008, Rob Cowan wrote: 'With wonderful sound, superb playing and generally fine singing – soprano Erin Wall is exceptional – I would rate this new version among the top two or three (4/10).
In December 2019, she performed the role of Ellen Orford in Britten's Peter Grimes to a standing ovation at the Royal Festival Hall. Her recording of the same role, with Stuart Skelton as Grimes and Edward Gardner conducting his Bergen forces, was Gramophone's Recording of the Month as recently as October this year (read the review here), Mike Ashman referring to the overall endeavour as 'an exciting, committed, necessary and brilliantly recorded version for our times' and singling out Wall's Ellen as 'continuing what has almost become a tradition of natural-sounding, and emotionally paced North American interpretations of the role'. A day after Wall's death, Skelton himself praised her as 'A glorious Ellen and a hilarious and genuinely wonderful colleague'.
The Erin Wall Tribute Fund at Canadian Opera Company has since been established by her family in memory of her life and to provide vital support to the future of opera. Visit coc.ca/support for more information.