Eva Coutaz, Harmonia Mundi's inspired A&R head, has died
Wednesday, January 27, 2021
Born February 26, 1943; died January 26, 2021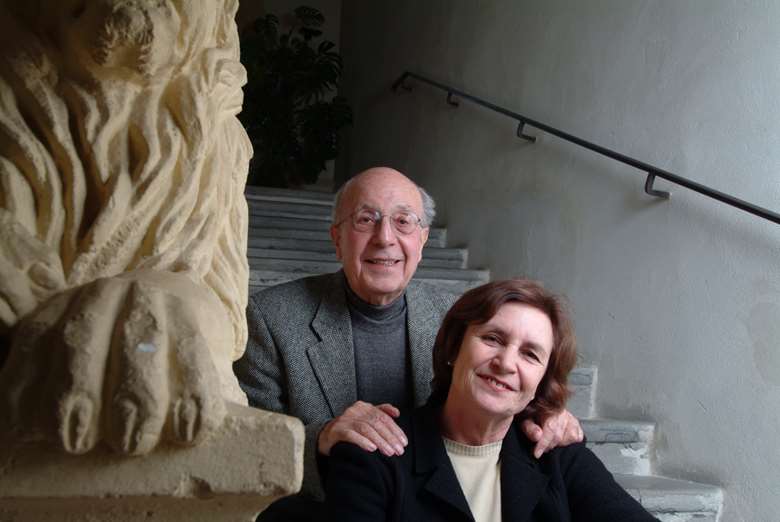 Eva Coutaz, who oversaw Harmonia Mundi's A&R policy for nearly 30 years, died, after a brief illness, on Tuesday, at the age of 77. Working with her husband, Bernard Coutaz, who founded the label in 1958, Eva created an artistic roster that earned her immense respect and admiration – and brought the company numerous awards, including a handful from Gramophone which made Harmonia Mundi Label of the Year in 2004. Following Bernard's death in 2010, Eva became CEO of Harmonia Mundi, relinquishing the post in 2015 when the company was acquired by PIAS.
Among the artists she worked closely with were conductors René Jacobs, William Christie and Philippe Herreweghe, the keyboard-players Kenneth Gilbert, Alain Planès and Andreas Staier, the baritone Matthias Goerne and the countertenor Andreas Scholl, the lutenist/director Konrad Junghänel, the violinist Isabelle Faust, the RIAS Kammerchor, the Freiburger Barockorchester and the Akademie für Alte Musik Berlin.
In a press release, her colleagues at Harmonia Mundi saluted her 'high standards, rigorousness, loyalty to musicians and the consistency with which she built her catalogue … Her loyalty to the musicians was exceptional; she was a warm presence at every major stage of their artistic and personal journeys. She saw the label as a family united by artistic affinities and the desire to celebrate what she loved above all: music.'
German by birth, Eva lived in Arles near HM's offices and remained in the town after her retirement in 2016. She was one of very few women in the upper echelons of the record industry and her legacy is an inspiring example of what can be achieved as the result of exquisite taste and real artistic vision. She will be missed by her colleagues, the musicians she worked with, and by admirers of this remarkable French label.
(Updated January 28)