Gramophone Classical Music Awards 2018 shortlist is revealed!
Gramophone
Tuesday, July 31, 2018
We are pleased to present the 60 recordings shortlisted for Gramophone Classical Music Awards this year in our FREE digital magazine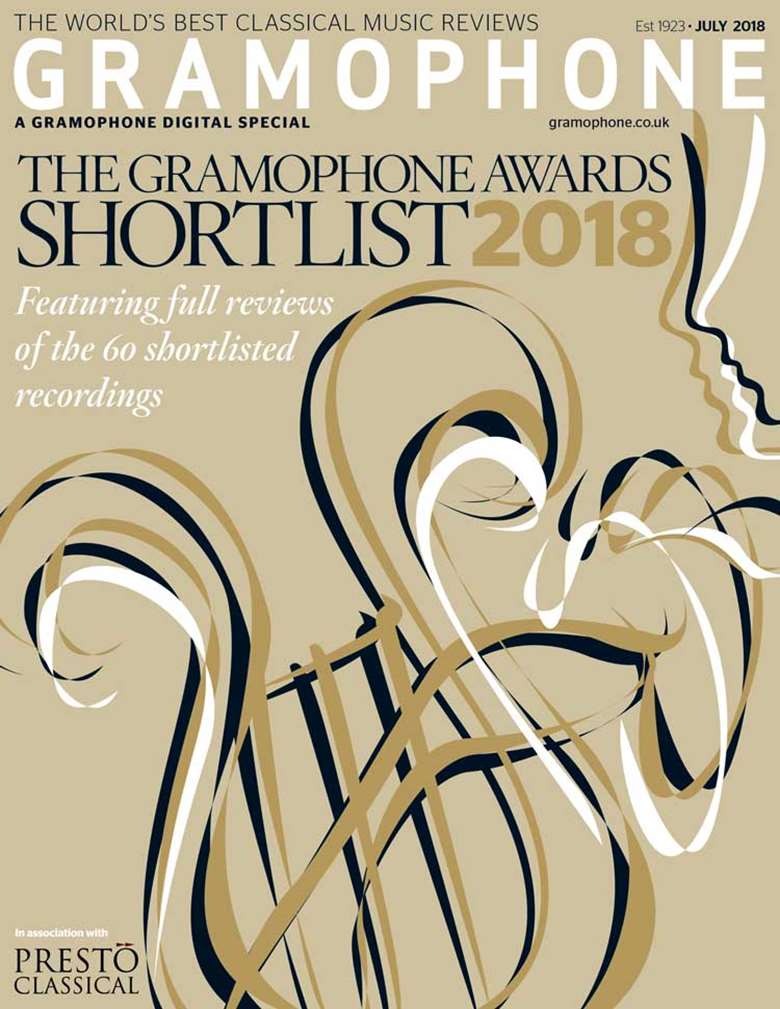 This year's Gramophone Classical Music Awards shortlist (which you can explore in our free digital magazine, presented in association with Presto Classical) serves to highlight the sheer quality on record not just of performance, but also of mastering, engineering and A&R.
There are solo recordings by Murray Perahia, Arcadi Volodos and Pierre-Laurent Aimard; concerto recordings featuring soloists Christian Tetzlaff, Steven Isserlis and Piotr Anderszewski; outstanding new accounts of Berlioz's Les Troyens (conducted by John Nelson) and Debussy's Pelléas et Mélisande (with Sir Simon Rattle) in the opera category; and Ravel's Daphnis et Chloé (Les Siècles and François-Xavier Roth) and Tchaikovsky's Symphony No 6, Pathétique (MusicaAeterna and Teodor Currentzis).
You can read the full, original Gramophone reviews of all 60 of this year's shortlisted albums in our free digital magazine. Follow the link below to read the digital magazine on Exact Editions:
Gramophone Awards Shortlist digital magazine
You can also read the digital magazine via the Gramophone app, which you can download from iTunes here:
We will be revealing which recordings have made it in to the top 3 of each category in the September issue (published digitally on August 10), and then announcing which recordings have won each recording category here on the Gramophone website on August 31. The winners of the special Awards (including Recording of the Year, Orchestra of the Year, Artist and Young Artist of the Year, Label of the Year and Lifetime Achievement) will be announced at the Gramophone Classical Music Awards ceremony on September 13, which will be livestreamed via medici.tv.