Lang Lang plays 'Feed the Birds' from Mary Poppins
Friday, June 24, 2022
Film taken from forthcoming DG album celebrating 100 years of Disney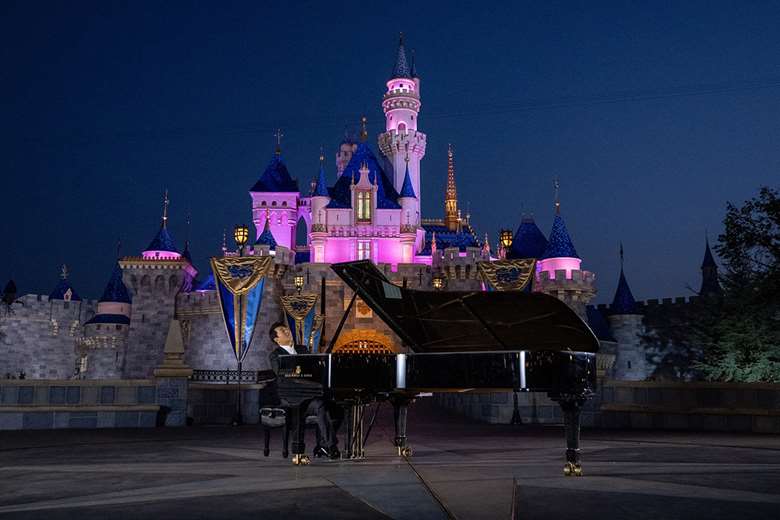 In celebration of 100 years of The Walt Disney Company, Lang Lang is releasing an album featuring iconic movie music from the 1920s to the present day. Called 'The Disney Book', it draws on films from Pinocchio and The Jungle Book to Frozen and Encanto, their much-loved melodies reimagined in new piano versions written especially for him (including by multiple Gramophone Award-winner and recently-knighted pianist Sir Stephen Hough).
'Animation sparked my imagination and transported me to other worlds,' said Lang Lang. 'The music was a big part of this experience – and led to my life-long love of classical music. There is such a variety of styles in Disney songs; truly, something to inspire everyone. I hope that people of all ages will enjoy this recording and experience the joy that we all felt the first time we saw a Disney film.'

Look our for a Deutsche Grammophon release, in collaboration with Disney Music Group, on September 16. But in the meantime, here is Lang playing 'Feed the Birds' from Mary Poppins. Walt Disney himself declared it to be his favourite Disney melody, and would regularly ask its co-composers, brothers Richard and Robert Sherman, into his office on a Friday afternoon to play it for him, a tradition they poignantly continued after Disney's death in 1966.