'Live from London': online a cappella festival gets underway with Voces8
Friday, July 31, 2020
The 10-week online festival begins on August 1 and will feature many of the UK's leading vocal ensembles and choirs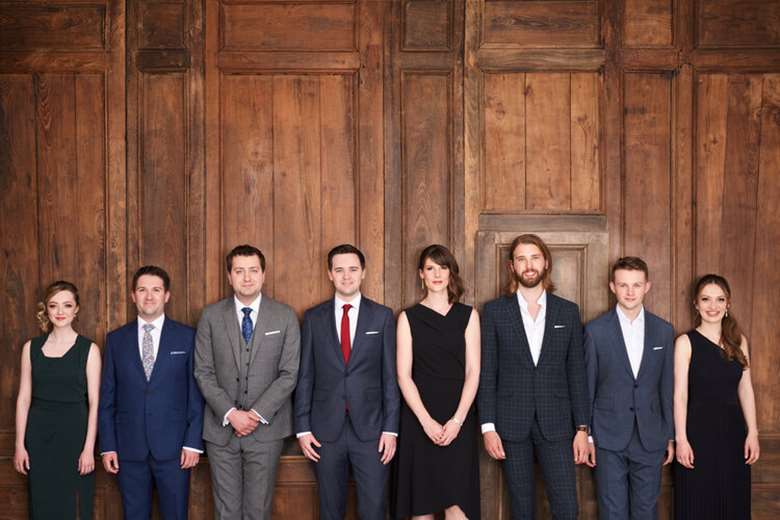 Live From London, a new online festival of choral music performed by many of the UK's leading choirs and vocal ensembles gets underway on August 1 at 7pm (BST) with a special programme from Voces8 called 'After Silence'. The concert will be filmed in HD and performed live at the Voces8 Centre – St Anne and St Agnes Church in the City of London – and will feature a wide range of music from Gibbons to Monteverdi, and the world premiere of Marten Jansson's Elemental Elegy.
The Live From London festival will take place over 10 weeks, with live performances broadcast every Saturday, and as well as Voces8 the festival will include I Fagiolini (August 8), The Swingles (August 22), The Gesualdo Six (August 29), Apollo5 (September 12), The Sixteen (from Kings Place, September 19), Stile Antico (September 26), Chanticleer (from San Francisco, October 3) and a special guest appearance by The Academy of Ancient Music (August 15).
Gramophone is delighted to be involved as a media partner and tickets are available to be purchased here.
Below, you can listen to a Gramophone Podcast in which our Editor, Martin Cullingford, talks to Voces8's Barnaby Smith about Live From London, the group's 15th anniversary and their latest album 'After Silence'.
Podcast photo: Kaupo Kikkas