Martin James Bartlett honoured with the inaugural Prix Serdang
Tuesday, May 17, 2022
The prize is curated by the distinguished Austrian pianist and Grafenegg Festival Director, Rudolf Buchbinder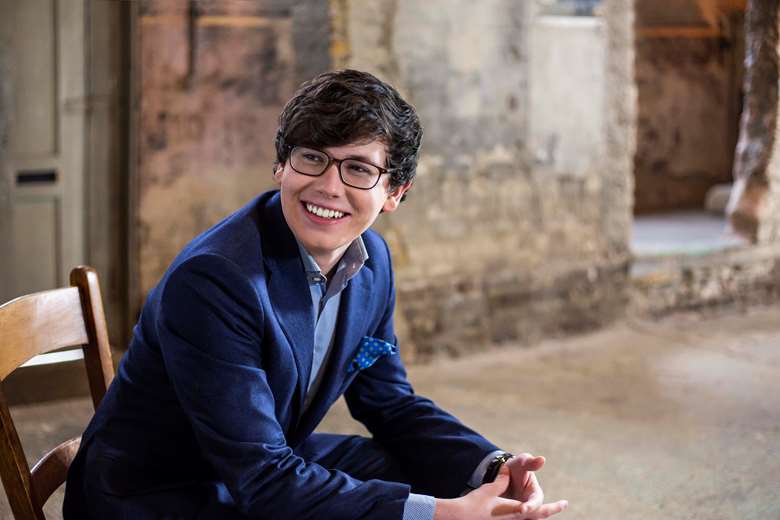 The British pianist Martin James Bartlett has been awarded the inaugural Prix Serdang, an annually awarded prize that 'serves to promote and maintain artistic creation, and is not a competition', and which is named for the Villa Serdang in Feldbrunnen near Solothurn, Switzerland, originally built in 1644 and rebuilt as an art nouveau villa in 1892, and which has been used as a meeting place for cultural purposes since it was renovated in 2012.
The prize worth 50,000 Swiss Francs is curated by the Austrian pianist Rudolf Buchbinder along with the initiator of the Prix Serdang, Adrian Flury, in consultation with international organisers, festival directors, and in particular with conductors and soloists close to him, and recommends a maximum of three young talents. The final prize-winner is chosen by Adrian Flury and Thomas Pfiffner.
Buchbinder, who refrains from taking part on juries for music competitions because he believes they often only represent a snapshot of an artist's work, was attracted to this new prize because, he said, 'we can observe the candidates over a longer period of time. Ultimately, the focus is on their artistic work, but the person behind it, the personality of the young artist and his or her attitude and approach are also important to us. The intention is to award this prize to young artists who are at the beginning of their career and have already gained some experience. The prize can be a great support as they proceed with their career, providing impetus and opening up new possibilities.
'The special feature of the Prix Serdang is also that the prize is not tied to any conditions. The dream of owning one's own piano, participation in courses, perhaps a composition commission – many a project can be realised through this generous prize. It is a major stepping-stone. And of course, we will also endeavour to create one or more further performance opportunities for our prize-winners. With Martin James Bartlett, we have made a promising first choice.'
Martin James Bartlett, on receiving the news of the award, response that 'I am absolutely thrilled and delighted to have been awarded the Prix Serdang. I am immensely grateful to have been awarded this in its inaugural year! It's incredibly humbling and life-affirming to know that this award has been created in order to help the younger generation of musicians. It's very touching, especially after such difficult times. I've always been deeply inspired, not only by Rudolf Buchbinder's wonderful pianism and conducting, but also his contributions to the art of music as a whole.'
A former BBC Young Musician of the Year (2014) and an exclusive Warner Classics artist since 2019, Bartlett's most recent album, 'Rhapsody' (including Gershwin's Rhapsody in Blue and Rachmaninov's Paganini Rhapsody), was an Editor's Choice in April, and in his review Jeremy Nicholas wrote: 'This showcases an outstanding keyboard talent at the top of his game in repertoire that he clearly has an affinity and fondness for.'
Martin James Bartlett joined Gramophone for a podcast which you can listen to below. To hear other Gramophone podcasts, or to subscribe for free to new editions, search for 'Gramophone' in your Podcast App of choice, or visit Gramophone's page on Apple Music podcasts.
Listen to 'Rhapsody' in lossless and Spatial Audio