Mirga Gražinytė-Tyla to step down as CBSO Music Director in 2022
Friday, January 22, 2021
One year's extension to be followed by post of Principal Guest Conductor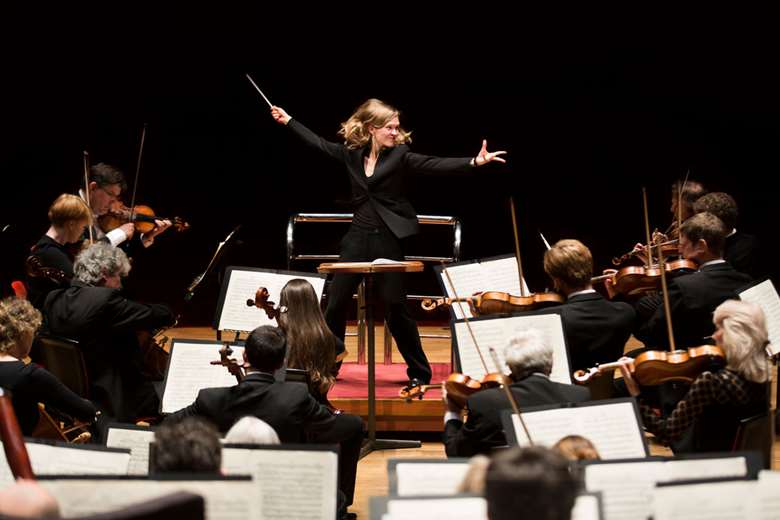 Mirga Gražinytė-Tyla has announced that she will step down as Music Director of the City of Birmingham Symphony Orchestra at the end of the 2021-22 season. This will see her extend her initial contact by one year, after which she'll take on the post of Principal Guest Conductor.
'I have decided to give up my position of Music Director of the CBSO at the end of the 2021-22 season and have happily accepted the orchestra's invitation to become Principal Guest Conductor in the 2022-23 season,' Gražinytė-Tyla said.
'This is a deeply personal decision, reflecting my desire to step away from the organisational and administrative responsibilities of being a Music Director at this particular moment in my life and focusing more on my purely musical activities. I have such admiration and great fondness for the musicians of the CBSO and I am absolutely delighted that we shall continue to make music together in the coming years.'
Gražinytė-Tyla's time at the CBSO has been one of unqualified success, generating excitement among both live audiences and, through recordings, listeners worldwide. Their extraordinary, powerful, recording of Weinberg's Symphonies Nos 2 & 21, released on Deutsche Grammophon as part of the Yellow Label's relationship with Gražinytė-Tyla, was last year's Gramophone Recording of the Year.
Stephen Maddock, Chief Executive of the CBSO, said: 'We're delighted to be continuing our relationship with Mirga and are hugely grateful to her for the unending energy, passion and creativity she pours into her work with us. We're thrilled that she has agreed to extend her commitment to the CBSO, and are pleased to be able to support her as she balances her working life. We look forward to making music together into the future.'
The news follows the announcement less than two weeks ago that Sir Simon Rattle is to step down as Music Director of the London Symphony Orchestra in 2023. While in his case it is to take up the post of Chief Conductor of the Bavarian Radio Symphony Orchestra, he too cited the desire to better balance work and home life.
'My reasons for accepting the role of Chief Conductor in Munich are entirely personal, enabling me to better manage the balance of my work and be close enough to home [in Berlin] to be present for my children in a meaningful way.' Rattle has since announced that he has applied for German citizenship, a result of the impact the UK's departure from the EU has had on the freedom and ease of British musicians to work in member states.
The requirement for a healthier balance in their lives is something that we are hearing from artists, some of whom have been led to a reconsideration of their lifestyle by the pause forced upon them by the pandemic, something Gramophone's Editor reflects on in this month's Editorial column.