New scientific study shows that singing and attending classical music concerts physically reduces stress
Gramophone
Wednesday, July 1, 2015
Research by the Royal College of Music's Centre for Performance Science demonstrates the positive benefits of engaging with music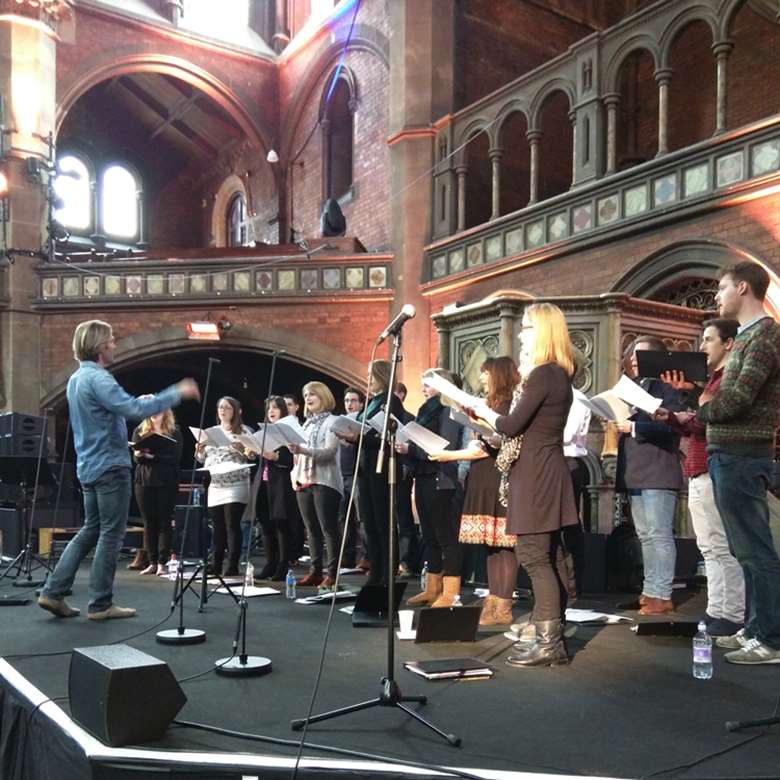 A new scientific study based on research by the Royal College of Music's Centre for Performance Science has proven what singers and those who regularly attend classical music concerts have long known: that classical music physically reduces stress.
The research was compiled from saliva samples, ECG monitor readings and questionnaires gathered from 15 singers and 49 audience members at a concert given by Eric Whitacre and his Singers at London's Union Chapel in March 2015. It has been shown that the audience members experienced a reduction in levels of the stress hormones cortisol and cortisone.
For the singers, the same reduction in stress hormones occurred during rehearsal but there was (predictably) an increase in both stress hormones during the performance itself.
Aaron Williamon, Professor of Performance Science at Royal College of Music said: 'This is the first time participation in a cultural event has been shown to have significant psychobiological effects, and the implications are hugely exciting, particularly when taking into account previous research by the Centre for Performance Science which links reduction in stress hormone activity with increases in immune function. This preliminary study provides several new avenues of further investigation of how making and experiencing music can impact on health and wellbeing.'
Summary of psychobiological results was as follows:
Watching a concert as an audience member led to a decrease in stress hormones (cortisol, cortisone and the cortisol-DHEA ratio).

Watching a concert also led to decreases in negative mood states (afraid, tense, confused, sad, anxious and stressed) and increases in positive mood states (relaxed and connected).

Singing in a low-stress rehearsal reduced levels of stress hormones (cortisol and cortisone) and didn't affect psychological anxiety, but singing in a high-stress concert increased stress hormone levels and psychological anxiety.
The overall act of singing reduced the cortisol-cortisone ratio, suggesting that singing has an inherently relaxing effect regardless of how stressed people feel.
The study will be replicated at the Cheltenham Festival on July 7 and will be discussed at a talk with Eric Whitacre and Richard Morrison of The Times called 'Is Singing Good for You?' on July 11.
Eric Whitacre recently spoke at the Oxford Union about music and his career so far. You can watch his full address below: