The cellist Pablo Ferrández signs to Sony Classical
Thursday, July 9, 2020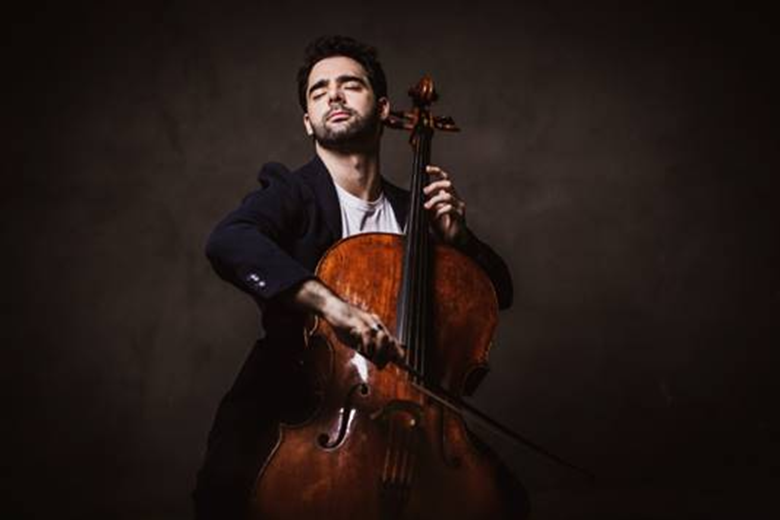 Described by Anne-Sophie Mutter as 'someone truly special', the 29-year-old Spanish cellist has signed a contract with Sony Classical, the first fruits of which will be released in January 2021. 
Pablo Ferrández was born into a musical family in Madrid; his father is a cellist and his mother a music teacher who created 'El Mago Diapasón', a method of introducing children to music. Aged 13, he joined the prestigious Escuela Superior de Música Reina Sofía to study with Natalia Shakhovskaya, a former pupil of Rostropovich. He then continued his studies at the Kronberg Academy in Germany with Frans Helmerson, and after this became a scholar of the Anne-Sophie Mutter Foundation. Ferrández was a prize-winner at the XV International Tchaikovsky Competition in 2015.
'Signing with Sony Classical is a dream come true. I grew up listening to many of their artists' iconic recordings, which really had a strong impact in my youth. I am very excited to start working with Sony Classical's fantastic team, developing projects and recording repertoire that hopefully will inspire the generations to come,' he said. And Sony Classical's President, Per Hauber, commented that 'Pablo does what only a few virtuosos can do: he combines incredible technical skill and great musicality with enviable lightness. Pablo has the rogue in his eyes and an inimitable charm as everyone can see on his socials. I am really looking forward to the fact that Sony Classical will be his exclusive partner on this exciting journey to a unique career.'
His first recording, which he will play on the 'Lord Aylesford' Stradivarius, which he has on loan from the Nippon Foundation, will be made this summer.
Below, Pablo Ferrández, performing the Dvořák Cello Concerto with the Israel Philharmonic and Vasily Petrenko in Tel Aviv in June 2018.