The Cleveland Orchestra launches its own label
Monday, March 16, 2020
First release shines a light on current Music Director's broad musical sympathies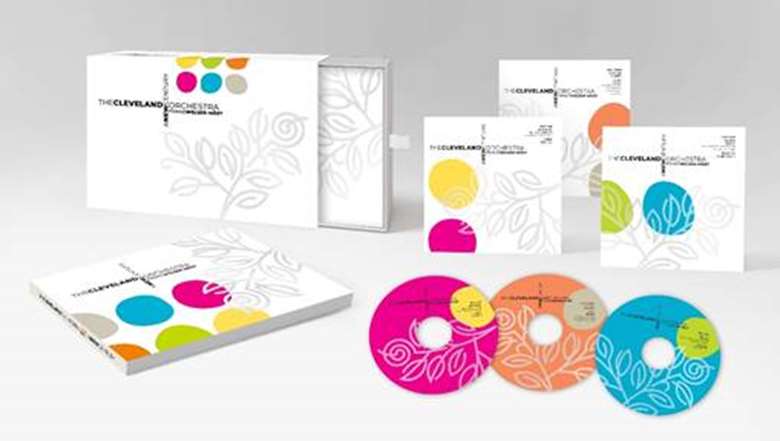 The Cleveland Orchestra, a much-recorded ensemble from George Szell's time onwards, is the latest top-rank orchestra to launch its own label. The first release, available initially digitally and on CD in June, is entitled 'A New Century'.
It includes six performances conducted by the Cleveland Orchestra's Music Director since 2002, Franz Welser-Möst, drawn from three centuries, all recorded live in the orchestra's home, Severance Hall, during the past three seasons.
'As we launch a new series of recordings on our own label, this inaugural recording set documents the remarkable abilities and achievements of this ensemble under Franz Welser-Möst's leadership. The repertoire has been chosen to highlight the breadth, depth and great artistic partnership between Franz and the Orchestra, with a particular focus on 20th and 21st century music,' said André Gremillet, President and CEO of the Orchestra.
The set contains performances of Beethoven's String Quartet No 15 in A minor, Op 132 (in a version by Welser-Möst for full strings), Edgard Varèse's Amériques, Richard Strauss's Aus Italien, Prokofiev's Symphony No 3 and, from two living composers, Johannes Maria Staud's Stromab (a Cleveland commission in its world-premiere performance) and Bernd Richard Deutsch's concerto for organ and orchestra, Okeanos (with Paul Jacobs as soloist, also in its world-premiere performance).
'In my career, I have found no better place in the world to work and create music than here in Cleveland, with The Cleveland Orchestra,' Welser-Möst said. 'From the beginning, I have been inspired by the musicians and the support and keen interest that the entire Cleveland community provides their Orchestra. The six pieces on this new recording are just a sampling of what we have accomplished together. We have an exciting opportunity going forward, as we choose additional music to offer the world through online recordings.'
The set is available to stream now on Apple Music (see below) and to download from the iTunes store, with selections gradually appearing on other streaming sites. The three CDs, available to pre-order, will be released on June 5