The conductor and composer Michael Gielen has died at 91
Saturday, March 9, 2019
Born July 20, 1927; died March 8, 2019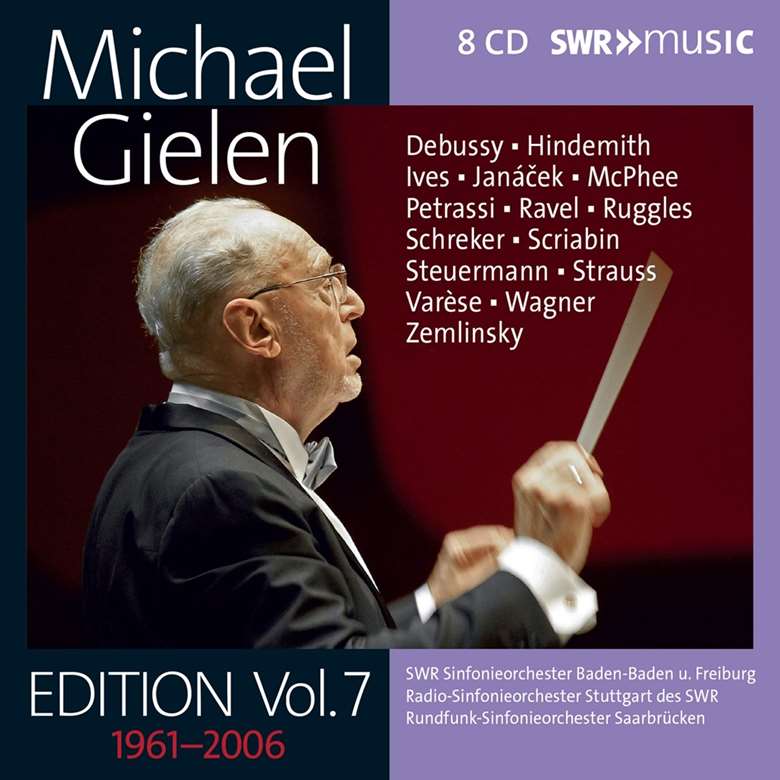 The Austrian-German conductor, known for his championing of new music, has died in Mondsee, Austria. He was born into an artistic family – his father was a theatre and opera director, his mother had been an actress (and her brother was the composer and pianist Eduard Steuermann). After studying piano in Buenos Aires, where he also assisted Erich Kleiber, Karl Böhm and Wilhelm Furtwängler at the Teatro Colón, Gielen joined the Vienna State Opera as a répétiteur and conductor where he oversaw numerous new works. From 1960-65, he was a conductor at the Royal Swedish Opera, he then joined Netherlands Oper and Frankfurt Opera (1967-77). In Frankfurt he regularly collaborated with directors like Hans Neufels and Ruth Berghaus (including a Ring cycle).
As a symphonic conductor, he held posts with the Belgian National Orchestra (1969-73), Cincinnati SO (1980-86) and SWR Symphony Baden-Baden and Freiburg (1986-89). He also served as a Principal Guest Conductor of the BBC Symphony Orchestra (1978-81). He retired from conducting 2014.
His service to contemporary music was immense and he championed works by György Ligeti, Karlheinz Stockhausen, Bernd Alois Zimmermann, Hans Werner Henze, Betsy Jolas, Isang Yun and Henri Pousseur, as well as earlier 20th-century masters.
Thanks to his work with the SWR Symphony Baden-Baden and Freiburg, nearly all his performances were recorded and he has attracted a loyal following for his interpretations of 19th and 20th century music. Rob Cowan has written that 'a Gielen performance is invariably an education. Fastidious attention to detail allied to a composer's architectural instinct hold each favoured piece in unusually clear focus.'
The most recent volume of SWR Music's 'Michael Gielen Edition' (Vol 7, reviewed last September) wonderfully illustrates his eclectic musical tastes and enlightened approach to programming: Carl Ruggles's Suntreader, Ives's Central Park in the Dark, Colin McPhee's Tabuh-Tabuhan, Varèse's Arcana and Steuermann's Variations for Orchestra sit alongside Janácek's Glagolitic Mass and Taras Bulba, Ravel's complete Daphnis et Chloé, Scriabin's The Divine Poem, and works by Busoni, Petrassi, Puccini, Wagner and Zemlinsky, plus Reger's Piano Concerto, Schreker's Vorspiel zu einem Drama, Hindemith's Mathis der Maler and Richard Strauss's Tod und Verklärung.
As a composer, Gielen revealed his post-Second Viennese School leanings, and set many modernist poets. His String Quartet, Un vieux souvenir, after Baudelaire, was premiered by the LaSalle Quartet in 1985.