The conductor and pianist Steuart Bedford has died
Tuesday, February 16, 2021
Born July 31, 1939; died February 15, 2021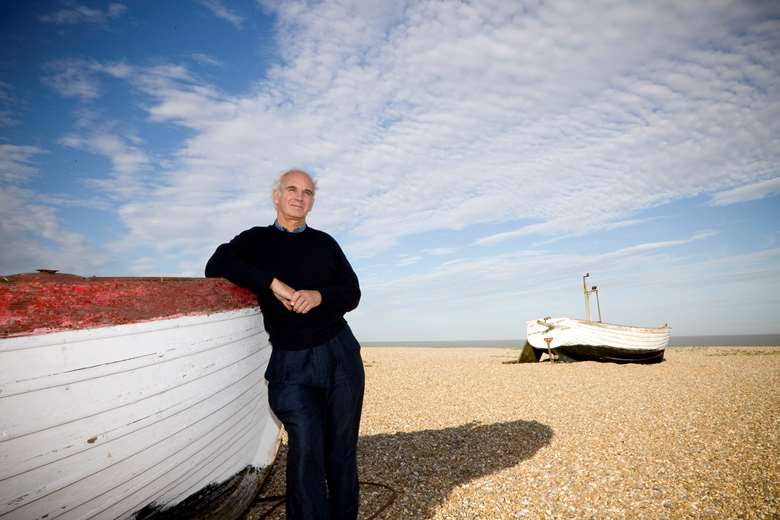 Steuart Bedford, who conducted the world premiere and first recording of Benjamin Britten's final opera, Death in Venice, in 1973, has died. He was 81.
The grandson of the opera singer Liza Lehmann and the composer, author, miniature painter and inventor Herbert Bedford, son of the singer Lesley Duff, and brother of the composer David Bedford and singer Peter Lehmann Bedford, Steuart Bedford studied at Oxford University and the Royal Academy of Music. He made his conducting debut in 1964, at the helm of the Oxford Chamber Orchestra. From 1965 to '67, he was on the staff at Glyndebourne, and made his professional conducting debut in 1967. From 1965 he was a professor at the Royal Academy.
From 1974 to 1998 Bedford was one of the artistic directors of the Aldeburgh Festival (from 1989, alongside the composer and conductor Oliver Knussen). Among his many conducting projects, he oversaw the first performances of Lowell Liebermann's opera The Picture of Dorian Gray in Monte Carlo in 1996, and three years later conducted its US premiere.
His association with Britten's music goes back to childhood. 'That', he told Gramophone in June 1994, 'was because of my mother, Lesley Duff, who for three years was a member of the original English Opera Group which started at Glyndebourne in 1947; she sang Lucia in one of the casts of The Rape of Lucretia, for Benjamin Britten's first season at Glyndebourne (it wasn't called the English Opera Group then), the year after Peter Grimes had been such a smash hit at Sadler's Wells. ... In 1948, the year of The Beggar's Opera and her last year with the Group, she bought a little cottage down at Snape, just opposite the Golden Key, and we spent summers down there until 1953, the year of the flood, when we sold it. So we'd call on Britten and Pears quite frequently and get involved in parties and games and cricket matches and things. That's how I got to know them. Then when I went down to Lancing which funnily enough was Peter Pears's old school – we saw rather less of them, since we no longer went to Snape in the summer. So there was quite a long period when we lost contact. When I was at university in Oxford I put on some performances of Albert Herring in the recently rebuilt Playhouse. And then in 1966 suddenly I got a phone call out of the blue, asking me to assist in a recording of A Midsummer Night's Dream, which Britten was doing with the LSO in Walthamstow Town Hall. That was the first time I worked with him. After that I joined the music staff of the English Opera Group, and I started to conduct performances from the first season I joined. The first thing I did was The Beggar's Opera which we took to Expo 67 in Montreal. That's when I first had him going through things with me – it was a very exciting time.'
In addition to conducting the premiere of Death in Venice, Bedford also was in charge for the first performance of the scena Phaedra with Dame Janet Baker in June 1976 (subsequently recorded for Decca, and he also conducted the work for Ann Murray's recording). After Britten's death, Bedford's service to the composer continued with a series of recordings for the new and quietly visionary Collins Classics label that included The Turn of the Screw, Albert Herring, Johnson over Jordan, Our Hunting Fathers, the Piano Concerto (with Joanna MacGregor) and Violin Concerto (with Lorraine McAslan), the Folk Songs (with Felicity Lott, Philip Langridge, Thomas Allen and others), The Holy Sonnets of John Donne, Seven Sonnets of Michelangelo and Winter Words (as pianist, with Langridge), Temporal Variations, Lachrymae, Simple Symphony, Suite on English Folk Tunes (with the Northern Sinfonia), the Sinfonia Da Requiem and Four Sea Interludes and Passacaglia from Peter Grimes (LSO), the Canticles (with Jean Rigby, Derek Lee Ragin, Langridge, Gerald Finley, Frank Lloyd and Osian Eliis with Judi Dench as Narrator), the orchestral song cycles (with Phyllis Bryn-Julson, Lott and Murray) and others. Many of these Collins recordings are now available on Naxos. In addition, Bedford recorded Britten's music for EMI, Decca and Chandos (including the Cello Symphony and his own suite drawn from Death in Venice).
In 2013, Bedford conducted the triumphant production of Peter Grimes on Aldeburgh Beach (subsequently released on DVD by ArtHaus Musik and CD by Signum).
He conducted for English Opera Group, Welsh National Opera, Metropolitan Opera, New York City Opera, Royal Danish Opera, Covent Garden, Santa Fe Opera, Opera Theatre St Louis, Teatro Colón among others. His repertoire was very broad and, in recent seasons, he conducted highly praised productions of Death in Venice at Garsington Opera, Don Giovanni at Vancouver Opera, Albert Herring with BBC Symphony Orchestra at London's Barbican Centre, The Turn of the Screw in the first-ever Britten opera presented by Opera Holland Park, Albert Herring at the Grange Park Festival with Aurora Orchestra and returned to the Royal Academy of Music in a production of The Rape of Lucretia.
He was married to soprano Norma Burrowes from 1969 to 1980, when he married Celia Harding.