The Leeds Piano Competition's Dame Fanny Waterman has died
Sunday, December 20, 2020
Born March 22, 1920; died December 20, 2020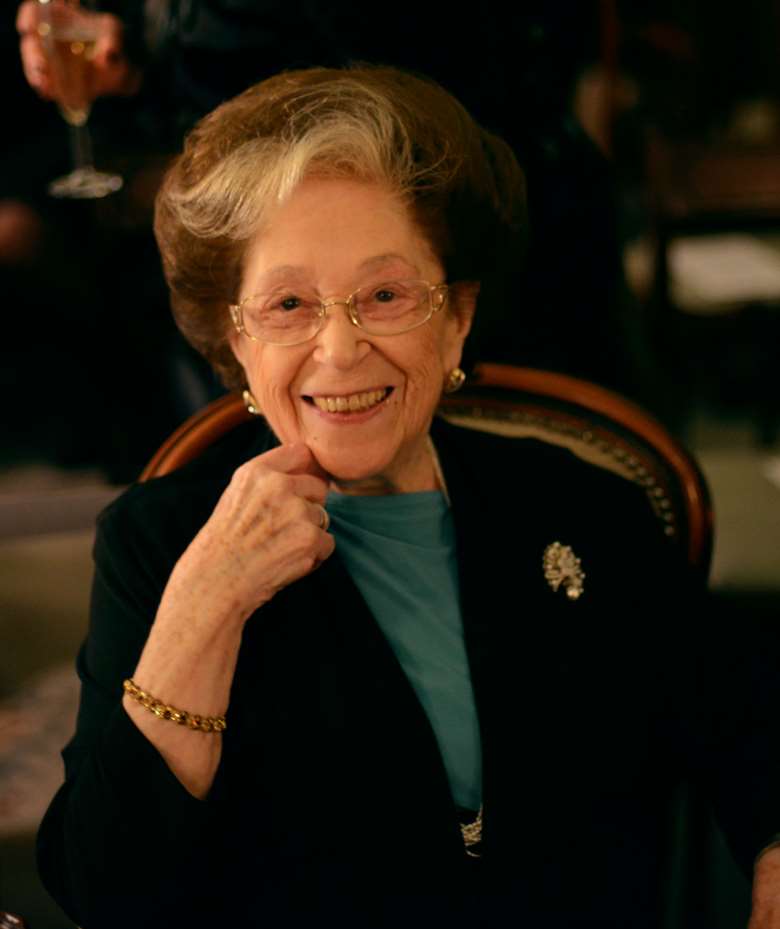 The founder of The Leeds Piano Competition and admired piano teacher, Dame Fanny Waterman, has died at the age of 100.
Born in Leeds, Waterman studied with Tobias Matthay, and later at the Royal College of Music, London, with Cyril Smith. After an impressive career as a soloist, including a performance at the 1942 Proms with Sir Henry Wood (playing as one of the pianists in Bach's Triple Keyboard Concerto), she felt that her real vocation would be as a teacher. Over the years she gave masterclasses on six continents, appeared on television and radio, and compiled a series of publications entitled Piano Lessons with Fanny Waterman/Marion Harewood, which now runs to 30 volumes and has achieved sales of over three million copies.
Dame Fanny founded The Leeds International Piano Competition in 1961 with her late husband Dr Geoffrey de Keyser and Marion Thorpe, then the Countess of Harewood. The first competition followed in 1963 and she remained its Chairman and Artistic Director until her retirement in 2015 at the age of 95. As President Emeritus she attended live concerts and events until the beginning of 2020.
Thanks to Dame Fanny's artistic integrity and passion, The Leeds Piano Competition became the one of most coveted prizes in the piano world and acclaimed for introducing some of the greatest pianists of our time. Artists including Radu Lupu (1969), Murray Perahia (1972), Artur Pizarro (1990), Alessio Bax (2000), Sunwook Kim (2006) and most recently Federico Colli (2012) and Eric Lu (2018) launched their careers by taking first prize; Sir András Schiff (joint third prize, 1975), Mitsuko Uchida (second prize, 1972), Lars Vogt (second, 1990) and Denis Kozhukhin (third, 2006), are among the Competition's illustrious finalists. 
Adam Gatehouse, the current Artistic Director of The Leeds, said 'Dame Fanny was a force of nature, a one-off, a unique figure in our cultural firmament who infused everyone with whom she came into contact with a passion and enthusiasm and sheer love of music, particularly piano music, that was totally impossible to resist. From nothing she created the world's most prestigious piano competition and chose to do so not in London but in Leeds, at the time a dark, industrial but incredibly lively and vibrant town in the North of England. From small beginnings it swiftly grew as word spread that here was a competition where music and the musicians came first. The lives she has touched, both through the Competition, but also through her teaching and piano books, are too numerous to mention. She was quite simply irreplaceable.'
Waterman was appointed OBE in 1971, CBE in 2001 and DBE in the 2005 New Year Honours.