The Live from London festival of vocal music is underway!
Monday, August 17, 2020
Watch highlights video of first concert in the 10-week series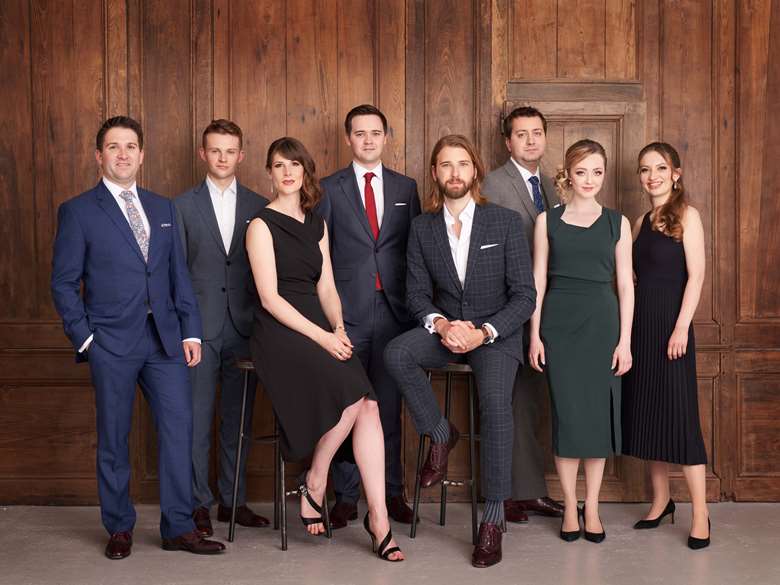 Live from London, a new online festival of choral music performed by some of the leading choirs and vocal ensembles from the UK and beyond, held its inaugural concert last week at the Voces8 Centre – St Anne and St Agnes Church in the City of London.
Gramophone is delighted to be a Media Partner of Live from London, which was opened by Voces8 - the ensemble behind the festival - themselves, with a programme of works from their new album 'After Silence'. You can watch highlights from the concert, which was beautifully performed and filmed in HD, below.
Tickets can be brought for individual events, or for the whole season, and the initiative offers a way for groups not currently able to perform publicly in the UK to reconnect with audiences, and has clearly caught the imagination: as Paul Smith, Voces8 Chief Executive, and a composer and brother of the group's Artistic Director Barnaby Smith, put it before the start of the concert, 'we've sold out the equivalent of four sold-out Albert Halls'. Click here to be purchase tickets.
The next concert in the 10-week series will be given by The Swingles (August 22), follow by The Gesualdo Six (August 29), Apollo5 (September 12), The Sixteen (from Kings Place, September 19), Stile Antico (September 26), Chanticleer (from San Francisco, October 3).
Meanwhile, Gramophone's Editor Martin Cullingford caught up with Voces8's Barnaby Smith for a recent Gramophone podcast, to talk about the group's latest album 'After Silence' and about Live from London itself. You can listen to the podcast below.
Live from London video highlights
Records we couldn't live without
We asked this year's ensembles to nominate the albums that are more precious to them...