The singer Maria Ewing has died
Tuesday, January 11, 2022
Born March 27, 1950; died January 9, 2022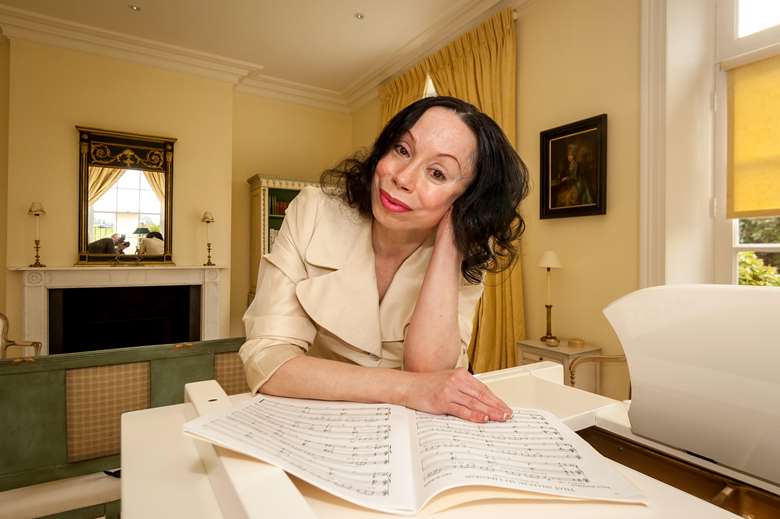 The American soprano/mezzo-soprano Maria Ewing has died aged 71. Born in Detroit to a Dutch mother and an African-American father, Ewing went to school in the city before training in New York and Cleveland.
She made her Met debut in 1976 as Cherubino in Mozart's Le nozze di Figaro, appearing at the house in 96 performances until 1997 (including a six-year hiatus caused by a falling out with James Levine over a cancelled telecast of a performance of Carmen). Among the roles Ewing - a visceral, totally engaging singer-actor - sang at the Met were Blanche de la Force (Dialogues des Carmélites), Dorabella (Così fan tutte), Rosina (Il barbiere di Siviglia), Zerlina (Don Giovanni), The Composer (Ariadne auf Naxos), Carmen, Dido (Les Troyens), Katrina Ismailova (Lady Macbeth of Mtsensk) and Marie (Wozzeck). 
Her European debut, at La Scala in 1977, was as Mélisande in Debussy's opera, a role she would later record for DG with Claudio Abbado conducting ('Maria Ewing makes the hapless heroine less of a wimp than she is sometimes represented, and in a remarkable way nuances and colours her every word with meaning. She is tender to Golaud when he suffers a slight wound, sweet but very erotic in the Act 3 soliloquy as she combs her hair, and bursts out in suddenly awakened passion at the fatal nocturnal parting from Pelléas,' wrote Lionel Salter in March 1992).
In 1978 she sang Dorabella in Così fan tutte at Glyndebourne in a production by Peter Hall and they started a relationship, marrying in 1982. Hall directed Ewing in Carmen at The Met in 1986 and the same year she sang Salome, Hall directing, at Los Angeles Opera. The production made headlines as Ewing ended the Dance of Seven Veils completely nude, unlike most singers, who usually wore a body stocking; the production then travelled to Covent Garden and the Lyric Opera in Chicago. The following year, Hall would direct Ewing in Figaro in Chicago. (The couple divorced in 1990; their daughter, born in 1982 is the actor and director Rebecca Hall.)
Ewing's discography captures many of her most celebrated roles and includes Donna Elvira on the Gramophone Award-winning Glyndebourne/EMI Don Giovanni conducted by Bernard Haitink, Katrina Ismailova (Chung/DG), Carmen (Mehta/Arthaus Musik DVD), Salome (Downes/Opus Arte DVD) and Cherubino (Böhm/DG/Unitel DVD). Her recordings of concert repertoire includes Mozart's Requiem (Bernstein/DG), Ravel's Shéhérazade (Rattle/EMI), Mahler's Fourth Symphony (Haitink/Arthaus Musik DVD), and Debussy's La damoiselle élue (Abbado/DG). She also 'crossed over' for John Wilson's 'Rodgers & Hammerstein at the Movies' (Warner Classics) and an album of songs by Cole Porter, George Gershwin, Jerome Kern and Harold Arlen (IMP).
Despite having been married to a stage director, Ewing had trenchant opinions about the art, as she told Gramophone in December 1990, when asked if she went to the opera as a member of the audience: 'No, I am far too impatient. I find most opera productions irritating, and far too often the caricature image of the opera singer standing on stage, poorly acting, comes true. It is damned difficult to get it right, and acting just isn't expected of a singer. The same rules don't apply as, say, with the Hollywood film stars. A pretty voice gets away with a lot. Acting is about thinking. You are there to re-create a situation and you only have your own experience to bring to that part. Appearances are important too – it is important to reflect the physical part, and that isn't always the case. Think about the megastars …'