Valery Gergiev's international roles and appearances are being cancelled
Monday, February 28, 2022
The conductor and Putin supporter is told to distance himself from Russia's invasion of Ukraine or lose his jobs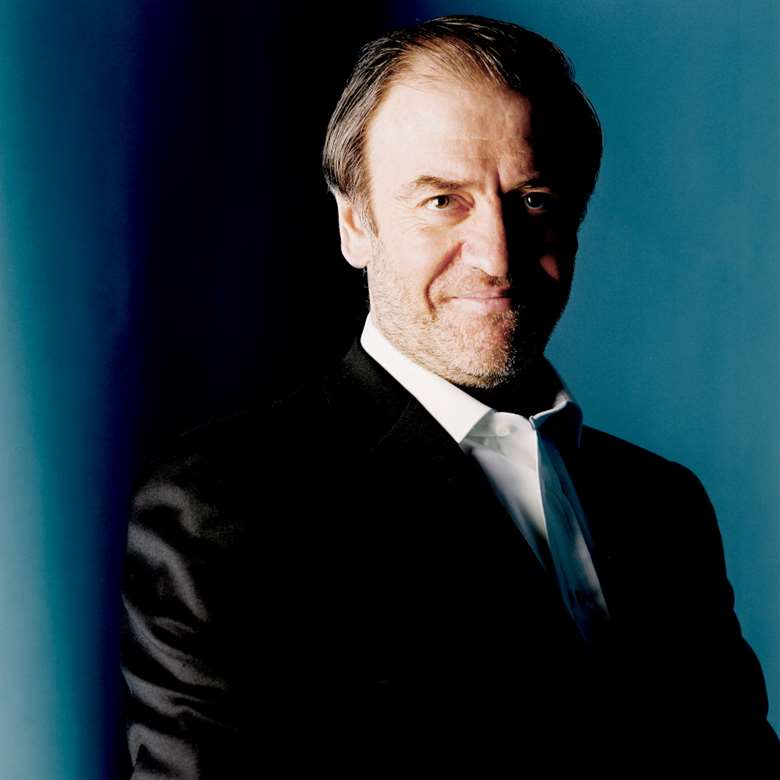 Valery Gergiev's musical life in the West seems to be drawing to a close as the Munich Philharmonic, of which he is Chief Conductor, has threatened to terminate their relationship. The Mayor of Munich, Dieter Reiter, issued an ultimatum: 'I have clarified my stance against Valery Gergiev and urge him to also clearly and indisputably distance himself from the brutal assault by Putin against Ukraine and now especially against our partner city Kyiv. Should Gergiev not have clearly taken a stance by Monday, he can no longer remain Chief Conductor of our Philharmonic Orchestra.' The Mayor has let it be known that not having received a response, he will be making a statement on the matter tomorrow (Tuesday).
Also, on Monday evening, the Edinburgh International Festival issued a statement announcing that it had 'asked for, and accepted the resignation of, Valery Gergiev as Honorary President of the Festival. Edinburgh is twinned with the city of Kyiv and this action is being taken in sympathy with, and support of, its citizens.' 
In parallel moves, Gergiev has been replaced by Yannick Nézet-Séguin as the conductor of a five-concert US tour by the Vienna Philharmonic (Nézet-Séguin will take over the Carnegie Hall dates, and the Russian pianist Denis Matsuev has also been replaced by Seong-Jin Cho). Carnegie Hall itself has cancelled scheduled concerts in May which were to feature Gergiev's Mariinsky Orchestra, a move also taken by the Philharmonie de Paris which has cancelled dates in April.
The Rotterdam Philharmonic has also threatened to cancel concerts with Gergiev, as well as September's Gergiev Festival if the conductor, who is the Rotterdam PO's Honorary Conductor, fails to distance himself from President Putin's aggression towards Ukraine. Similarly, La Scala has asked the conductor to publicly condemn Russia's invasion before Gergiev would be allowed to return to the Milanese house to conduct Tchaikovsky's The Queen of Spades. The Verbier Festival has also asked for – and accepted – Gergiev's resignation from his post as Music Director of the Verbier Festival Orchestra.
Gergiev's manager Marcus Felsner has also parted company with the conductor. 'In the light of the criminal war waged by the Russian regime against the democratic and independent nation of Ukraine, and against the European open society as a whole, it has become impossible for us, and clearly unwelcome, to defend the interests of Maestro Gergiev,' he said.
Gergiev's silence is in contrast to a number of high-profile Russian-born conductors who have signalled their condemnation of the Ukraine invasion. The Berlin Philharmonic's Kirill Petrenko said that 'Putin's insidious attack on Ukraine, which violates international law, is a knife in the back of the entire peaceful world. It is also an attack on the arts, which, as we know, unite across all borders. I am in complete solidarity with all my Ukrainian colleagues and can only hope that all artists will stand together for freedom, sovereignty and against aggression.' While Semyon Bychkov, Music Director of the Czech Philharmonic, said that 'Silence in the face of evil becomes its accomplice and ends up becoming its equal. Russian aggression in Ukraine brings us to what my generation hoped would never happen again: War. One has to be demented to refer to the collapse of the Soviet Union as the greatest tragedy of the 20th century, which is how Putin defined it, rather than rejoice at the fact that it happened without bloodshed and brought an end to the kidnapping of many nations in addition to Russia itself.'
Vladimir Jurowski, General Music Director of the Bayerische Staatsoper, who has family connections to both Russia and Ukraine, replaced Tchaikovsky's Marche slave in a concert with the Rundfunk-Sinfonieorchester Berlin over the weekend. Instead, he performed Ukrainian National Anthem alongside the Symphonic Overture No 1 by the Ukrainian Mykhailo Werbyzkyj.
This story was updated on March 1 to reflect the announcement by the Edinburgh International Festival