Vladimir Ashkenazy announces retirement
Monday, January 20, 2020
Pianist and conductor to step down from public performance with immediate effect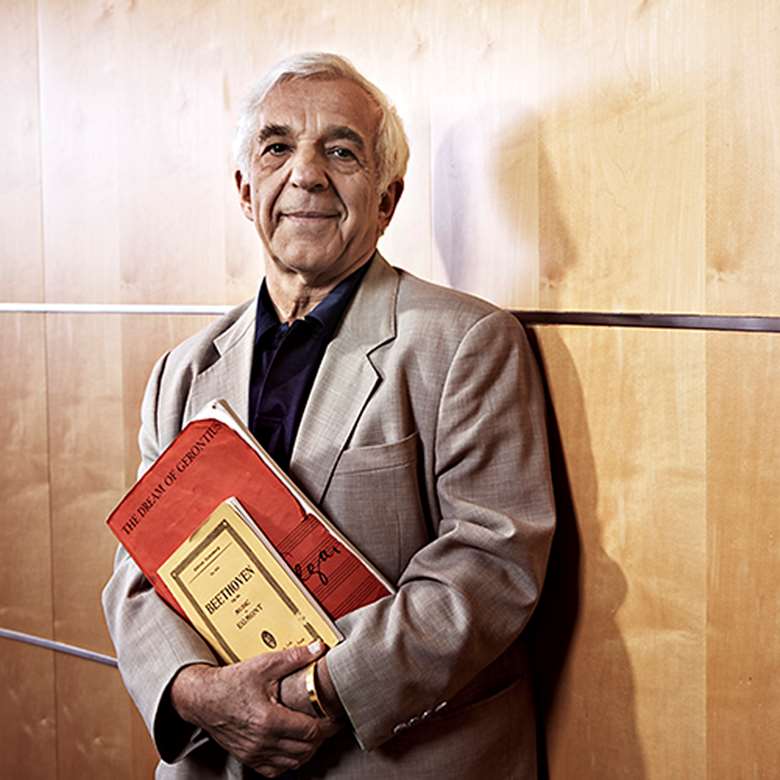 Vladimir Ashkenazy, one of the most acclaimed of modern recording artists, brought his long career to a close this weekend.
The news was issued via a statement on his management's website. 'Vladimir Ashkenazy, conductor, pianist, musician, artist and humanist has decided that the time has come for him to retire from public performances and to do so with immediate effect,' wrote Jasper Parrot, who was 21 when he first worked with the Russian musician.
'For his countless admirers around the planet, so many of whom have never known a world in which his incomparable artistry and his ineffable dedication to the great human gift of music have not been constants in their lives, whether in performances of a vast repertoire of great music stretching from Bach to Shostakovich, or through his prodigious catalogue of recordings which have ensured that his music could always be heard everywhere without borders or limitations, this will be a sombre day,' he added.
Ashkenazy's first mention in our pages was in April 1957, Harold Schonberg in his 'Letter from America' welcoming his recording of Chopin - the Piano Concerto No 2 plus some solo works. 'It was recorded in Warsaw in 1954 ... He was 17 years old at the time. If he played this way at 17, what will he do in ten years? For this is one of the most extraordinary potentials I have ever heard,' he wrote. Record collectors of course got to discover for themselves, not just ten years later but across more than a half century of recording – his hundreds of albums ranging from the complete Beethoven sonatas as pianist to the complete Sibelius symphonies as conductor. 
Ashkenazy's fame was assured from the moment when, in 1962, he shared First Prize in the Tchaikovsky Competition with John Ogdon. The following year he began a relationship with Decca that was to be celebrated with a 50th anniversary box set in 2013, a set that included such Ashkenazy classics as the complete piano concertos of Rachmaninov and Prokofiev (with Previn conducting), his set of the Beethoven violin sonatas with Itzhak Perlman, and the three Rachmaninov symphonies with the Concertgebouw Orchestra.
For all his undoubted keyboard virtuosity, richly rewarding collaborative music-making was to be a hallmark of Ashkenazy's career throughout, whether from the podium or the piano stool. Indeed, his two Gramophone Awards were earned in the solo vocal categories: the complete songs of Sibelius with singers Tom Krause and Elisabeth Söderström (1985) and an album of Russian Songs, again with Söderström (1979). Orchestral posts, meanwhile, included Principal Conductor of the Royal Philharmonic Orchestra, the Czech Philharmonic and the NHK Symphony Orchestra, Chief Conductor of the Sydney Symphony Orchestra, and Music Director of the European Union Youth Orchestra.