Artur Schnabel: the life and career of a piano icon
Stephen Cera
Friday, August 26, 2022
The great Austrian pianist who revolutionised the recording industry by setting down the first-ever set of the complete Beethoven piano sonatas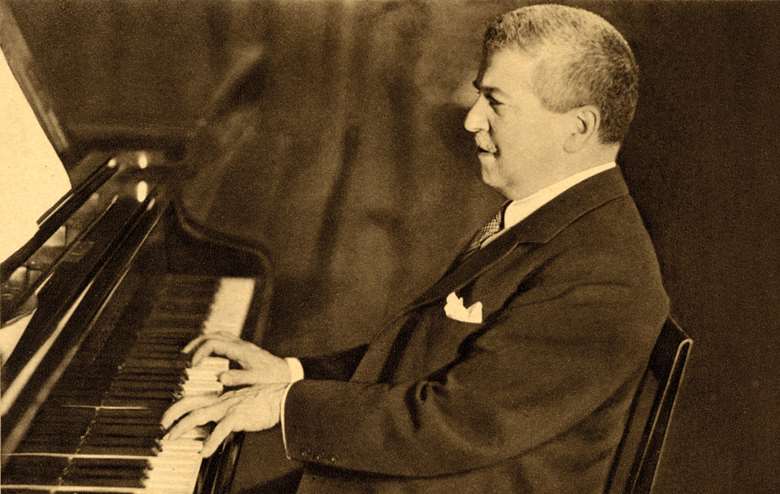 Artur Schnabel recalled in his memoir (My Life and Music, published posthumously in 1961) that Leschetizky, his childhood teacher in Vienna, repeatedly told him: 'You will never be a pianist. You are a musician.' Leschetizky's prediction was off the mark, for Schnabel emerged as one of the most significant pianists (and pedagogues) of the first half of the 20th century. He was not only a serious and erudite musician of integrity, but also a musical polymath: a composer, editor, author and teacher as well as a great pianist.
From Schnabel, as from Arturo Toscanini, stems the idea that the composer's text must be the performer's guide. Both musicians were committed to faithful realisation of the text, and this principle remains a core aspect of their respective legacies (though the results they obtained were strikingly different).


He played with seamless phrasing, intense concentration and an uncanny capacity to individualise and weigh each note in a chord

Schnabel immersed himself in the Austro-German canon, music which he said was 'better than it can be performed'. He earned a reputation as a most authoritative interpreter of Beethoven, with an unerring grasp of the composer's musical architecture and counterpoint. He also played Schubert sonatas when they were almost totally neglected. Unlike most celebrated pianists of the time, Schnabel viewed the task of performers as one of serving great music, not displaying and ingratiating themselves to win over audiences. 'Applause is the receipt, not the bill,' he said.
Schnabel was far from infallible technically, and is frequently chided for rushing and for imperfect control. But he never forced from the piano a harsh sound. He played with seamless phrasing, intense concentration and an uncanny capacity to individualise and weigh each note in a chord. He could convey elegance and charm, as in his 1947 recording of Weber's Invitation to the Dance.
Born in Lipnik, Austria, in 1882, Schnabel grew up in a musical Vienna dominated by the elderly Brahms, whom he met through his theory teacher, Eusebius Mandyczewski, a friend of the composer. Schnabel was himself a contemporary and friend of Schoenberg, and he crossed paths with other giants. As a boy, he played for Bruckner, and as a young man in Berlin he performed Beethoven's Emperor Concerto in 1905, with Richard Strauss conducting the Berlin Philharmonic. His identification with Beethoven's music seems almost preordained: his teacher Leschetizky had studied with Carl Czerny, a pianist and composer who had studied under Beethoven himself.
As an example of Schnabel's probing musicianship in Beethoven, listen to his suspenseful transition to the final fugue in the Hammerklavier Sonata. Here he applies a wealth of keyboard colour and subtle pacing, leading to a statement of the fugue taken at a pace perilously close to the composer's frenetic metronome indication. Elsewhere, in the slow introduction to the finale of the Waldstein Sonata he stretches the tempo almost to breaking point, but there is no loss of tension or continuity. Each note is carefully considered, yet the impression remains fresh.
Schnabel is often dubbed an 'intellectual' pianist, a designation that downplays the beauty of his playing, whose luminous sound and melting cantabile are allied to his romantic sensibility and spontaneity. With his analytical mind striving for clarity and fidelity to the composer's text, Schnabel's performances 'sounded like organised improvisations', said Clifford Curzon, who studied with him. Curzon venerated him as a teacher, as did other distinguished pupils such as Claude Frank and Leon Fleisher.
Schnabel came to recording quite late in his career, as he was approaching 50. His temperament resisted the concept of recording, and he rejected the idea of a definitive interpretation, hating to freeze just one set of solutions to interpretative problems. There was another reason he avoided the studio for many years, one that may seem somewhat old-world to us today: he disliked having no control over the behaviour of the people who listened to his records. He was concerned that someone might be eating a sandwich or listening inattentively to his recording of Beethoven's final Piano Sonata, Op 111.
In his Piano Notes (2002), Charles Rosen observes that Schnabel was responsible for a subtle yet radical change in the history of phonograph records when he set about making the first recording of all 32 Beethoven sonatas (1932-37). In those days, it was the most ambitious recording project yet undertaken. Before then, the main attention was on the performer; the repertoire chosen was meant to show off the pianist's ability. With the Beethoven sonatas project, the emphasis shifted to the music itself. This transition gradually changed the face of the classical music industry, culminating eventually in complete recordings of all the Bach cantatas, all the Haydn symphonies, all of Chopin's piano music, and so on. Schnabel conferred prestige on the phonograph by making his pioneer recordings, while the recordings in turn enhanced his own reputation.
Essential recording

Beethoven Piano Concertos: No 4 and No 5, 'Emperor'
Chicago Symphony Orchestra / Frederick Stock (RCA)
In Beethoven's Fourth Concerto, the self-effacing purity of Schnabel's opening solo establishes his naturalness and comfort with the lofty rhetoric. Throughout both works (recorded 1942), there is a compelling sureness of pacing, with no self-regarding 'point-making' as barlines disappear in long-breathed phrases.
Defining moments
•1891 – Begins lessons with pupil of Czerny
After having already had piano lessons with Hans Schmitt in Vienna, embarks on six years of study there with Theodor Leschetizky
•1900 – Settles in Berlin
Based there till Nazis seize power in 1933, eventually moves to Switzerland
•1905 – Marries contralto Therese Behr (1876-1959)
She becomes an important musical influence. Together they give a historic series of Schubert recitals (Lieder and solo piano works) in Berlin in 1928 to mark centenary of the composer's death
•1927 – Major performances in Berlin
Performs Beethoven's 32 piano sonatas to mark the centenary of the composer's death. Later plays them in London and New York
•1932 – Begins creating landmark in gramophone history
Starts first-ever recording of all 32 piano sonatas by Beethoven at Abbey Road Studios, London. Completes in 1937. Sales far exceed expectations. Rarely out of print after first release, remaining available today
•1935 – Publication of his edition of the Beethoven sonatas
His copious annotations and fingering suggestions are included in the Simon and Schuster (New York) edition
•1939 – Immigrates to US
Prompted by outbreak of Second World War. 1944: becomes naturalised citizen. Establishes himself as sought-after performer and teacher
•1951 – Final recital at Hunter College, New York
January 20: plays four Beethoven sonatas. Many noted pianists in attendance. Dies August 15 in Axenstein, Switzerland
---
This article originally appeared in the August 2022 issue of Gramophone. Never miss an issue – subscribe today