Budapest Festival Orchestra | Gramophone's Orchestra of the Year 2022 Nominee
Monday, June 27, 2022
Why the Budapest Festival Orchestra deserves your vote for the 2022 Orchestra of the Year Award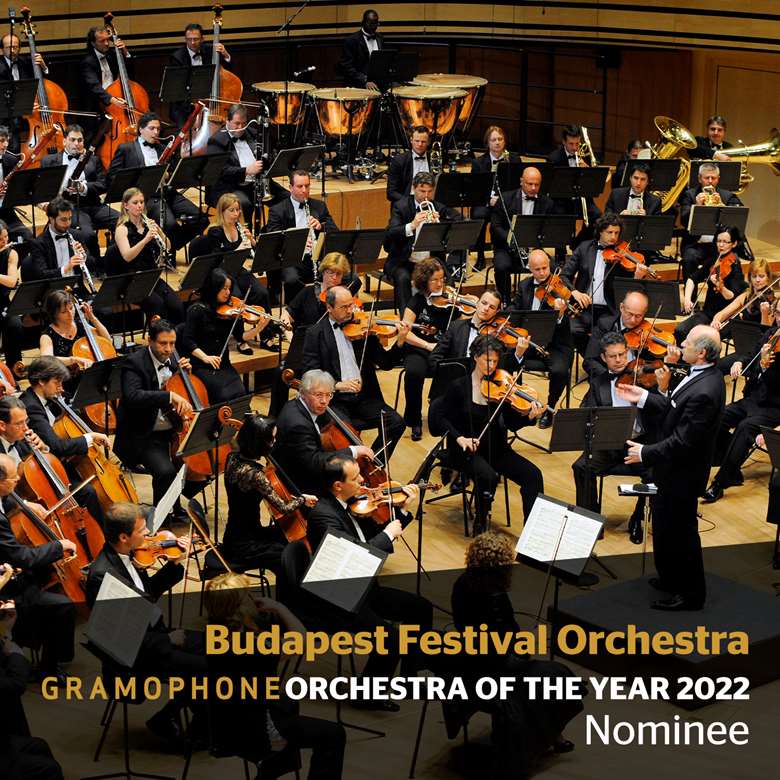 Gramophone's Orchestra of the Year Award is the only Gramophone Classical Music Award decided by public vote (vote here). The 10 orchestras nominated this year are: Bayerisches Staatsorchester (Germany), Budapest Festival Orchestra (Hungary), Czech Philharmonic (Czech Republic), The Hallé (UK), Les Siècles (France), Mahler Chamber Orchestra (Europe), Oslo Philharmonic (Norway), Pittsburgh Symphony Orchestra (USA), Sinfonia of London (UK), Vienna Philharmonic (Austria).
This week, we focus on ...
Budapest Festival Orchestra
The Budapest Festival Orchestra, founded almost 40 years ago by Iván Fischer and Zoltán Kocsis, is one of Central Europe's glories, an ensemble the equal of any, and thanks to its relationship with Channel Classics displayed regularly on record, in magnificent sound. Fischer has fine-tuned the sound of this great orchestra and can draw playing of real class – every performance is a 'festival'. As Peter Quantrill wrote of their Brahms Third: 'the orchestra bends and yields to the music's expressive pulse with an unanimity of purpose that entirely belies the sophistication of Fischer's rubato.' And the Mahler symphony series currently underway has delivered numerous treasures.
Playlist
Vote