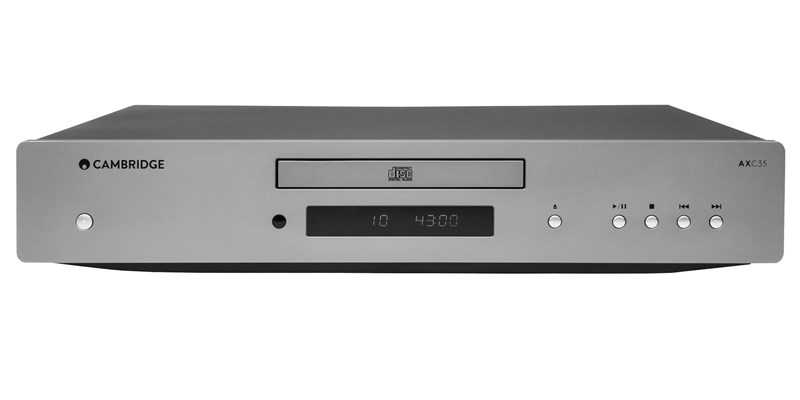 Of late, London-based Cambridge Audio has perhaps been best-known among hi-fi enthusiasts for its undeniably ambitious, slick-looking and – as far as I have heard so far – very impressive-sounding Edge series. Aimed straight at the established high-end brands, these substantial components – an integrated amplifier, a network player/pre‑amp and a power amp – are something of a leap in the dark for the brand, taking it into very unfamiliar territory.
Mind you, that isn't the only area in which the company operates. It also makes speakers, both wired and wireless, AV receivers, in-ear headphones and cables – there are even a £1500 direct-drive turntable and a £450 skeletal moving coil cartridge in the catalogue.
"
The -35 models have an impressive solidity, from their styling and build to the way the controls operate
The AXC35 CD player and AXA35 integrated amplifier we have here are tempting enough at £299 apiece but even these aren't the most affordable models: the AXC25 and AXA25 fill that role, selling for a remarkable £229 each. What's even more remarkable is that, even at the low prices, we're a fair distance from the way certain Cambridge Audio products of a decade or so back were: admittedly the company said it spent all the money on the audio circuits and not on the cosmetics, but some of those early models had something of the biscuit tin about them, with casework that wasn't what you'd call well-damped.
No such problems here. The -35 models have an impressive solidity about them, from their styling and build to the way the controls operate. Yes, they're kept simple; but the volume control on the amplifier operates smoothly and the little buttons used on both products for the main operational controls are well finished and click reassuringly.
The AXA25 makes do with conventional knobs for volume, input selection and so on, while the pricier (!) AXA35 looks rather more grown-up with a display and a menu system, creating a much less cluttered fascia. The display shows input and volume levels as a default, while pressing the 'menu' button beside the volume control will allow access to bass, treble and balance functions.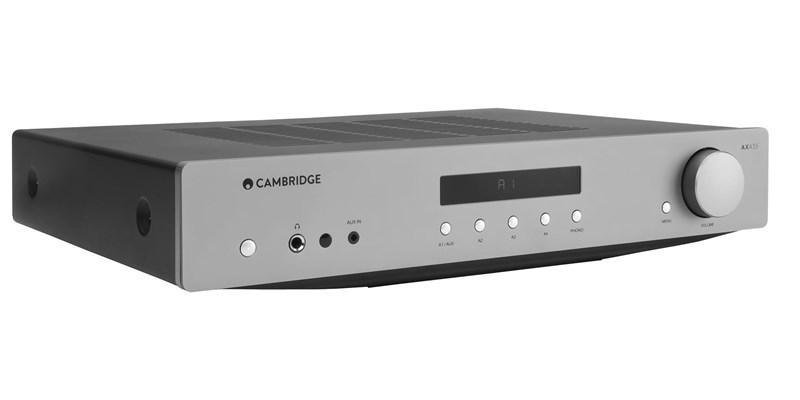 As the model numbers suggest, the AXA35 is more powerful than its junior counterpart, delivering 35Wpc into 8 ohms rather than 25Wpc. While those figures may seem low, they're more than adequate to drive most speakers likely to be used with amps at this price to serious levels in all but the largest rooms. Keep things sensible, with standmount or even floorstanding models of reasonable sensitivity, and you won't go far wrong.
What also sets the AXA35 apart is the provision of a more than respectable moving magnet phono stage for a turntable, along with four line inputs, one of which is duplicated on – and overridden by – a 3.5mm 'aux' input socket on the front panel. There's also a USB Type A socket on the rear of the amp, but this is purely to power an external device such as a Bluetooth receiver and has no audio input capability. Speaker output is on a single set of colour-coded terminals, there's a line analogue output and a headphone socket is provided on the front panel. The remote handset supplied will also control an AXC25 or AXC35 CD player.
On which subject, the player itself is as simple as they come. It's a pure CD player, also able to handle MP3 and WMA files burnt on to finalised CD‑R and CD‑RW discs; and in addition to analogue stereo outputs, it gains a coaxial digital out over the AXC25. Like the amplifier, it has a user-configurable Auto Power Down circuit to save energy, and in common with all Cambridge products the socket labelling is repeated upside down at the top of the rear panel, which is handy when one is peering over the unit to make connections.
PERFORMANCE
At the top of my listening notes for this duo is a single word: 'Honesty'. I'm sticking by that assessment of the Cambridge Audio duo – they don't challenge much more expensive components or rearrange one's whole perception of budget hi-fi, but for what is after all very reasonable money they deliver an excellent sound, and fine communication with the music. Yes, in absolute terms the bass here is somewhat dry, lacking a little of that satisfying richness – though admittedly this is more the case when playing CDs than with other sources through the amplifier – and the phono input has a particularly smooth and integrated presentation, but there's good definition in the bass, making orchestral rhythms especially attractive.
At the top end, things are slightly smoothed off by the amplifier, though the CD player used alone sounds rather bright and light. Together, the two produce a sound that's not the last word in ambience and atmosphere, with concert-hall acoustics more hinted at than made explicit, but again this is only really apparent when comparing the two with much more expensive components.
Listened to in isolation, the Cambridge pairing gets all the essentials of the music right and makes listening exceptionally enjoyable. Partner them with a cost-effective pair of speakers and you'll have a very decent set-up.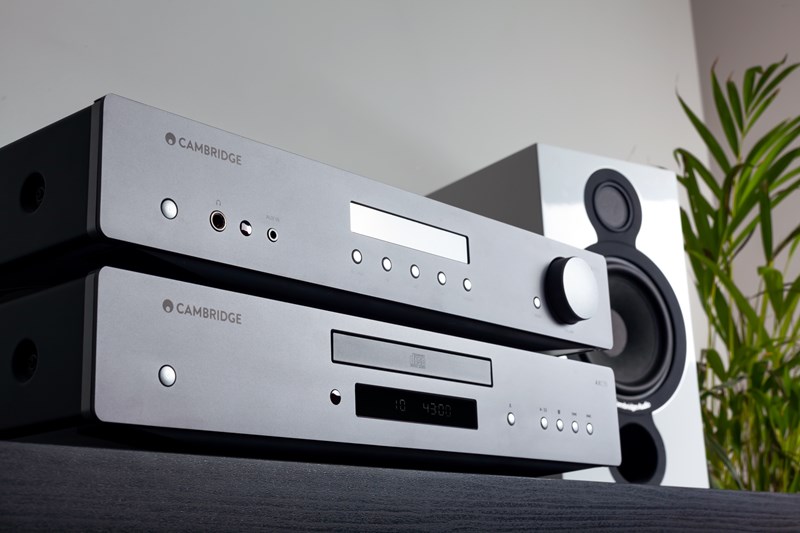 SPECIFICATIONS
Cambridge Audio AXC35
Type CD player
Price £299
Plays CD; MP3/WMA on CD-R/RW/ROM
Outputs Stereo analogue, coaxial digital
Accessories supplied Remote handset
Dimensions (WxHxD) 43x7.5x30.5cm
Cambridge Audio AXA35
Type Integrated amplifier
Price £299
Power output 35Wx2 into 8 ohms
Inputs Moving magnet phono, four line
Outputs 1pr speakers, headphones, line out
Other connections USB Type A 5V power for accessories
Tone controls Yes
Accessories supplied Remote handset
Dimensions (WxHxD) 43x8.5x33.5cm
For further information please visit: cambridgeaudio.com