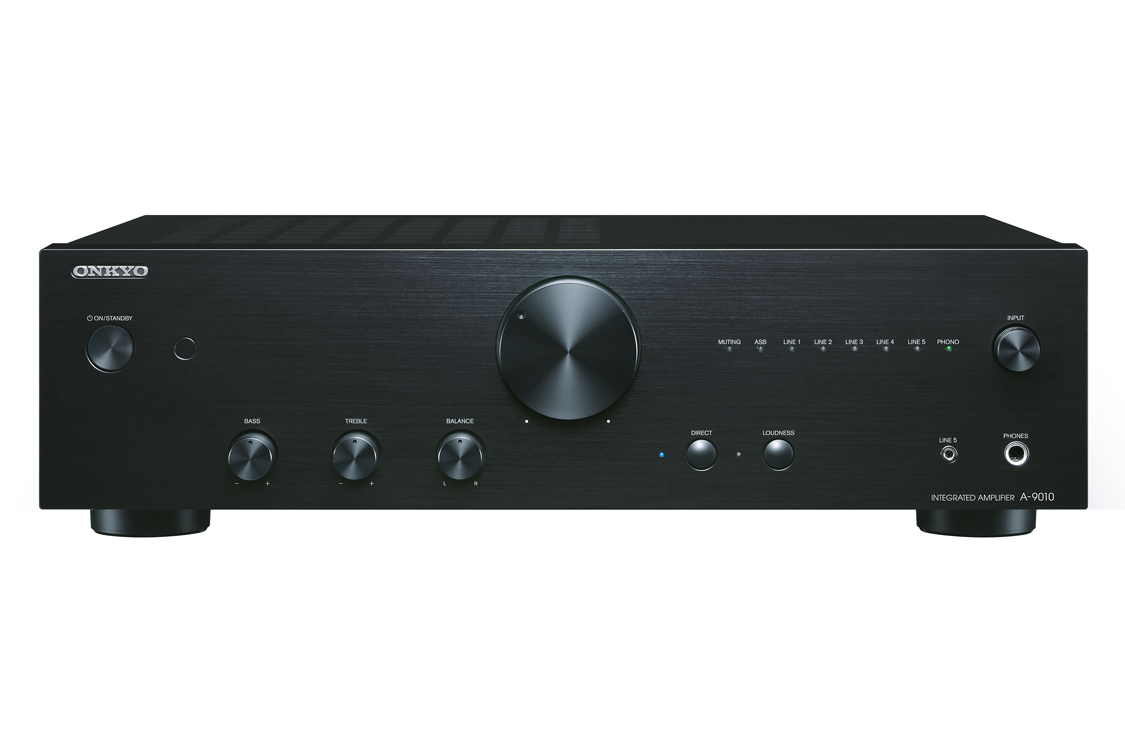 Once upon a time, everyone was at it: take an established amplifier, get the engineers back at base to work with staff at the UK subsidiary to refine it, delete some superfluous features in the quest for better performance, and sell it as a 'UK tuned' or 'UK special edition' or whatever.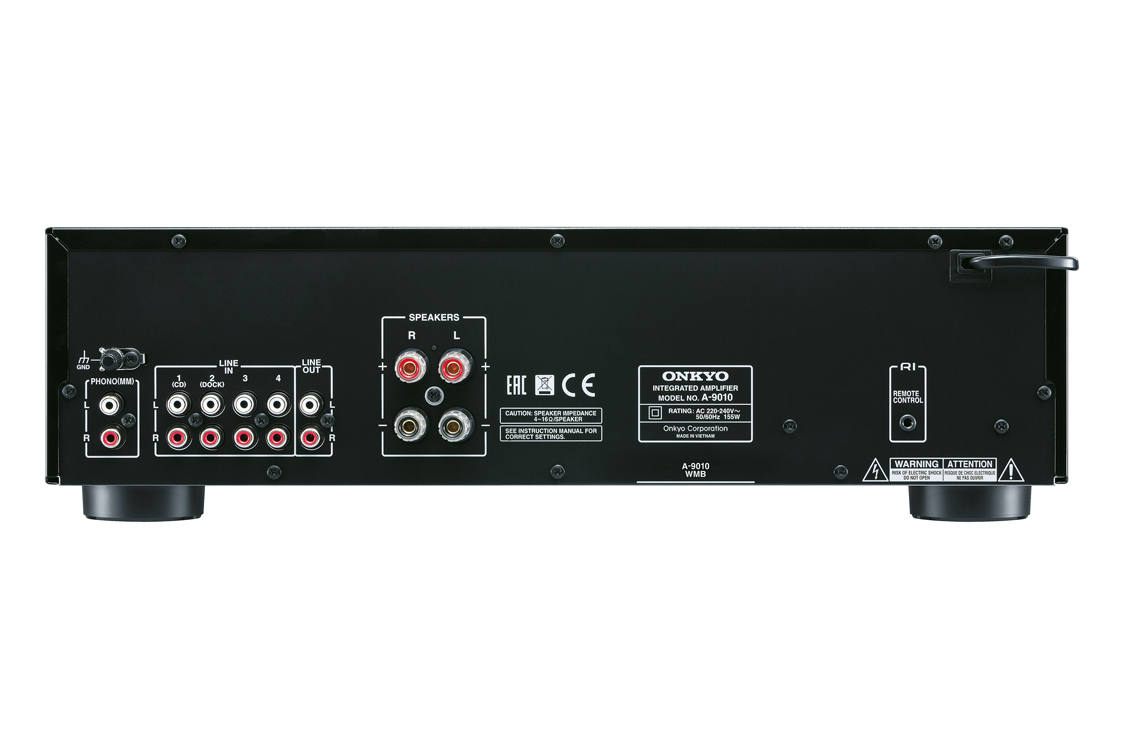 It worked for companies including Denon, Kenwood, Pioneer and Sony, while other manufacturers including Marantz, Rotel and Technics also had British or European input into the voicing of their amps even though they didn't play up the connection.
What's more, companies began to notice that there was an unexpected side-effect: not only did the tuned products receive the kind of reviews from the British press to have them flying off the shelves, but the benefit of such reviews were also reflected in sales in the wider market, as countries across Europe and beyond started clamouring for these 'UK tuned' products.
In the days before the internet, where awareness of such things was less than it is now, I was amazed to find a display of the Pioneer A-400 at the Tokyo Audio Fair (of blessed memory), bedecked with British flags and pictures of the likes of The Beatles, London taxis and the Mini Cooper – the original one, not the monster it has become in the hands of BMW.
Even more startling was my discovery of displays of these 'UK edition' products in Bangkok's hi-fi stores, again given the Land of Hope and Glory treatment, and a visit to the Welsh factory where Marantz amplifiers were stripped down and rebuilt to the KI-Signature specification: Japanese-made amplifier, tuned by a Japanese engineer living in Belgium and based in the Netherlands, and fettled in an anonymous factory in Wales.
In more recent times, we've seen less of this UK-tuned trend – well, let's face it, we've seen fewer budget amplifiers in recent years, let alone models 'hot-rodded' in this manner. Onkyo, however, seems to think the time is right for a revival, as it's recently launched the £199 A-9010(UK) – and it's a real cracker.
Coming up for its 70th anniversary next year, the Osaka-based company (although it's now part of guitar maker Gibson's stable of brands) is perhaps best-known these days for its range of AV receivers. Combining on-trend features with solid engineering, the Onkyo line-up consistently manages best-selling status in the AV market.
However, as I discovered on a visit to the company a few years back, it's firmly committed to music, too. Yes, we had demonstrations of the latest receivers on that occasion, but only playing music, and we were also introduced to the e-Onkyo music download service. Then only destined for Japan, where it has rapidly established itself as a market leader, e-Onkyo rolled out to Europe last year, and has a strong catalogue of high-resolution material.
The A-9010(UK) is the latest evidence of that commitment: a 44W per channel amplifier complete with a moving magnet phono stage, five line-ins – four to the rear and a 3.5mm stereo input on the front panel), and even balance, treble and bass controls. It looks reassuringly simple (and maybe even a little old-fashioned, given that the version sold elsewhere also has built-in digital-to-analogue conversion, stripped out here in the quest for ultimate performance), and feels solid due to a high standard of build extending to metal, rather than plastic, control knobs, but sets itself apart with what's under the lid.
The basic building blocks of the A-9010 including Onkyo's Wide Range Amplifier Technology, which majors on high current flow for speaker control, capacitors with heatsinks for cool operation, and low-impedance output transistors, connected directly the speaker terminals, rather than wired. There's also a dedicated headphone amplifier – rather than simply connecting the headphones to the main amp – designed to drive even high-impedance headphones via its 'full-size' 6.3mm socket.
To that are added selected components and circuit tuning carried out here in the UK, the intention being to add warmth and body to instruments: it's refreshing to find an amplifier showing an awareness of classical music when describing its attributes as 'accurate and dynamic audio reproduction – from delicate piano passages to an orchestra in full flight – even when the speaker impedance drops and increases the load.'
Performance
Although I'm no stranger to what Onkyo can do when it puts its mind to playing music – I use one of its TX-NR818 receivers in my main system, although admittedly mainly to facilitate surround sound, with the stereo amplification provided by a dedicated stereo amp – one thing kept going through my mind when I slotted the A-9010(UK) in and started listening: this really doesn't sound like a £200 amplifier.
There's a very mature and confident sound here, far removed from the common (and misguided) audiophile idea that modern inexpensive amplifiers sound bright, lightweight and – well, cheap. True, there are some very competitive amplifiers in the sub-£500 arena these days, despite what anyone may tell you about the budget hi-fi market being in terminal decline, but I can't remember the last time I was so captivated by an amp this inexpensive.
Whether fed from price-comparable – well, almost – source components or my reference network player (which was around 60 times the price of the Onkyo last time I looked), and whether feeding inexpensive speakers or large floorstanders one might sensibly think were well out of its league, the A-9010(UK) displays control, power and richness way beyond its price, and would give many a much more expensive amplifier a run for its money.
What's more, it lives up to its promises, delivering solo piano with excellent weight and scale, and yet all the delicacy required: there's never that sense that you're hearing a cartoonish over-scaled instrument, but rather one in which you can hear the wood and metal in action in the strike of hammer on string, the decay of the notes in a realistic acoustic, and the sheer percussive attack of which the instrument is capable. Stereo imaging is highly impressive at this price level (and beyond), and the clear, natural balance is really rather amazing.
It repeats this trick with other solo instruments and voices, and small-scale ensembles, thanks to its fast but generous sound, but even more remarkable is the way this little amplifier – it's only 44W per channel, remember – cruises through larger orchestral works, seemingly untroubled by the demands being placed on it by complex music being played at relatively high levels. Even better it retains these qualities when playing music from LP or through headphones, furthering the impression that this is an extremely well-sorted amplifier at a bargain price.
I find it reassuring that in this age of iEverything and music streaming, I am still asked quite often what equipment I'd suggest to those just starting out in building a first 'proper' stereo system. In those circumstances, the Onkyo A-9010(UK) would be recommended without hesitation or reservation.
Technical Specifications
Type Stereo integrated amplifier
Price £199
Inputs Moving magnet phono, five line-in (four on RCA phono sockets, plus front panel 3.5mm stereo)
Outputs One pair of speakers, line audio, headphones (on 6.3mm socket)
Other connections Onkyo remote control output
Power output 44W per channel
Tone controls Yes, and loudness button, all bypassable using 'direct' button
Accessories supplied Remote control handset
Dimensions (WxHxD) 53.5x13x33.3cm
Or you could try…
I usually try to suggest alternatives at lower and higher prices in this panel, but with the Onkyo that's a bit tricky, simply because it offers so much for a bargain price. 

Cambridge Audio Topaz AM5 
However, if your budget really is tight, it is possible to buy a reasonable amplifier for even less than £200, such as the entry-level model in the Cambridge Audio range, the Topaz AM5. Currently selling for around £120, it offers less power than the Onkyo, at 25W per channel, and doesn't have a phono stage, but there is a 3.5mm stereo input on the front panel, and subtle tone controls.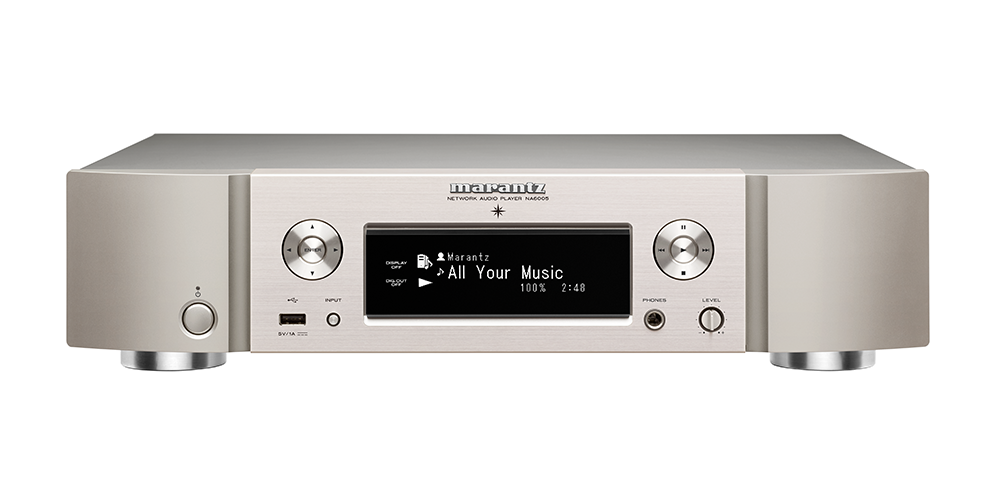 Marantz PM6005 
You have to spend rather more than £200 to improve on the Onkyo's performance, but the £299 Marantz PM6005 plays music with slightly better weight and detail, despite offering a similar 45Wpc output. Like the Onkyo, it has a moving magnet phono stage, but the main extra here is built-in digital-to-analogue conversion, with both optical and coaxial inputs.