Classics reconsidered: Mitsuko Uchida's account of Debussy's Etudes
Gramophone
Tuesday, July 12, 2016
Bryce Morrison and Harriet Smith revisit the 1989 Philips recording of Debussy's Etudes from Mitsuko Uchida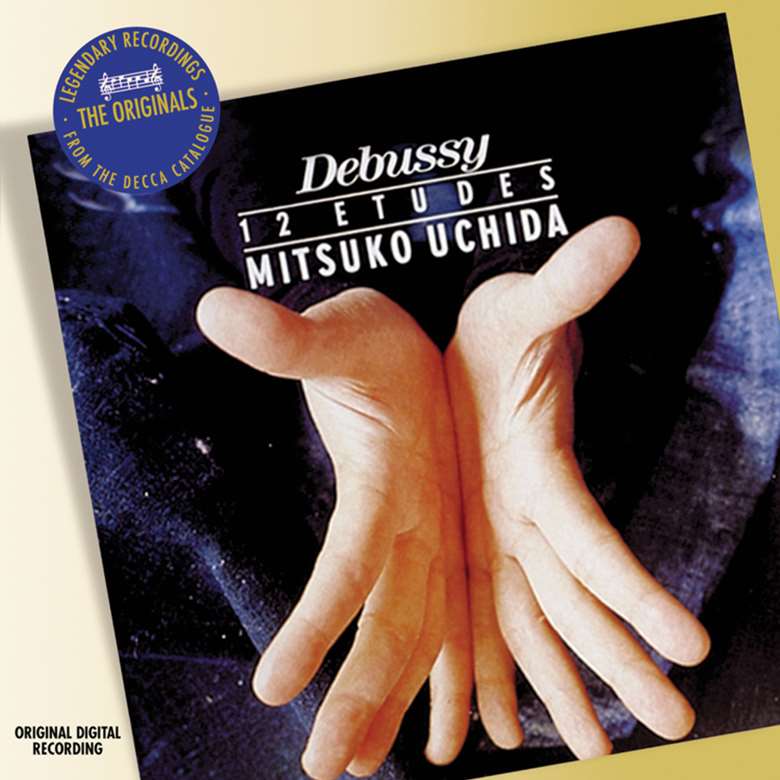 Bryce Morrison Listening once again to Mitsuko Uchida's 1989 recording of the Debussy Etudes made me more than ever aware of her astonishing range, vividness and articulacy. Even taking into account the competition from Gieseking (magical though often slipshod – try the opening of 'Pour les tierces'), Thibaudet with his dry-ice sparkle, Bavouzet and most of all Pollini, Uchida, more than anyone, makes you sense that the Etudes, together with Debussy's other late masterpieces, are a desperate last testament composed under tragic circumstances – an astonishing burst of creativity as he heard the Germans bombing his beloved France and was already suffering from the cancer that was to kill him three years later. Again, from Uchida you are made to confront the revolutionary nature of the Etudes; she makes you aware of how Debussy changed from a figure who was for some (the outraged Paris Conservatoire) a 'self-centred voluptuary' to one with an inimitable blend of severity and fantasy.
Harriet Smith I think one of the great things about this set is that it came out of nowhere: it's still the only disc of French music that Uchida has recorded and it followed on from that classic Mozart concerto cycle. But, from the very opening, she delights in the way that Debussy takes the simple five-finger exercise and proceeds to subvert it with utter imagination and virtuosity. The way that she builds to the final climax, drawing from the keyboard a simply orchestral range of sonorities, is jaw-dropping. And so is the almost coolly limpid way with which she begins the second, 'Pour les tierces', which, as you say, goes awry in the Gieseking reading. Each Etude occupies a world of its own in Uchida's hands, and even though they're totally abstract, she's such a storyteller that I find myself imagining hidden scenarios in each one.
BM It is indeed odd that Uchida, who has played the Preludes in public, has only made this single disc of Debussy. As you say, her playing is so acute and fiercely articulate that in music which is outwardly abstract she prompts an iridescent stream of consciousness in the listener worthy of Virginia Woolf. The Impressionism of works such as 'Reflets dans l'eau' or 'Jardins sous la pluie' may have given way to a bleaker vision (prompted by tragic circumstances beyond Debussy's control) but evocation and a flashing kaleidoscope of images become inevitable. Again, Uchida's pianistic command is so formidable that nothing obtrudes between composer and performer, between creator and recreator. As Richard Wigmore put it when this recording reappeared in Philips's Great Pianists of the 20th Century series, Uchida's performances exhibit 'nerve-end playing of surpassing fantasy and refinement'.
HS You become so aware in her reading of the march of characters from his earlier music – almost as if he were bidding them farewell in the same way Rachmaninov did in all those self-references in the Symphonic Dances – Puck, Pickwick, the Little Shepherd, for all that their titles are abstract you hear echoes of them. Or at least I do. Yet in a piece such as 'Pour les sixtes' Uchida also lays bare the parallels with Chopin's own Etude, Op 25 No 8. She makes you very aware of where these Debussy studies came from, which in itself was hardly surprising given that they're dedicated to Chopin.
BM Again, you may marvel at the whirling agitato (more than un poco from Uchida) in the au mouvement section of 'Pour les sixtes' but the final dissolving of such unrest is no less remarkable. It is surely one of Uchida's greatest strengths that she can switch from one extreme to another with such lightning rapidity and assurance.
HS That's what makes her Schumann so superlative – especially pieces such as Davidsbündlertänze. But in that scherzando section there's also such flair – you never get even a hint of the difficulties of what Debussy is throwing at his pianist.
BM I should say at this point that if, for some, Uchida's manner is très nerveux, she is no less acute at realising the way Debussy allows his argument to subside into a visionary mist. Hear her in the closing bars of 'Pour les quartes' (lointain, then più lento e perdendo); no composer marks more precisely than Debussy and few pianists have taken him so acutely at his word than Uchida.
HS I agree: and the markings after that – volubile ('skittish') and then the final estinto ('extinguished', such a brilliantly apt direction) – and that last detached C in the bass are given just the right degree of prominence yet simultaneously a sense of finality. She treats all these markings as a kind of map of the terrain yet there's nothing slavish about the results – they sound all her own.
BM In 'Pour les octaves' (No 5) she is among the few to acknowledge the direction librement rythmé and in the eight-fingered moto perpetuo (No 6) with its glissandos like flashes of summer lightning, Uchida reminds you that she once appeared in a dictionary as the girl with the fastest reflexes in Japan ('You see, I was unaware of difficulties until others told me of their problems').
HS I must admit that hadn't struck me before about the freedom indication in No 5, but you're absolutely right. And as for the Sixth, it's hardly surprising that Debussy wrote that forlorn letter to Fauré in 1917 in which he said, 'I can no longer play the piano well enough to risk a performance of the Etudes…there are too many keys; I haven't enough fingers any more; and suddenly I forget where the pedals are!' Yet in the Sixth Uchida seems to cheat time like the greatest sportsman, and she even finds a quiet wit in that final note. Again, it's the extremes that she conveys so vividly. What an ending to the First Book! Then, in the Seventh, what strikes me is the way she makes you realise more than most pianists its similarities with the Sixth – the whirring energy, the focus on the upper register, its quietness interrupted by sudden outbursts – though, to my mind, the Seventh is also darker, that scherzando indication emotionally ambiguous.
BM That's true also in the Ninth, of 'Pour les notes repétées', where scherzando is as ambiguous as, say, Chopin in his scherzos. Merely playful it is not. But between that you have 'Pour les agréments', the most luxuriant of the Etudes – one that Boulez called 'a barcarolle on a somewhat Italian sea' – and here Uchida achieves an ideal poise (a memory of happier times?). But it is in the final 'Pour les accords' that she achieves her greatest triumph. It's so fast and fearless and her only possible rival here is Pollini, who also sees this violent fist-shaking gesture as a far cry from a musician who once said, 'I compose music for an instrument without hammers'.
HS Yes, but what makes it peerless – and I agree it's astounding – is the way she softens the Lento section, which lives up to its molto rubato. Here she seems to breathe a different air entirely and we're back with Debussy the visionary – staring into a new world. The way that dissolves back into the initial theme is another stroke of genius on Uchida's part. I think we're agreed here – this is a classic that is as astounding today as it was 25 years ago.
This article originally appeared in the January 2016 issue of Gramophone magazine. To find out more about subscribing, visit: magsubscriptions.com