Contemporary composer: Anna Thorvaldsdóttir
Andrew Mellor
Thursday, March 7, 2019
With her music's humbling vastness and depth of colour, this Icelander is a force to be reckoned with, says Andrew Mellor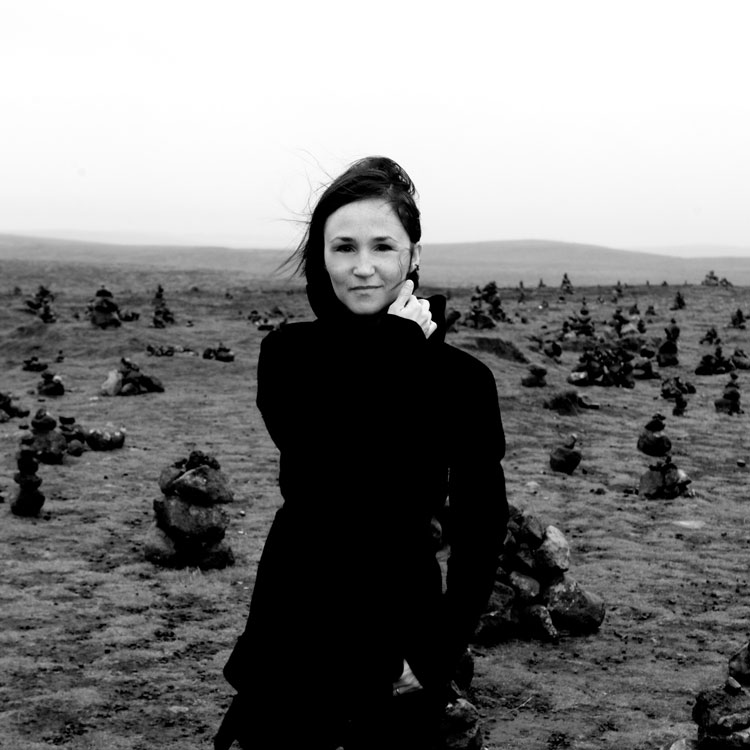 Before notating her works conventionally via the five lines of the musical stave, Anna Thorvaldsdóttir literally draws them. The pristine pencil illustrations this process spawns are something to behold. One of them is reproduced on the cover – and inside the booklet, in a more complete version – of what was the first album to feature her music and her music alone: Rhízoma.
The drawing features a consistent yet bumpy horizon of two almost-horizontal lines in counterpoint. Beneath that, multiple roots gather towards a single, thick trunk before breaking into four branches, fraying outwards at their end points (it could be a forbidding volcano; it could be a weedy turnip). Thoughts in text form are scattered around in meticulous block capitals: 'In constant development' / 'Bell like' / 'I predict that the duration of this piece will be approximately 12-14 minutes'.
Speaking at an open question-and-answer session in Copenhagen in January, Thorvaldsdóttir explained that she uses drawings like these as compositional aids, devices for 'mapping where a piece is going'. But they contain vital structural clues for the rest of us. In the case of this particular drawing – an image of the piece Streaming Arhythmia (2007) – we can trace how the biology of subterranean roots or 'rhizomes' has influenced the development of the music. The sketch also bears an uncanny resemblance to the landscape of Thorvaldsdóttir's Iceland: a barren and highly atmospheric terrain characterised by black rock, dark moss, starkly outlined volcanic peaks and a total lack of trees.
It is easy and absorbing to latch on to such picture-book images while listening to Thorvaldsdóttir's music. But nature influences her scores as much in a technical sense as in an aesthetic one. 'You get structural hints from nature about how to work with your material,' she said in Copenhagen. The root or rhizome imagery can help illuminate that. First, her works are strewn with instances of sudden blossoming born of recently coalesced material. Secondly, her larger pieces tend to reflect the same process on a broader level: material coming into focus now and then but controlling process and form all the while, beneath the surface. Like the music of some other Nordic composers who have worked to the same principle, Thorvaldsdóttir's is strong enough to be disassociated from those references while retaining its fascination, power and charm.
The composer frequently returns to natural imagery. She was raised in Bogarnes, a small town on Iceland's south-west coast, 'surrounded by mountains and ocean'. She subsequently lived in California and New York, but admits that 'when you move away, you realise that these original places and spaces are always a part of you'. Now she resides in London. But her music shows no signs of shedding its humbling vastness nor its depth of colour, which tells of many shades of darkness ('nature tells you that brown is never just brown').
That feeling of expanse is often connected to Thorvaldsdóttir's confident and distinctive handling of the orchestra. Her first work for large orchestra, Dreaming (2008), is an imposing monolith that emerges from silence and recedes back into it, speaking of natural desolation, severe beauty and precarious tectonics in between. It won the Nordic Council Music Prize in 2012. Soon after that came Aeriality (2011), which took Thorvaldsdóttir's work even closer to the intersection of symphonic music and sound art, building on certain principles born in Dreaming (notably, that instrumental autonomy can contribute to the creation of a larger, apparently single woven texture).
Aeriality is a broad tapestry in which each instrument does its own thing on its own terms, contributing to the swirling stasis of the bigger picture. But in this piece we also hear Thorvaldsdóttir expanding her language in the direction of quarter-tones and noise music while pushing the idea of a single monolith to breaking point as her characteristic pedal notes creak under the weight of the machinery they support. Thus, even more than Dreaming, Aeriality suggests the faltering and grinding of tectonic plates, as well as other natural phenomena – from terrifying earthbound eruptions to the strange luminosity of the far north's changeable skies.
There is more large-scale orchestral Thorvaldsdóttir on the way. At the beginning of this year, the composer took up a residency at the Iceland Symphony Orchestra, the ensemble responsible for the birthing of Dreaming. 'Working with orchestras is not something that comes out of nowhere,' she said at a preconcert interview in London prior to a performance of Aeriality by the Philharmonia Orchestra under Esa-Pekka Salonen in September 2017; 'You need someone from an orchestra to pay attention to you.' Someone at the New York Philharmonic has been doing just that. She became a Kravis Emerging Composer with the ensemble in 2015, when its then music director Alan Gilbert described her as 'one of the most unique and expressive voices in the compositional scene'. In April of this year, the orchestra – with Salonen – gave the first performance of the work it commissioned as a result of that fellowship: Metacosmos (2017).
It is interesting to encounter Thorvaldsdóttir's smaller works having been immersed in some of her larger ones. While the processes and journeys are often the same, in these works they are laid bare – they're more discernable to the listener, but at the same time they present different opportunities for the composer.
Hrím, for an ensemble of 14 players, is a good example. It was written in 2009-10 for the New Music Ensemble at the University of California, San Diego, as a partner piece for Ligeti's Chamber Concerto (1969-70). Similar to the Ligeti, Hrím's development is taut, tense and focused (the Icelandic title refers to the slow growth of ice crystals). It also clearly introduces some of Thorvaldsdóttir's regular processes while revealing more about her seductive ear for instrumental colour. The piece is controlled by impulses that ease the discourse towards apparently small but highly repercussive structural events, each matching the 'refined severity of gesture' described by Peter Quantrill in relation to Ad genua (2016) for choir and ensemble (12/17). There are flickers of tuneful lyricism in Hrím, as when the violin reaches for a little tune with which to lure the cello into an embrace; but however much these might stand out, we feel more strongly the power of the whole – and the stern stuff with which the composer explores colour using instruments of similar register, and reflects on the idea of light.
Just as often as she uses timbre, Thorvaldsdóttir will use quarter-tones as a colouring effect, as a means of shading her textures. That is apparent in one of her most recent works, Spectra (2017), which reimagines that broad tapestry of miniature gestures but in the context of a relatively miniscule string trio. Quarter-tones, as well as the moaning glissandos with which they are often accessed, are a mainstay of Hrím, too. The quarter-tones do much of the colouristic work, while the glissandos appear to tip the entire ensemble from high to low, as if from total winter darkness to piercing summer light. Throughout the piece it feels as though the ear, rather than the brain, is in control. That tells you how well the piece works with Ligeti's Chamber Concerto, but also why Thorvaldsdóttir is a composer from whom we will be hearing a lot more.
Recommended Recordings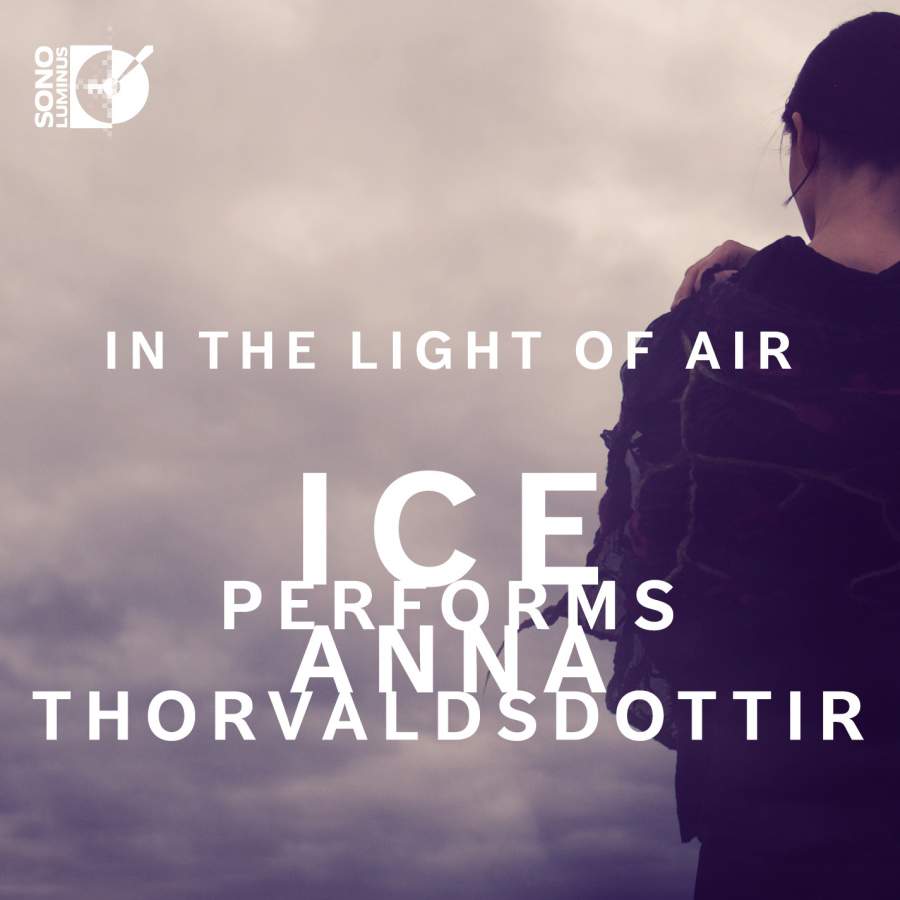 'In the Light of Air'
International Contemporary Ensemble
Sono Luminus
The central work on this recording from ICE is that from which it takes its title. In the Light of Air (2014) for ensemble and electronics is an exquisite tetralogy that forms a single statement, in which melodies are thrown up by the music's very exploration of sound and texture. It's a musical perusal of light and air, and of visibility, temperature and geology.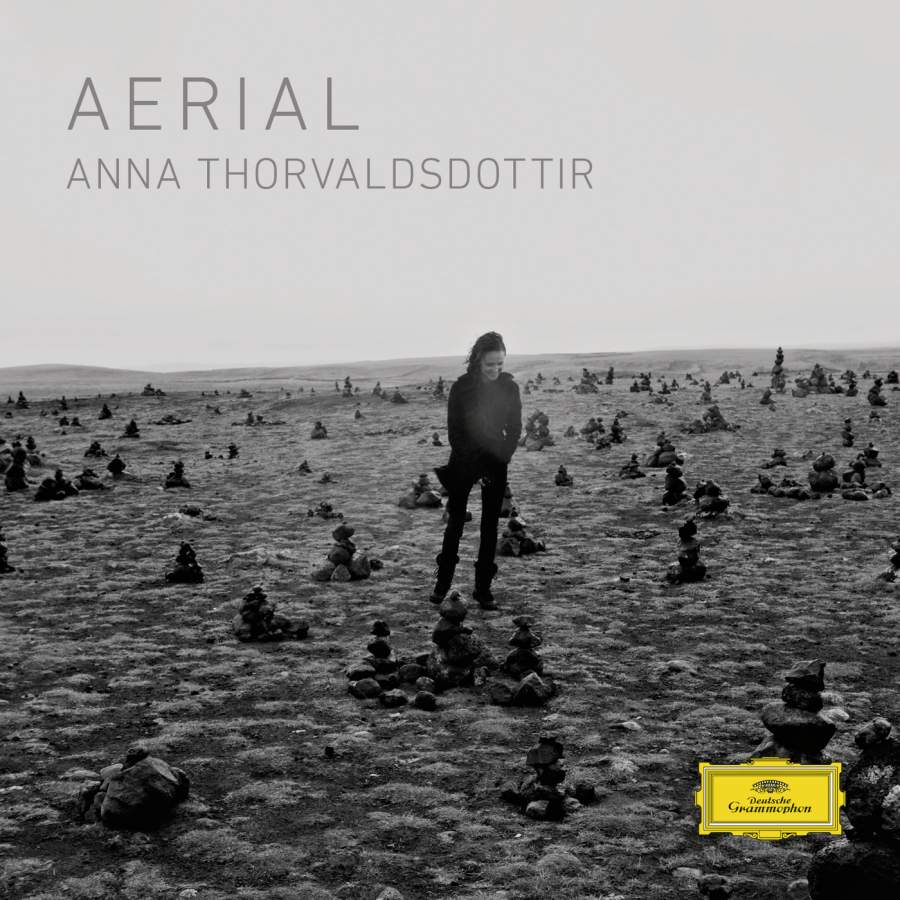 'Aerial'
Caput Ens; Nordic Affect; Iceland SO / Ilan Volkov et al
DG
The centrepiece of DG's portrait album is Thorvaldsdóttir's current signature orchestral work, Aeriality (2011). But across all six pieces here we get varied pictures of the composer's combination of power and intimacy. The extraordinarily focused ensemble work Ró (2013) offers a microscopic view of the composer's processes, and Shades of Silence (2012) for a quartet of baroque instruments is a genuine delicacy.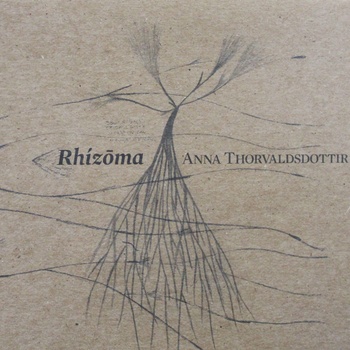 'Rhízōma'
Justin DeHart perc Caput Ens / Snorri Sigfús Birgisson; Iceland SO / Daníel Bjarnason
Innova
This is another disc that pivots on a large orchestral canvass, in this case Dreaming (2008). But Thorvaldsdóttir's debut album also contains its chamber orchestra predecessor Streaming Arhythmia (2007) and also Hrím (2009-10), which is itself echoed in the four separated movements of Hidden (2009) – a piercing essay for piano and percussion.
Facts
Born

July 11, 1977, in Bogarnes, Iceland

Studied composition

At the University of California, San Diego

Awarded

The Nordic Council Music Prize in 2012, for her orchestral work Dreaming; has received Icelandic Music Awards in 2011, 2012 and 2015

Composer-in-residence

With the Iceland Symphony Orchestra from January 2018; formerly a Kravis Emerging Composer at the New York Philharmonic from 2015, culminating in the orchestral work Metacosmos

Key quote

'When you see a long sustained pitch, think of it as a fragile flower that you need to carry in your hands and walk the distance on a thin rope without dropping it or falling. It is a way of measuring time and noticing the tiny changes that happen as you walk further along the same thin rope. Absolute tranquility with the necessary amount of concentration needed to perform the task'