Contemporary composer: Esa-Pekka Salonen
Arnold Whittall
Thursday, March 16, 2017
A powerful understanding of the symphony orchestra makes the Finnish conductor an inspiring composer, finds Arnold Whittall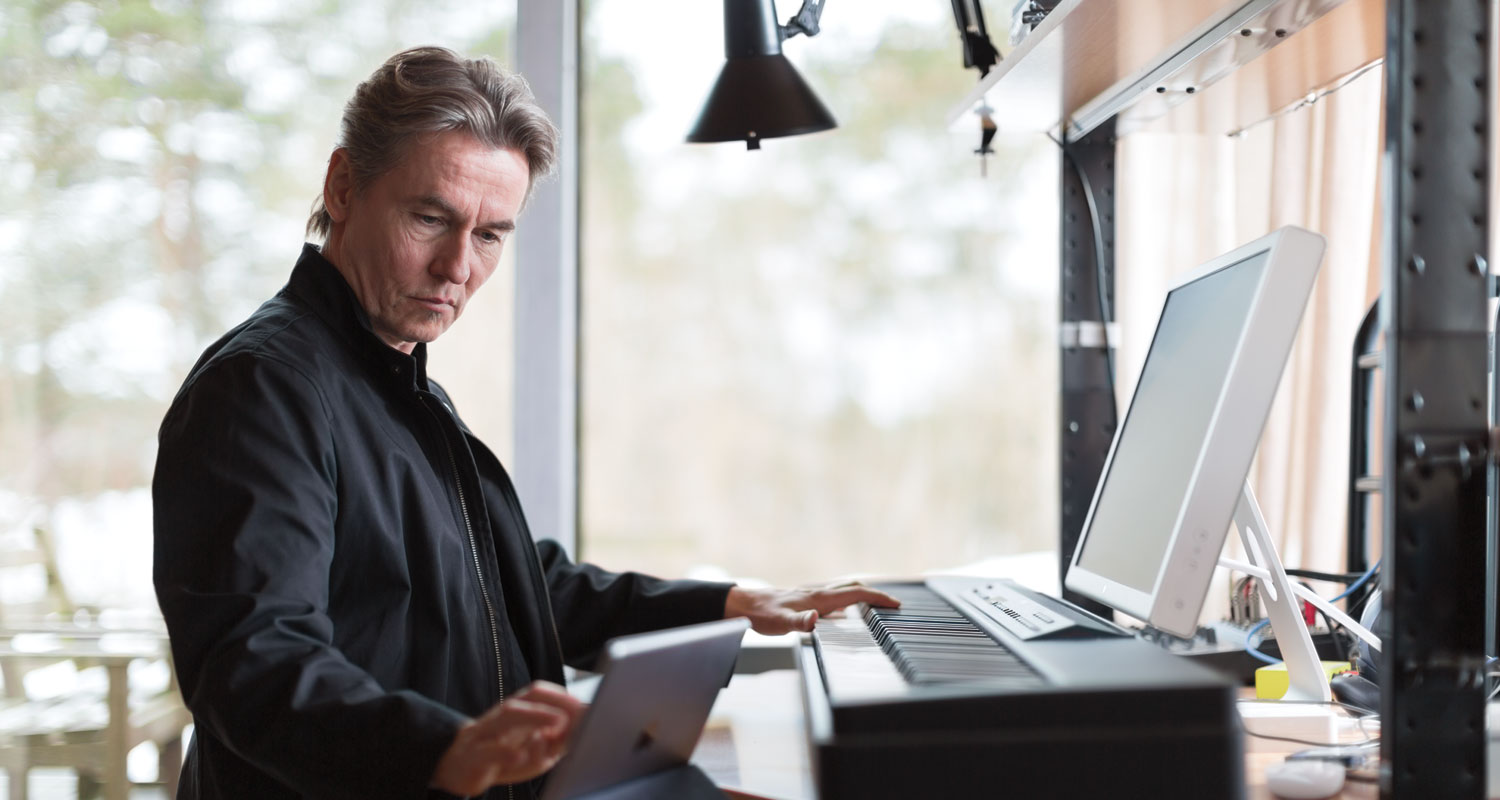 'Conductor and composer' is the label frequently applied to Esa-Pekka Salonen – whereas 'composer and conductor' is usually given to the likes of George Benjamin or Thomas Adès. In the volatile world of contemporary music, such verbal nuances are inescapable. Many would-be full-time composers become performers or teachers simply to make ends meet, and some of them prove talented enough to be rather more in demand for their conducting – of all kinds of music – than for their compositions. Those who regret the imbalance have tough choices to make, and it is often assumed that composer-conductors who write relatively little music – Pierre Boulez and Oliver Knussen are the 'classic' cases – have compounded the difficulty by accepting so many conducting engagements. Maybe conductor-composers are, by definition, less conflicted than composer-conductors: and – with orchestras readily to hand – they might also be more fortunate than those non-conducting composers who find it difficult to initiate performances of their own music.
'Multi-talented' is another label that fits Esa-Pekka Salonen. Born in 1958, he started out by specialising in performance (French horn) at Helsinki's Sibelius Academy, and hisHorn Music 1 (1976) shows the 18-year-old student composer cheerfully covering (and just possibly sending up) a wide range of stylistic and technical models. More evidence of needing to kick over the traces emerged in 1977 when Salonen co-founded an experimental music group called Korvat auki ('Ears Open') with, among others, Kaija Saariaho and Magnus Lindberg. Over the next two years he studied both composition (with Rautavaara) and conducting, and it was a successful debut engagement with the Finnish RSO in 1979 that set him on a different professional path to star-composers Saariaho and Lindberg. Salonen was also involved with the Finnish Avanti Chamber Orchestra, and the still-strong impact of early pieces like the winningly irreverent Floof (1982, rev 1990) and the edgy yet eloquent Concerto for Alto Saxophone and Orchestra (1980) owes much to Avanti's flair and enthusiasm, as well as to Salonen's contact with Italian composers Franco Donatoni and Niccolò Castiglioni.
As a performer, Salonen has certainly retained his early interest in the new and the quirky, though much of his time inevitably requires engagement with the mainstream repertory: at his London debut with the Philharmonia in 1983 he conducted Mahler's Third Symphony. Nevertheless, although his recordings include pre-1900 music, they give particular emphasis to leading 20th-century figures, from Sibelius and Stravinsky to Messiaen and Lutosławski. As for his own compositions, these are very much the work of an orchestral 'insider', relishing the virtuosity, sonic variety and the sheer opulence available from the best present-day symphony orchestras – qualities which must be especially potent for conductors, who are unusually close to those sounds in rehearsal and performance.
Like Lindberg and Saariaho, Salonen was a student at a time when classical music was increasingly split between composers seeking to sustain some commitment to the radical progressiveness that had seemed essential to the Boulez-Stockhausen generation and those – both older and younger – who were promoting alternatives: minimalism, 'new' Romanticism, varieties of experimentalism. In this euphoric post-1980 era of diversity and instability, the surreal, comically macabre world of Ligeti often seemed even more liberating than the more extreme enterprises of a John Cage or a Steve Reich, especially when combined with an innovative approach to new electronic possibilities. The earliest compositions of Salonen which survive were very directly geared to the ethos of his Finnish Korvat auki and Avanti colleagues: but by the early 1980s he was already thinking orchestrally, and to this extent laying the foundations for the more mainstream qualities of the music that have followed, reflecting his close working relationships with – in particular – the Philharmonia in London and the Philharmonic in Los Angeles.
Salonen's titles often suggest that he has remained attached to the kind of extravagance and relish for the challengingly surreal that burst out in Floof – none more so than Mania, a 17-minute concerto for cello and chamber ensemble (2000), or the compulsively restless and agitated textures of the 21-minute orchestral tone-poem Insomnia (2002). Comparable qualities of the strange, the feverishly sinister, emerge in a more recent tone-poem Nyx (2010) which seems to focus on images of darkness ('Nyx' is the mythic embodiment of night and all its associated aspects, including both sleep and death). Another favoured image is of the spiral; the orchestral compositions Giro (1981, rev 1997) and Helix (2005) seize on the possibilities offered by intertwining lines that move through space and time with insistent energy. Salonen has no difficulty in writing genuinely fast, fluently mobile music, and his avoidance of much that might have associated his music more directly with the fractured and darkly mordant expressionism of Schoenberg, Xenakis or Kurtág has led to him being labelled a 'postmodern impressionist'. The one work that references Schoenberg directly – the solo violin piece Lachen Verlernt (2002) – could even involve a heartfelt lament for the 'loss of laughter', and of all 'lightness of being', that this phrase from Schoenberg's Pierrot lunaire describes.
Salonen's music has many links with the opulent world of late Romanticism – Scriabin, Szymanowski, Dukas. His explicit concern with continuity might also appear, in essence, anti-modernist. At the same time, however, his music's elaboration of harmonic character builds bridges, not just to Saariaho and Lindberg, but to such resourcefully late-modernist orchestral composers as Tristan Murail and Thomas Adès. A simpler Salonen score like the riveting Five Images after Sappho for soprano and chamber ensemble (1999) has a modal transparency that makes it more immediately approachable than some of his denser, more extended works: and listeners unfamiliar with the larger pieces might also find the relatively restricted soundscape of the two-movement Dichotomie for solo piano (2000) a useful introduction to the virtuoso elaboration and energetic rhythmic structuring that governs so much of his compositional output. Yet, Salonen seems to feel most at home with the more conflicted responses to those still-relevant late-Romantic qualities that emerge most productively when extended density is possible.
As it happens, his two major concertos, for piano and violin, reveal radically different formal responses to the symphonic conventions of the Romantic concerto from Mendelssohn to Rachmaninov. While the Piano Concerto (2007) has the traditional three movements – called simply Movements 1, 2 and 3 – and the Violin Concerto (2009) has four more programmatically titled sections – Mirage, Pulse 1, Pulse 2, Adieu – both root vital aspects of their personal identities in the exploration of what, in connection with the Piano Concerto, Salonen terms 'an existential need of folklore'. How apposite, then, is Susanna Välimäki's liner-note description of the Violin Concerto's third section as music that 'dances and swings like a folk band from an alien planet.' These concertos, and other orchestral spectaculars like LA Variations (1996) and Foreign Bodies (2001), paint the most vivid picture of Salonen's still-evolving profile as a composer, and could well provide the impetus for further creative work in the years to come – work for which he is increasingly in demand.
Recommended recording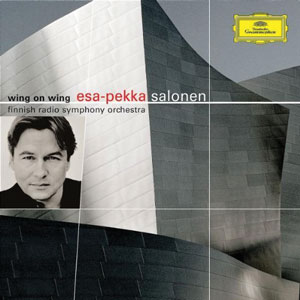 Wing on Wing. Foreign Bodies. Insomnia
Anu and Pia Komsi sops Finnish RSO / Salonen
DG (7/05)
This disc offers a vivid memento of the music Salonen was writing at the time that Walt Disney Concert Hall was inaugurated.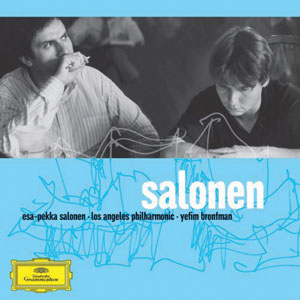 Helix. Piano Concerto. Dichotomie
Yefim Bronfman pf LA PO / Salonen
DG (3/09)
The Piano Concerto is full of echoes from the past that are transformed into a strikingly contemporary sound world.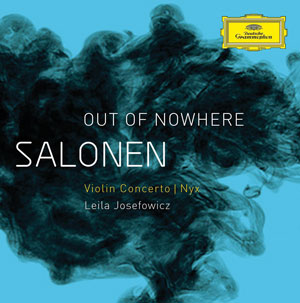 Violin Concerto. Nyx
Leila Josefowicz vn Finnish RSO / Salonen
DG (1/13)
The Grawemeyer Award-winning Violin Concerto (2009) is coupled with an equally spectacular orchestral showpiece, Nyx, written in 2010.
This article originally appeared in the July 2015 issue of Gramophone. To find out more about subscribing, please visit: gramophone.co.uk/subscribe
Salonen facts
Born

Helsinki, Finland, June 30, 1958

Education

Studied French horn at Helsinki's Sibelius Academy (1973-7), also composing (with Rautavaara) and conducting. Attended courses at Siena and Darmstadt

Career

Conductor of Swedish RSO (1985-94); Principal Guest Conductor of Philharmonia Orchestra (1985-95); Music Director of LA Philharmonic (1992-2009); Principal Conductor and Artistic Advisor of Philharmonia Orchestra (from 2008); Creative Chair of Tonhalle Orchestra Zurich (2014-15)

Landmarks in composition

Floof was a prize-winner at the 1992 Unesco International Rostrum for Composers; Wing on Wing (2004) opened Frank Gehry's Walt Disney Concert Hall, the new home of the LAPO; the Violin Concerto (2009) won the Grawemeyer Award (2012)

Credo

'Music leads a physical rather than an intellectual or mental existence…The whole point is to write exactly the way you want to write music and not give a damn about whether this is acceptable to the establishment.'