Contemporary Composer: Helmut Lachenmann
Philip Clark
Tuesday, June 3, 2014
Philip Clark pays tribute to a true original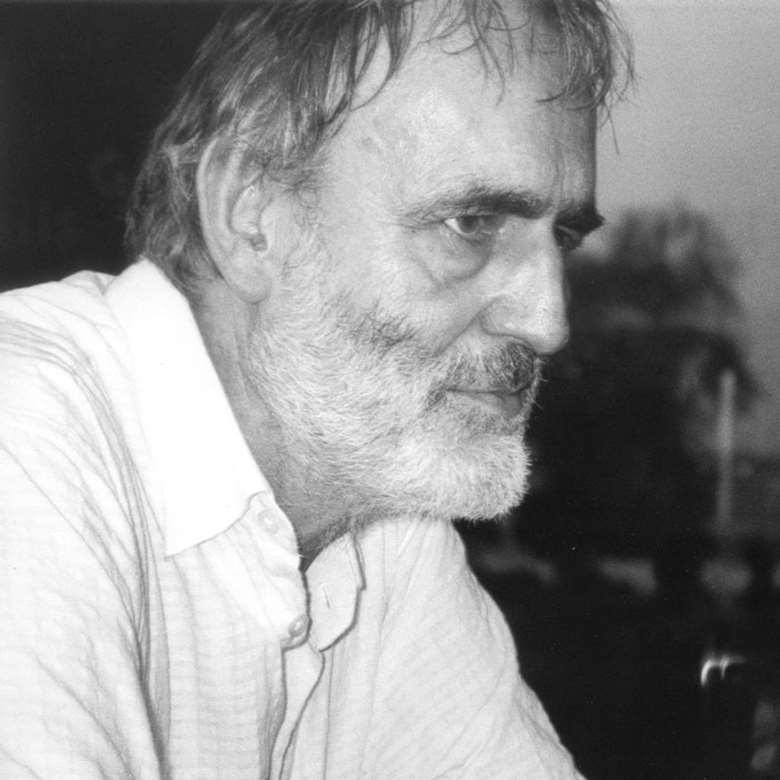 When I started writing about music 15 years ago, Helmut Lachenmann felt like more of a cause than a composer – the giddy dream that if only his ideas could catch on at home, the rearguard instincts and parochial mindset of the UK contemporary music scene might at last receive the wake-up call it so badly needed. Back then, a dedicated Lachenmann interpreter like the pianist Ian Pace or the cellist Anton Lukoszevieze might occasionally programme a Lachenmann piece in some small London venue; but otherwise, all roads led to the Huddersfield Contemporary Music Festival, the only British institution that treated Lachenmann's music with the serious devotion it deserves.
Against the rise and rise of Holy Minimalism and composers talking up the 'rebirth' of conventional tonality as a way of justifying humdrum tonal music, identifying yourself as a Lachenmann fan during the mid-1990s was perceived as taking a radical stance – but I always felt that was a pity. I genuinely got off on the sound of Lachenmann's music. The first piece I heard, Accanto, his 1976 work for clarinet and orchestra, turned my world upside down and made certain that music could never be the same again. What to make of those restless, twitchy motor rhythms that ticked excitedly at the very edge of audibility – busily, percussively, drily, suddenly hitting a dynamic level loud enough to shout above the vinyl crackle of the LP I'd borrowed. Why would a composer want to make an orchestra sound like that? How were instruments coerced into producing those sounds? And out of this fluttery white noise emerged something wholly unforeseen – scraps of Mozart's Clarinet Concerto, familiar melodic patterns all diced up with notes airbrushed away, or no recognisable notes at all, but a breathy, toneless memory instead, the disintegrating melodic contours without any of the filigree.
The next piece I heard, Gran Torso (1972, revised 1976, 1988), was a string quartet with a title that, to me, sounded like it might be riffing off Beethoven's Grosse Fuge. Certainly, Lachenmann's 20-minute structure had Beethovenian ambitions and weight. Mighty structural arcs sprouted from which robust sonic foundations were constructed – embedded with self-destruct buttons, those white-noise instrumental techniques I knew from Accanto, used to bruise and scatter the structure at the same time as it was gathering pace. Only when I received a tip-off about a philosophical article Lachenmann had written in 1980, 'The "Beautiful" in Music Today', did I start to appreciate why this music needed to sound like it did.
Concepts of 'beauty' ought to be central to any composer's work, Lachenmann argued, but too often authentic beauty is confused with decorative and cosmetic beauty. For music to be truly 'beautiful' and therefore sublime, sound needs to be autonomous and free, not press-ganged by market forces into being an ornamental, saleable commodity. When the market tells you that Nat King Cole's voice or the Mozart Clarinet Concerto is 'beautiful', alarm bells ought to sound. This 'beautiful' Mozart Clarinet Concerto as brought to you by the market – all those layers of sentiment, all those flouncy boxes of Mozart fudge for sale at the Salzburg Festival: is that the actual Mozart Clarinet Concerto? Could Mozart in fact be a more dangerous and subversive composer than the classical Establishment dare admit?
Big questions, bold ideas, a long history. Lachenmann was born in Stuttgart in 1935, but managed to miss the tumult of modern compositional activity that occurred in Germany after the Second World War. When Stockhausen premiered his Gruppen for three orchestras in Cologne in 1958, Lachenmann wasn't there, and nor was he around for other epoch-defining premieres by avant-garde masters like Ligeti, Xenakis and Kagel. He had instead decamped to Venice to study with the Italian composer Luigi Nono, who in works like Il canto sospeso (1956) had knitted together idealistic Marxism with his own take on Schoenberg-based serialism. And Nono embedded inside Lachenmann a belief system: music without an awareness of the political and social zeitgeist is doomed to be feeble and irrelevant. Engaging actively in the act of composition meant questioning, deconstructing, reverse-engineering what we already know and then rebuilding from the debris. 'People today fear the future and so they flee backwards, hearing Beethoven and Mahler as an escape from today's problems,' Lachenmann told me when I interviewed him in 2003. 'But this music was written not to flee – it was written to awake!'
With this back story in mind, Accanto and Gran Torso become not just an anthology of undoubtedly intriguing and provocative sounds, but a philosophical idea couched in sound as if by chance. Accanto is a treatise about the Mozart Clarinet Concerto that aims to take a walk through the work's moving parts and reinject them with emotional heat and technical urgency. At the climax of the work, when a recording of the concerto is pumped through speakers – a recorded image frozen in time that butts into the real-time argument unfolding before your ears – tradition meets itself like two generations of Doctor Who and implodes under the strain; the clarinettist symbolically wrenches their instrument apart and blows through the disembowelled remains.
This 'mad scene' from Accanto explicitly dramatises a key Lachenmann obsession. Open any one of his scores and, before any staves or notes, there are normally pages and pages of instructions explaining his notation, and the whole Lachenmann project becomes predicated on an inscrutable paradox: at the same time as he puts the idea of 'good' technique under the investigative microscope, realising his music requires immense reserves of full-bodied, bulletproof instrumental technique. The problem with reliable technique, though, is that it embodies the old patterns and, at worst, becomes a lazy catalogue of finger movements that guarantees composers and performers their 'good' music.
When Lachenmann describes his key early piece Pression (1970) as 'für einen Cellisten' ('for a cellist'), the implication is that the cellist's role adds up to more than responding by reflex to notes on the page with the appropriate technical action. Pression is concerned with how sounds are produced and its structure is plotted around the efforts and exertions required to make a sound. From delicate caresses of the bow (but without necessarily producing a note) to dragging the bow across the strings to 'fool' the cello into generating a multiheaded monolith of white noise, Lachenmann utterly reformats the instrument, each tiny graduated sound meticulously notated with a series of symbols of his own invention grafted on top of everyday music notation.
Lachenmann's opera (or, as he calls it, 'theatre music') Das Mädchen mit den Schwefelhölzern, completed in 1996, wraps all these ideas into a grand fable hooked around Hans Christian Andersen's Little Match Girl and has yet to be staged in the UK (note to Graham McKenzie, current director of the Huddersfield Festival: what are you waiting for?). But the Lachenmann cause is gaining ground here: there was a dedicated festival at the Southbank Centre, London, in 2010 and at last year's BBC Proms the Bamberg Symphony Orchestra paired Lachenmann with Mahler (as Simon Rattle will do when he and the Berlin Philharmonic visit London in 2015). But has Lachenmann caught on with the music lovers of Middle England? My optimism that but one note would be enough to spark mass insurrection was, I admit, hopelessly naive. Then again, Lachenmann encourages you to think big and to be hopeful – therein lies the beauty of his music.
Recommended recordings
1) Schwankungen am Rand Ensemble Modern Orchestra / Peter Eötvös
ECM New Series 461 9492 Read review
2) Das Mädchen mit den Schwefelhölzern Soloists; Stuttgart State Opera Chorus and Orchestra / Lothar Zagrosek
Kairos KAI0012282 Read review
This article originally appeared in the February 2014 issue of Gramophone
For more information about how to subscribe to Gramophone visit our Subscriptions page.