Contemporary composer: Michael Nyman
Pwyll ap Siôn
Friday, March 22, 2019
A prolific composer, Nyman is perhaps best known for his distinctive film scores mixing the old and new, writes Pwyll ap Siȏn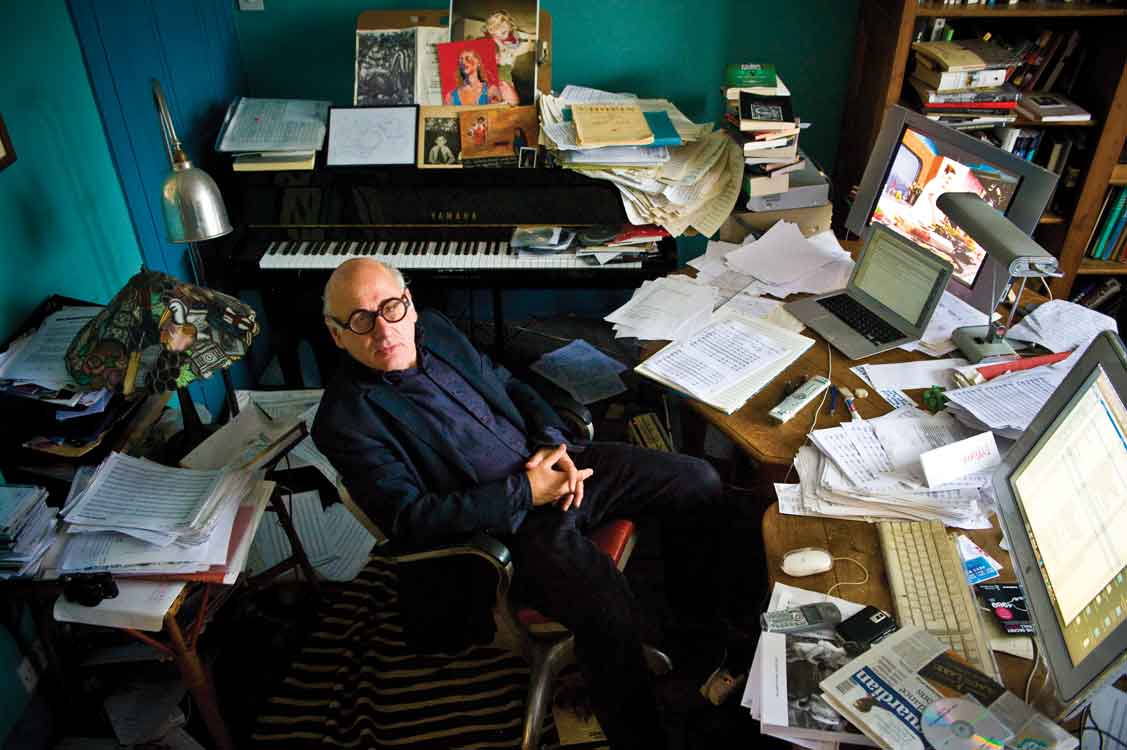 For over four decades Michael Nyman has occupied a unique position in the contemporary music scene. Where many composers' success has remained limited, Nyman's music has managed to connect beyond the margins of modernism to a much wider audience. His film scores remain most immediately accessible and familiar – from the early collaborations with director Peter Greenaway, which first put Nyman's music on the map, to the incredibly successful The Piano (1993), whose soundtrack recording alone has sold over three million copies worldwide. There is far more to Nyman's sizeable output than film music, however. Add to this a real passion for photography and film-making, and one starts to get a fuller picture of Nyman's wide-ranging interests.
Composer, performer, conductor, writer, critic, librettist, musicologist, ethnomusicologist, editor…these terms have all been applied to Nyman at various points during his career. 'Polymath' may not be an entirely inappropriate term in which to describe Nyman as its origins date back to the Renaissance and Baroque – periods that have engaged and inspired his work for many years. Born in London in 1944, Nyman studied composition with Alan Bush at the Royal Academy of Music from 1961 to 1964 but became disillusioned with modern music's obsession with 12-note composition. Instead he turned to musicology, undertaking doctoral research from 1964 to 1967 with Baroque scholar Thurston Dart at King's College, London, on the rounds, canons and catches of the 16th and 17th centuries, while simultaneously editing the music of Handel and Purcell for publication.
This deep engagement with the music of the past would serve Nyman well when he eventually returned to composition in the mid-1970s. In the meantime, the late 1960s and early '70s saw him engage with the music of the present in the form of reviews and articles written for The Spectator, The Listener and the New Statesman, which culminated in a first book-length study on John Cage's experimental music aesthetic and its impact on new music, called Experimental Music: Cage and Beyond (1974). Reviewing Michael Nyman: Collected Writings (recently published by Ashgate Press), Arnold Whittall described Nyman's writings as offering 'a fresh and fascinating portrait of a musical world whose consequences remain salient today'. Perhaps the most noticeable consequence of Nyman's eight-year stint as a music critic was his invention of the term 'minimal' in 1969 to describe the music of Terry Riley and Steve Reich, having used the same adjective a year earlier in reviewing a concert of Cornelius Cardew's music. For better or worse, the term has stuck, and Nyman was the first to use it.
Nyman's writings cover an astonishingly wide range of subjects – from George Harrison to Harrison Birtwistle – and it was Birtwistle who eventually led Nyman back to composition in 1976. He had just finished recording Decay Music on Brian Eno's Obscure label when Birtwistle asked Nyman to arrange music for the National Theatre's production of Carlo Goldoni's play Il Campiello. Nyman set out to imitate the raucous sound of an 18th-century Venetian street band by combining old and new instruments – banjos, saxophones, shawms, sackbuts and rebecs – and this distinctive combination provided the foundation for the Michael Nyman Band, whose trademark energetic sound fused classical and rock instrumentation.
This striking synthesis of old and new became one of the dominant features of Nyman's early style, which combined the systems-based approach of American minimalism with an almost archaeological approach to music history. In compositions such as In Re Don Giovanni (1977) and the soundtrack to Greenaway's film The Draughtsman's Contract (1982), Nyman excavates the past as if it were a rich quarry to mine. In Re Don Giovanni subjects 16 bars of Mozart to a kind of analytical 'deconstruction', where melody, harmony and rhythm are broken down, then systematically reassembled. Nyman manages somehow to refract Mozart's music through the prism of a present-day vernacular language, harnessing the poise of classicism with the raw energy of rock – the latter heard in the insistent repetition of rhythm, phrase and form, and in the powerful, physical approach to performance that gave Nyman's musical voice its distinctive 'grain'.
Nyman's trademark style became increasingly linked with Greenaway's films during the 1980s, including A Zed and Two Noughts (1985), Drowning by Numbers (1988) and The Cook, The Thief, His Wife and Her Lover (1989), although it is worth noting that Nyman also produced a number of concert works during this time, including two string quartets, the chamber opera The Man who Mistook his Wife for a Hat (1986) and the powerful choral work Out of the Ruins (1989).
Out of the Ruins and the dark, intense Six Celan Songs (1990) mark a shift away from the visceral style of the 1980s to a more expansive and expressive lyricism. The combination of the two, as heard in Nyman's soundtrack to Jane Campion's film The Piano, may partly explain its popularity, but this lyricism also found its way into subsequent soundtracks, including Andrew Niccol's Gattaca (1997) and Michael Winterbottom's Wonderland (1999) – the latter the first of a number of collaborations with the British film-maker. The effectiveness of these film scores has at times been overshadowed by The Piano's success. David Gritten, for example, has drawn attention to the intense emotion of Nyman's music in The End of the Affair (1999), describing it as 'a score one can love without even caring for the film'.
Indeed, one of the main features of Nyman's film music is its ability to shift effortlessly from one visual context to another, a fact illustrated most visibly in James Marsh's Man on Wire (2008). Marsh's extraordinary film documentary is about the tightrope walker Philippe Petit, who managed to attach a wire across the twin towers of the World Trade Centre in August 1974 and walk between them. Marsh effectively draws on a wide range of film cues from pre-existing Nyman scores, and bears witness to the powerful hold his music continues to exert on moving images. The film was awarded Best Documentary Feature Academy Award in 2009. Nyman has stated that he has always worked independently of a film's immediate context by creating sound structures which precisely parallel but do not reproduce the visual structures. This has provided his music with a kind of 'built-in adaptability' to different visual contexts, and as a result it has been used regularly on television commercials, dramas, documentaries and television series, from The Alan Clark Diaries to The Trip.
During the past decade, Nyman has produced very little film music, preferring instead to focus on extramusical projects, such as film-making (for example, his NYman with a Movie Camera), photography (his photo-book Sublime, published in 2008) and embarking on exciting collaborative projects with versatile pop singer David McAlmont. He has also worked on an ambitious cycle of symphonic works; one of these, the powerful Hillsborough Memorial Symphony No 11 (given its premiere at Liverpool Cathedral on July 5, 2014), is released on Michael Nyman Records later this year. Composer Christopher Fox recently said: 'I find it hard to resist the conclusion that Michael Nyman has emerged as the key figure in British musical life in the last 30 years.' Nyman's unique standing was officially recognised in 2008 when he was awarded a CBE for services to British music.
Key Recordings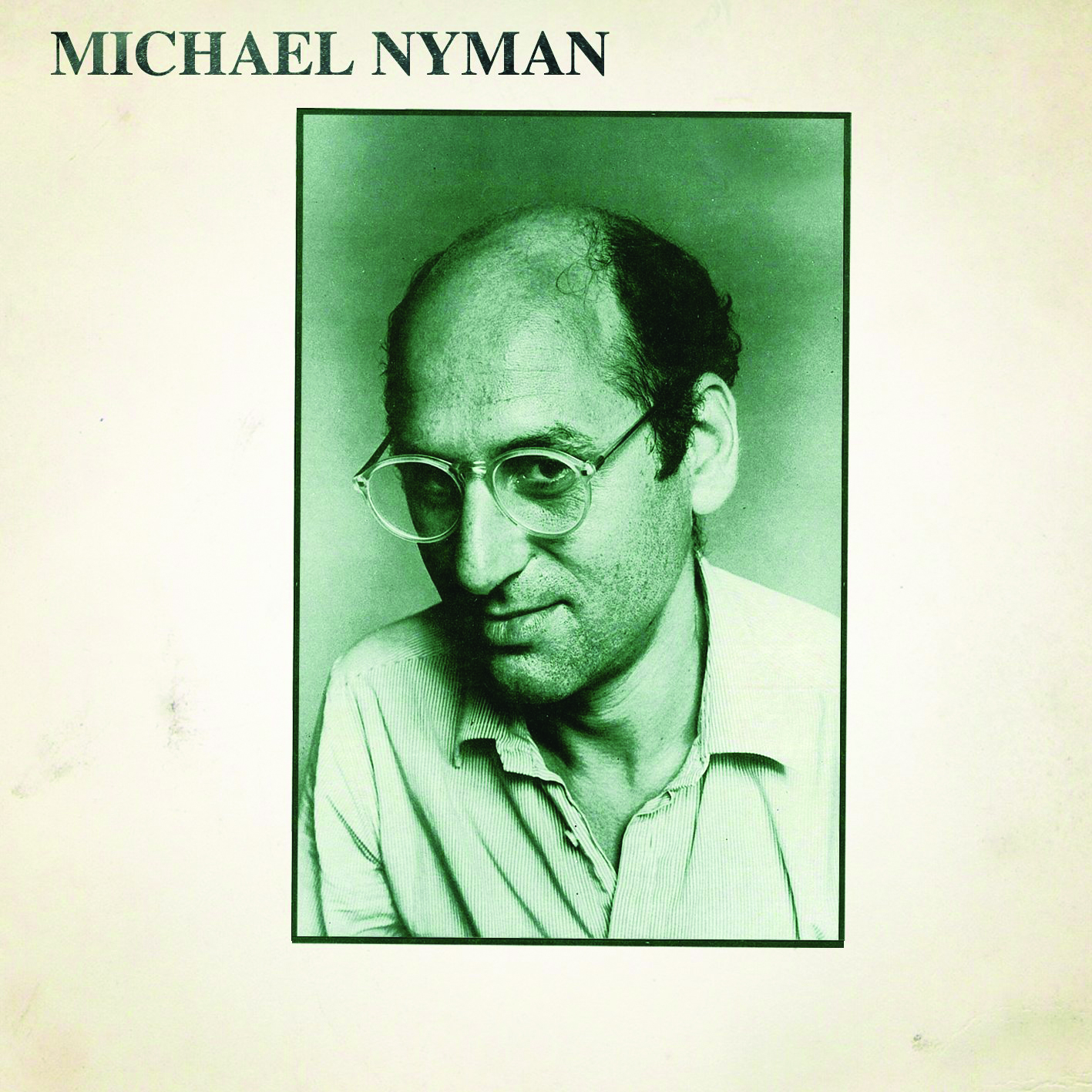 Michael Nyman
Michael Nyman Band
(MN Records)
Containing early Nyman classics such as Bird Anthem and In Re Don Giovanni, the album – first released in 1981 – still sounds refreshingly new.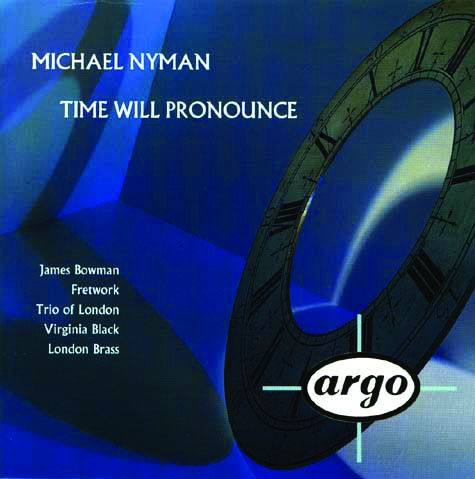 Time Will Pronounce
Fretwork; Trio of London; London Brass
(Argo)
This album featured four works commissioned in 1992, including For John Cage for brass ensemble, and the piano trio Time Will Pronounce. The latter is also included on the Fidelio Trio's excellent 'Piano Trios 1992-2010' disc on Michael Nyman Records (MNRCD120 – 2/13).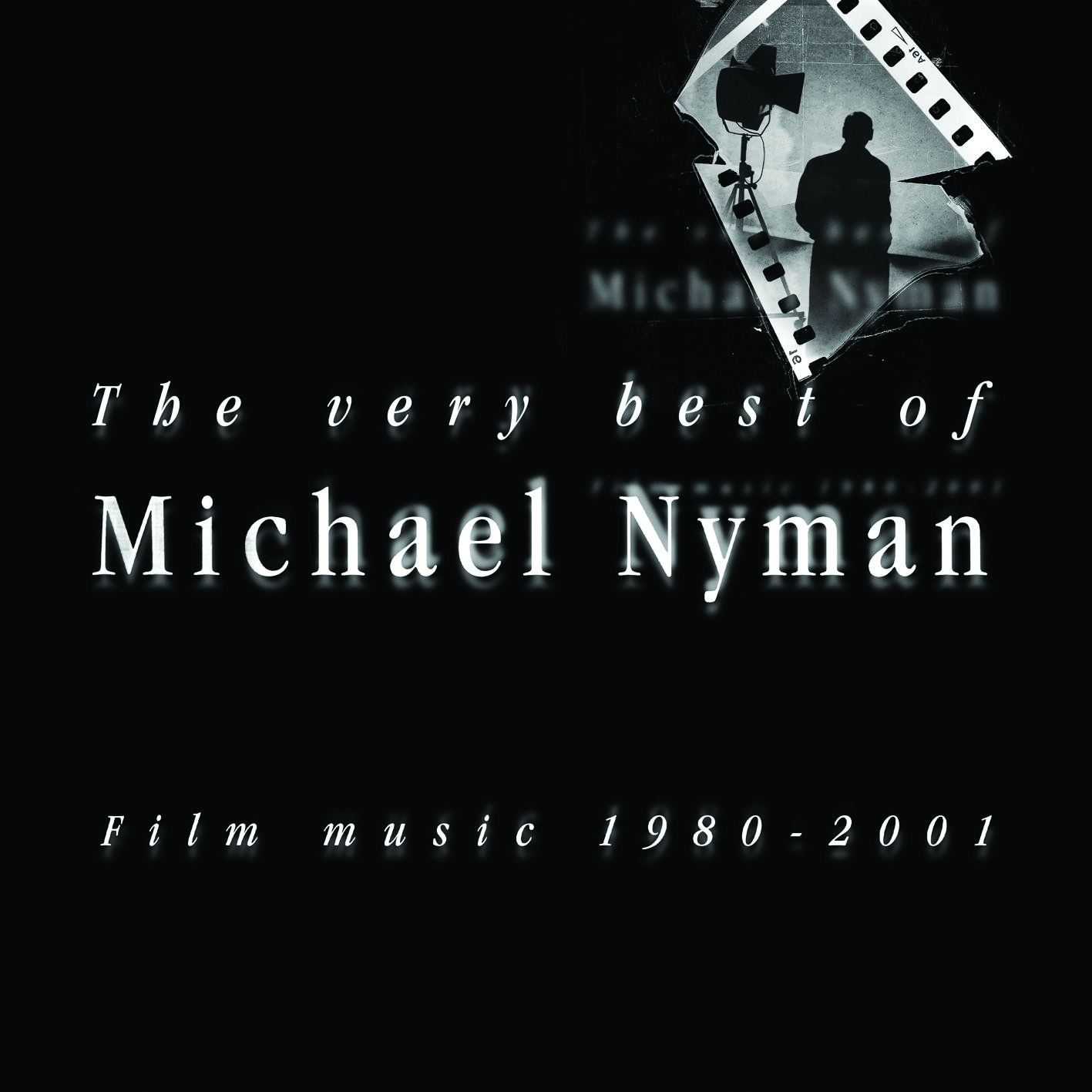 The Very Best Of Michael Nyman: Film Music 1980-2001
(Virgin)
Covering two decades when Nyman was at his most productive as a film composer, this compilation is a very useful introduction to the composer's soundtrack scores, from The Draughtsman's Contract to Wonderland.
This article originally appeared in the October 2014 issue of Gramophone magazine. To find out more about subscribing, please visit: gramophone.co.uk/subscribe
Facts
Born

London, March 23, 1944

Education

Royal Academy of Music (1961-64), King's College, London (1964-67)

Teachers

Alan Bush, Thurston Dart

Breakthrough work

The Draughtsman's Contract (1982, Michael Nyman Band). Nyman's dynamic minimalist remake of Purcell's music was one of the main reasons why Greenaway's art-house film became such a success. Many of the cues for the film have remained in the Michael Nyman Band's repertory for over 30 years and can be heard on 'The Composer's Cut Series, Vol 1: The Draughtsman's Contract' (MNRCD105)

Definitive work

Man with a Movie Camera (2001, Michael Nyman Band). The large-scale sweep of this hour-long work covers the entire gamut of Nyman's style – from punchy, powerful rhythms to gentle lyricism, all effectively synchronised to Dziga Vertov's groundbreaking film from 1929