Contemporary composer: Nico Muhly
Kate Molleson
Thursday, March 16, 2017
Kate Molleson charts the inexorable rise of Philip Glass's former assistant, who has gone on to become one of the most sought after and commissioned composers of his generation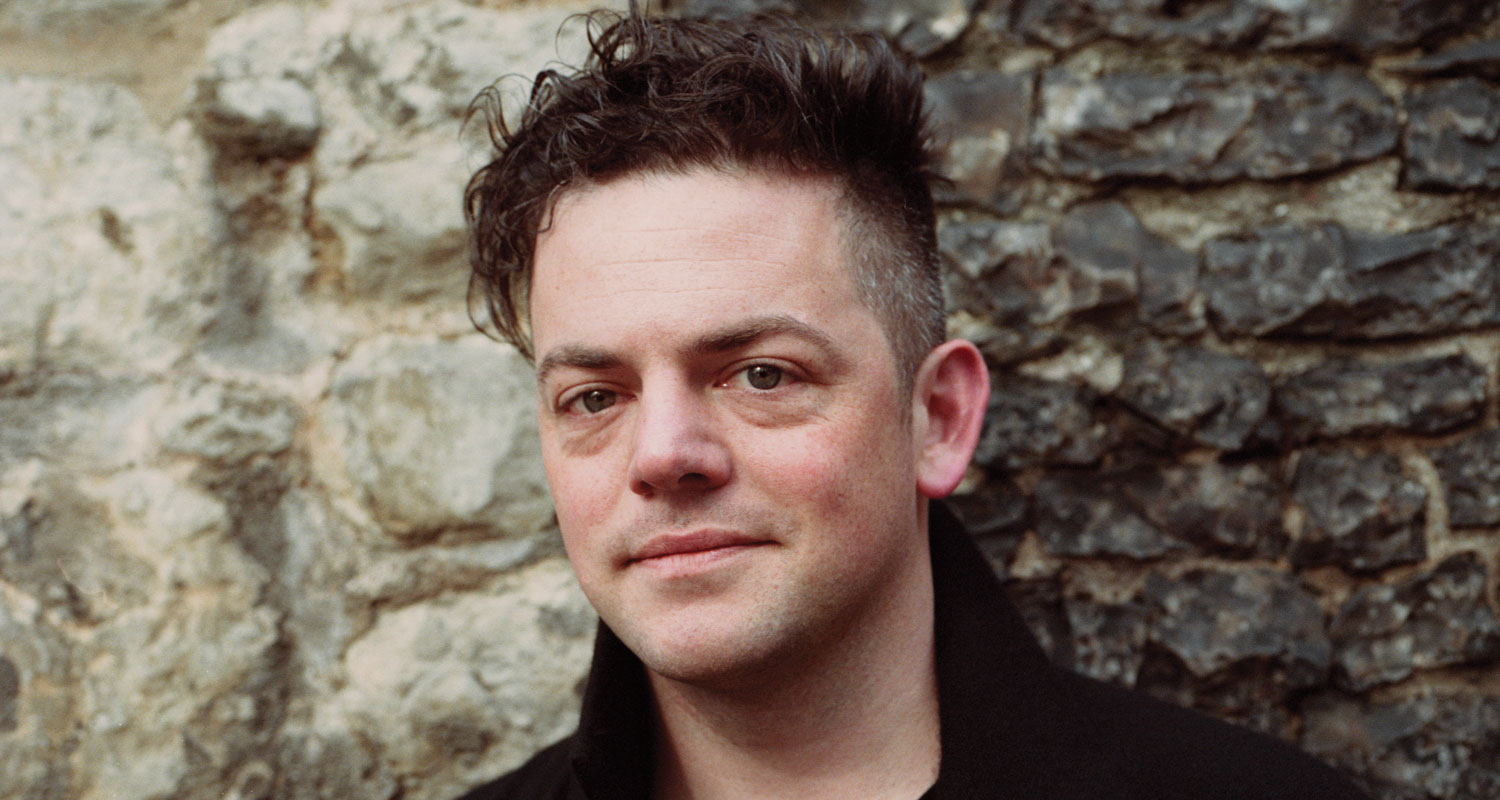 Nico Muhly is a buzz, a controversy, a zeitgeist. He's a phenomenon beyond the music he writes. A decade ago he was the precocious assistant to Philip Glass; now 34, he's the busiest and most commercially successful classical composer of his generation, central to a movement often called 'indie classical' even if he doesn't much like the term. He has written orchestral and chamber works, film scores, sacred choral music, ballet, opera. He collaborates with major names in pop, indie and electronic music but doesn't buy into descriptions like 'genre-bending' or 'fusion': instead, he says, 'the best sort of interchange between experimental classical music and experimental rock and pop consists of a shared dialogue with the goal of making music'. Björk has described him as 'very clever and snappy'. Glass commends 'a curious ear, a restless listening and a maker of works'.
In person Muhly is sassy, frenetic and ferociously bright. He works fast and talks faster, darting between homes in London and New York and giving the impression of not sleeping all that much. He's fanatical about food — restaurants, ingredients, cooking, eating — and though he balks at the word 'fusion' in an artistic context, there is an obvious parallel. (Cosmopolitan 21st-century chef who plunders a world of culinary styles; cosmopolitan 21st-century composer who plunders a world of musical styles.) In one interview he likened his own artistic process to 'the controlled improvisatory environment of cooking where you don't aim to make a dish with a name but you aim to feed people.'
Some composers magic up sound worlds that seem to bear little overt resemblance to their own tastes or personalities, but not so with Muhly. His music is as quick and clever as he is, brimming with tropes and tricks. He wears his influences on his sleeve and the result is often a bright blend of American minimalism, English Renaissance and pliant pop beats. His aptitude for adopting other musical accents makes him an impressively versatile composer, but also provides easy fodder for the Muhly naysayers – of which there are plenty. Some question where his own voice sits in among it all. Others accuse his music of being at best pretty, at worst vacuous, portentous, magpie. The composer John Adams has said (and bear in mind that Adams is a major influence on Muhly) that his young compatriot's early works 'could use a little more edge, or a little more violence. At times there is a surfeit of prettiness in Nico's music, and I am not sure it is a good thing for someone so young to be so concerned with attractiveness.'
Muhly grew up in the woods of New England, only child of a French painter mother and an American Egyptologist/documentary-maker father. The family spent stints living in Rome and Egypt and young Nico learned piano along with several languages, but he was mainly drawn to Old England – maybe the arcane nostalgia was his form of rebellion in an ultra-liberal household. He joined a boys' choir at the Episcopal church in Providence, Rhode Island, and became infatuated by the Renaissance repertoire he sang there. He has described his fondness for Thomas Weelkes as being 'like a childish celebrity infatuation' and remembers learning Byrd's Christmas motet Senex puerum portabat on his first day in the choir: 'it's hard to overstate the importance of that moment to my conception of myself as a musician today.'
After school he moved to New York to study English at Columbia University and composition with Christopher Rouse and John Corigliano at The Juilliard School. While still an undergraduate he landed a job as assistant to Philip Glass – arranging parts of the film score to The Hours, which is surely a dream college gig. His breakthrough as a composer in his own right came in 2005 with his Bright Mass with Canons, a boisterous throng of imitative polyphony in the footsteps of his heroes Byrd and Weelkes. His debut album 'Speaks Volumes' arrived a year later, floaty cello lines and tinkling celestes recorded with the composer/producer Valgeir Sigursson for the hip Reykjavik-based label Bedroom Community.
Muhly's career has since spiralled. Last year saw the premiere of an oratorio about Alan Turing (Sentences, for countertenor Iestyn Davies). 'The tone is alternately celebratory and sorrowful,' wrote Tim Ashley in The Guardian. 'His post-minimalist, asymmetric rhythms suggest the excitement of intellectual discovery.' His first full-scale opera, Two Boys, was co-commissioned by ENO and the Met and premiered in 2011. 'Such is the hype around Nico Muhly that it's difficult to judge this opera squarely,' Rupert Christiansen mused in The Telegraph, 'and the fact that it deals with such issues as child abuse and internet morality doesn't make objectivity any easier.' (He went on to call the opera 'a bit of a bore'.) Muhly's third opera, Marnie, is due to be premiered in the Met's 2019-20 season.
Language is a constant marvel, plaything and springboard for Muhly. He once said that all his music is about text. Interviews are animated insights into a composer's process and he's not shy of a colourful metaphor or several. His blog is at turns candid, erudite and brassy. Try his summation of Romantic music: 'At its worst, it's like being stuck in conversation with a man muttering professorially into a pint of beer. I would get frustrated playing Beethoven sonatas, thinking: "Yes, I agree that it is raining very hard, and we were talking about this at great length before that sweet part when you wanted to talk about your girlfriend and you cried a little bit, but why can't you just hide under that tarpaulin there instead of staying out in the cold and gnashing your teeth?"'
Muhly acknowledges that his music has gained 'more teeth' in recent years, partially due to his own experiences with mental illness. He has written in some detail about his disillusionment with the American health system's pharmaceutical approach to mental health issues, and described his own treatment as 'an emergency solution to clinical manic depression [which] became a permanent cocktail of medications, taken every day, for 10 chemically-unexamined years'. That blogpost from August 2015 concludes with an aspiration to find, 'through the flashes of fire and reminders of difficulty, a path towards stillness and serenity'. In many respects Muhly's music is on a similar quest.
Recommended recording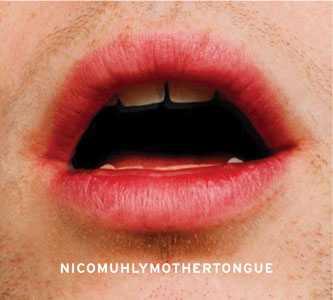 Mothertongue
Various artists
Bedroom Community
Harpsichords, fey vocals, gurgling coffee machines: Muhly's eclectic second album on the Icelandic label includes collaborations from viola player Nadia Sirota, folk singer Sam Amidon and producer Valgeir Sigurðsson.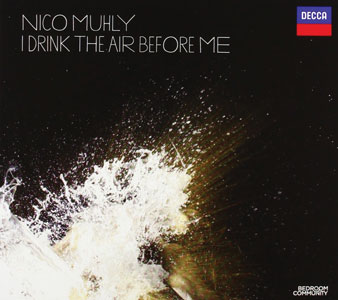 I Drink the Air Before Me
Alex Sopp fl Seth Baer bn Michael Claville tbn Nico Muhly pf Nadia Sirota va Logan Coale db Young People's Chorus of New York / Francisco Nuñez
Decca / Bedroom Community (1/11)
An hour-long episodic dance score for small amplified ensemble of flute, viola, bassoon, trombone, upright bass, piano and electronics. Nervy neo-romantic minimalism.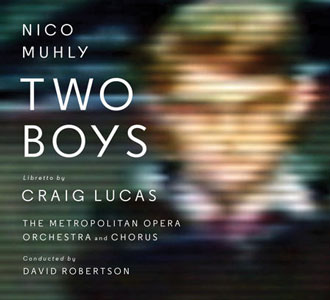 Two Boys
Sols; Metropolitan Opera Orch & Chorus / David Robertson
Nonesuch (11/14)
Muhly's first large-scale opera, recorded live at the Metropolitan Opera in 2013, conducted by David Robertson and starring Alice Coote.
This article originally appeared in the June 2016 issue of Gramophone. To find out more about subscribing, please visit: gramophone.co.uk/subscribe