Contemporary composer: Sally Beamish
Kate Molleson
Sunday, March 19, 2017
Kate Molleson looks at the music of an abundantly gifted creative spirit with a passion for folk music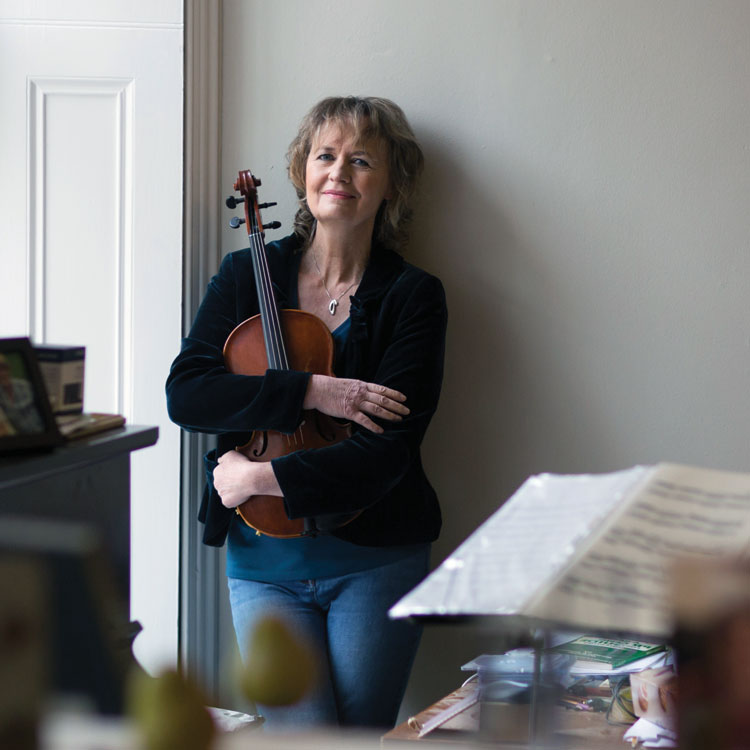 In a way, music was Sally Beamish's first language. Her mother, a violinist, taught her to read and write notes at the age of four – before she could play an instrument, before she could even read or write words. She would draw little flowers or faces on the manuscript and her mum would interpret how the graphic notation might sound. 'I always wanted to make my own stuff,' she says. 'I've made my own clothes, written stories, painted…' When she started learning piano aged five, she constructed herself a little exercise book.
Today Beamish is one of the UK's busiest and most warmly respected composers, with commissions coming in thick and fast for scores ranging from large-scale ballet and oratorios to chamber, theatre and solo works. At 60 she already has a catalogue of more than 200 pieces and that number is rising fast: this year she has been writing three piano concertos, among several other projects. For many listeners, the great appeal of Beamish's music is the space it finds between softness and steel – her knack of blending folk-flecked lyricism, emotional candour, a sense of the natural world and a propulsive way with rhythm plus real economy, directness, luminous orchestrations and rigour of craft. She's the kind of composer who seems to know exactly what she wants a piece to say and finds the most compassionate and least fussy way of saying it.
She also has her ears wide open to influences from everywhere. 'I suppose I'm a bit of a chameleon,' she once told me, 'but hopefully there's something in all my pieces that is somehow, well, me.' Exactly what that 'something' or that 'me' was she couldn't say ('it's like my accent,' she added, 'which all my English friends tell me sounds Scottish now but I can't hear it!'). To my mind, a strong part of Beamish's musical identity is paradoxically how much space she leaves for performers to contribute their own expressive voices – presumably that's one reason why she keeps coming back to concerto form. 'I get a thrill from working with other creative minds,' she agreed, 'especially minds from a different background than my own.' Take a piece like Percussion Concerto No 2, Dance Variations (2011), which fizzes with the physicality and flux of Colin Currie's performance style, or her saxophone sonata Albatross (2012), written for Branford Marsalis and jutting and strutting with his particular brand of charisma.
And presumably the way she values her performers also has something to do with the fact that Beamish spent the first part of her career as a performer herself. She was born in London in 1956 and trained as a viola player at the Royal Northern College of Music in Manchester, then eked out a living in London orchestras and chamber groups. But she always wanted to compose, and it was the arrival of her first baby that prompted her then-husband, the Scottish cellist Robert Irvine, to suggest escaping London and raising the family in Scotland. Beamish was looking for a way to quit playing and become a composer 'for real', and the move north allowed her to make a clean start.
It also happened that around the same time her precious Gabrielli viola was stolen from her London home – 'the blackest moment' of her life as a musician, she has described it, but she 'decided to turn it into a positive thing'. So in 1990 the family moved to a village just outside Glasgow and Beamish launched herself into composing full-time. It didn't take long for the music world to sit up and take notice, helped in no small part by the support of Orkney-based Sir Peter Maxwell Davies, who became an important friend and mentor.
Another important connection Beamish made not long after moving north was Scottish folk music. She bought a fiddle in a junk shop and started joining in at ceilidhs in the local village hall, and soon the tunes and idioms began appearing in her compositions. Hers is the best kind of appropriation: it never sounds forced, and the integration goes much deeper than a snatch of song here or a dotted rhythm there. At times Beamish has been almost overly reverential: when I first reviewed Seavaigers (2012), her double concerto for harpist Catriona Mckay and fiddler Chris Stout, I admired much about the piece – the quixotic energy, the mercurial, storm-tossed colours – but I wondered whether Beamish had taken up too much of the trademark Stout/McKay sound (fierce muscularity and spare, sweet lyricism) and relinquished her own. 'Maybe she was reluctant to impose "classical" confines,' I wrote.
Later I spoke to McKay and Stout about the piece and they disagreed with my assessment. 'We had to have our sound in it,' Stout said. 'But that's what so incredible about Sally. I mean, how many composers could you find who would be so open to giving up that control?' He went on: 'If you're going to write a piece that is about folk music then you have to take on the philosophy of folk music.' Yet he and McKay both felt that Seavaigers is very much Beamish's music. 'For hundreds of years classical composers pillaged folk music and didn't credit their sources,' Stout added. 'It's a good place that we've got to now with composers as sensitive as Sally, where both forms of music can sit respectfully side by side.'
That sensitivity to context and occasion is a recurring feature of Beamish's work, and it's notable how many institutions turn to her for commemorative music. A 25-minute piece for the Scottish Chamber Orchestra to mark the 500th anniversary of the Battle of Flodden; Equal Voices for the London Symphony Orchestra, the Royal Scottish National Orchestra and their choruses with text by Sir Andrew Motion to commemorate the centenary of the start of the First World War; a piece for the 600th anniversary of St Andrews University; two works for this year's Shakespeare 400 celebrations – namely a full-length ballet of The Tempest for Birmingham Royal Ballet and Houston Ballet with choreographer David Bintley, and a choral piece called A Shakespeare Masque with words by Carol Ann Duffy for Ex Cathedra. Her ability to clinch the emotional nub of an occasion and to provide listeners with a tangible entry point and a lingering depth makes her very much a commissioner's composer as well as a performer's composer.
And in recent years Beamish has begun reclaiming her own voice as a performer. She has acquired a new viola – made by her daughter, an apprentice luthier, and modelled after that stolen Gabrielli instrument. She has started playing piano again, including in public performances of her own music, and although she has rarely been one for playing her own music on the viola ('I imagined the ideal viola player playing it, not me!'), she has been performing her Second String Quartet, Opus California (1999), and a new piece called Glanz in memory of Maxwell Davies. She admits to being 'still astonished to feel the instrument in my arms again' but feels that, at 60, she has somehow come full circle.
Recommended recordings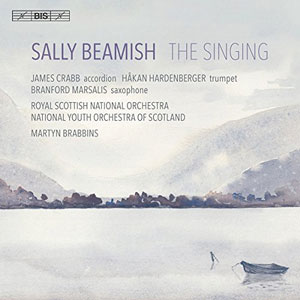 The Singing
Sols; NYOS; RSNO / Brabbins
BIS (12/15)
James Crabb playing the Accordion Concerto, Branford Marsalis playing Under the Wing of the Rock and Håkan Hardenberger playing the Trumpet Concerto.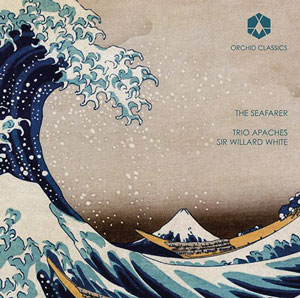 The Seafarer
Willard White; Trio Apaches
Orchid Classics (12/14)
Willard White reads the Ninth-century Anglo-Saxon poem in Beamish's The Seafarer, plus a new trio arrangement of Debussy's La mer commissioned by Trio Apaches.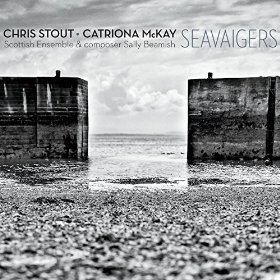 Seavaigers
Chris Stout; Catriona McKay; Scottish Ensemble
McKay Stout Music
Chris Stout and Catriona Mckay perform Beamish's chamber concerto for harp and fiddle with the Scottish Ensemble.
This article originally appeared in the October 2016 issue of Gramophone. To find out more about subscribing, please visit: gramophone.co.uk/subscribe