Contemporary composers: Francis Pott
Gramophone
Wednesday, June 8, 2016
Linking contemporary and ancient music, and displaying Western traditions with an Eastern European ethnicity, Francis Pott is a composer in touch with his human side, writes Caroline Gill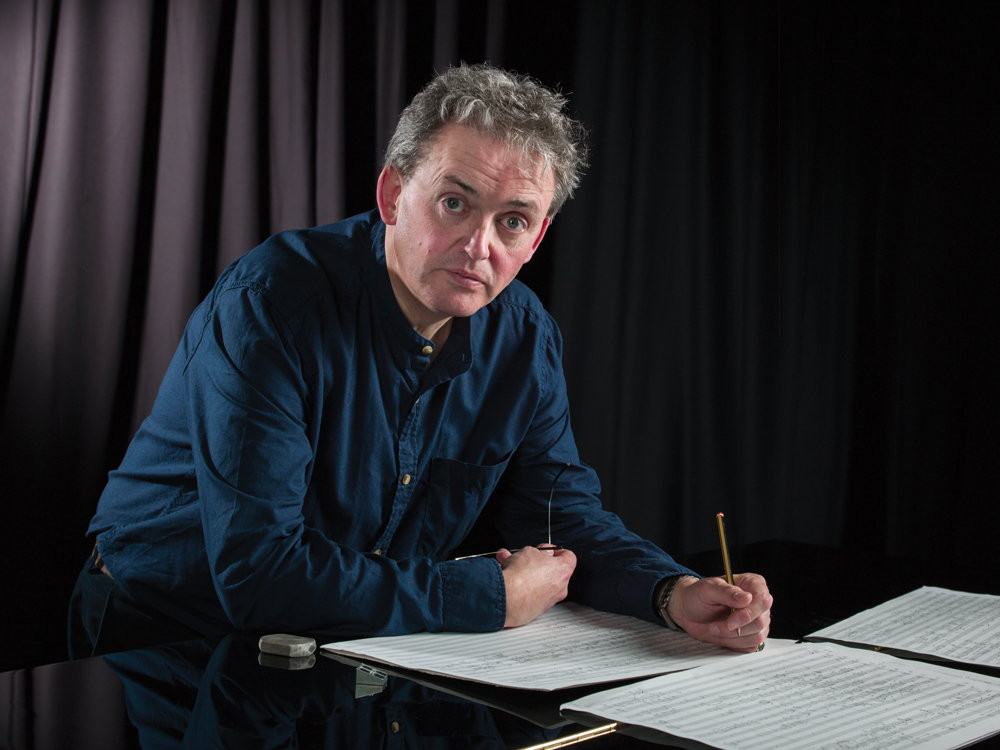 To describe Francis Pott's personality to help define his musical style feels both irrelevant and slightly intrusive. He is so gently modest and humorous that, when these qualities combine with a courteous intellectual rigour and sharp intelligence, it is no surprise that his music fuses accessibility with a challenging element that invites repeated listening. It engages the ear with all the humanity of its deceptively traditional harmony and melody, but retains the listener's attention with its skill and logic: nothing is flashy, everything is carefully considered and, as the organist Jeremy Filsell puts it, those in the know will travel all over the country to hear his work.
The roots of Pott's musical training lie in his experience as a chorister at New College, Oxford, under David Lumsden in the 1960s. Pott and Lumsden are now neighbours in Winchester and, given Pott's alertness to the importance of musical influences – wherever they may come from – it is no surprise that Pott is still in touch with many of the musicians who shaped his musical development. Raymond Humphrey, his music teacher at Winchester College, and Hugh Wood, his composition supervisor at Cambridge, have continued to loom large in Pott's life, despite the spreading of his own compositional wings since leaving their tutelage. The one musician who no longer plays an active part is his fellow chorister Dickon Peschek, whose untimely death is behind the dedication of Pott's choral music collection for Signum, 'Meditations and Remembrances', and whose own ability to compose with confidence and innate joy profoundly affected Pott while still a boy. It is the choral tradition that has been particularly vital in Pott's development as a composer, and it still guides his work today. This is not simply because so much of his work is choral but because his music displays a fundamental intellectual apprehension that music written 400 years ago (say, the hymnody of William Byrd) and highly abstract music written within the last six months are essentially the same in their validity as original art.
That is not to say that Pott will suffer compositional fools gladly; he has, in the past, been vocal about what he calls the 'McDonald's-isation' of (mainly choral) music: 'fast' music that he suggests takes about the same amount of time to listen to as it does to compose. His Christmas piece Balulalow, written in 2009 for the Choir of Christ Church, Dublin, has become well known to the point of entering the standard Christmas repertoire for professional, cathedral and amateur choirs alike, despite its steadfast refusal to conform to sentimental Christmas musical stereotypes. Moreover, this short piece represents Pott's compositional style in microcosm: a minutely wrought harmonic structure combined with an ingenious use of compositional techniques (in this case, free variation) to construct a piece that stands up to rigorous technical scrutiny, while retaining a strong appeal to the human side of any listener thanks to the warm tonality of its melodies and their harmonisations.
Therein lies the 'human logic' that is at the heart of Pott's music, and which is one of its greatest recommendations: that it is able to stand up purely aesthetically, despite being grounded in great skill and academic insight. Further substance is given to it, too, by its strong moral perspective: Pott does not define himself as religious, despite his long-term involvement with Church music, but he is more concerned with man's inhumanity to man. His unusual choice (and use) of text in his choral music is the most immediate evidence of his pursuit of a more humanitarian goal than writing purely devotional music. To that end, his oratorio The Cloud of Unknowing (2006), written to commemorate the 25th anniversary of the Vasari Singers, was premiered in London very close to the site of the terrorist bomb that exploded on 7/7. Although the piece was written to bear some resemblance to an Anglican act of worship, it was the first time Pott stepped out of anything specifically Christian in his choral music, drawing on texts by William Blake, Wilfred Owen and René Arcos (the French First Word War poet), as well as the 23rd Psalm. Similarly, although in a more specifically musical context, the anthem My Song Is Love Unknown (2002) disrupts certain words from their original context in order to illustrate a perennially human conflict rather than to create a plain reflection of an Anglican evensong.
The large scale of The Cloud of Unknowing suggested Pott's intention to move towards heftier orchestral – and instrumental – music. In the piece, he works from the outside in, creating a structure that will take the weight of 90 minutes of music before working on the notes themselves. (Pott's current commissions include a large-scale choral work that will involve the Philharmonia Orchestra in 2017.) The Viola Sonata (2014) displays similar symphonic ambitions in its cyclical form: Pott presents the final movement as a synthesis of the first two. It's the most recent example of his attraction to the logic of structure, which both informs the compositional process and offers incidental detail and interest along the way.
Nielsen and Medtner are among the mainstream composers whose shadows are cast over his thought processes (although their reflections are lost completely in the strong individual identity of Pott's own music); his music also displays a quiet enthusiasm for the less well-known work of Wilhelm Stenhammar and the American Paul Schoenfield, whose klezmer music can also feature Bartók, Bach and Mozart in walk-on parts. Vaughan Williams can be detected, too, but more in the sense that both he and Pott are able to evoke the 16th century through their use of proper 'triadic' harmony (that is to say, harmony built on chords of music that have not been tampered with in any way).
Just as it is natural to suggest that the music of Vaughan Williams rejuvenated English music through the idiomatic assimilation of early English music, it is fair to suggest that Pott has done something similar. It is, though, impossible to describe Pott's music as at all derivative, and any listener presented with his work 'blind' might be forgiven for mistaking his nationality for Balkan; his music doesn't display any of the features of English folksong or Tudor hymnody that have been such driving forces behind his instinct to become a composer. The harmonic personality of the Cello Sonata, for instance (written in 1997, and then extensively revised in 2001), is often built on a wayward relationship between the bass and upper parts, the bottom line not always having anything beyond a long-term gravitational relationship with the harmony above it, which, perhaps unexpectedly, gives off more than a whiff of Eastern Europe.
So, to describe Pott's own character in describing his music is, perhaps, relevant after all. The friendly eloquence and wide-ranging references that are so conducive to rewarding conversation also add an almost confidential elegance to his music. It leaves the listener thinking that something uniquely personal is being directed at them, while at the same time knowing others feel the same. There is a commonly perceived image of the modern composer as being self-absorbed, leading to music that's impenetrable by anyone but themselves. The attractiveness of Pott's complex but warm, human music, though, is testament to his willingness to draw on the lessons of Byrd, Schoenfield and Stenhammar as much as the example of Dickon Peschek.
Francis Pott on disc
The Cloud of Unknowing
Vasari Singers / Jeremy Backhouse (Signum)
Commissioned for the London Festival of Contemporary Church Music, this is a fundamentally tonal, richly harmonic, chromatic work whose great scale and length does nothing to undermine the power of the text.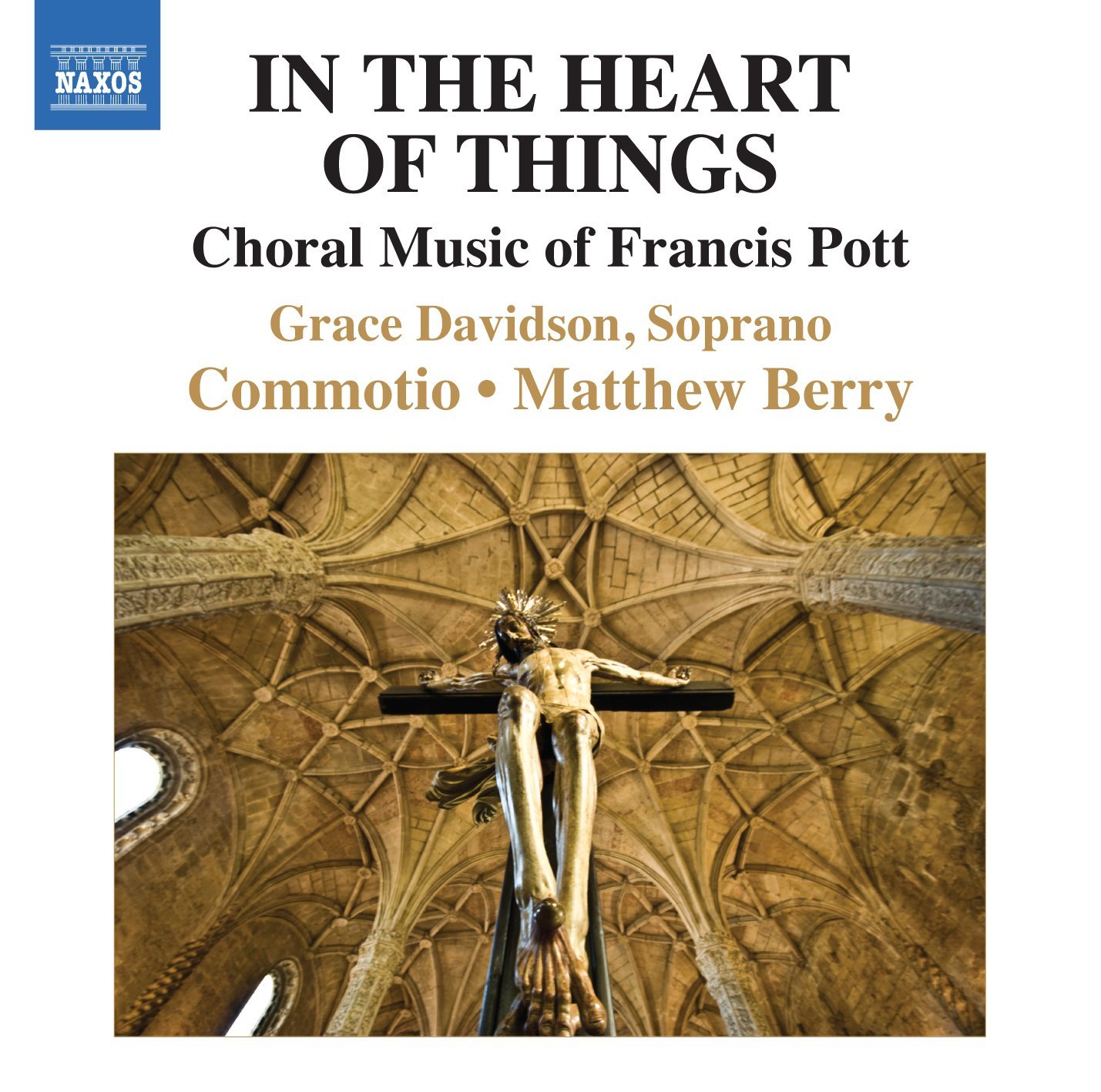 Balulalow
Commotio / Matthew Berry
(Naxos)
A small-scale, a cappella Christmas piece for soprano solo and four-part divided choir. It's a hidden gem of Pott's music, with a gentle beginning broadening out into a soaring soprano solo that sits over a clever set of variations on that opening material.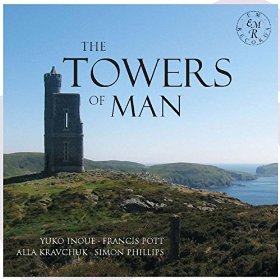 The Towers of Man: Sonata for Viola and Piano. Einzige Tage
Yuko Inoue va Francis Pott pf Alla Kravchuk sop Simon Phillips pf
(EM Records)
This piece was inspired by a series of folly towers dotted around the Isle of Man, and one in particular that was built as a memorial to a family killed by a 17th-century smallpox epidemic.
This article originally appeared in the December 2015 issue of Gramophone