Critics' Choice 2019: our writers name their favourite classical albums of the year
Friday, December 20, 2019
Our critics each choose a favourite recording from the past 12 months. If you're after the perfect gift guide for Christmas, look no further!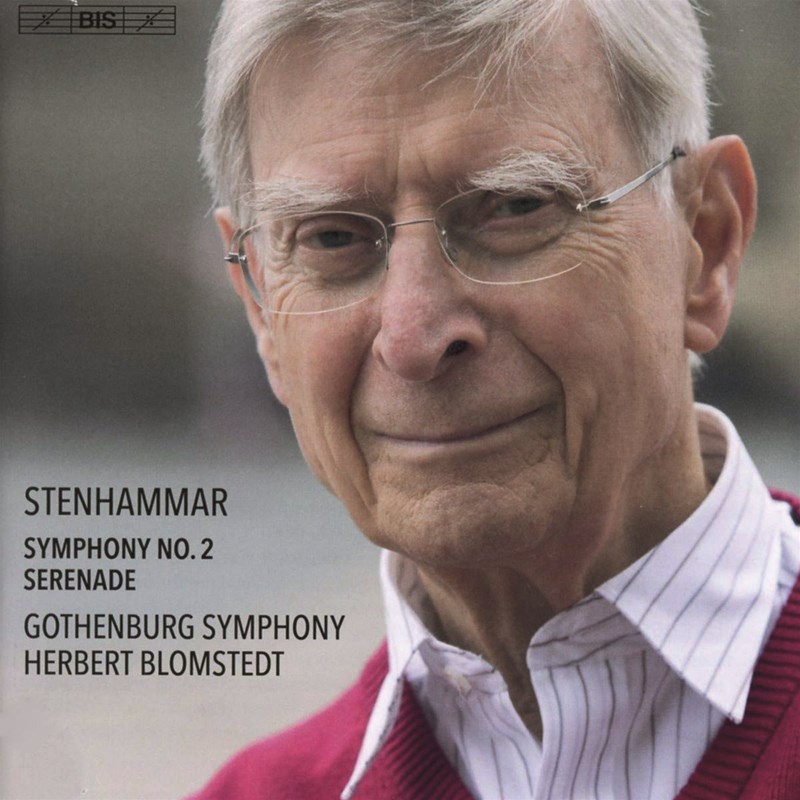 Stenhammar Serenade, Op 31. Symphony No 2
Gothenburg SO / Herbert Blomstedt
BIS BIS2424 (2/19)
Gloriously unforced, wise and humane music-making. To the wholly captivating Serenade Herbert Blomstedt and his exemplary Gothenburg orchestra impart a delectable grace, disarming sense of wonder, songful glow and beaming affection, while the performance of the magnificent Second Symphony evinces both architectural splendour and majestic control. An altogether special release.
Andrew Achenbach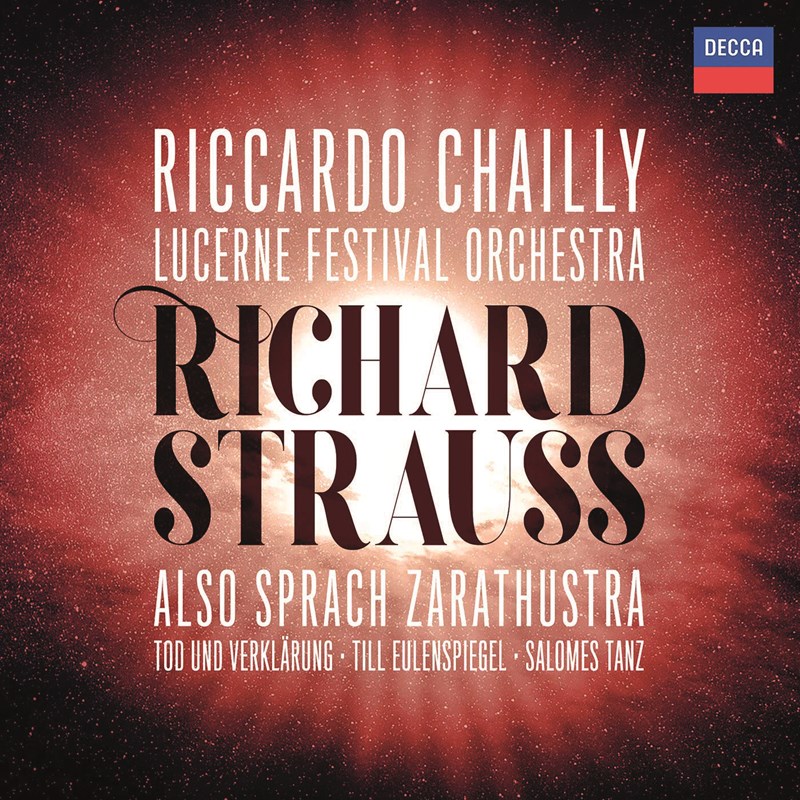 R Strauss Also sprach Zarathustra. Tod und Verklärung. Till Eulenspiegel, etc
Lucerne Fest Orch / Riccardo Chailly
Decca 483 3080 (11/19)
The Strauss who once declared an ambition to be the Offenbach of the 20th century would be proud of these performances. With his newly shaped Lucerne ensemble, Chailly achieves a remarkable degree of lyrical flexibility and reflection, wholly free of the bombast especially associated with this repertoire on record. An essential, but never less than compelling, palate-cleanser.
Mike Ashman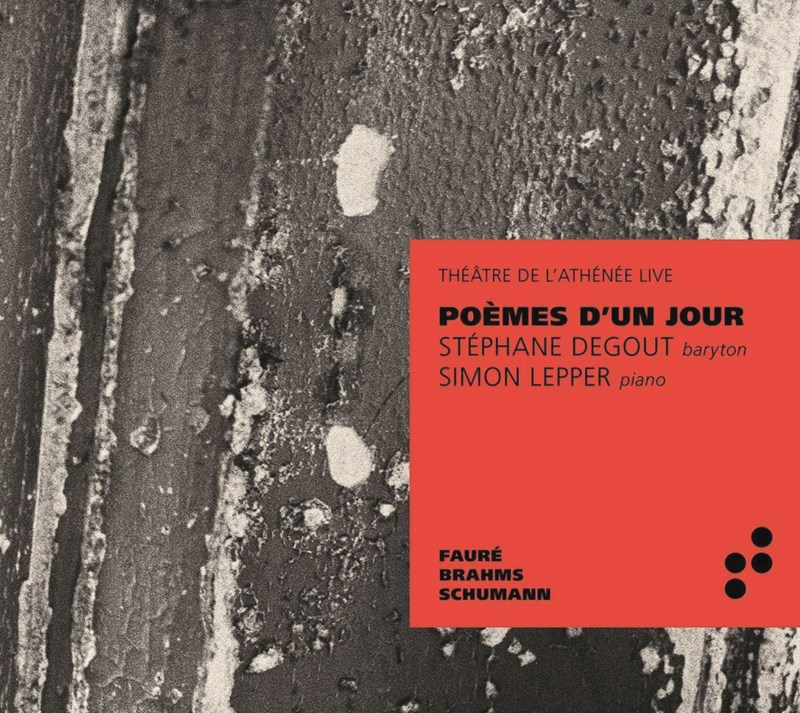 'Poèmes d'un jour'
Stéphane Degout bar Simon Lepper pf
B Records LBM017 (5/19)
French baritone Stéphane Degout makes his first foray into Lieder in this powerhouse recital with Simon Lepper, recorded live, in a single take, in Paris in December 2017. He sings Brahms like one born to it, and his performance of Schumann's Op 35 Kerner Lieder is the most gripping that I know.
Tim Ashley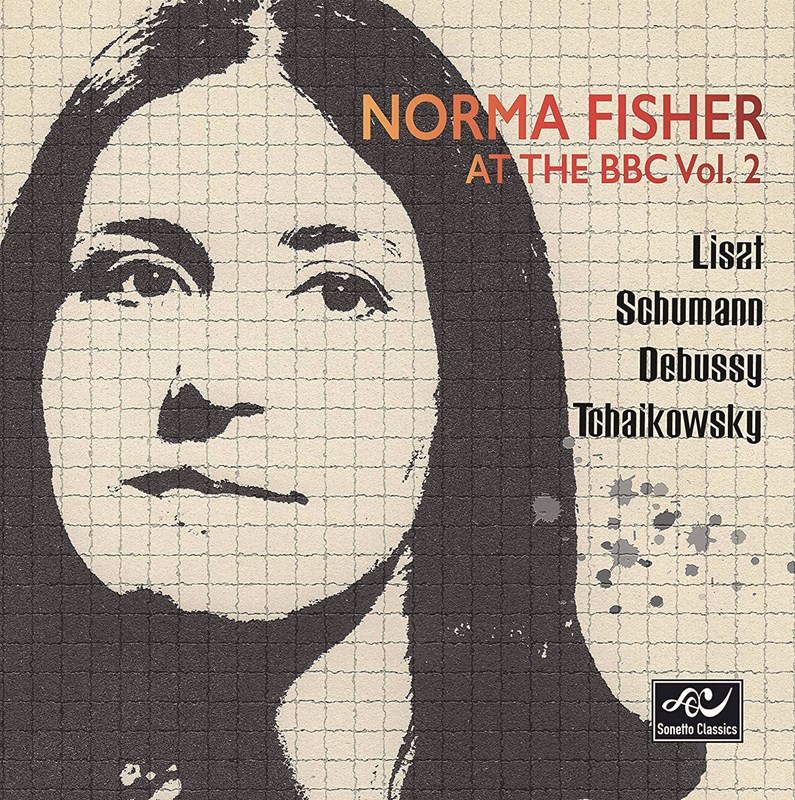 Norma Fisher, Vol 2
Sonetto Classics SONCLA004 (11/19)
It might seem unimaginative for me to nominate Norma Fisher for the second year running. But as soon as I think of any of the other excellent recordings I have reviewed this year, hers (Vol 2 in the series of remastered recordings for the BBC, and featuring music by Debussy, Liszt, Schumann, André Tchaikowsky and others) still stands out for depth of understanding, natural poetic eloquence and pianistic finesse.
Michelle Assay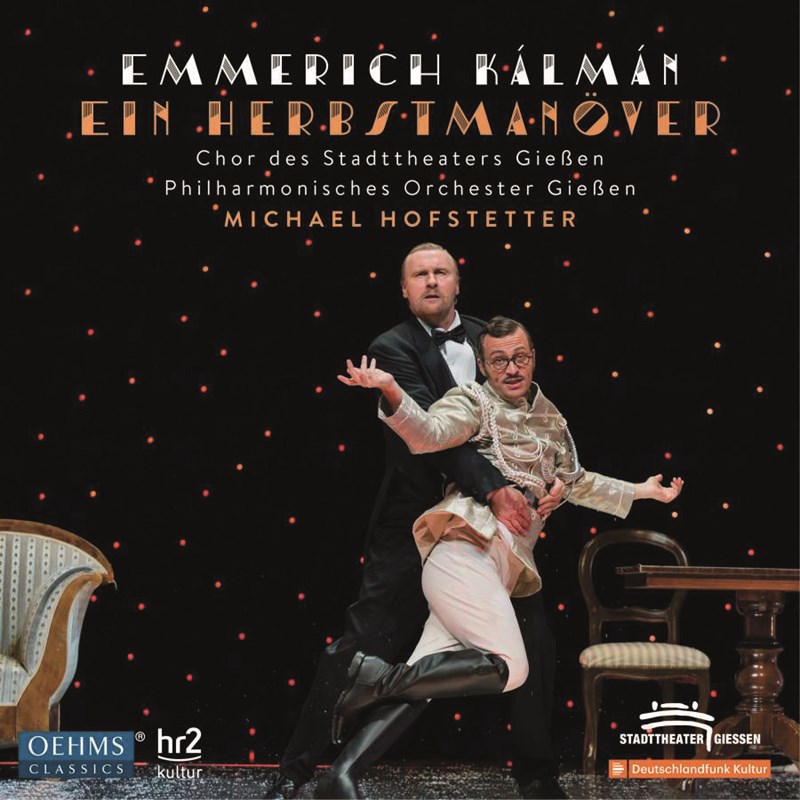 Kálmán Ein Herbstmanöver
Sols; Giessen PO / Michael Hofstetter
Oehms OC977 (7/19)
Operetta is like goulash: there's no definitive recipe, but you know when it tastes right. This spirited new recording of Kálmán's 1908 'military operetta' makes a few tweaks to the original, but it's lively, fresh, and has that authentic Viennese-Hungarian paprika tang. Huge fun, done with huge style: it's rarely been off my CD player.
Richard Bratby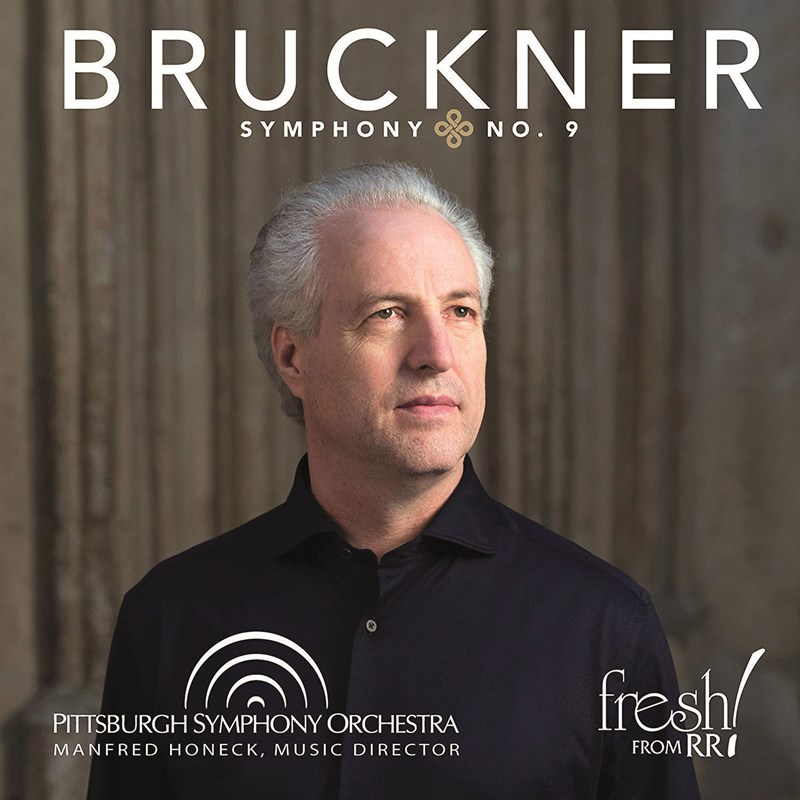 Bruckner Symphony No 9
Pittsburgh SO / Manfred Honeck
Reference Recordings FR733
The slow movement is the thing: broad in the manner of Furtwängler and Jochum, beautifully phrased, and captured in astonishingly vivid sound. As an ex-viola player with the Vienna Philharmonic, Honeck will have had this music in his blood for years; he grasps its rhetoric from the inside, scales its heights with confidence and understands its nobility.
Rob Cowan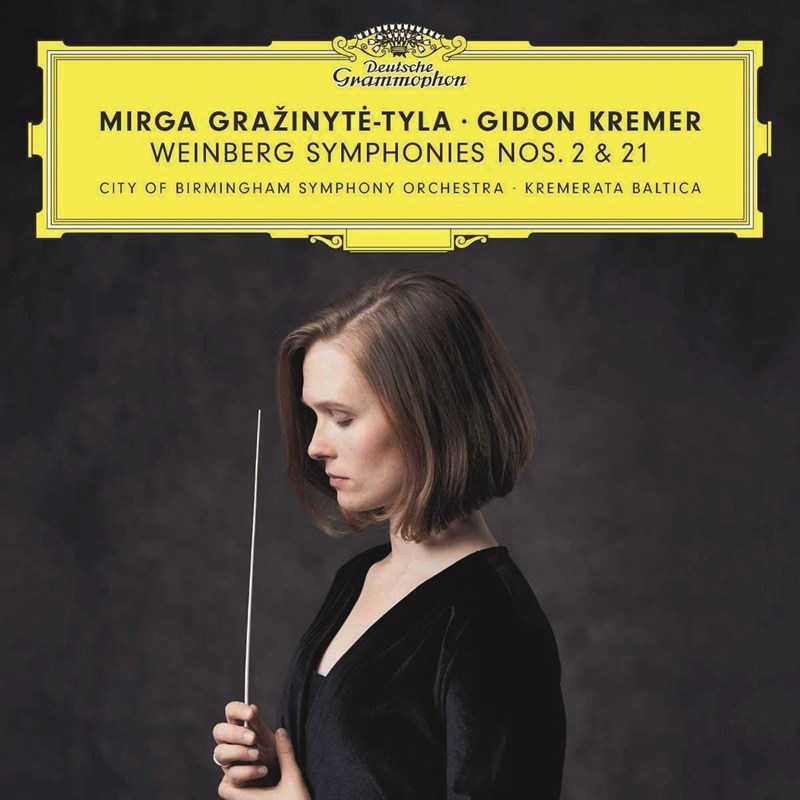 Weinberg Symphonies Nos 2 and 21
CBSO; Kremerata Baltica / Mirga Gražinytė-Tyla
DG 483 6566 (6/19)
On paper, as I first got to know it, Mieczysław Weinberg's Symphony No 21 was gravely impressive. In the hands of the CBSO, Kremerata Baltica and Mirga Gražinytė-Tyla it is a revelation. The composer, who only lived to see the earliest shoots of his rediscovery in the West, would have been dumbstruck.
David Fanning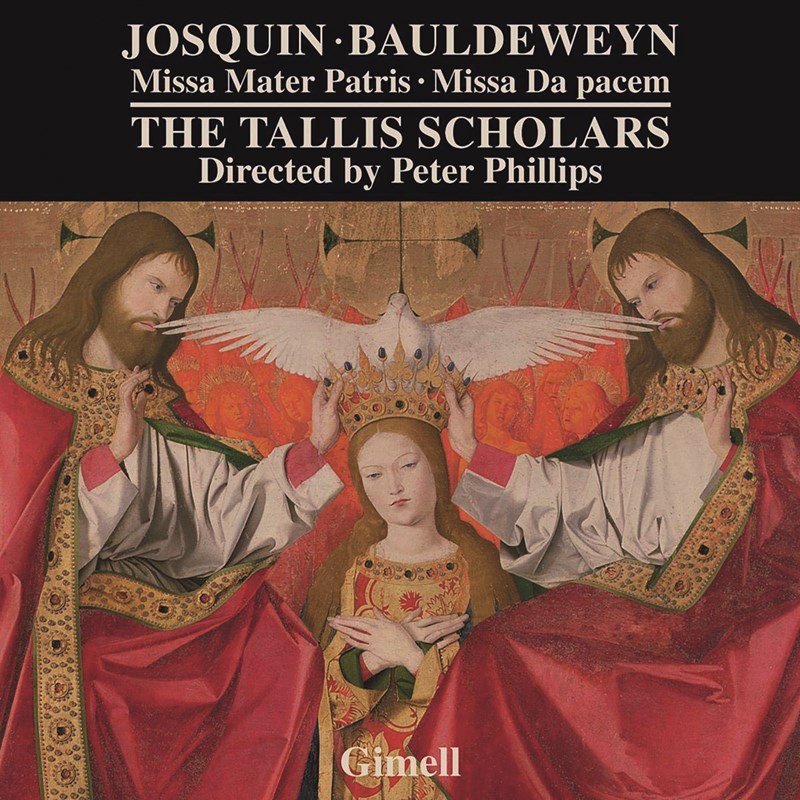 Josquin Missa Mater Patris Bauldeweyn Missa Da pacem
The Tallis Scholars / Peter Phillips
Gimell CDGIM052 (11/19)
The clear, bright sound of The Tallis Scholars is always a superb match for Josquin's complex textures and their control of two-part textures is outstanding. In this later work the ensemble infuse their trademark brilliance with warmer tones that bind Josquin's music in new ways. A superb addition to their ongoing Josquin cycle.
Edward Breen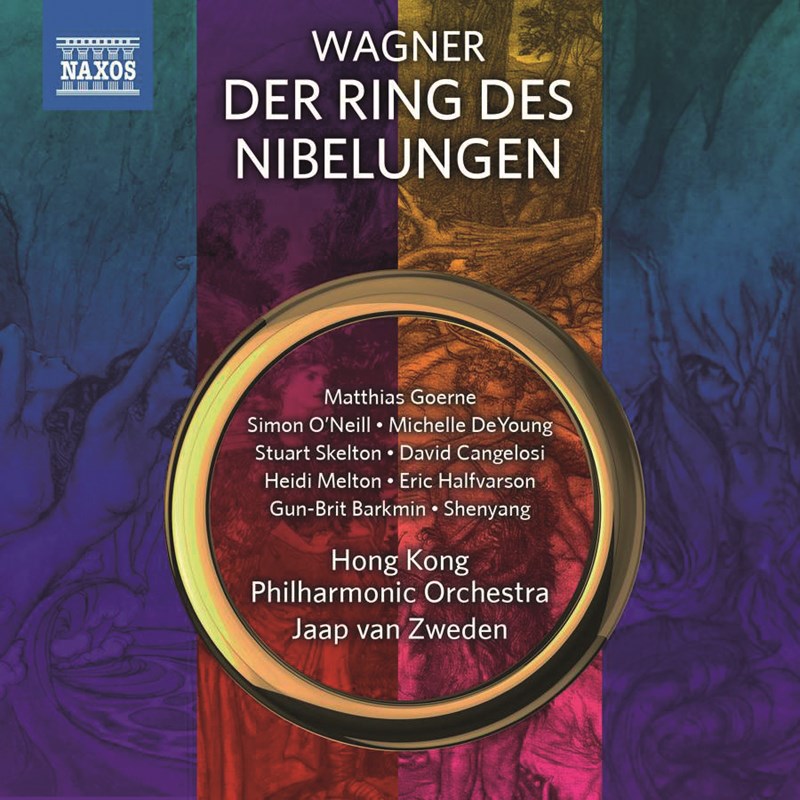 Wagner Der Ring des Nibelungen
Sols; Hong Kong PO / Jaap van Zweden
Naxos 8 501403 (7/19)
Jaap van Zweden and the Hong Kong PO fuse Solti's energy, Karajan's chamber aesthetic, Böhm's impetuosity, Goodall's detailed gravitas and Keilberth's vivid scene-building to forge a freshly minted, standard-setting and sonically beguiling Ring cycle. Furthermore, Matthias Goerne's Wotan is the best since James Morris and Hans Hotter.
Jed Distler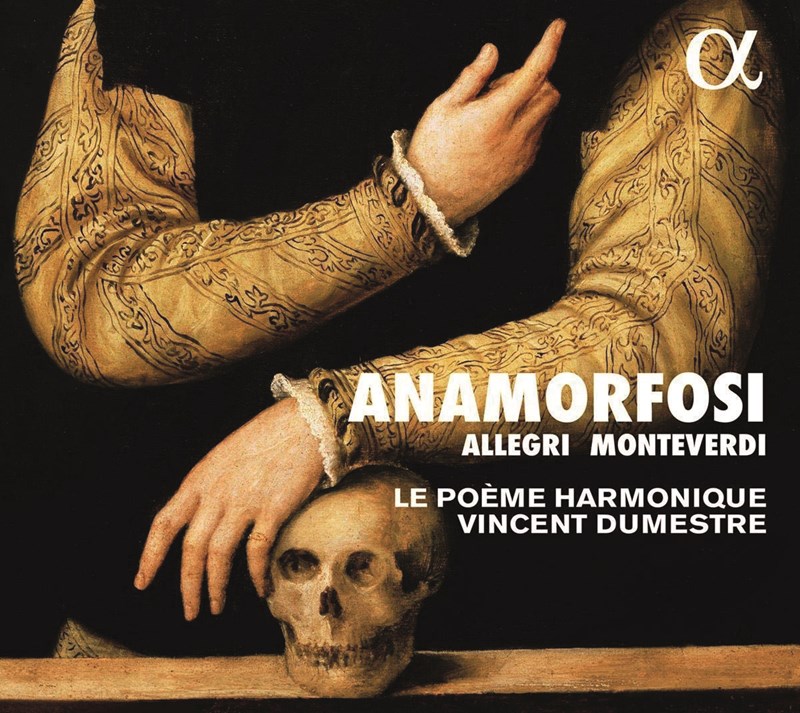 'Anamorfosi'
Le Poème Harmonique / Vincent Dumestre
Alpha ALPHA438 (A/19)
Think you never need to hear another recording of Allegri's Miserere? Think again. The exhilarating sense of irreverence and play – both in programming and performance – is just one of many reasons to fall for this recording. Colliding sacred and secular to giddying effect, painting traditionally soft Renaissance pastels in bold modern shades, Dumestre and his crack team of musicians make you see and hear afresh.
Alexandra Coghlan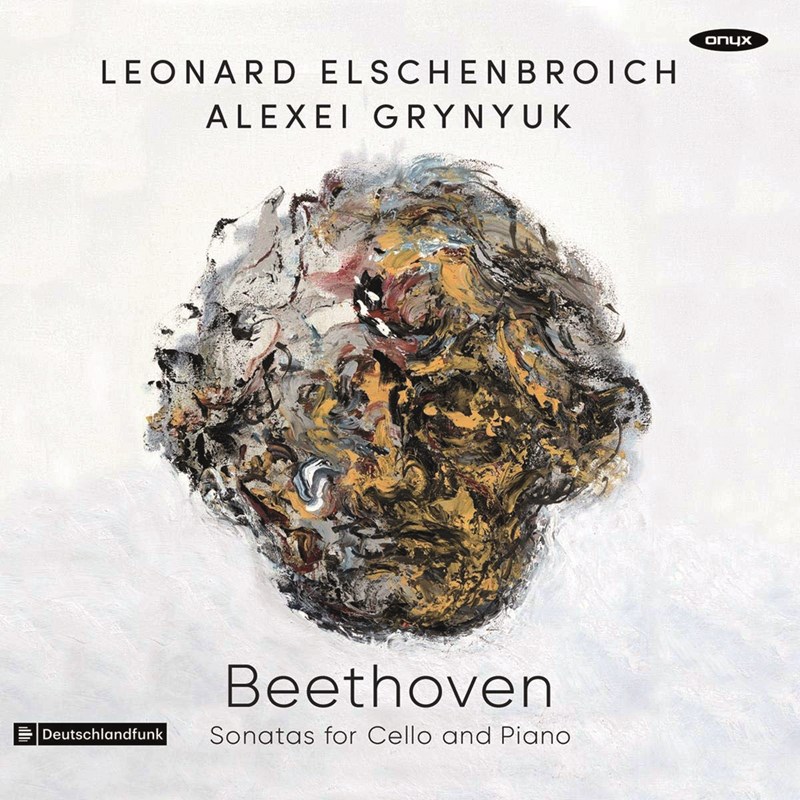 Beethoven Cello Sonatas
Leonard Elschenbroich vc Alexei Grynyuk pf
Onyx ONYX4196 (6/19)
A thrilling rediscovery for me of Beethoven's cello sonatas. Elschenbroich and Grynyuk give shape, direction and meaning to every phrase, while remaining scrupulously attentive to each score's details. Their riveting performances had me marvelling afresh at what astonishingly inventive and subtly daring works these are.
Andrew Farach-Colton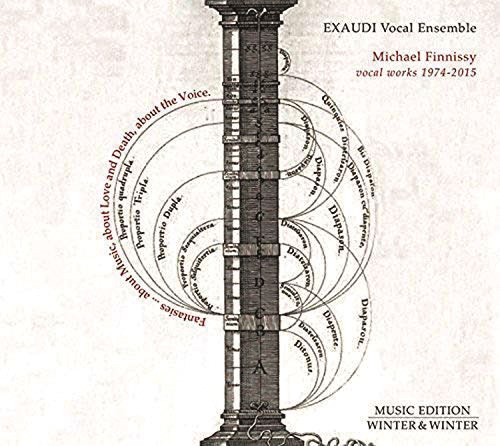 Finnissy Vocal Works 1974–2015
Exaudi Vocal Ensemble
Winter & Winter 910 246-2 (1/19)
Exaudi's new recording of Finnissy's choral music ranges from the early Tom Fool's Wooing to a recent cycle inspired by late Gesualdo, which Exaudi have since followed up with a superb survey of those very madrigals. When I reviewed it early in the year I thought it would take some beating, and so it has proved.
Fabrice Fitch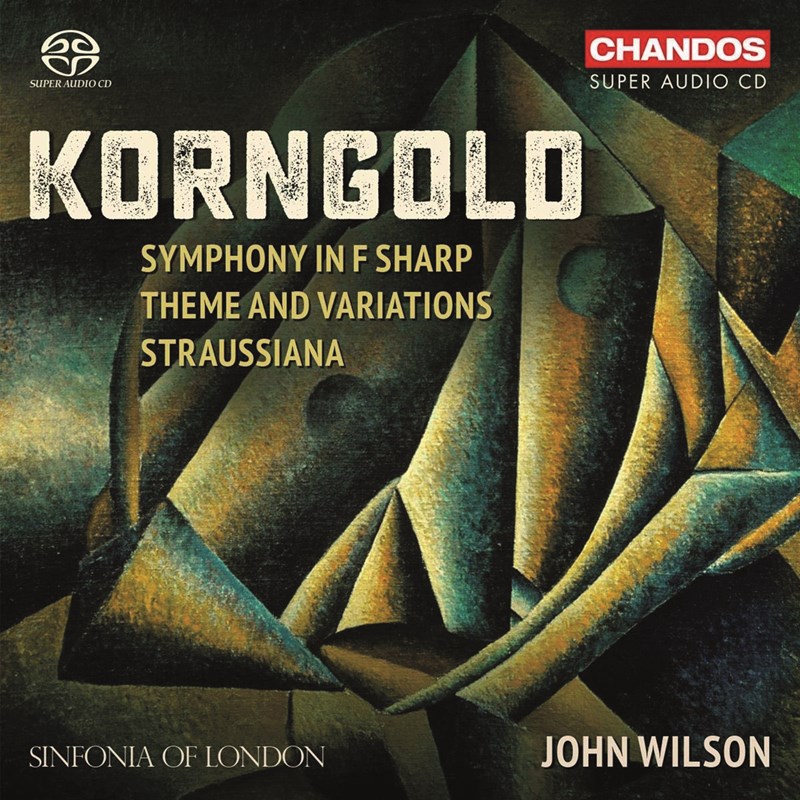 Korngold Symphony in F sharp, etc
Sinfonia of London / John Wilson
Chandos CHSA5220 (10/19)
This classiest of Korngold anthologies demands pride of place. The identity of individual players is not divulged, save that of leader Andrew Haveron, but John Wilson's reimagined Sinfonia of London emerges as a session orchestra to surpass even Charles Gerhardt's legendary National Philharmonic. The Symphony in F sharp is gloriously retooled. Might the Symphonic Serenade be next?
David Gutman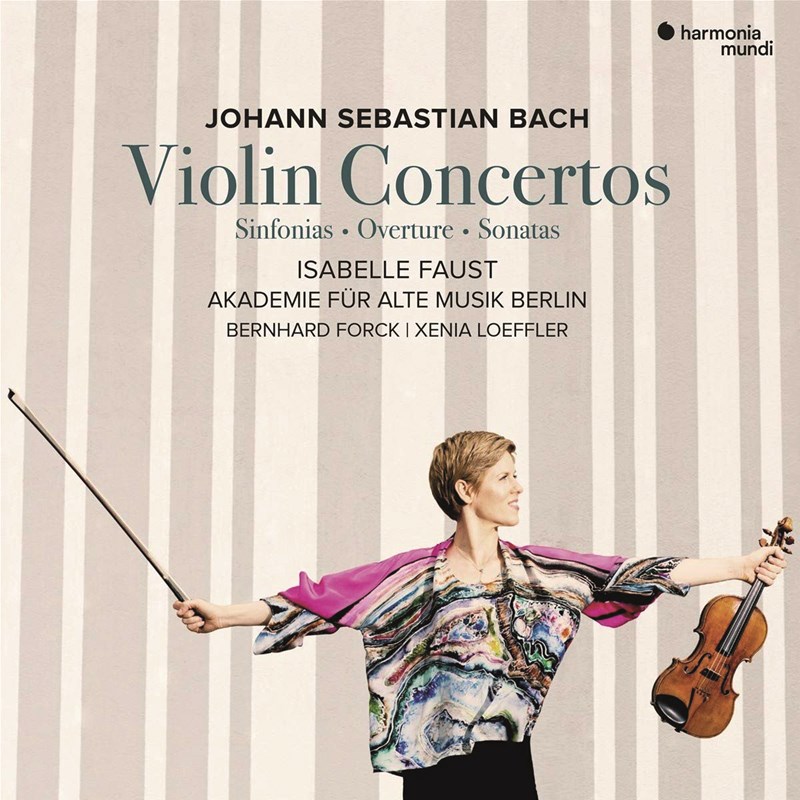 Bach Violin Concertos, etc
Akademie für Alte Musik Berlin / Isabelle Faust vn
Harmonia Mundi HMM90 2335/6 (4/19)
I found Isabelle Faust's two-disc set with the Akademie für Alte Musik of the Bach violin concertos, plus reconstructions of others and some delightful violiniana from the cantatas, an uplifting encounter with music familiar and unfamiliar. Top-class musicianship, real joy in the music – I'm sure I could feel old Bach smiling on.
Lindsay Kemp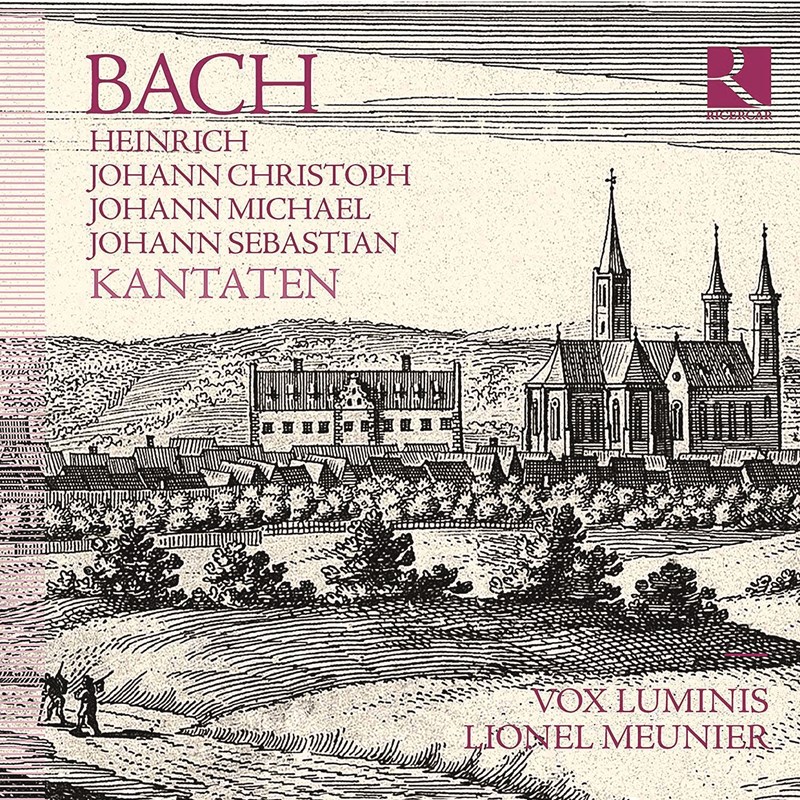 Bach family Cantatas
Vox Luminis / Lionel Meunier
Ricercar RIC401 (8/19)
Is there a modern 'early-music' ensemble with quite so many rapt, ravishing and rhetorically convincing recordings of late? Vox Luminis's open-hearted enquiry into four top Bachs – great uncle, two old cousins and their pupil, JSB – brings resonating meaning to the young man's finest early masterpiece, Christ lag in Todesbanden. Ecstatic listening.
Jonathan Freeman-Attwood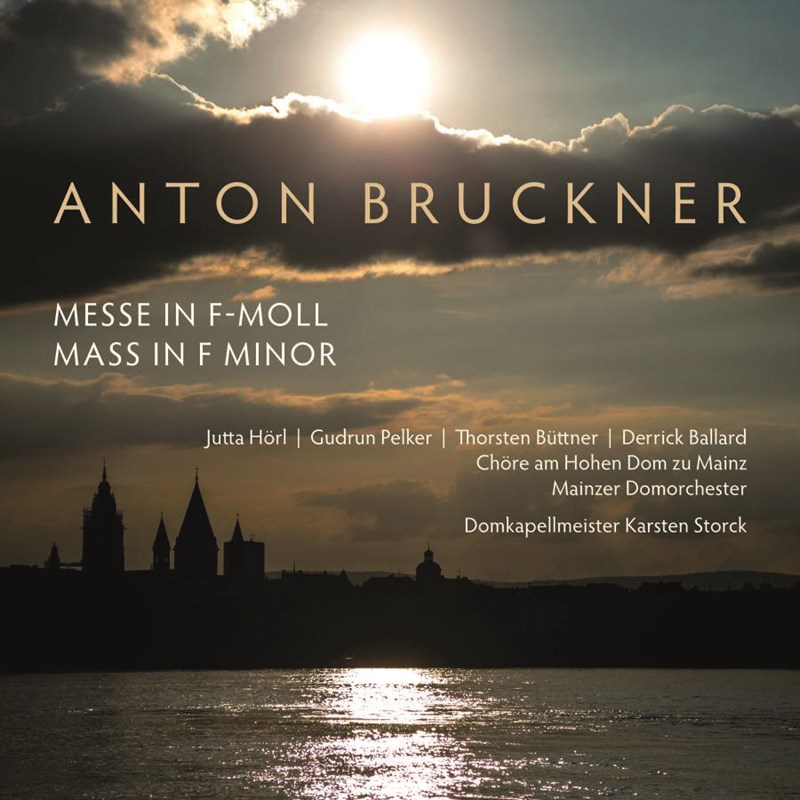 Bruckner Mass No 3
Sols; Choirs and Orchestra of Mainz Cathedral / Karsten Storck
Rondeau Production ROP6161 (2/19)
Nothing I've heard this year has impressed more than this account of Bruckner's F minor Mass. Karsten Storck communicates the sublimity and grandeur of the music with such conviction that I'm almost persuaded it's Bruckner's greatest achievement. It's a recording I've returned to with undiminished pleasure many times over.
Christian Hoskins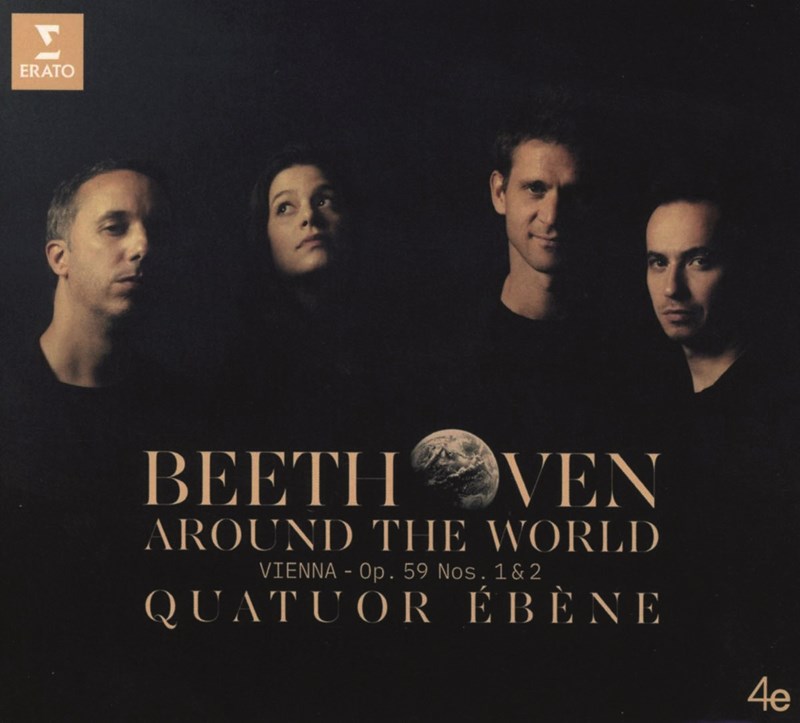 Beethoven String Quartets, Op 59 Nos 1 & 2
Ébène Qt
Erato 9029 53960-2 (11/19)
There's been an additional spark and sense of superglued unity to Quatuor Ébène's usual clean class and vim since the arrival of their newest member, the viola player Marie Chilemme. It's highly palpable on stage, and equally it's radiating from the lived-in performances on this first instalment of their live-recorded Beethoven string quartet cycle. Exciting times.
Charlotte Gardner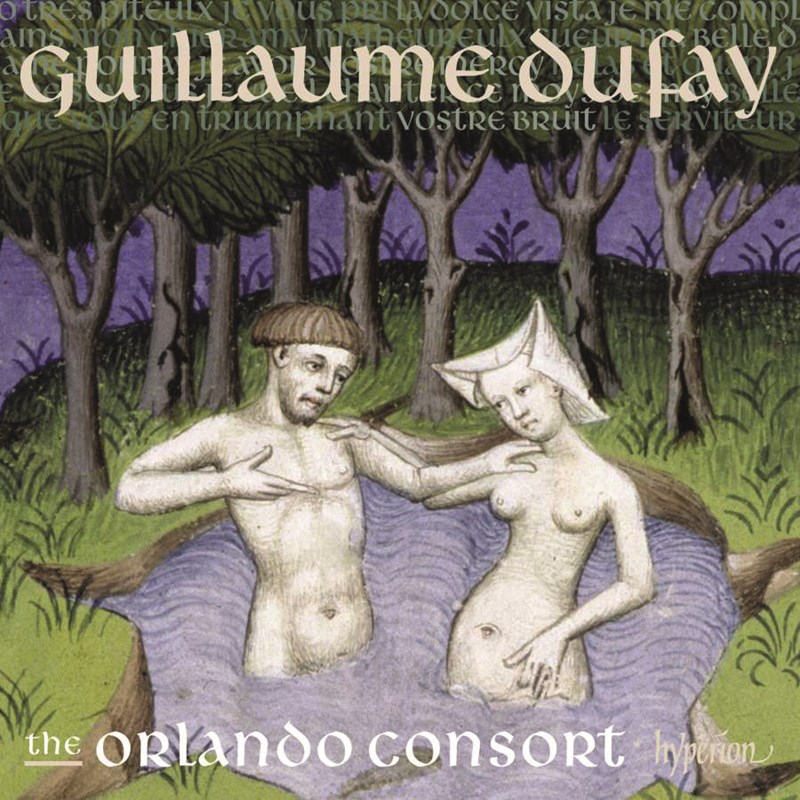 Dufay Lament for Constantinople
The Orlando Consort
Hyperion CDA68236 (5/19)
I'm going to beat the drum for an Awards runner-up this year, this magnificent selection of secular pieces by Dufay. It starts with a moving lament for the fall of Constantinople and ends with a drinking song. Four male voices, no instruments, offer 70 minutes of fascination and delight.
Richard Lawrence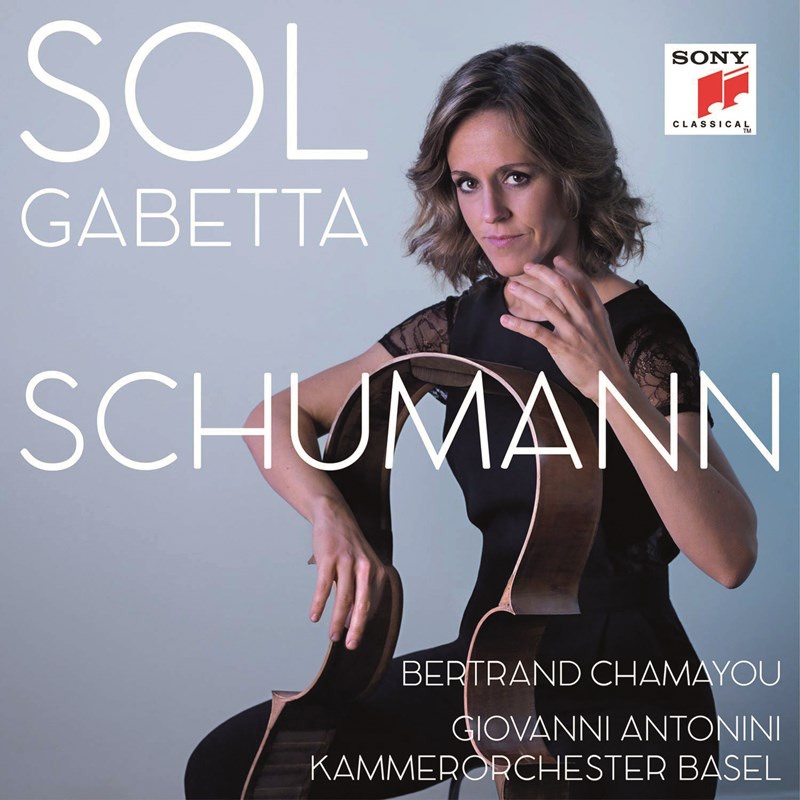 Schumann Cello Concerto, etc
Sol Gabetta vc Bertrand Chamayou fp
Basel CO / Giovanni Antonini
Sony Classical 88985 35227-2 (2/19)
Subtle beauties abound on this album. The most obvious lie in the way the works are ordered – Schumann working his way up towards his Cello Concerto through degrees of emotional exploration and instability. The playing is the very opposite of grand. The instruments, particularly Gabetta's cellos and Chamayou's fortepiano, sound with a savoury tenderness.
Andrew Mellor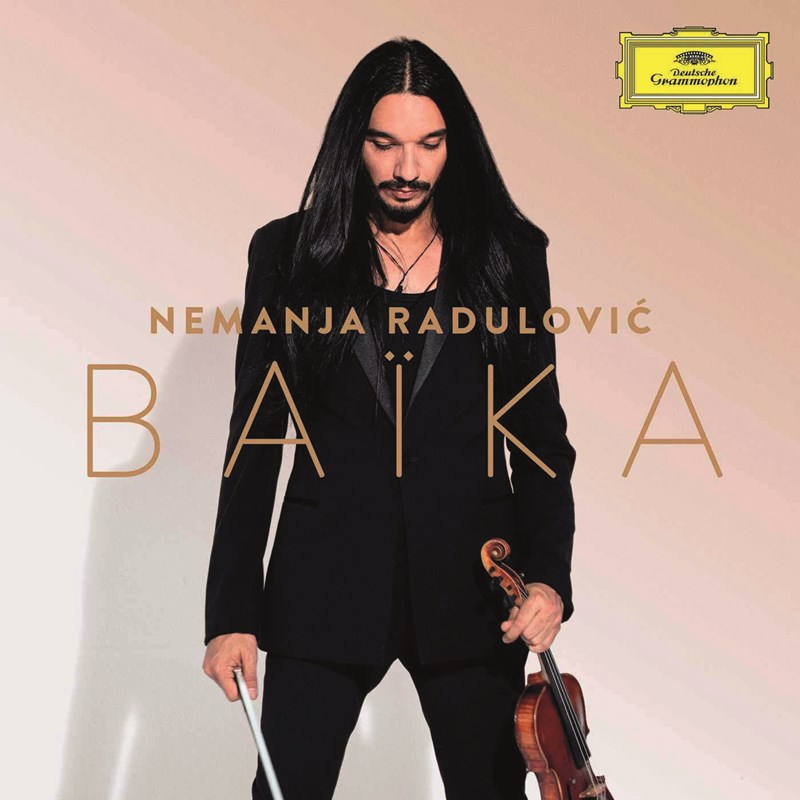 'Baïka'
Nemanja Radulović vn Borusan Istanbul PO / Sascha Goetzel
DG 479 7545GH (3/19)
Unfashionable it may be, but I've a soft spot for Aram Khachaturian's Violin Concerto, which received a terrific recording on Nemanja Radulović's album 'Baïka'. He is a charismatic performer – leathers and knee-high boots – but it's not all flashy double-stopping; Radulović finds real poetry in the concerto's more reflective moments.
Mark Pullinger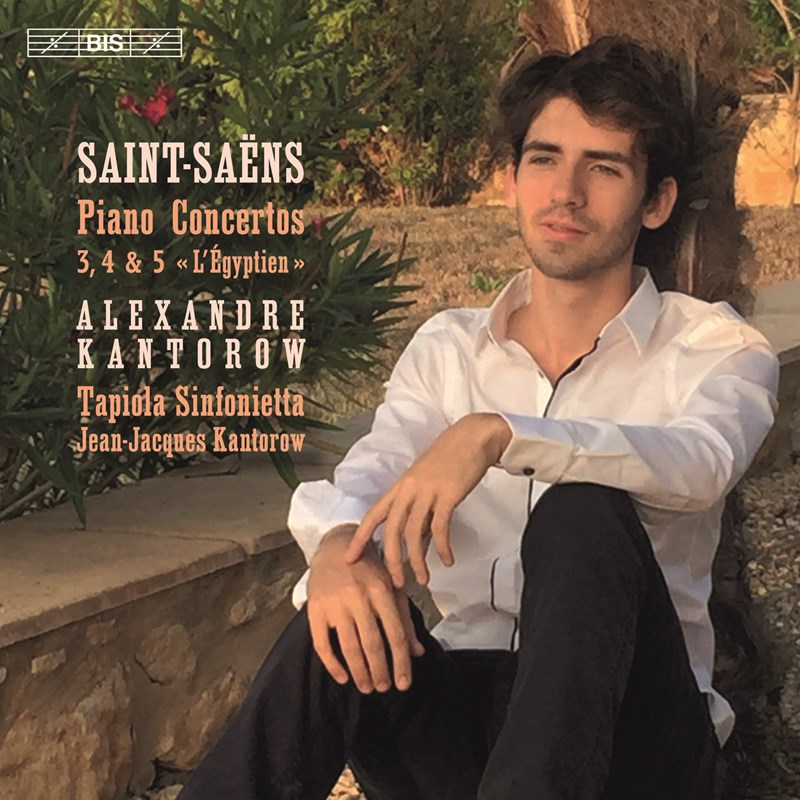 Saint-Saëns Piano Concertos Nos 3-5
Alexandre Kantorow pf Tapiola Sinfonietta / Jean-Jacques Kantorow
BIS BIS2300 (6/19)
Unavoidably, having championed Bertrand Chamayou's Recording of the Year, it's another Saint-Saëns concerto album that is my choice. The commanding ease and infectious delight that Alexandre Kantorow brings to these three concertos is utterly irresistible, aided and abetted by Kantorow père, the Tapiola players and superb sound engineering.
Jeremy Nicholas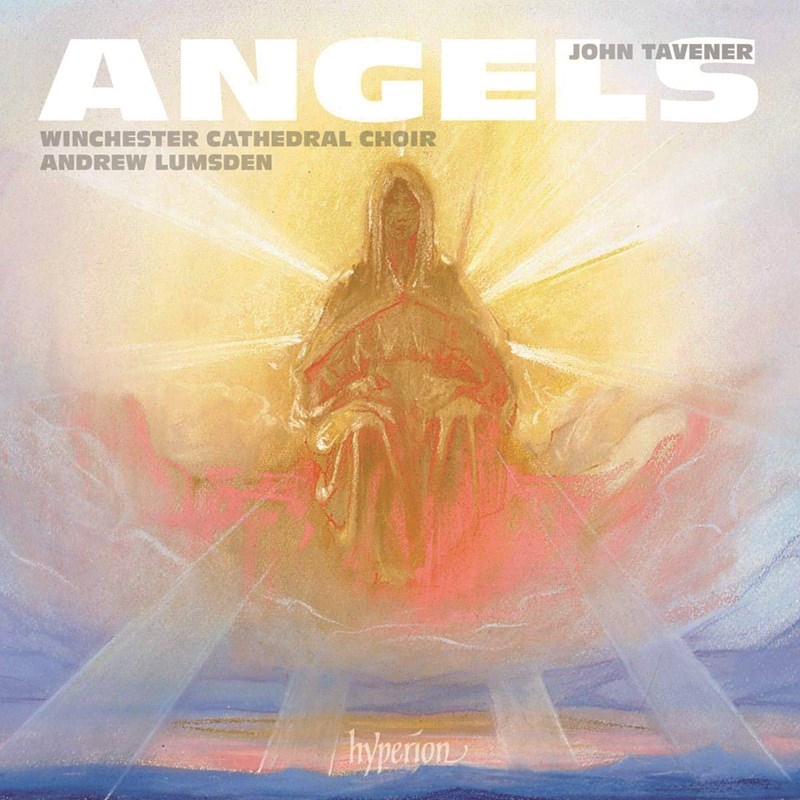 Tavener 'Angels'
Winchester Cathedral Choir / Andrew Lumsden
Hyperion CDA68255 (5/19)
This recording is a testimony to John Tavener's long association with the choir of Winchester Cathedral, who perform a selection of pieces from throughout the composer's career with unerring accuracy and sublime musicality. A bonus is the personal dimension achieved by the inclusion of a booklet note by the choir's former director, Martin Neary.
Ivan Moody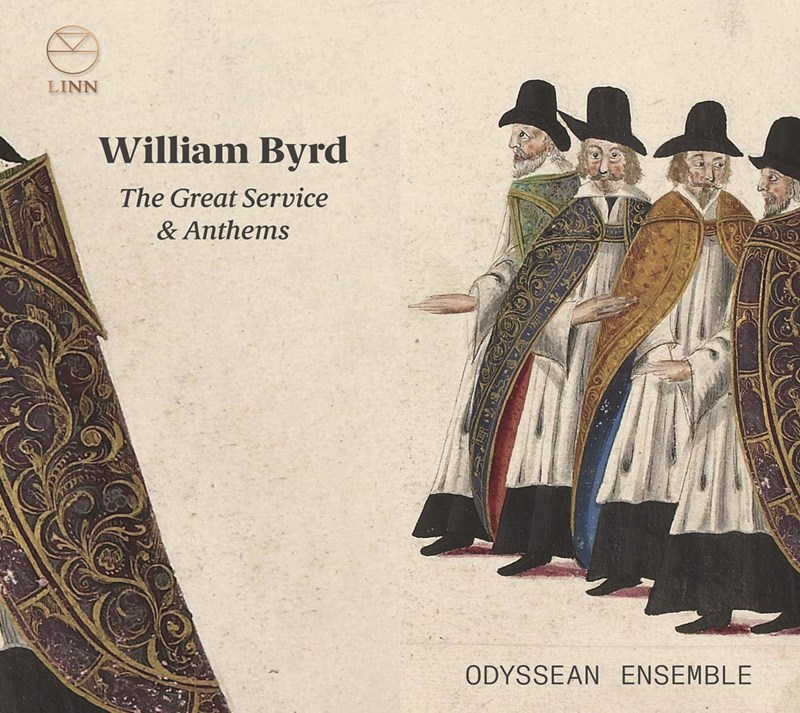 Byrd The Great Service
Odyssean Ensemble / Colm Carey
Linn CKD608 (6/19)
Given its unassailable stature, William Byrd's Great Service is curiously under-recorded. Colm Carey and the Odyssean Ensemble establish the entire sequence of canticles among the masterpieces of European polyphony with singing as bold and gutsy as it is polished, and direction that lives up to the grandeur of Byrd's vision.
Peter Quantrill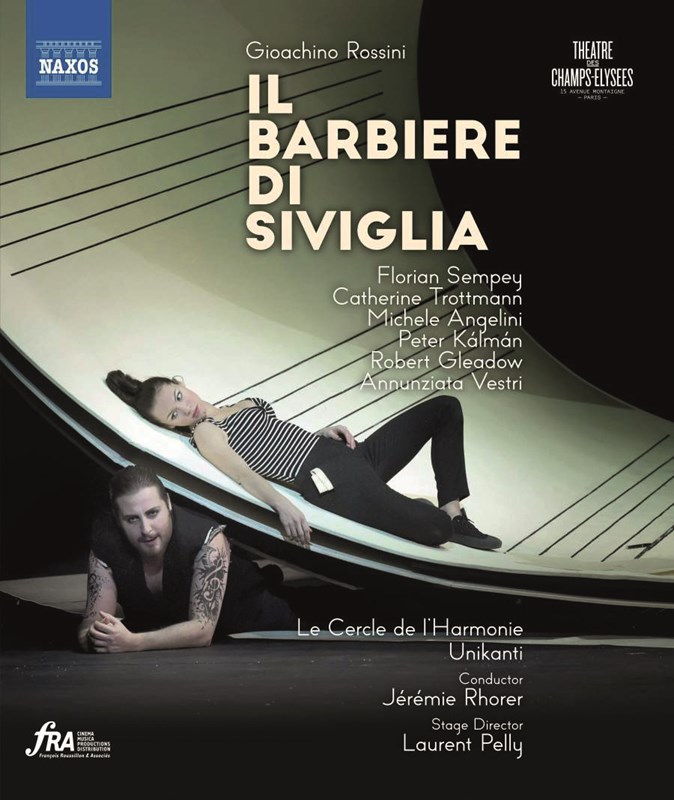 Rossini Il barbiere di Siviglia
Sols; Le Cercle de l'Harmonie; Unikanti / Jérémie Rhorer
Naxos NBD0065V (see page 119)
Laurent Pelly's Théâtre des Champs-Élysées staging of Rossini's Il barbiere di Siviglia, expertly cast and superbly conducted, is the finest I have seen as a realisation of Rossini's radical, life-enhancing marriage of music, text and theatre. Here's a well from which Molière, Beaumarchais himself, Feydeau and Tati have already drawn copious draughts.
Richard Osborne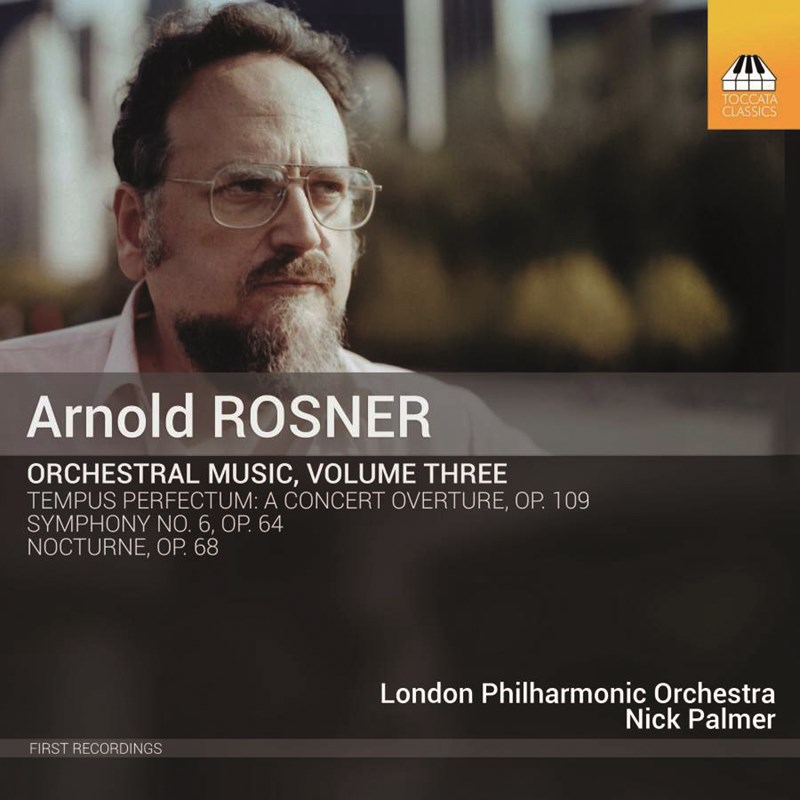 Rosner Orchestral Works, Vol 3
LPO / Nick Palmer
Toccata Classics TOCC0469 (5/19)
Two Toccata Classics recordings vied for top choice this year: the third volume of Arnold Rosner's orchestral music and Steve Elcock's chamber pieces played by the Veles Ensemble (4/19). Wonderful as this latter is, the London Philharmonic's scintillating accounts of Rosner's monumental Sixth Symphony and Nocturne are irresistible.
Guy Rickards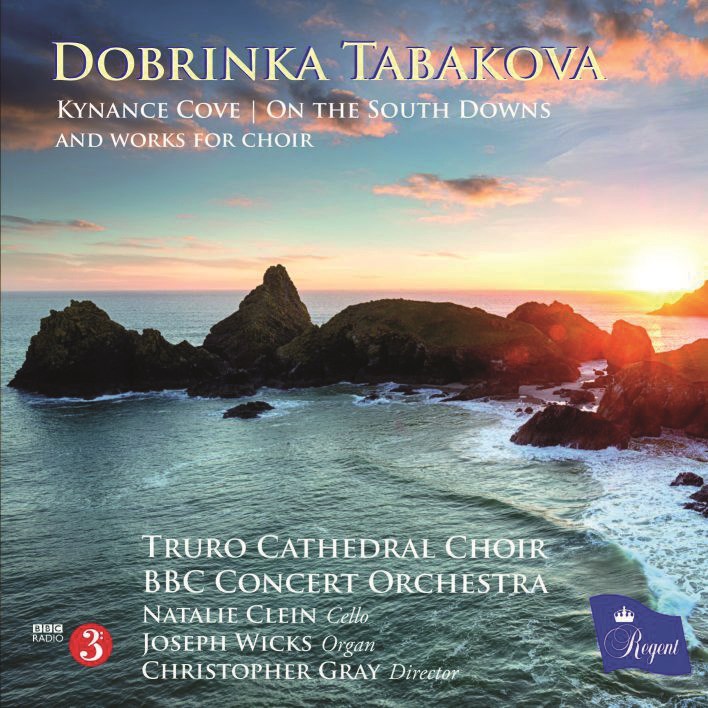 Tabakova Choral Works
Truro Cathedral Choir; BBC Concert Orchestra / Christopher Gray
Regent REGCD530 (10/19)
My summer listening was greatly enhanced by the latest recording from Regent, made in the glowing acoustic of Truro's lovely cathedral, a deeply impressive survey of choral music by Dobrinka Tabakova. Christopher Gray draws sumptuous performances from his various choirs and the BBC Concert Orchestra. The standout track is Kynance Cove.
Malcolm Riley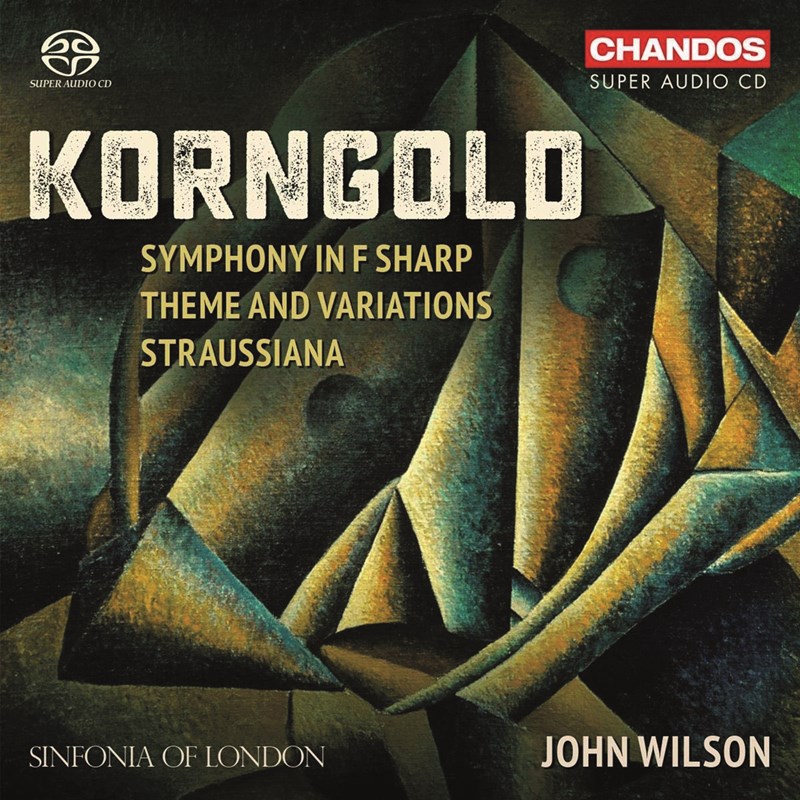 Korngold Symphony in F sharp, etc
Sinfonia of London / John Wilson
Chandos CHSA5220 (10/19)
John Wilson's Hollywood sojourns have undoubtedly contributed to the stylistic rightness of this disc. The Sinfonia of London embrace the Symphony like Korngold must have dreamt Vienna would on his homecoming in 1954 when he found himself so dramatically out of step with the prevailing winds of change. Urgency, reach and an indescribable yearning are its hallmarks – delivered here in spades.
Edward Seckerson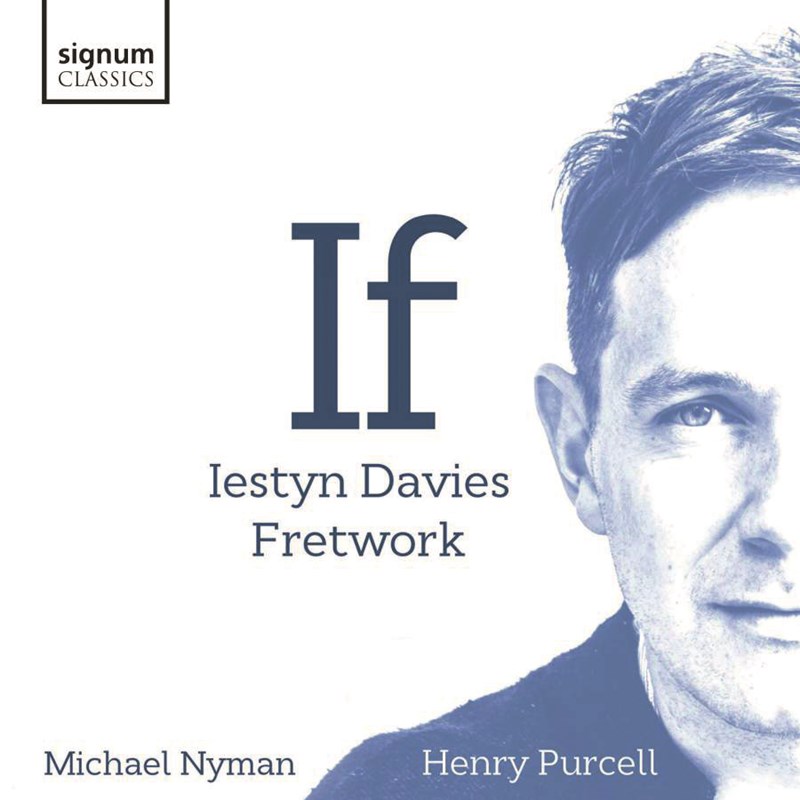 Nyman. Purcell 'If'
Iestyn Davies counterten Fretwork
Signum SIGCD586 (5/19)
A haunting meeting of minimalism and the Baroque. The soundtrack of my spring, this collaboration between the viol consort Fretwork and the countertenor Iestyn Davies leaves one bewitched for days. Davies's voice is hypnotically pure, surrounded by the mechanical churn of viols. A recording that possesses all the wonderment and spellbound danger encapsulated in that two-letter word.
Mark Seow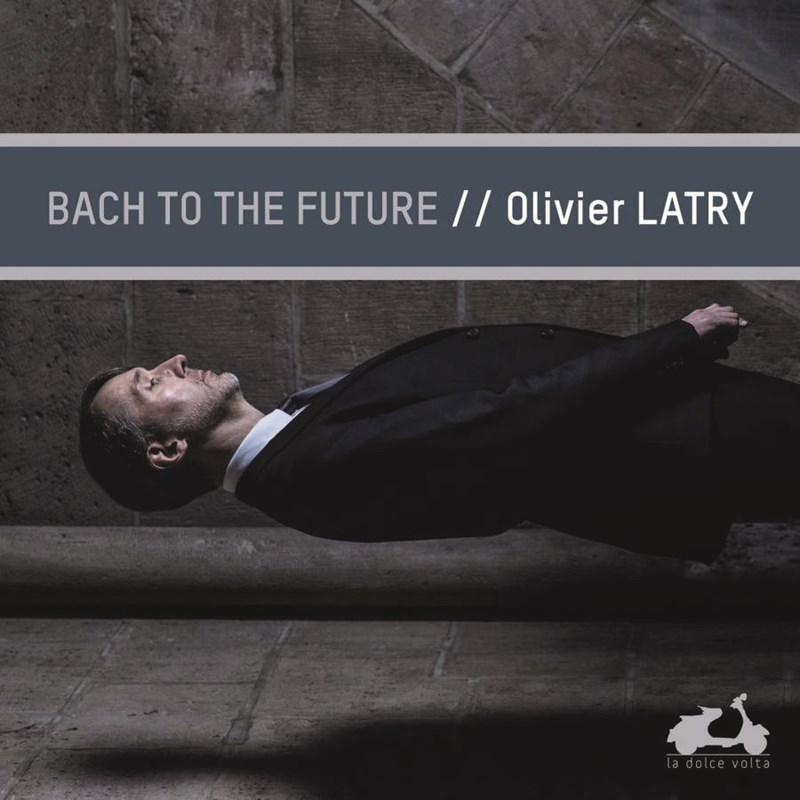 'Bach to the Future'
Olivier Latry pf
La Dolce Vita LDV69 (6/19)
Cast your minds back to April 15 and that terrible fire in Paris's Notre-Dame. For a while it seemed as if the cathedral's famous organ had been lost, so it was fortuitous that Olivier Latry had just recorded this stupendous album. As we now know, the organ lives to be heard again, but this fiery recording still presents the instrument in a spectacular blaze of colour. Bach is well served too!
Marc Rochester
Liszt Études d'exécution transcendante, S139
Andrey Gugnin pf
Piano Classics PCL10158 (3/19)
2019 saw many outstanding piano recordings but my favourite, hands down, has been Andrey Gugnin's mighty traversal of Liszt's Transcendental Études. This set goes way beyond dazzling technique, though there's plenty of that. Impeccable musicality, a richly evocative imagination and sheer poetic eloquence put Gugnin in a class by himself.
Patrick Rucker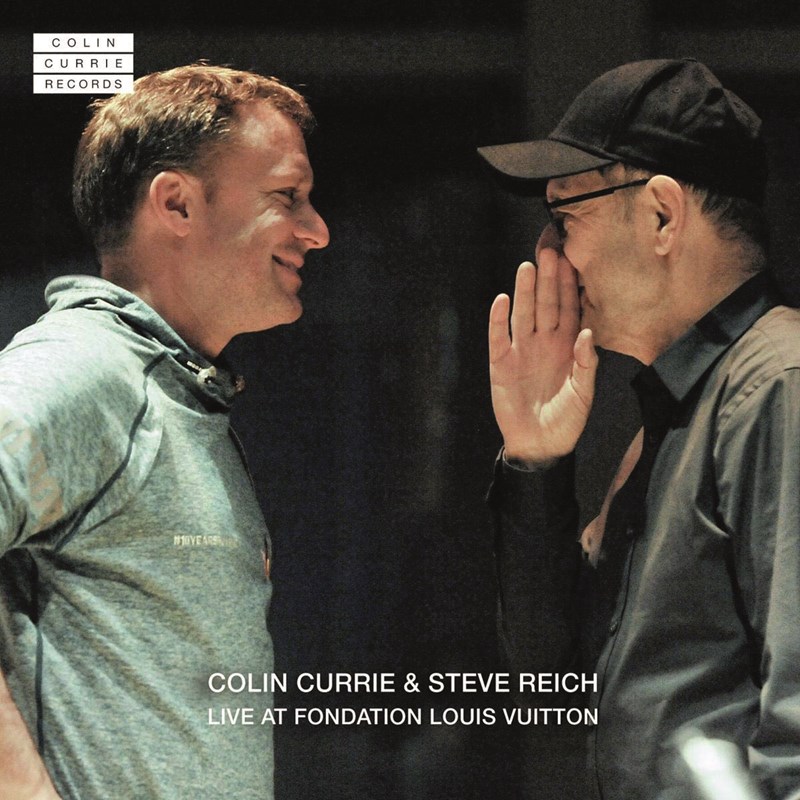 Reich 'Live at Fondation Louis Vuitton'
Colin Currie Group
Colin Currie Records CCR0003 (6/19)
Following on from their vibrant and colourful recording of Steve Reich's Drumming in 2018, the Colin Currie Group harness rhythmic energy with expressive power on this live recording from Fondation Louis Vuitton. Joined by Synergy Vocals in a beautiful, haunting rendition of Proverb, it's a recording that showcases Reich at his very best.
Pwyll ap Siôn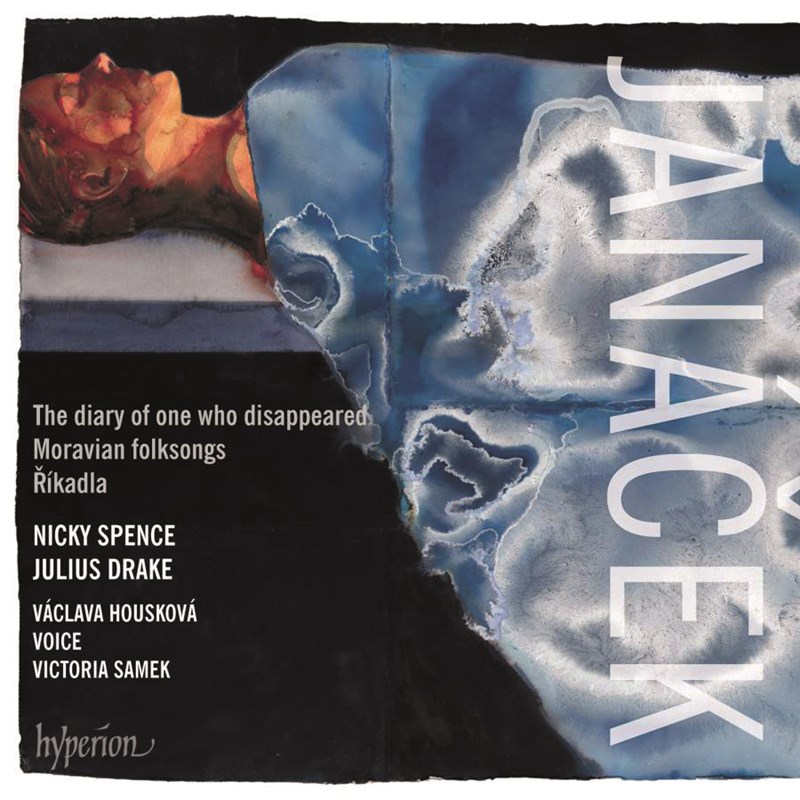 Janáček The Diary of One who Disappeared, etc
Nicky Spence ten Julius Drake pf et al
Hyperion CDA68282 (8/19)
Christian Gerhaher's 'Frage' (2/19) is clearly a top choice for 2019, but Nicky Spence's superb Janáček album – featuring a hauntingly eloquent and moving performance of The Diary of One who Disappeared – was perhaps even more revelatory, with the tenor on brilliantly communicative form, supported by fiercely dramatic playing from Julius Drake.
Hugo Shirley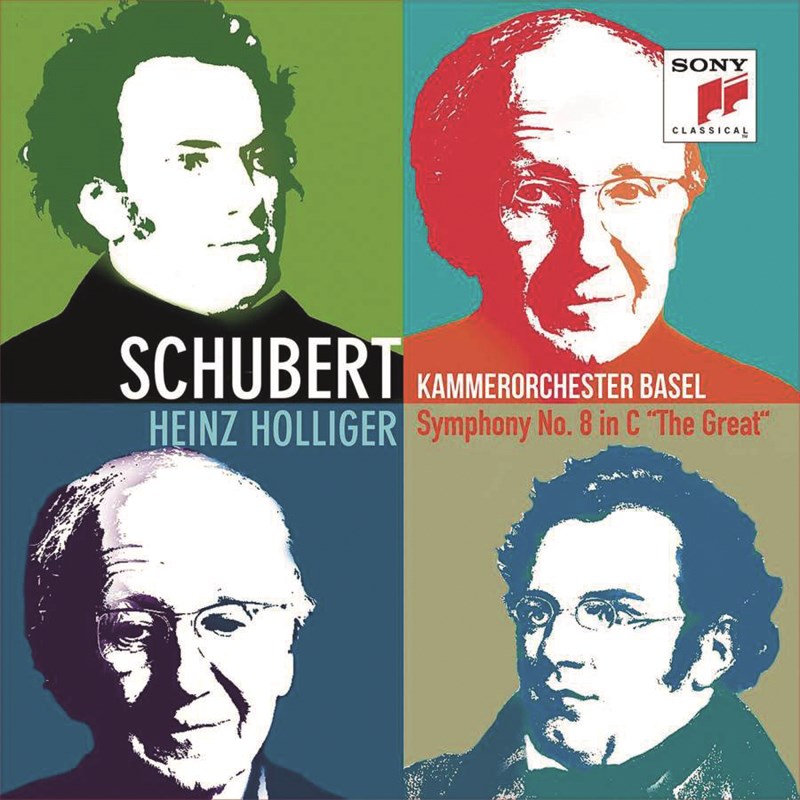 Schubert Symphony No 9
Basel CO / Heinz Holliger
Sony Classical 19075 81438-2 (2/19)
This year has been a good one for Schubert's symphonies, with Great C majors from a range of backgrounds and approaches appearing and reappearing. A new one from the Scottish CO under Maxim Emelyanychev is gripping and provocative but there's something equally absorbing about Heinz Holliger's cycle-launching recording with the Basel Chamber Orchestra.
David Threasher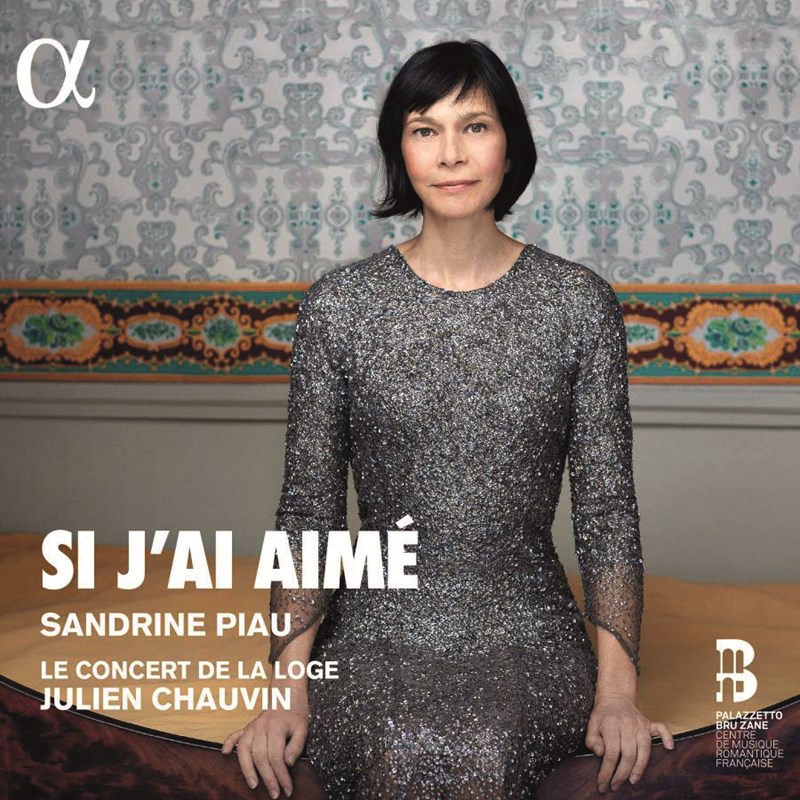 'Si j'ai aime'
Sandrine Piau sop Le Concert de la Loge
Alpha ALPHA445 (8/19)
The discovery of orchestral songs by composers Saint-Saëns, Massenet, Dubois and Guilmant isn't causing great musicological ripples but adds much-needed charm to our world as sung here by Sandrine Piau. Her voice is clean and lovely as ever, used with unaffected honesty that gives words maximum directness. The low-vibrato approach of Le Concert de la Loge guards against overselling the music's fragility.
David Patrick Stearns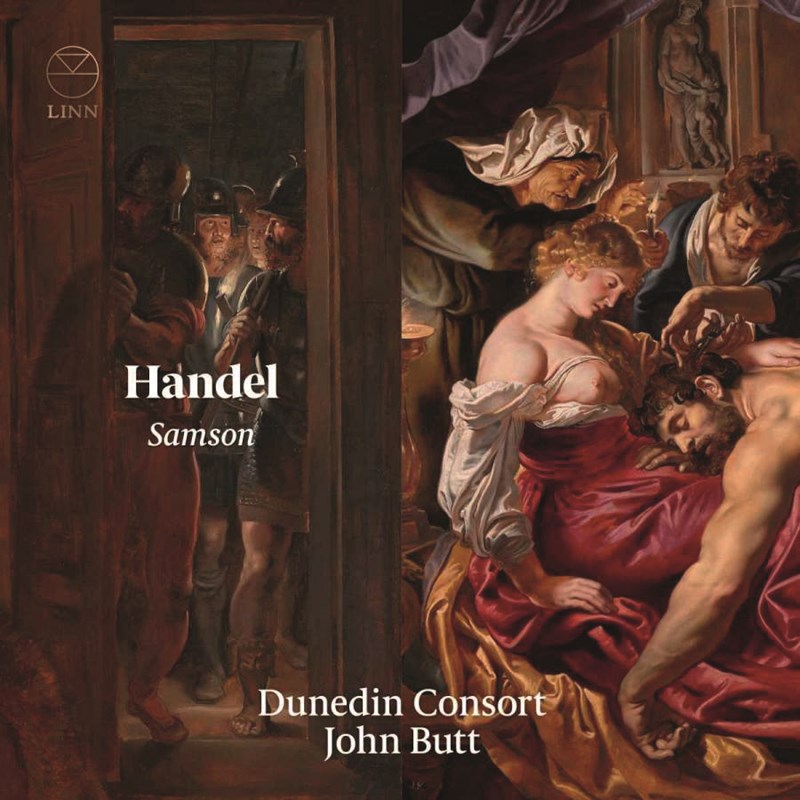 Handel Samson
Dunedin Consort / John Butt
Linn CKD599
It is unprecedented for an unabridged Samson to nail its enigmatic challenges. Butt captures the manifold musical details, incremental theatrical tensions, literary subtleties and emotional trajectory of Handel's long, ambitious and complex oratorio. The responsive orchestra and singers of the Dunedin Consort (whether heard in small or large choir configurations) perform with marvellous quality and conviction.
David Vickers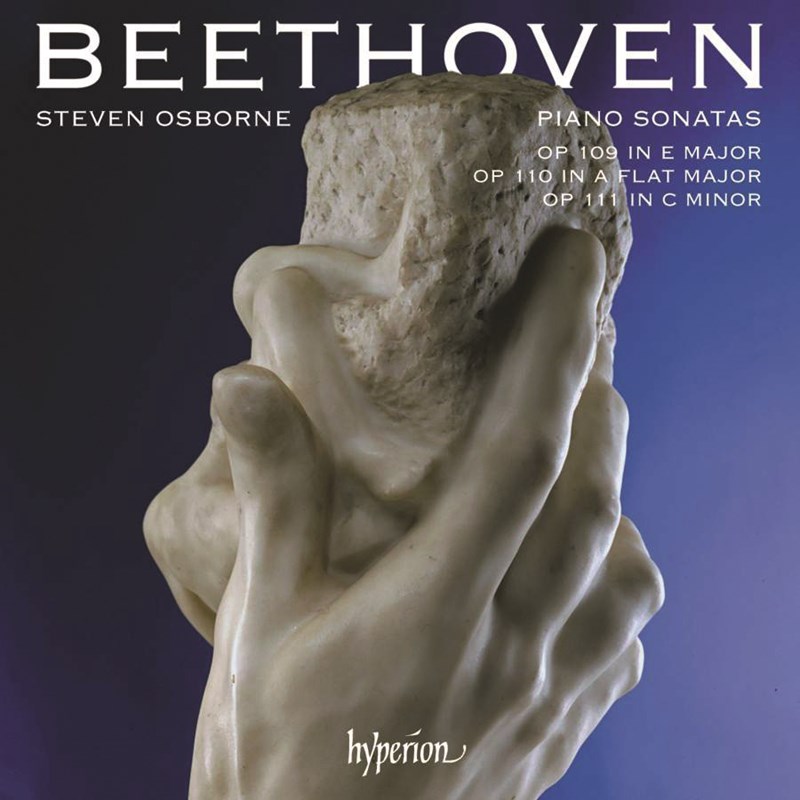 Beethoven Piano Sonatas Nos 30-32
Steven Osborne pf
Hyperion CDA68219 (5/19)
Steven Osborne proves that he is the ideal modern-day Beethovenian, utterly at one with the composer. He conjures the different worlds of each of the last three sonatas with imagination, daring and a tremendous sense of engagement that allow him to make this music entirely his own. Miss it if you dare.
Harriet Smith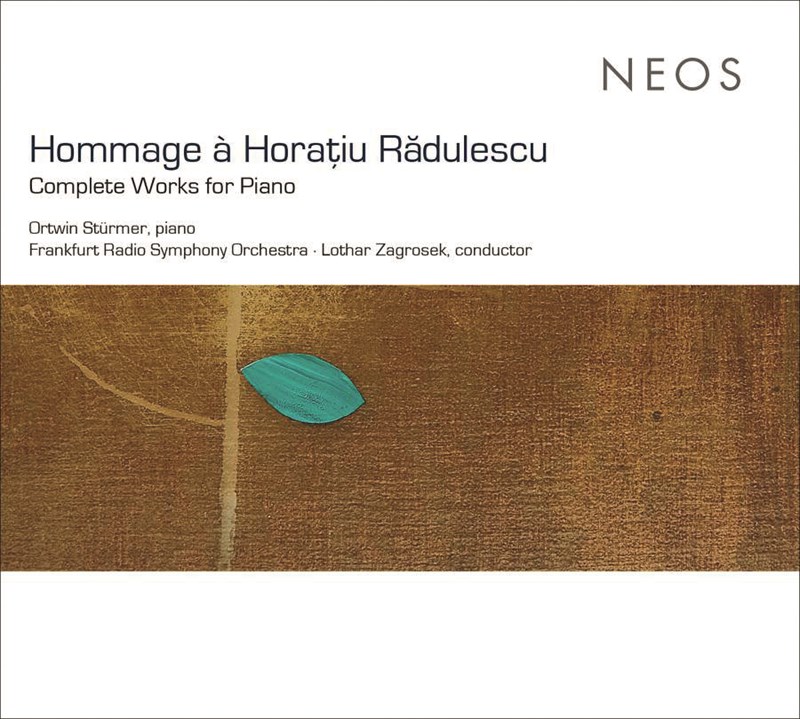 'Hommage à Rădulescu'
Ortwin Stürmer pf
Neos NEOS11805/7 (5/19)
Horaţiu Rădulescu (1942-2008) was a singular figure in post-war European music. The six piano sonatas are a valuable overview of his legacy, harmonic innovation and the Romanian folk tradition rendered in the context of virtuoso pianism. Ortwin Stürmer plays these, and the panoramic Piano Concerto, with fearless commitment and is recorded with tangible realism.
Richard Whitehouse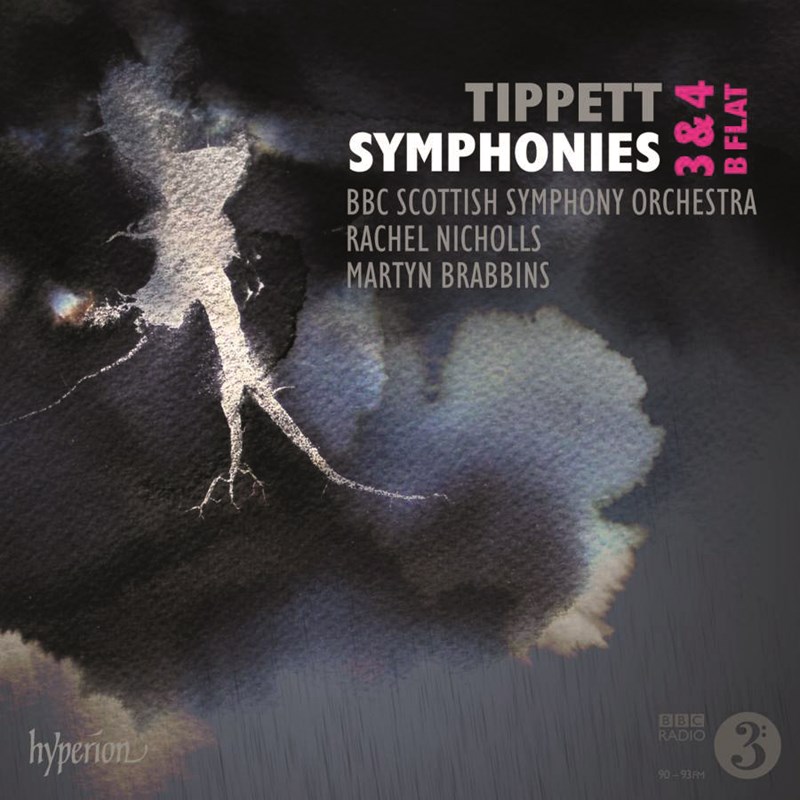 Tippett Symphonies Nos 3, 4 & B flat
BBC SO / Martyn Brabbins
Hyperion CDA68231/2 (4/19)
The 2019 BBC Proms included a collective celebration by British composers of the achievements – and the 60th birthday – of conductor Martyn Brabbins. The completion of Brabbins's Tippett symphony cycle, including the first recording of a fascinating early work, is further cause for celebration, and a timely reminder of this composer's special strengths.
Arnold Whittall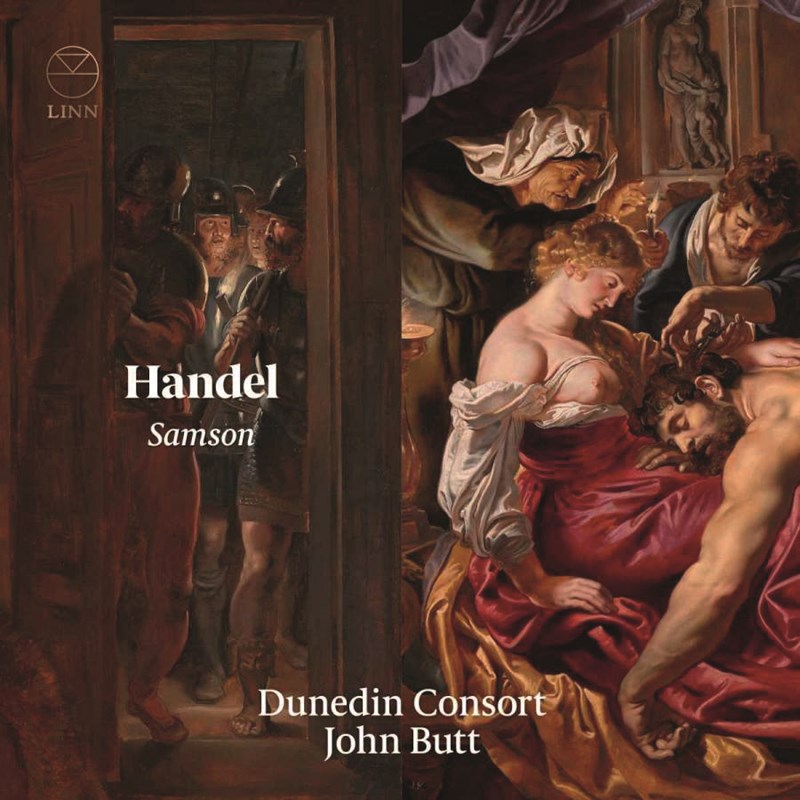 Handel Samson
Dunedin Consort / John Butt
Linn CKD599
In another vintage year for Handel, Richard Egarr's revelatory recording of the Brockes Passion (7/11) vies with the new Samson from the Dunedin Consort. Today, at least, I'm plumping for Samson: for its superb solo team, led by Joshua Ellicott and the Bevan sisters, its thrillingly immediate choral singing, and the mingled gravitas and theatrical urgency of John Butt's direction.
Richard Wigmore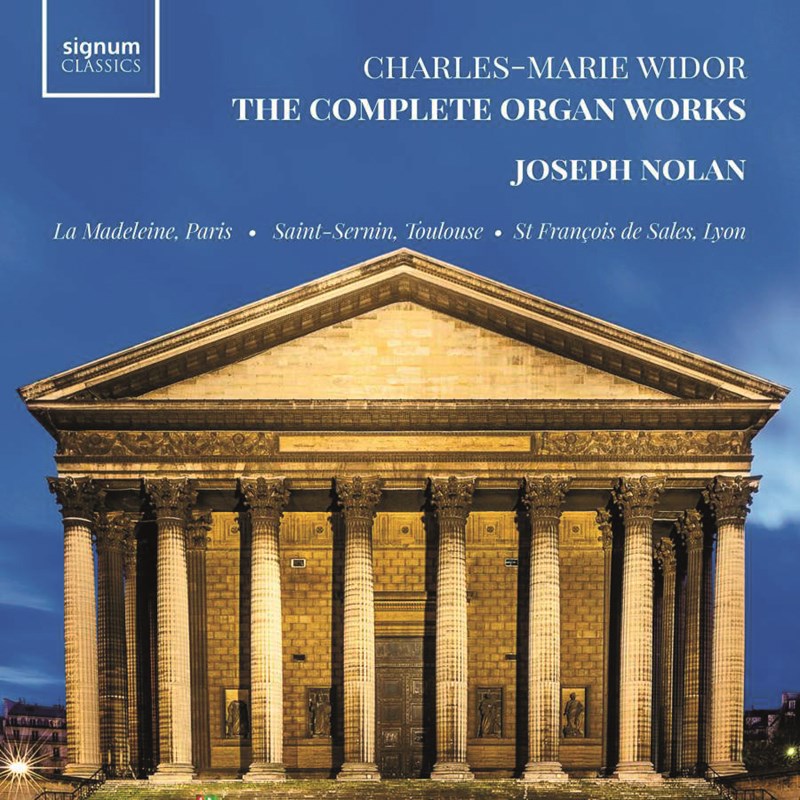 Widor The Complete Organ Works
Joseph Nolan org
Signum SIGCD596 (A/19)
Having enjoyed each of the eight CDs comprising this set upon their original releases, the hackneyed phrase 'perfect Christmas gift' does spring to mind. But seriously, what sets Joseph Nolan's accounts apart from his competitors, for me, is a consistency of vision and brilliance of playing which feel so completely natural.
William Yeoman