Critics' Choice: Our Favourite Classical Albums of 2021
Friday, December 17, 2021
Gramophone's reviewers choose their personal favourite classical albums of 2021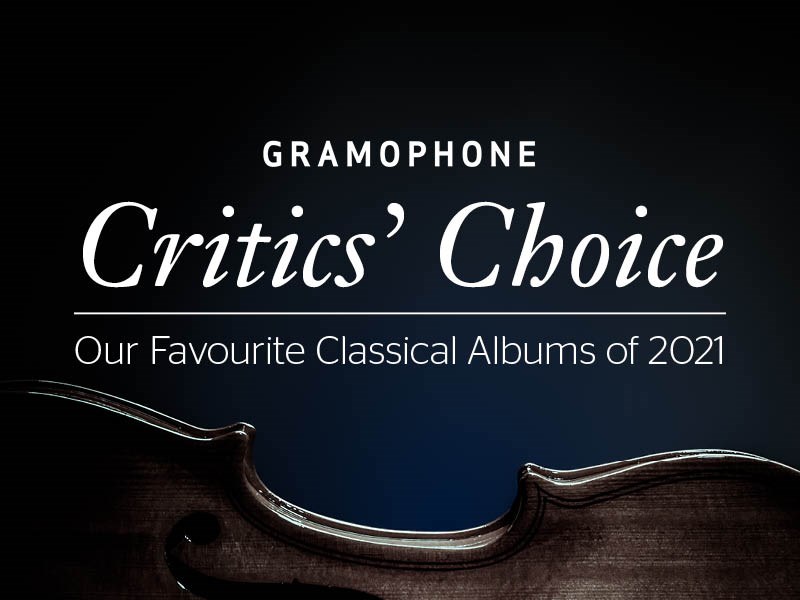 Every year we ask our reviewers to choose their personal favourite recording from the previous 12 months, here, in alphabetical order by reviewer, are their choices for 2021.
---
Andrew Achenbach:

Vaughan Williams Symphonies Nos 4 & 6
LSO / Sir Antonio Pappano
LSO Live
Don't miss this terrific RVW symphony pairing from Pappano and the London Symphony Orchestra, the Sixth in particular enjoying thrustingly cogent, highly charged advocacy, culminating in a superbly concentrated and remarkably articulate reading of the hushed Epilogue (the playing splendidly watchful of the composer's crucial sempre pp e senza crescendo markings).
---
Tim Ashley: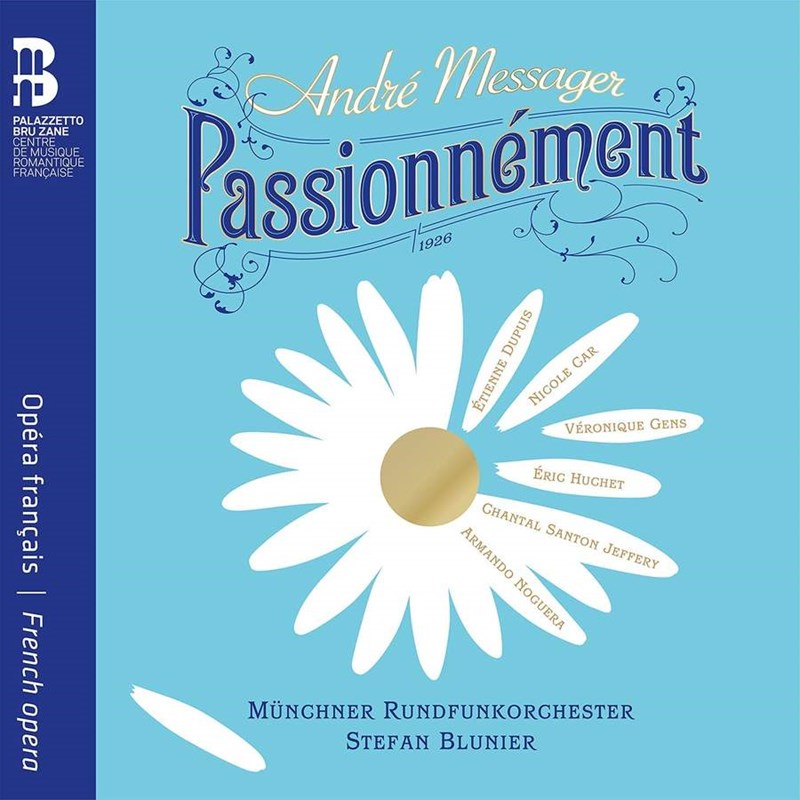 Messager Passionnément
Sols; Munich Radio Orchestra / Stefan Blunier
Bru Zane 
André Messager's bittersweet 1926 comedy about Prohibition Era Americans losing their inhibitions on a trip to France gets a lovely recording from Bru Zane, beautifully conducted, with Véronique Gens and Étienne Dupuis marvellous as the couple whose casual affair deepens into genuine love. The work itself was new to me, and I fell in love at first hearing. A real treat.
---
Michelle Assay: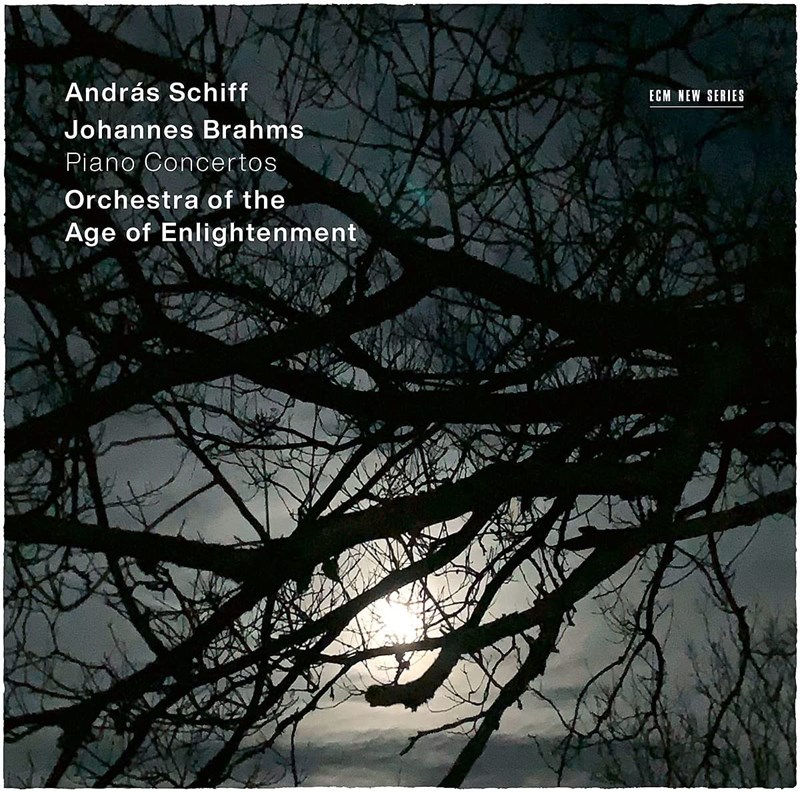 Brahms Piano Concertos Nos 1 & 2
Orchestra of the Age of Enlightenment / Sir András Schiff pf
ECM New Series
András Schiff's Brahms concertos, self-directed from a restored 1859 Blüthner, serve as a Master Cleanser of old preconceptions and impressions, offering freshness and 'detoxification'. He and the OAE are of one mind, and we come away realising that 'Brahmsian' does not preclude transparency, intimacy, tenderness or fragility.
---
Richard Bratby: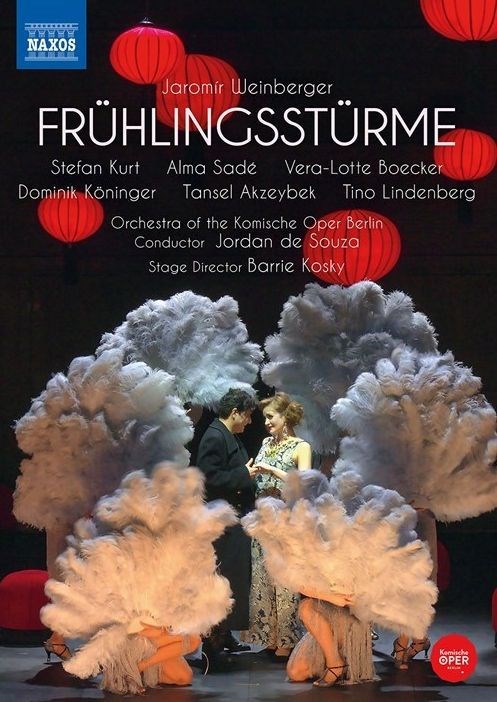 Weinberger Frühlingsstürme
Sols; Orchestra of the Komische Oper Berlin / Jordan de Souza
Naxos
An operatic spy thriller that also features showstopping dance numbers and a bittersweet love story? Jaromír Weinberger's Frühlingsstürme is all this and more, and in this stunning reconstruction (the original score was lost when the Nazis forced it offstage in 1933) it packs a real emotional punch. Barrie Kosky's landmark Weimar operetta revivals at the Komische Oper Berlin have been overlooked by the recording industry; this helps to put the record straight. And it sounds glorious, too.
---
Edward Breen:

Gesualdo Madrigali, Libri Terzo & Quarto
Les Arts Florissants / Paul Agnew
Harmonia Mundi
What originally struck me as 'fluency and naturalism' has on repeated listening become all the more electric. I find Les Arts Florissants' performances from Gesualdo's Fourth Book of Madrigals in particular sound as if they exist entirely in the present thanks to the moment-by-moment nimbleness of this extraordinary ensemble.
---
Liam Cagney:

Saunders 'Solo'
Klangforum Wien
Kairos
Founded in Vienna at the cusp of the new millennium, Kairos is arguably the most important new-music label of the past two decades, having been responsible for introducing many listeners to the likes of Gérard Grisey, Helmut Lachenmann and Olga Neuwirth. Rebecca Saunders's 'Solo' album, featuring the wonderful Solitude for cello, was a real standout for me.
---
Alexandra Coghlan: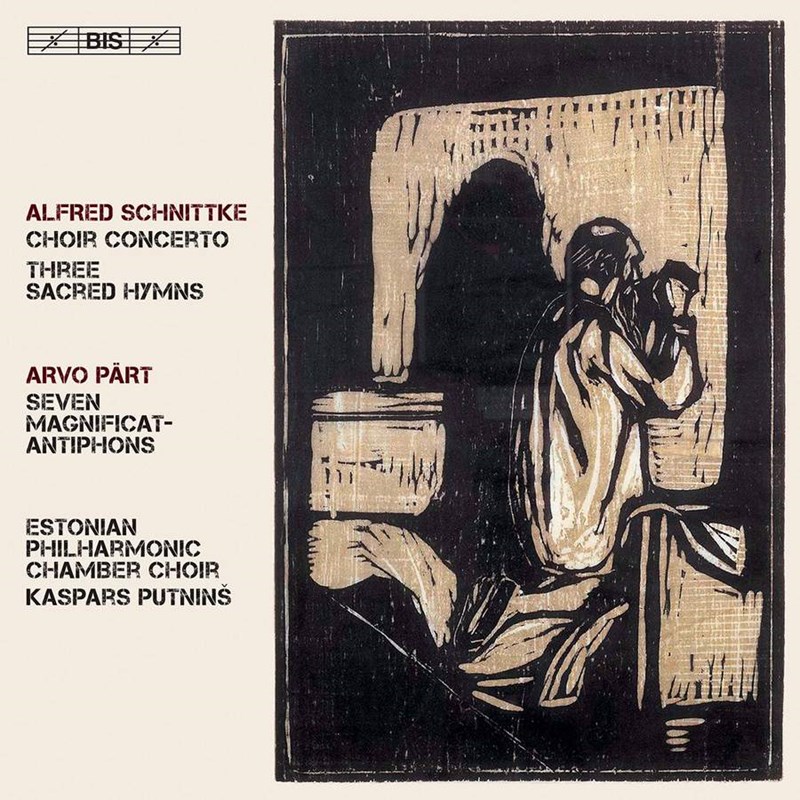 Schnittke. Pärt Choral Works
Estonian Philharmonic Chamber Choir / Kaspars Putniņš
BIS
Even by their standards, the choir are on blindingly good form in Schnittke's monumental Choir Concerto. The composer's competing stylistic influences swirl hypnotically – the velvet weight of the Russian Orthodox tradition illuminated by flashes of dissonant brilliance in a constant play of light and darkness.
---
Rob Cowan: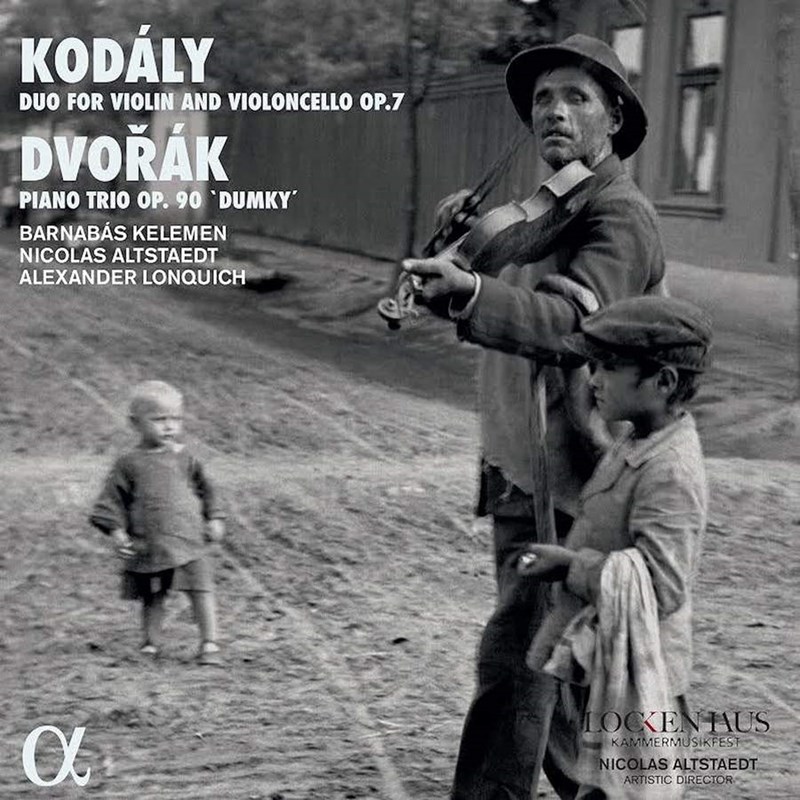 Dvořák Piano Trio No 4, 'Dumky' Kodály Duo
Barnabás Kelemen vn Nicolas Altstaedt vc Alexander Lonquich pf
Alpha
'À la mémoire des grands artistes' provides a moving subtext for wild-eyed performances where violinist Barnabás Kelemen, cellist Nicolas Altstaedt and pianist Alexander Lonquich till the soil of Dvořák and Kodály. The album cover's dusty street musicians are vividly evoked in sound, the playing tastily idiomatic.
---
Jeremy Dibble: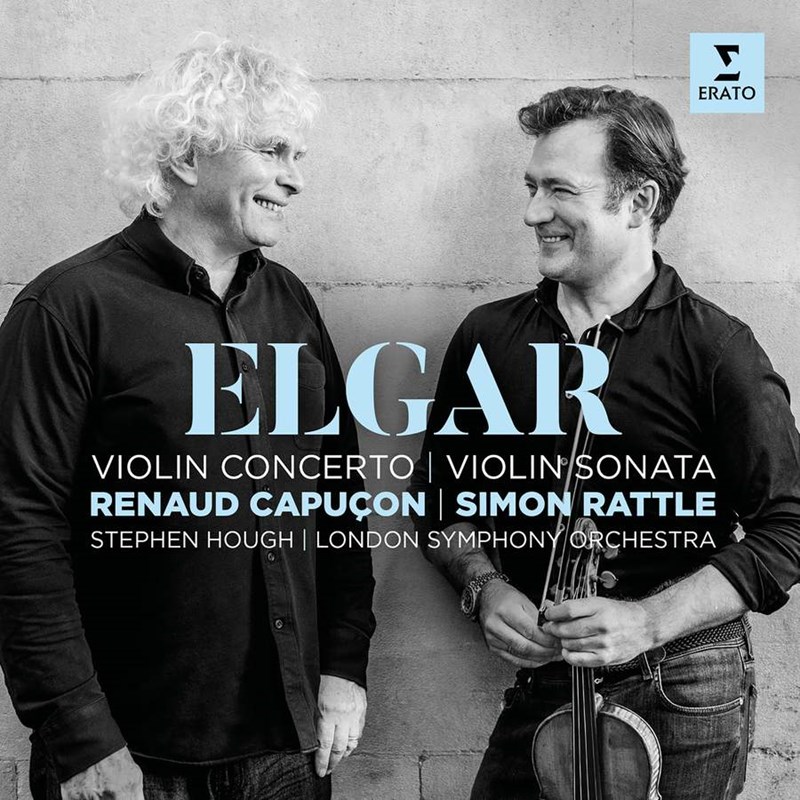 Elgar Violin Concerto. Violin Sonata
Renaud Capuçon vn LSO / Sir Simon Rattle; Stephen Hough pf
Erato
It is not often that one finds both Elgar works for solo violin on the same recording, but here, in the hands of Renaud Capuçon (aided admirably by Sir Simon Rattle and Stephen Hough), one is treated to passionate interpretations of two very different genres in which the vividly idiomatic nature of the instrument is allowed to shine through.
---
Jed Distler: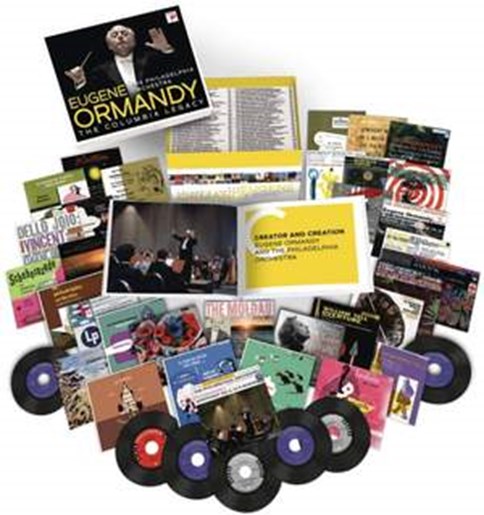 'Eugene Ormandy: The Columbia Legacy'
Sony Classical 
Behold Eugene Ormandy's complete Columbia 78s and mono LPs, restored from scratch and smartly assembled. This awesome collection encompasses an astonishingly wide range of repertoire served up by a far more interesting and original conductor and interpreter than some will lead you to believe. And what an orchestra he had in Philadelphia!
---
Adrian Edwards: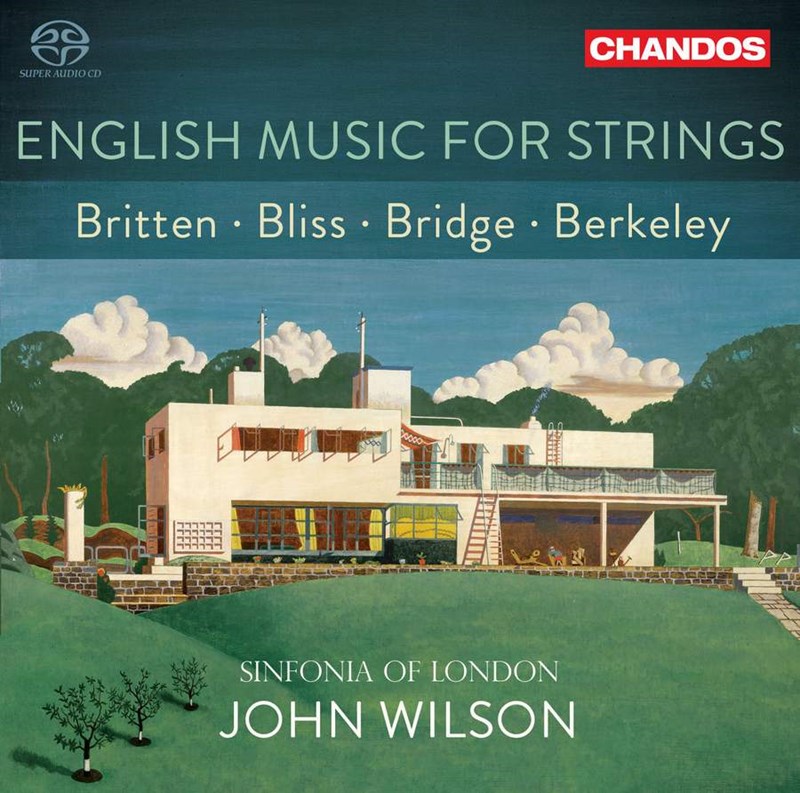 'English Music for Strings'
Sinfonia of London / John Wilson
Chandos
It was the Music for Strings by Sir Arthur Bliss that drew my attention to this programme of English string music and it takes pride of place on the album front cover, with a painting by Edward Wadsworth, of the house built in the Bauhaus style for Bliss and his wife in 1935 (also the year of the first performance in Salzburg). John Wilson's conducting wonderfully conveys the characteristic muscularity of Bliss's score, but there's a warmth and tenderness in his interpretation, enhanced by the sumptuous playing of the London Sinfonia – led by Andrew Haveron – which makes this version so special.
---
Richard Fairman: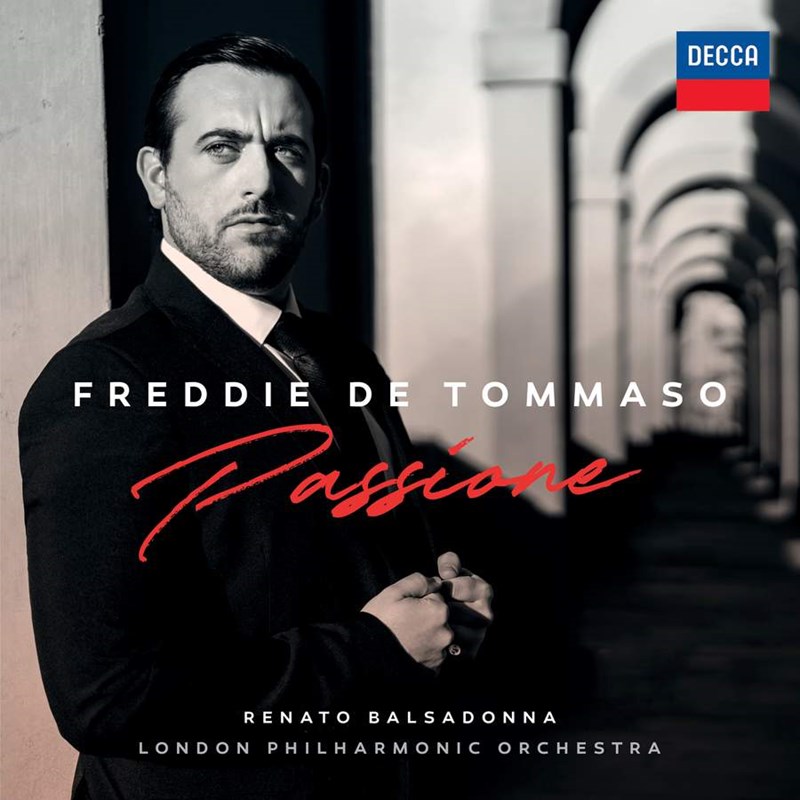 'Passione'
Freddie De Tommaso ten LPO / Renato Balsadonna
Decca
There have been some great, five-star albums this year – Nézet-Séguin conducting Rachmaninov on DG, Igor Levit's barnstorming Shostakovich and Stevenson for Sony Classical … but the one I've kept playing is 'Passione'. Here is an alternative to the sunshine of Pavarotti, darker, verismo-like in its passion, exciting at full throttle, and hard to put down.
---
David Fallows: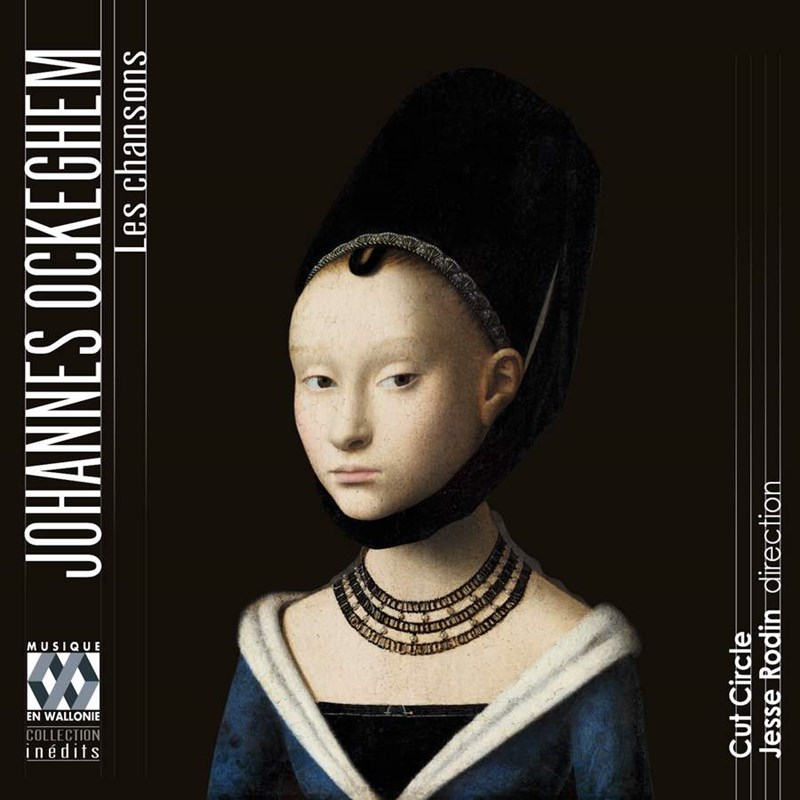 Ockeghem 'Les chansons'
Cut Circle / Jesse Rodin
Musique en Wallonie
Cut Circle's recording of all Ockeghem's songs – two-and-a-quarter hours' worth – must clearly count as a major highlight of the year's listening. They had all been done before on a wonderful set from the Early Music Consort of London. But the new recording has an attention to texts and to detail that builds intelligently on what happened before. You won't be disappointed.
---
David Fanning: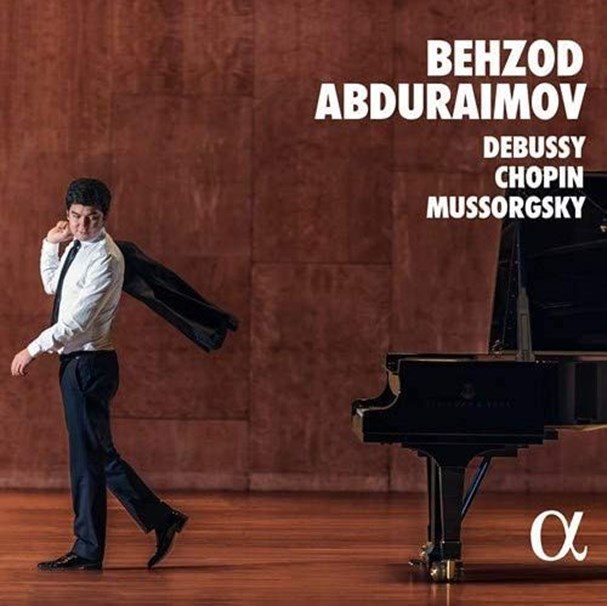 Chopin Preludes, Op 28 Debussy Children's Corner Mussorgsky Pictures at an Exhibition
Behzod Abduraimov pf
Alpha
You think there are already enough barnstorming pianists in the world? Maybe. But maybe it would be better to rest a few and make room for the Tashkent-born, US-trained Behzod Abduraimov. His latest recital makes the case, with Mussorgsky to rival the finest ever, supremely subtle Debussy, and Chopin as masterful in overall architecture as it is in detail.
---
Andrew Farach-Colton:
'Piazzolla Reflections'
Ksenija Sidorova acc
Alpha
For me, there was no choice but Astor Piazzolla for this, the tanguero's centenary year. And no tribute proved as thought-provoking and just plain enjoyable as Ksenija Sidorova's. Never mind that she plays on an accordion, her sizzling recording of the Bandoneón Concerto can proudly stand alongside the composer's own.
---
Fabrice Fitch: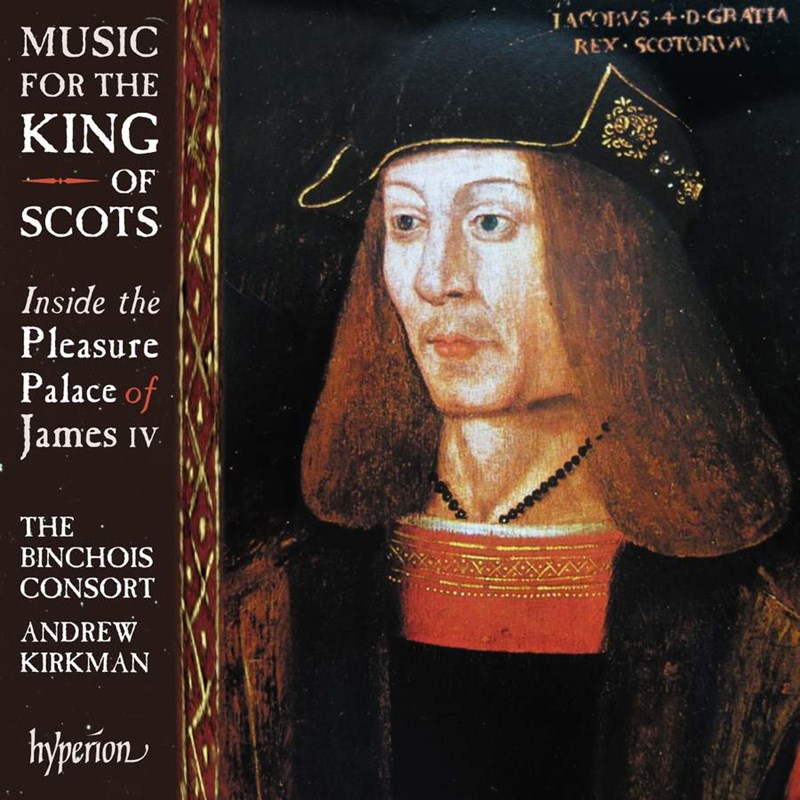 'Music for the King of Scots'
Binchois Consort
Hyperion
In one of the best reviewing years I can recall, I pass over several Editor's Choices and Awards-shortlisted albums in favour of something that might otherwise get overlooked. The Binchois Consort's album of anonymous Scottish polyphony is a meeting place of scholarly acumen and detective work, cutting-edge technology and compelling performance.
---
Jonathan Freeman-Attwood: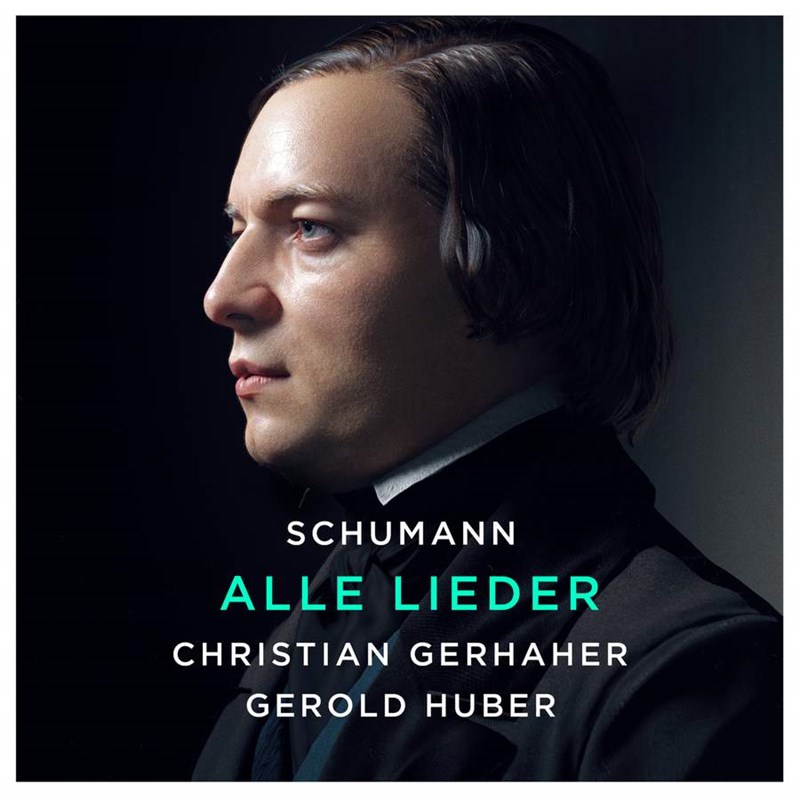 Schumann 'Alle Lieder' – Complete Songs
Christian Gerhaher bar Gerold Huber pf
Sony Classical
The strange and fathomless beauty of Schumann's sensibility to text and life, even when the poignancy of the music is often too much to bear, finds the greatest champion with these two artists. Gerhaher and Huber are joined at the hip in this extraordinary journey, the 138 songs from 1840 revealing one of the 19th century's greatest legacies.
---
Charlotte Gardner: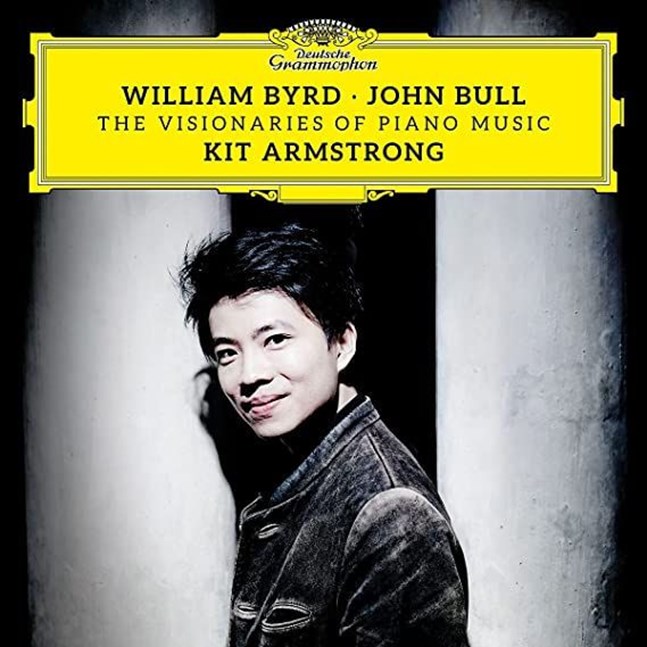 Bull. Byrd 'The Visionaries of Piano Music'
Kit Armstrong pf
DG
Yes, William Byrd was recorded to acclaim by Glenn Gould, but when English virginal music remains largely a no-go area for modern concert pianists, this generous double-album recital from the pianist Kit Armstrong, enterprisingly pairing Byrd with John Bull – with performance practice forensically thought through and singingly dispatched with dazzling virtuosity – has been holding me rapt.
---
David Gutman: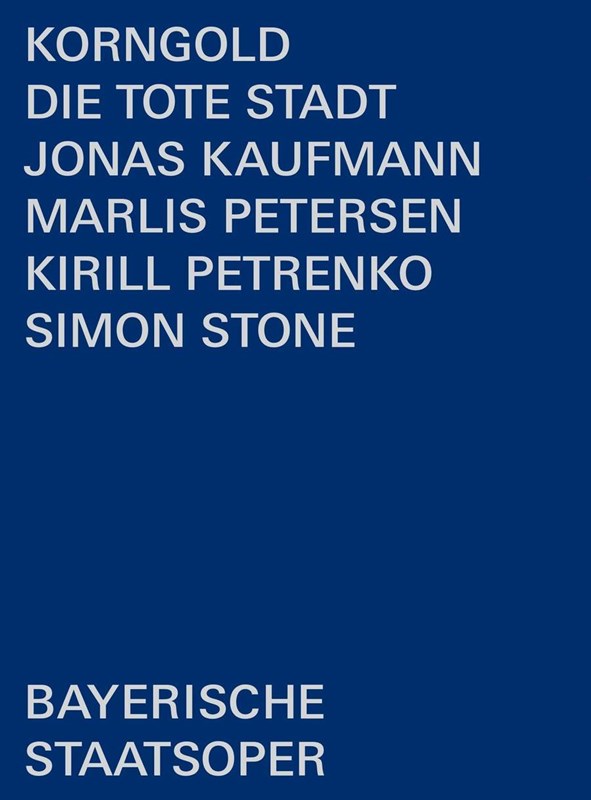 Korngold Die tote Stadt
Sols; Orchestra of the Bavarian State Opera / Kirill Petrenko
BSO Recordings
My own most emotive assignment was Jakub Hrůša's socially distanced Mahler Fourth (Accentus, 4/21) but Die tote Stadt has to be a shoo-in for the top spot. In a transformative production, directed by Simon Stone, Kirill Petrenko's impassioned conducting inspires Jonas Kaufmann to his best singing in years while Marlis Petersen gives the performance of a lifetime as Marietta/Marie.
---
Christian Hoskins: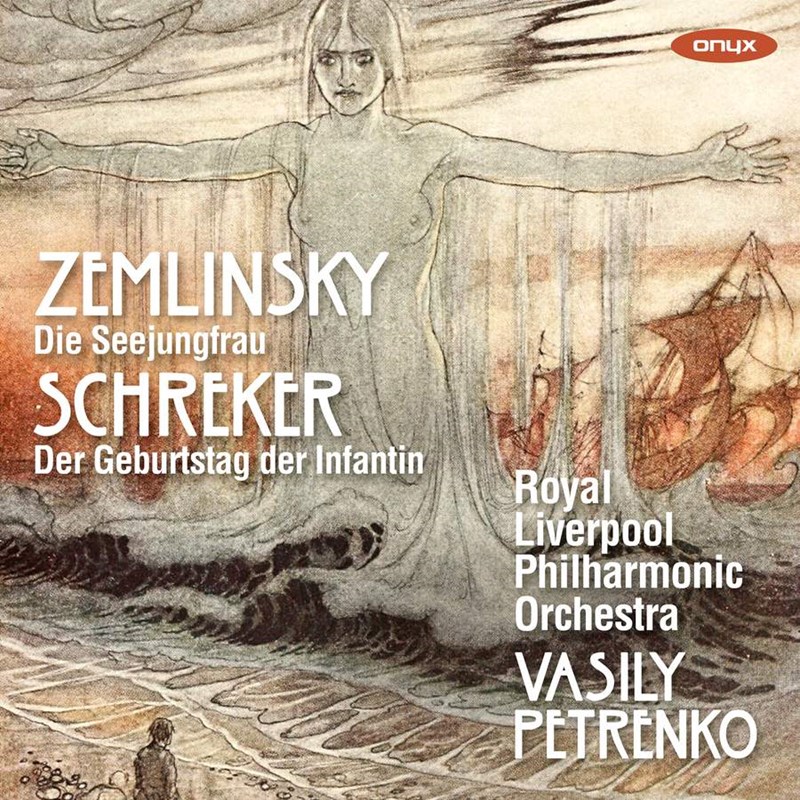 Schreker Der Geburtstag der Infantin Zemlinsky Die Seejungfrau
RLPO / Vasily Petrenko
Onyx
In addition to a beautifully detailed performance of Zemlinsky's Die Seejungfrau, Vasily Petrenko's final recording as Chief Conductor of the Royal Liverpool Philharmonic Orchestra includes a glittering account of Schreker's dance pantomime Der Geburtstag der Infantin in its original scoring for chamber orchestra. A pleasure from beginning to end.
---
Lindsay Kemp: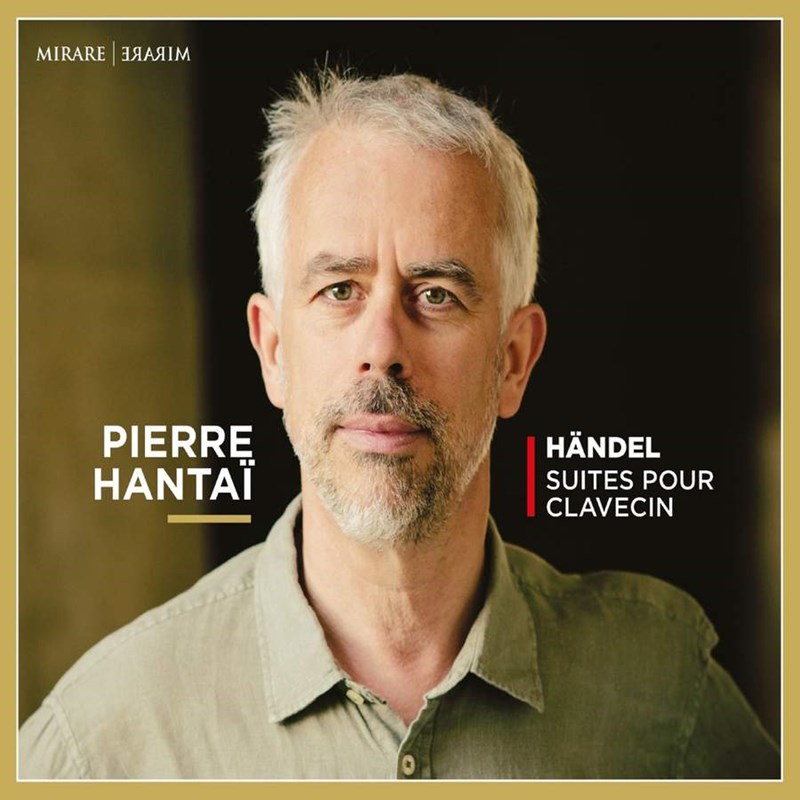 Handel Suites
Pierre Hantaï hpd
Mirare
Pierre Hantaï's volume of Handel harpsichord suites was a revelation: never before have I heard these pieces performed in a manner that reached so far beyond the score to unlock their potential to reflect the composer's reported genius at the keyboard. Greatness meets greatness.
---
Philip Kennicott: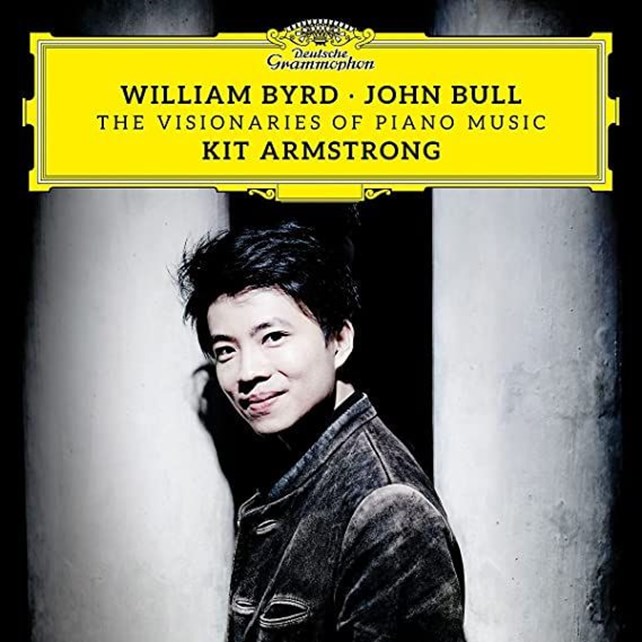 Bull. Byrd 'The Visionaries of Piano Music'
Kit Armstrong pf
DG
Even passionate fans of this repertoire will admit that performers need extraordinary finesse and imagination to keep the keyboard works of William Byrd and John Bull from sounding leaden. Pianist Kit Armstrong brings both to his account of these 'Visionaries of Piano Music', harnessing a freewheeling sense of expressive freedom to a keen understanding of the idiom and history.
---
Richard Lawrence: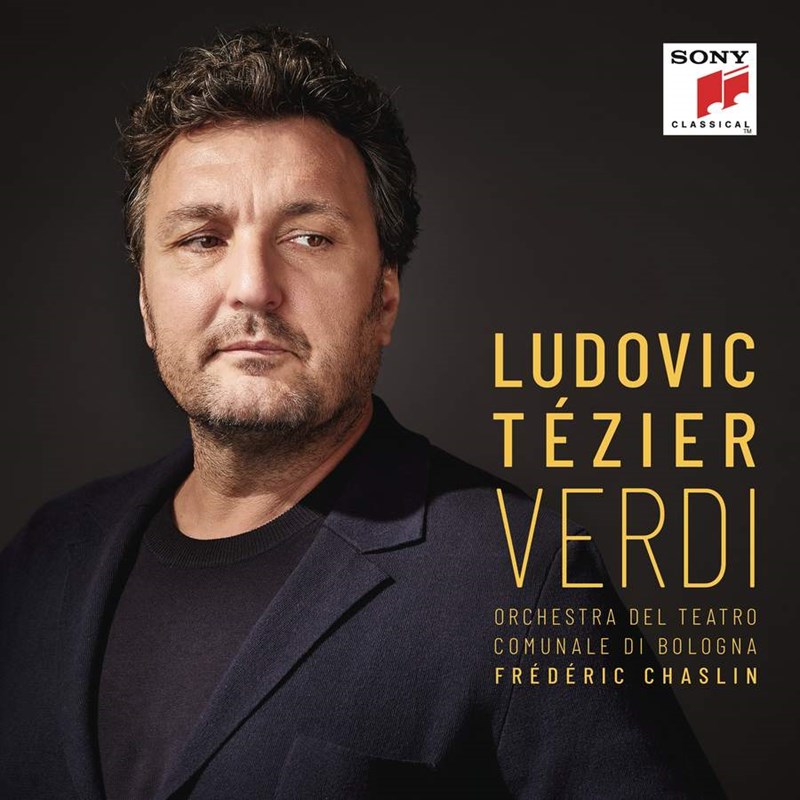 Verdi Opera Arias
Ludovic Tézier bar Orch of the Teatro Communale, Bologna / Frédéric Chaslin
Sony Classical
Ludovic Tézier has come a long way since his Raimbaud in Le comte Ory from Glyndebourne. Having admired him on stage in both the French and Italian versions of Don Carlos, I was thrilled to find him singing Posa's farewell twice over. He is a wonderful Verdi baritone, and his legato phrasing is a particular joy.
---
Andrew Mellor: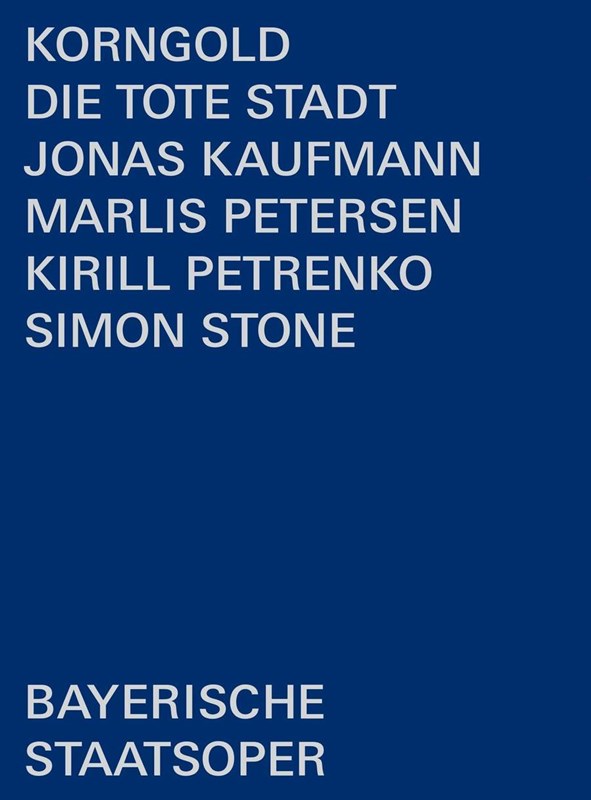 Korngold Die tote Stadt
Sols; Orchestra of the Bavarian State Opera / Kirill Petrenko
BSO Recordings
I've become steadily convinced over recent years that Korngold's first full-length opera is one of the most beautiful, original and relevant of the past century. But I still hadn't ever seen it – until this recording came along with its dream team in every department. Spellbinding and devastating.
---
Ivan Moody: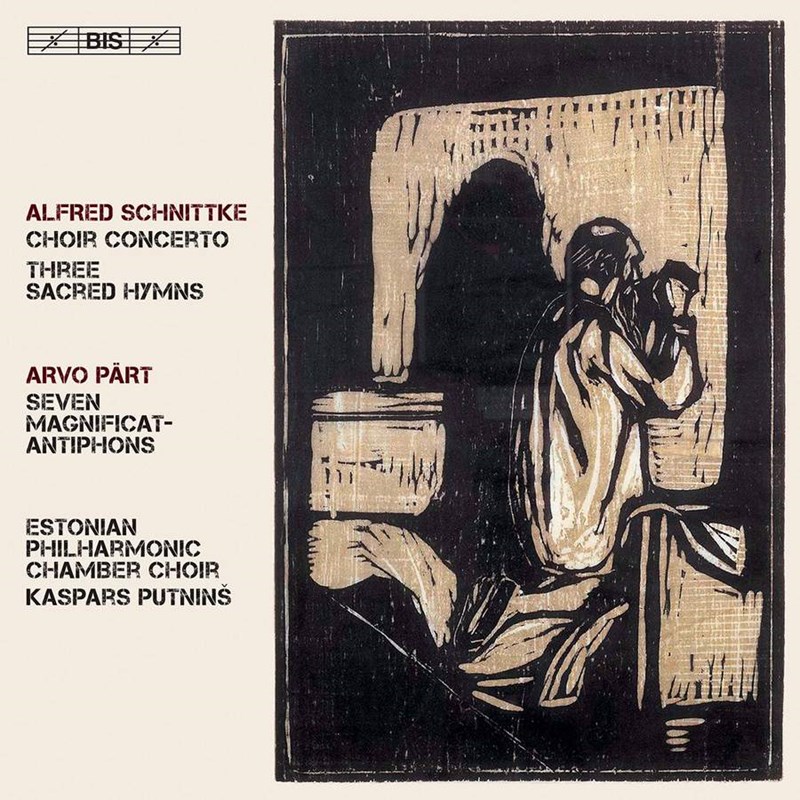 Schnittke. Pärt Choral Works
Estonian Philharmonic Chamber Choir / Kaspars Putniņš
BIS
An absolutely thrilling reading of Schnittke's choral masterpiece, Choir Concerto, alive to every nuance as well as conveying the larger narrative. It's the perfect vehicle for the Estonian choir under Putniņš's incisive direction, and in addition we are given superb accounts of the miniature Three Sacred Hymns and Arvo Pärt's Magnificat-Antiphons. The engineering captures the radiance of the choir's sound to perfection.
---
Jeremy Nicholas: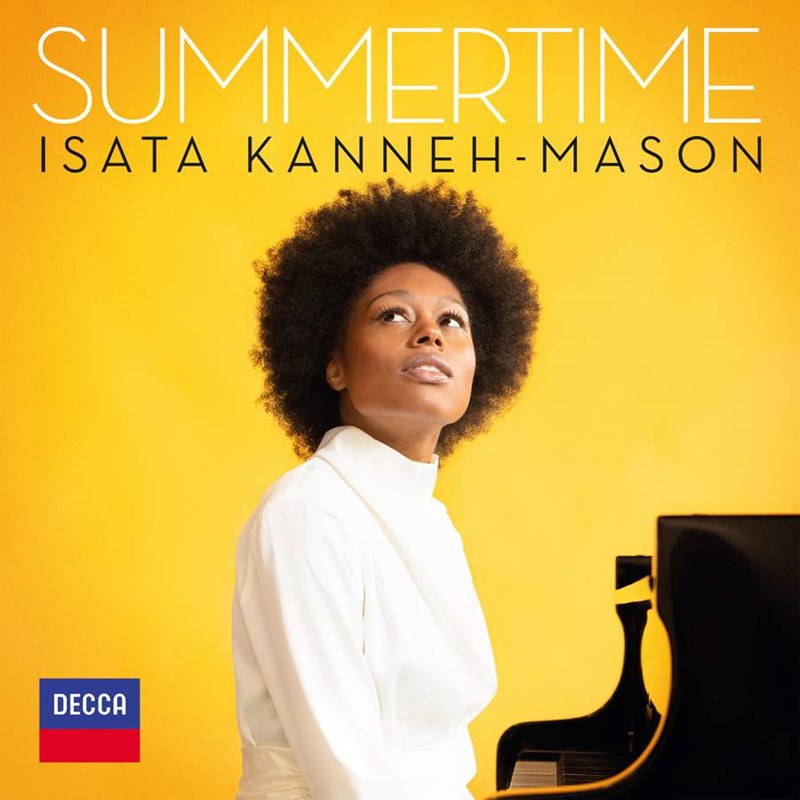 'Summertime'
Isata Kanneh-Mason pf
Decca
If I might be allowed two bites of the cherry, the box-set that gave me the most pleasure was nonagenarian Ruth Slenczynska's 'Complete American Decca Recordings' (DG Eloquence, 3/21) but my favourite single album – no question – was the musical sunshine of Isata Kanneh-Mason's 'Summertime', with playing as freshly minted and scintillating as her imaginative and original choice of repertoire.
---
Richard Osborne: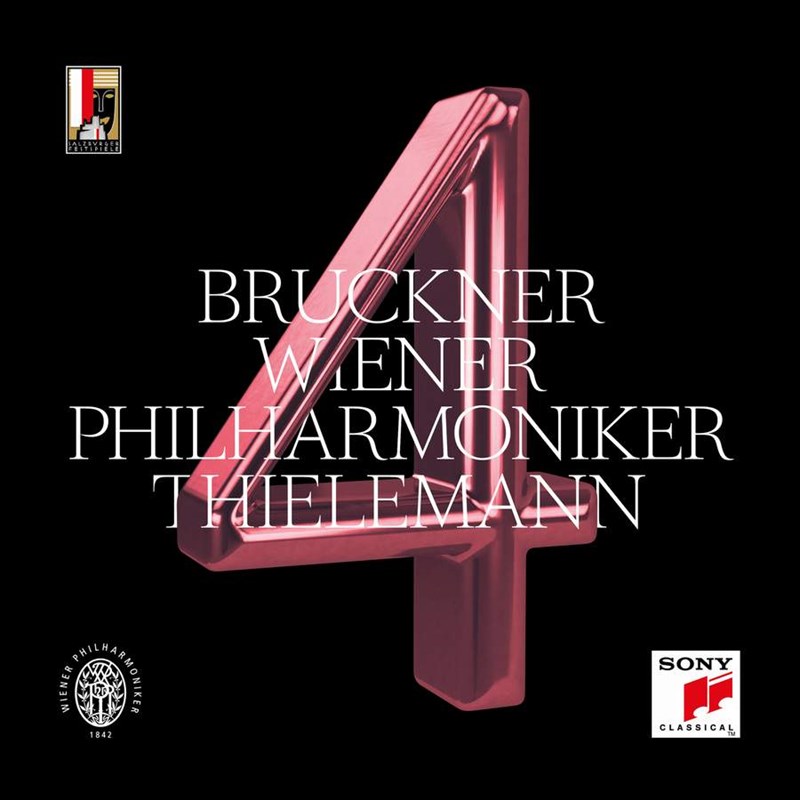 Bruckner Symphony No 4
Vienna Philharmonic Orchestra / Christian Thielemann
Sony Classical
Christian Thielemann's superbly judged and impeccably recorded performance of Bruckner's Fourth Symphony, made with the Vienna Philharmonic in what seems to have been an oasis of calm in Salzburg during the dog days of summer 2020, promises to be one of the nobler growths in the small forest of Bruckner recordings he currently has under cultivation.
---
Mark Pullinger: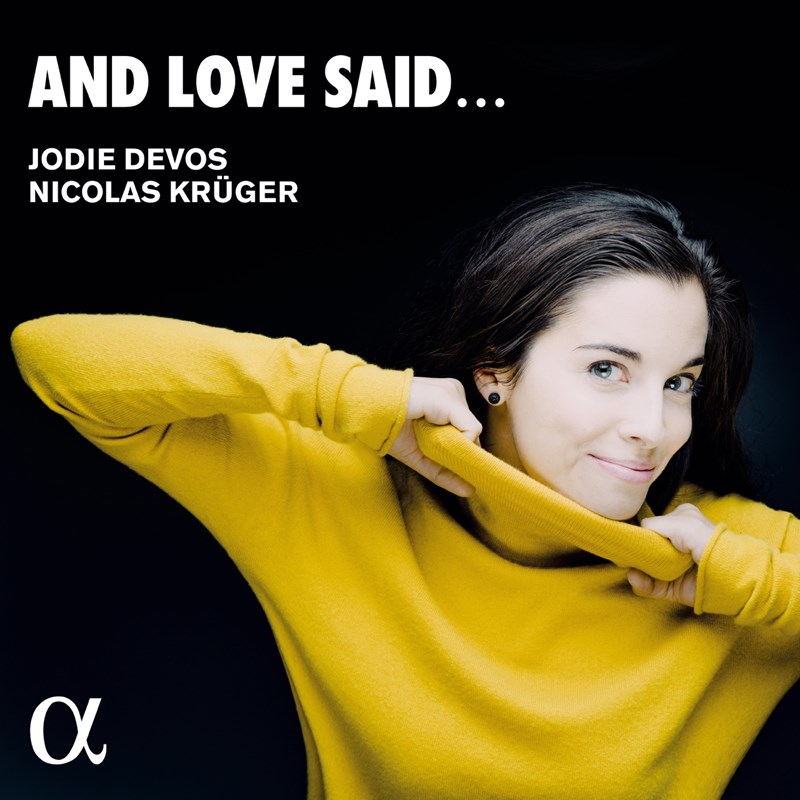 'And Love Said … '
Jodie Devos sop Nicolas Krüger pf
Alpha
In a year where vocal performances have earned gongs aplenty, this charmer of an album by Jodie Devos has slipped under the radar somewhat. It's a gorgeous collection of songs in English, sensitively sung, and if Freddie Mercury's 'You take my breath away' at the end doesn't take away yours, something's wrong.
---
Peter Quantrill: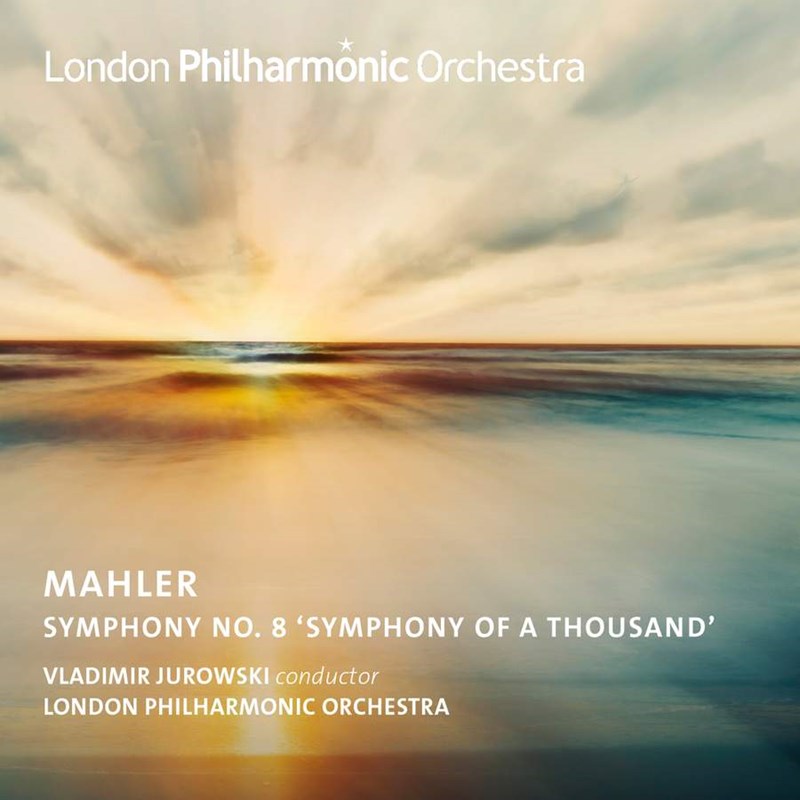 Mahler Symphony No 8
Sols; choruses; LPO / Vladimir Jurowski
LPO
Hardly lockdown music, but both Jurowski and Gustavo Dudamel (DG, 7/21) have shaken off tradition and exposed decades of category error in reshaping the modern Cinderella of Mahler symphonies. By underlining its operatic narrative with the aid of a not-notably starry solo cast, Jurowski in particular gives the attentive listener reason to believe in the piece afresh, not as a sprawling cantata-symphony or overwrought exercise in displaced mother-adoration, but as a summation of the composer's art, craft and beliefs.
---
Guy Rickards: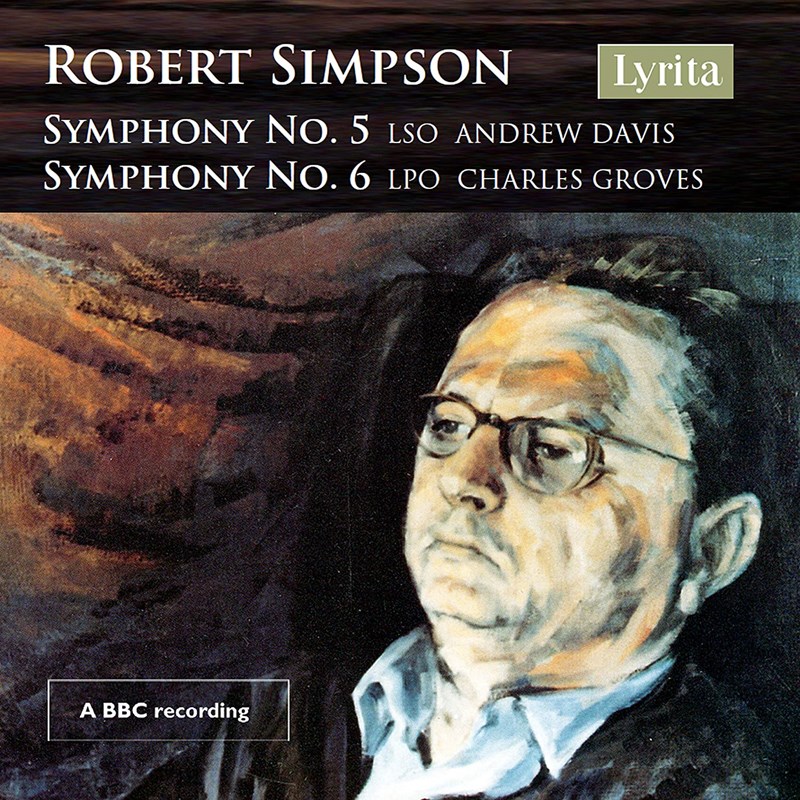 R Simpson Symphonies—Nos 5 & 6
LSO / Andrew Davis; LPO / Charles Groves
Lyrita
Only one possible choice, and in his centenary year. No, I'm not referring to Malcolm Arnold's wonderful Fifth, but the world premiere of Robert Simpson's (1971-72). I first encountered this broadcast in my teens; it changed my life. I had never realised music could be so powerful. Almost 50 years on, its impact remains undiminished.
---
Malcolm Riley: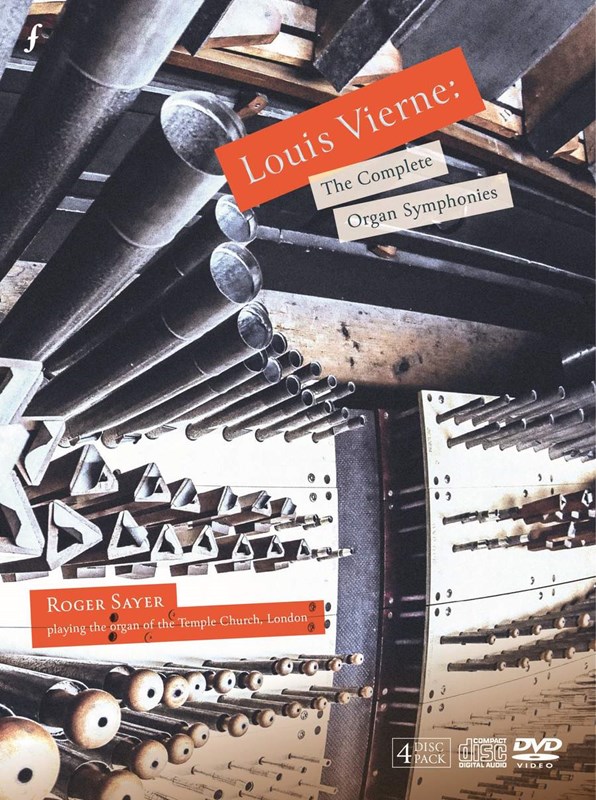 Vierne Complete organ symphonies
Roger Sayer org
Fugue State Films
The 150th birthday of the French organist and composer Louis Vierne was marked with Roger Sayer's splendid survey of the complete organ symphonies, recorded during lockdown on the 1927 Harrison & Harrison organ in London's Temple Church. Sayer's technical mastery is matched by his exquisite choice of tonal colour.
---
Marc Rochester: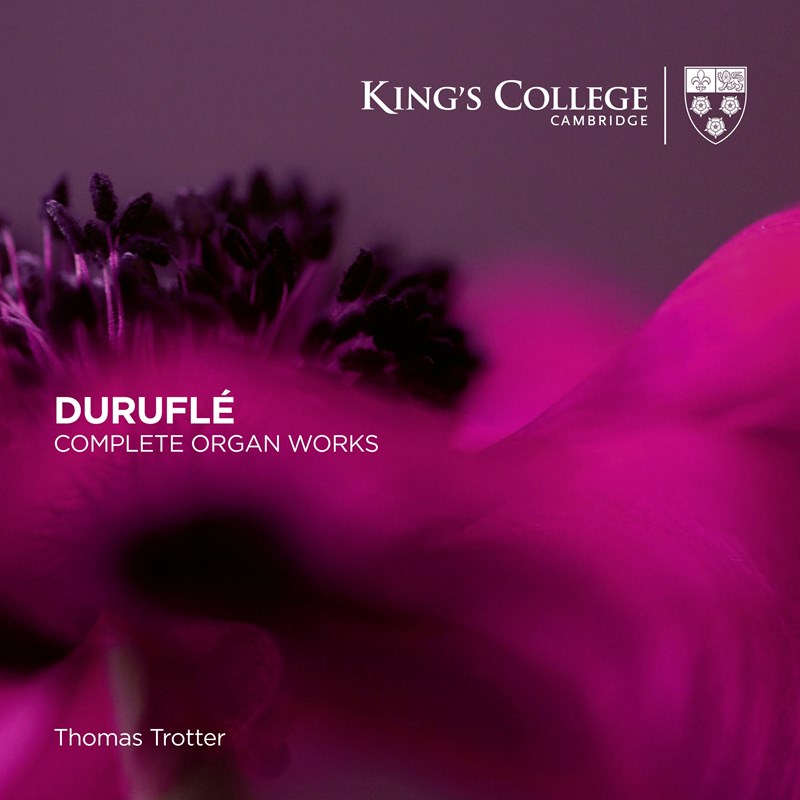 Duruflé Organ Works
Thomas Trotter org
King's College
Thomas Trotter seemed to be truly inspired by his return to the scene of his early professional triumphs – King's College Chapel, Cambridge – to record a programme of Duruflé on the newly restored organ. This magnificent release on King's own label stood out for me as the runaway champion of organ recordings during the year.
---
Patrick Rucker: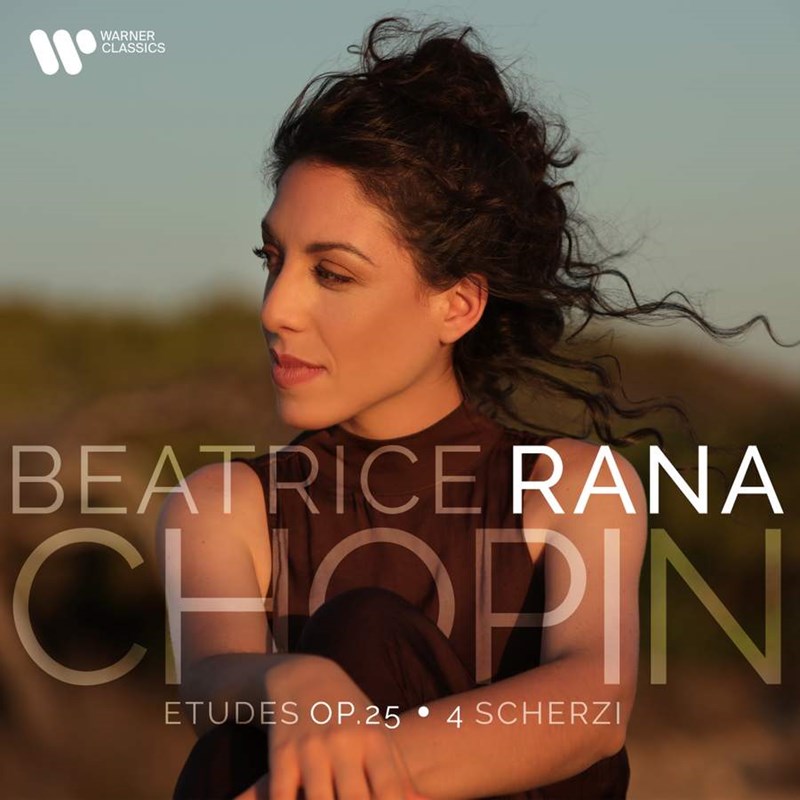 Chopin Etudes, Op 25. Four Scherzos
Beatrice Rana pf
Warner Classics
Beatrice Rana again displays artistry and imaginative breadth well beyond her years in these stunningly original, deeply expressive Chopin performances. Technical mastery is a given in Études delivered as though improvised in inspiration's white heat. The Scherzos combine flights of fury, elation, fantasy and despair with islands of ethereal calm.
---
Edward Seckerson: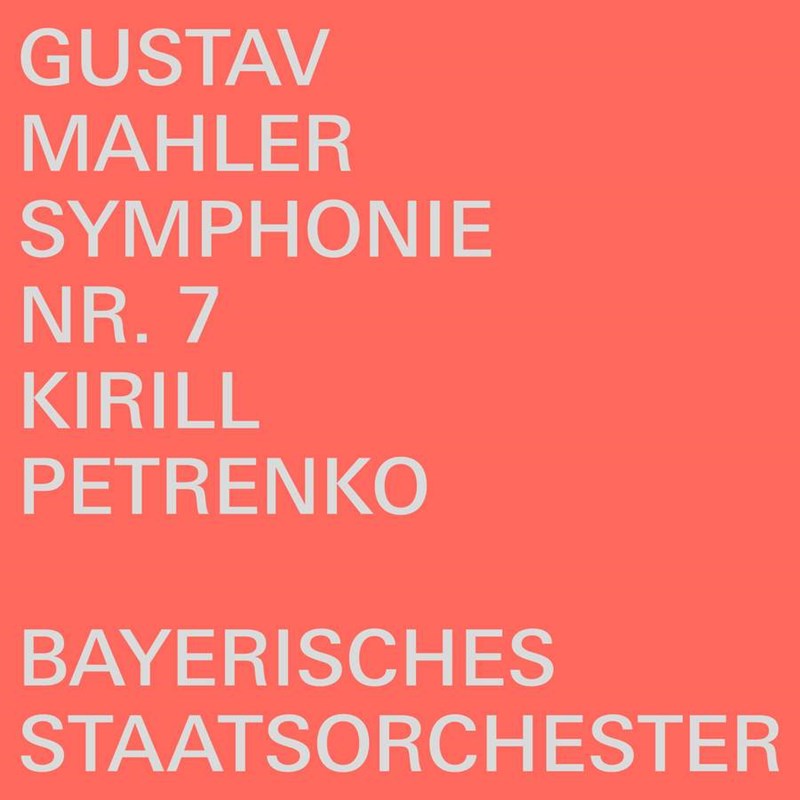 Mahler Symphony No 7
Bavarian State Orchestra / Kirill Petrenko
BSO Recordings
An astonishing performance from a quietly unassuming but extraordinary talent. As I said in my review, I really thought I knew this piece. But Kirill Petrenko has us recalibrating our hearing and re-evaluating our opinion of it. It is more beautiful and more mysterious and more special a piece than I had ever previously thought.
---
Mark Seow: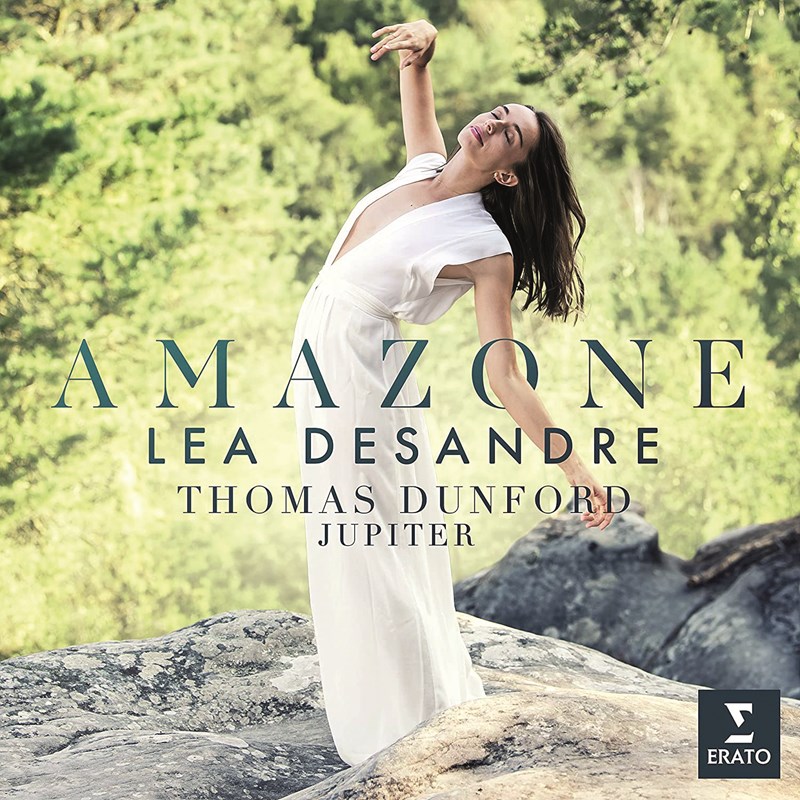 'Amazone'
Lea Desandre mez Jupiter / Thomas Dunford
Erato
A glitteringly good, star-studded treat (Cecilia Bartoli and Véronique Gens are among the guests). Lea Desandre is the perfect Amazonian: her declamation is fierce, persistently animate. She is one of many fine warriors defending this musical jungle: the murmuring river of Thomas Dunford's pluck, while Sophie Gent and Théotime Langlois de Swarte are birds in telepathic song.
---
Hugo Shirley: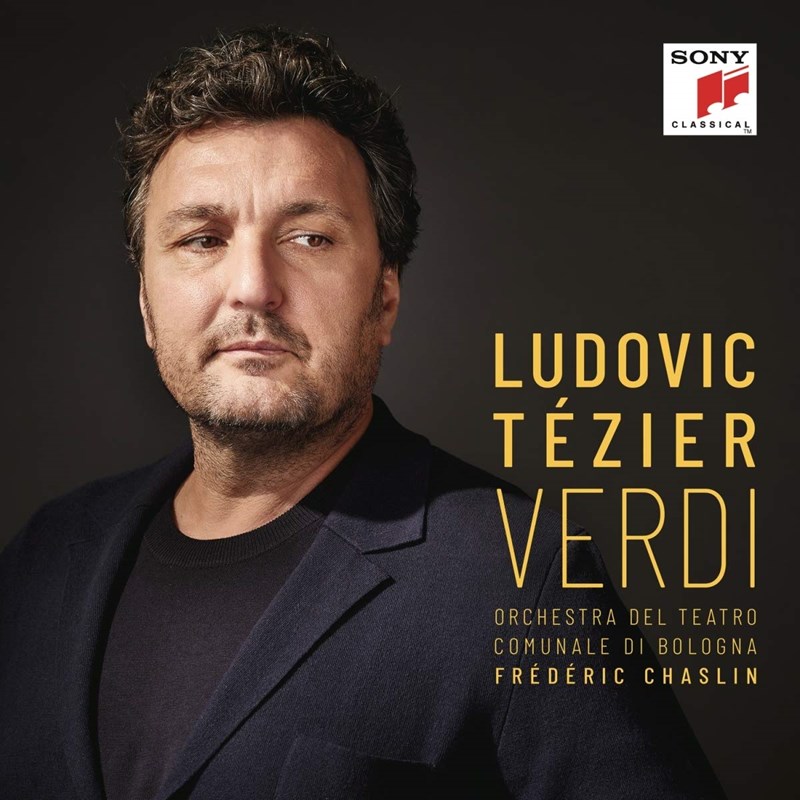 Verdi Opera Arias
Ludovic Tézier bar Orch of the Teatro Communale, Bologna / Frédéric Chaslin
Sony Classical
For the past decade, whenever anyone has lamented the lack of any true Verdi baritones, I've responded with the name of Ludovic Tézier. His now Gramophone Award-winning Verdi album showcases a voice and artist in their prime, and has finally, one feels, brought him the broader international recognition he deserves.
---
Pwyll ap Siôn: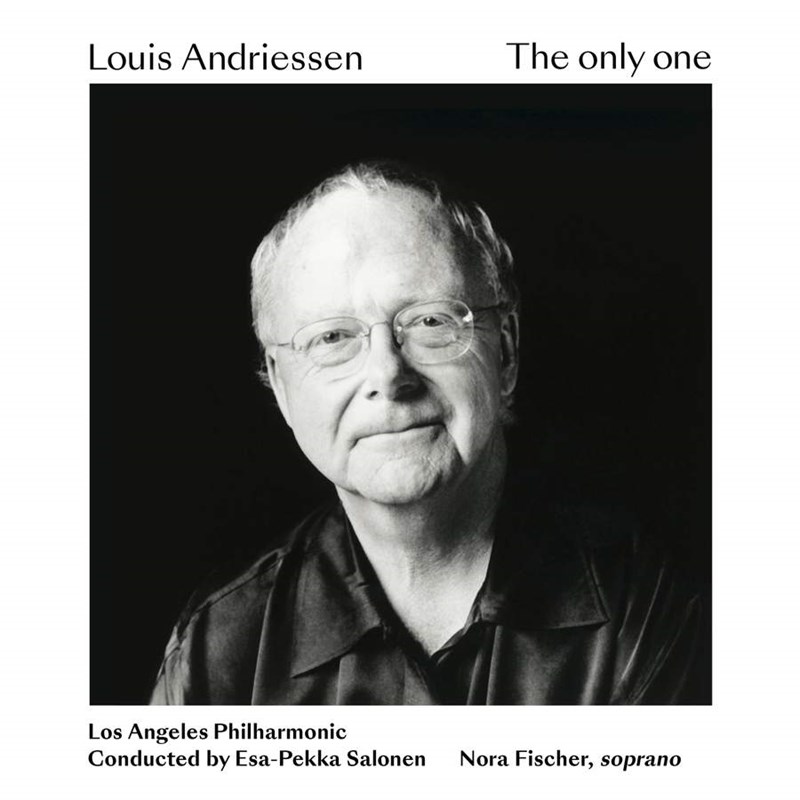 Andriessen The only one
Nora Fischer sop Los Angeles PO / Esa-Pekka Salonen
Nonesuch
It was with great sadness that Louis Andriessen's death was announced earlier this year. Remembered mainly for his visceral and uncompromising post-minimalist style, the Dutch composer's music also contains moments of searing beauty and dry wit, as heard here in one of his last works, featuring singer Nora Fischer. He will be missed.
---
Harriet Smith: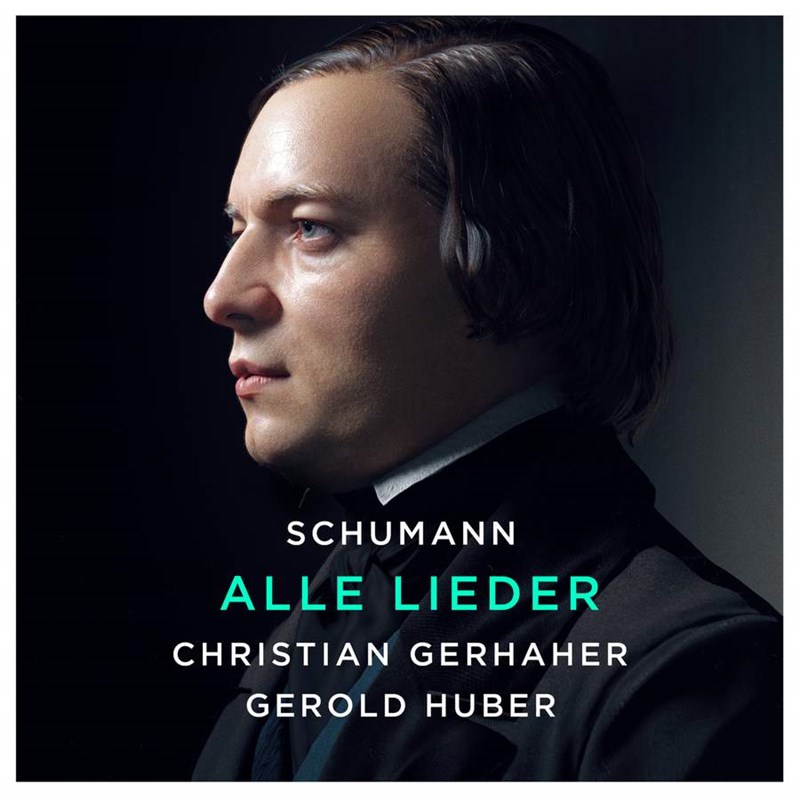 Schumann 'Alle Lieder' – Complete Songs
Christian Gerhaher bar Gerold Huber pf
Sony Classical
Despite some extraordinary piano recordings this year, I'm encroaching into vocal territory. I've long cherished the partnership of Christian Gerhaher and Gerold Huber; their almost telepathic relationship remains miraculous, and Gerhaher's tone is a many-hued thing of wonder. It is to their complete Schumann that I have turned following the death of my beloved dad, finding in it a rare consolation.
---
David Patrick Stearns: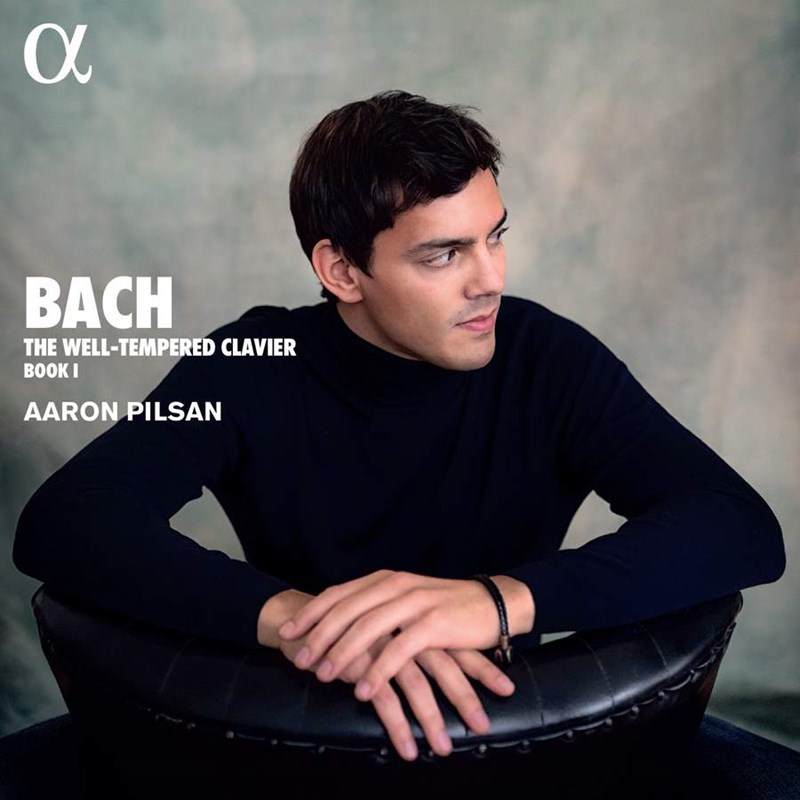 JS Bach The Well-Tempered Clavier, Book I
Aaron Pilsan pf
Alpha
Whenever I need something to renew my relationship with music, I turn to The Well-Tempered Clavier for its conceptual and expressive purity – both qualities being heard in high relief in the new Aaron Pilsan recording of Book I. Playing on modern piano, Pilsan fully embodies the piece, with the exuberant fearlessness of a 26-year-old who doesn't put Bach on a pedestal. Colouristic elements are shaded by an alternative not-quite-equal temperament, making the listening experience all the more renewing.
---
David Threasher: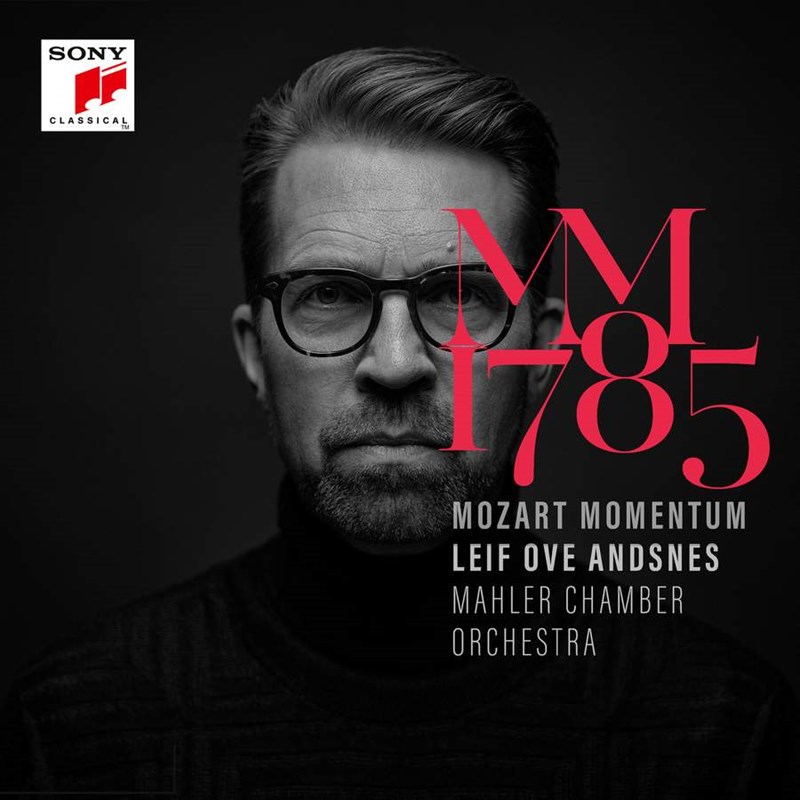 Mozart 'Mozart Momentum 1785'
Mahler Chamber Orchestra / Leif Ove Andsnes
Sony Classical
There's something special about hearing world-class musicians such as Leif Ove Andsnes and his friends approaching music that has become all but ubiquitous with such a sense of exploration alongside armfuls of authority and a touching humility in the face of the task. It's the finest K466 of the year.
---
David Vickers: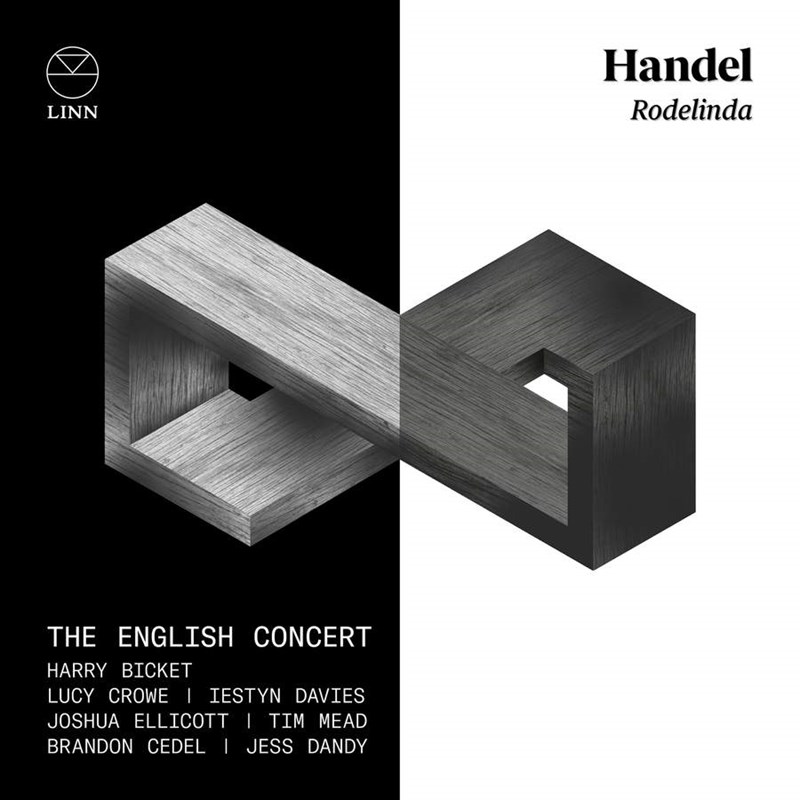 Handel Rodelinda
Sols; The English Concert / Harry Bicket
Linn
This is that rarest of things – a Handel opera performance that gets pretty much everything just right, musically and dramatically. Notwithstanding the socially distanced sessions, Harry Bicket's sagacious direction ensures that The English Concert's phrasing, harmonic weighting, textures and theatrical pacing are marvellous, while the casting, from top to bottom, couldn't be more perfect.
---
Richard Whitehouse: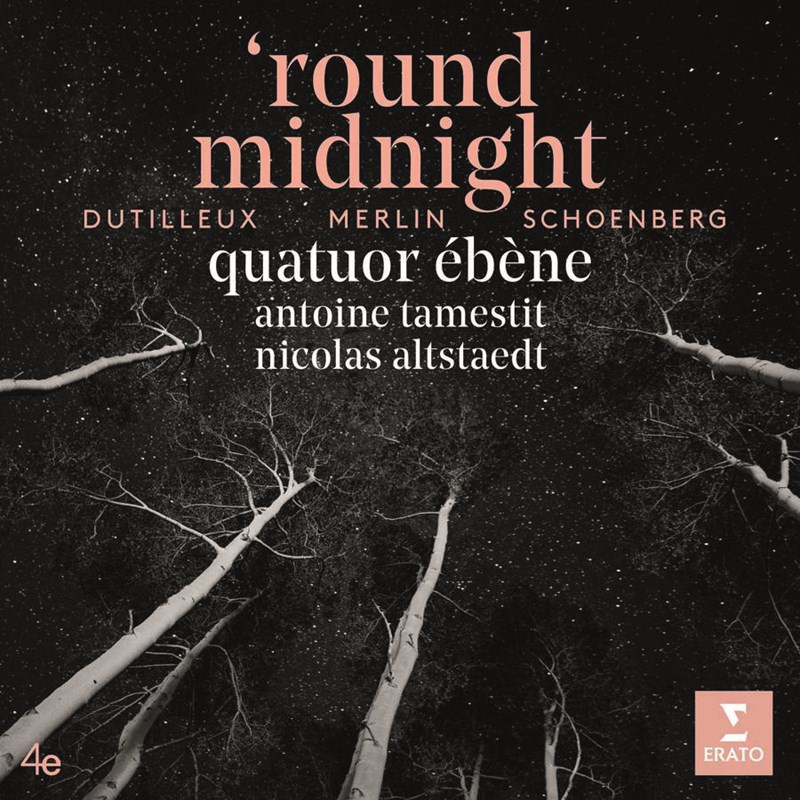 'Round Midnight'
Quatuor Ébène
Erato
Following up a project such as 'Beethoven Around the World' was a tall order, but Quatuor Ébène has done just so with its 'Round Midnight' concept that brings Dutilleux and Schoenberg into unexpected yet often revelatory accord, abetted by the sheer intensity of commitment this ensemble brings to everything it does.
---
Arnold Whittall: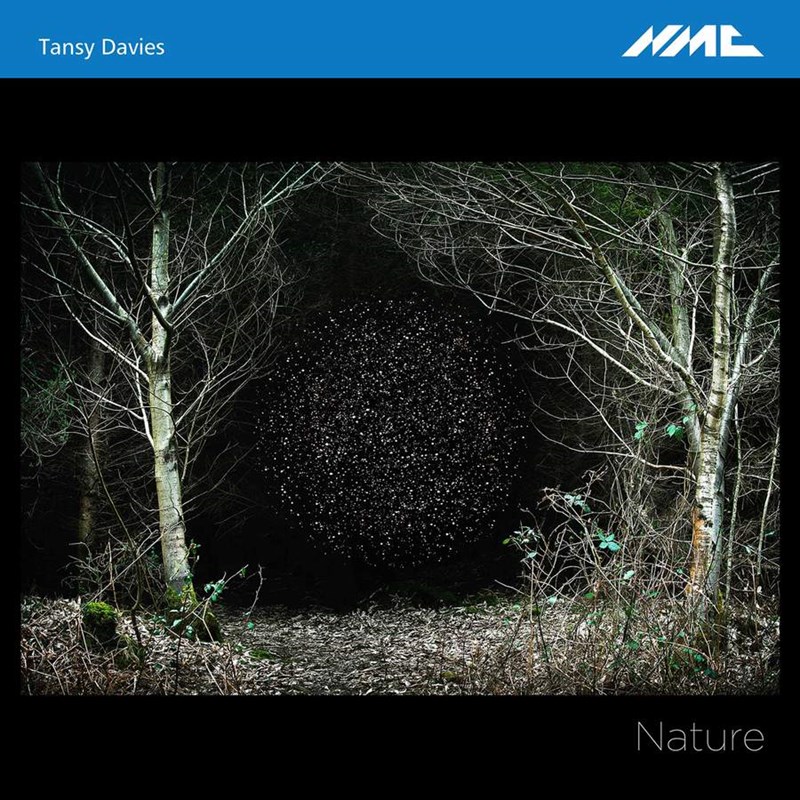 T Davies Dune of Footprints. Nature
Various artists
NMC
Contemporary composers can hardly ignore the world we live in. But the risks of sententious sermonising are ever present, and this well-varied programme of pieces by Tansy Davies is a model of how to avoid preachy dreariness. The environmental message is clear, but the music is urgent and engaging on its own terms, in performances of rare conviction.
---
Richard Wigmore: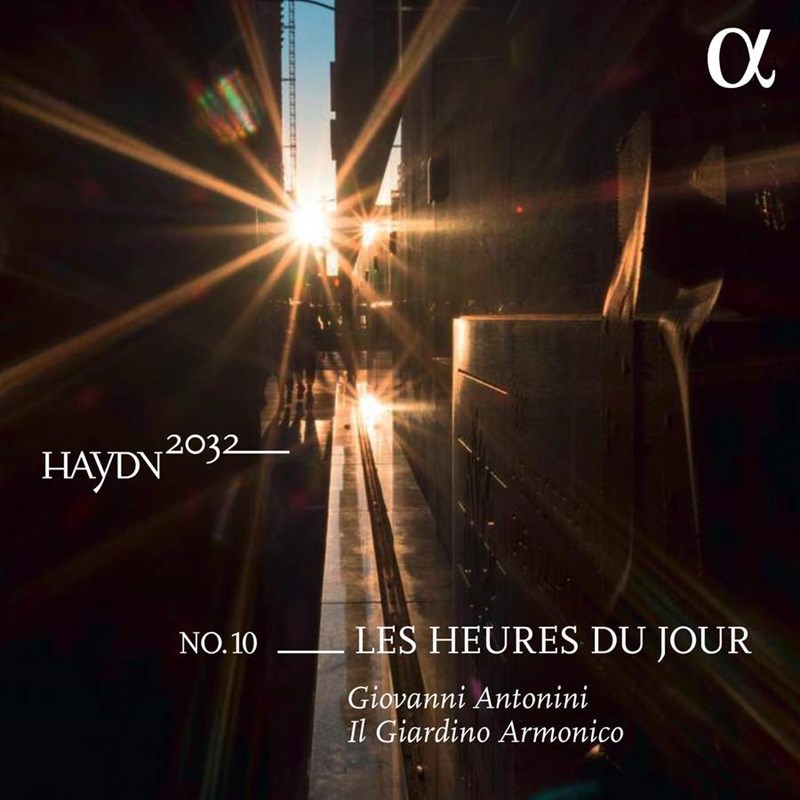 Haydn Symphonies Nos 6, 'Le matin', 7, 'Le midi' & 8, 'Le soir' Mozart Serenata notturna
Il Giardino Armonico / Giovanni Antonini
Alpha
Haydn inconveniently failed to add a 'night' symphony to his 'Times of Day' trilogy. Giovanni Antonini makes amends with a performance of Mozart's nocturnal serenade by turns suave and raucously subversive. In the Haydn, Antonini and his crack period band outgun all the competition in colour, operatic brio and a twinkling sense of fun. My feel-good recording of the year.
---
William Yeoman: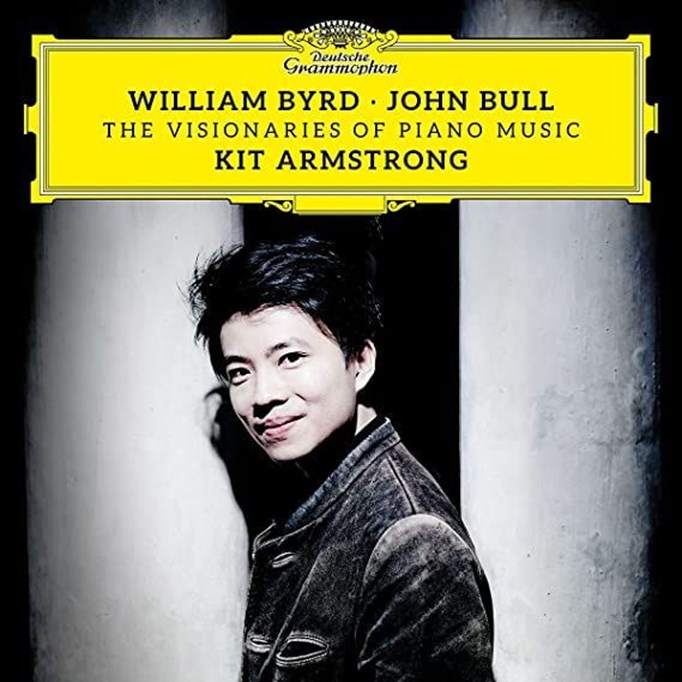 Bull. Byrd 'The Visionaries of Piano Music'
Kit Armstrong pf
DG
Kit Armstrong's unashamedly pianistic yet far-from historic accounts of the virginal music of William Byrd and John Bull are sensational. Armstrong always has something interesting to say. And that's what makes his Byrd no flight of fancy, his Bull no bull. These thrilling, rigorously argued performances are of our time. But they'll stand the test of time, too.
---
Welcome to

 

Gramophone

 

...
We have been writing about classical music for our dedicated and knowledgeable readers since 1923 and we would love you to join them.
Subscribing to Gramophone is easy, you can choose how you want to enjoy each new issue (our beautifully produced printed magazine or the digital edition, or both) and also whether you would like access to our complete digital archive (stretching back to our very first issue in April 1923) and unparalleled Reviews Database, covering 50,000 albums and written by leading experts in their field.
To find the perfect subscription for you, simply visit: gramophone.co.uk/subscribe