Editor's Choice recordings – February 2016
Gramophone
Friday, January 29, 2016
Martin Cullingford's pick of the finest recordings from this month's reviews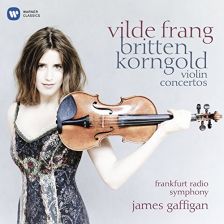 Recording of the Month
Britten. Korngold Violin Concertos
Vilde Frang vn Frankfurt RSO / James Gaffigan
(Warner Classics)
A hugely impressive recording, Vilde Frang's brilliant control and dramatic intensity as assured in the lush themes of Korngold's Concerto as in the technical extremes of Britten's.
Read the Gramophone review | (album to be released on February 26)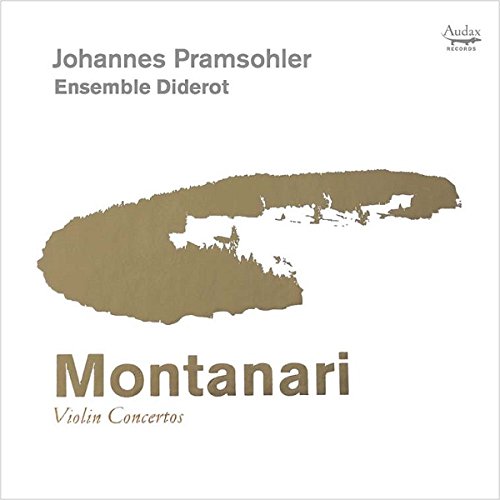 Montanari Violin Concertos
Ensemble Diderot / Johannes Pramsohler vn
(Audax)
A chance to discover some fascinating but forgotten works from the Baroque, and a very strong case is made for them by this fine Paris-based ensemble.
Read the Gramophone review | Buy from Qobuz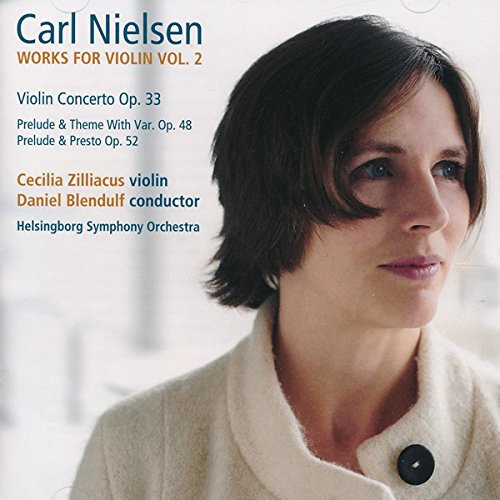 Nielsen 'Works for Violin, Vol 2'
Cecilia Zilliacus vn Helsingborg SO / Daniel Blendulf
(dB Productions)
A demanding work, containing a variety of styles and approach – not to mention technical challenges – but all beautifully conveyed here by Cecilia Zilliacus.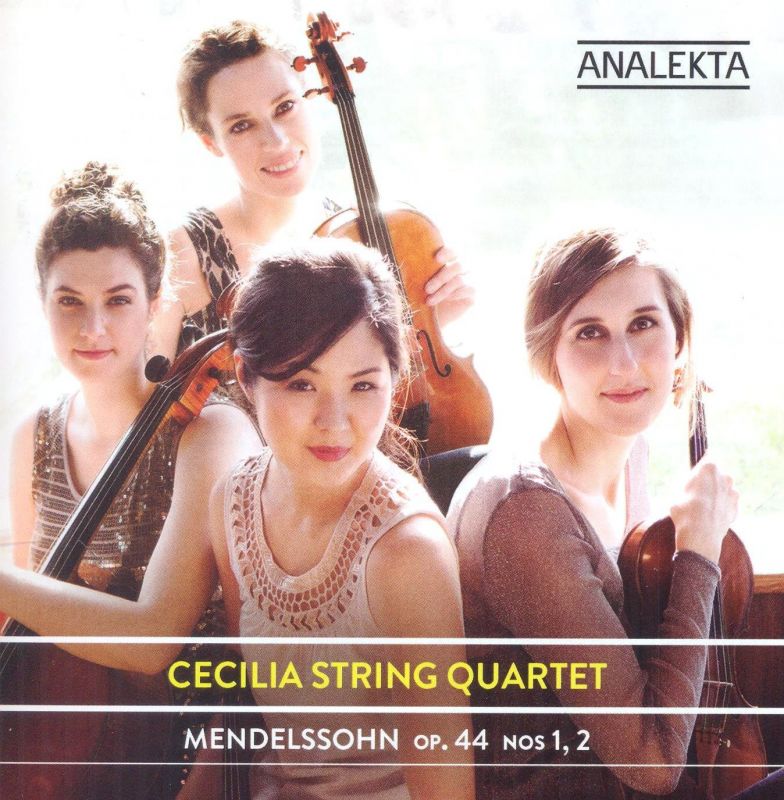 Mendelssohn String Quartets, Op 44 Nos 1 and 2
Cecilia Quartet
(Analekta)
Former Banff Quartet Competition winners, the Cecilia Quartet wonderfully approach these middle Mendelssohn quartets with elegance and affection.
Read the Gramophone review | Buy from Qobuz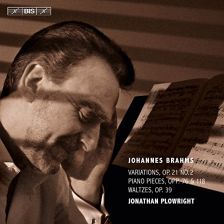 Brahms 'The Complete Solo Piano Music, Vol 3'
Jonathan Plowright pf
(BIS)
Jonathan Plowright, always a thoughtful and brilliantly skilled pianist, continues his Brahms survey with another superb collection.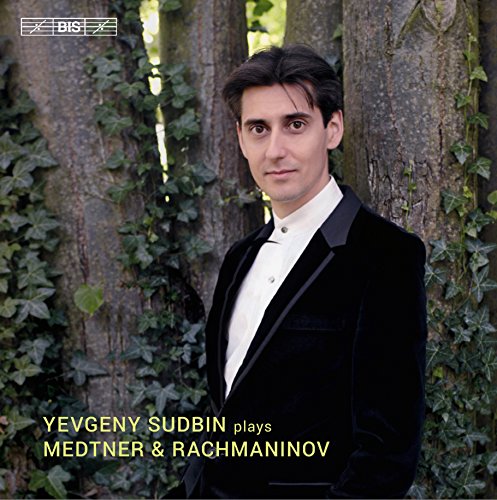 Medtner. Rachmaninov Piano Works
Yevgeny Sudbin pf
(BIS)
Yevgeny Sudbin's understanding of Medtner's sound world feels instinctive and his performance is a highly personal one.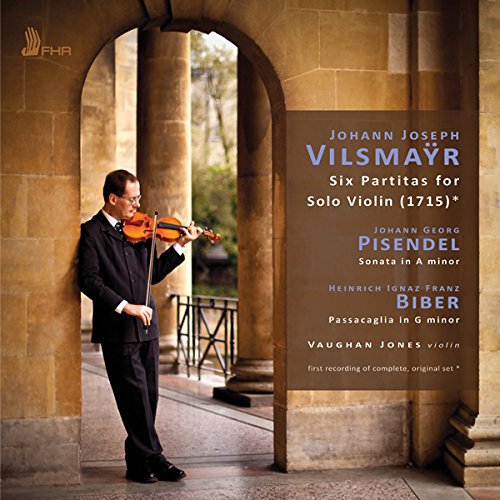 Vilsmaÿr. Biber. Pisendel Solo Violin Works
Vaughan Jones vn
(First Hand)
More superb Baroque discoveries this month; the highlight is the engaging and wonderfully played set of Six Partitas by Vilsmaÿr. Read the Gramophone review | Buy from Qobuz
Gramophone's Audio Editor Andrew Everard writes: 'Just in case you thought high-resolution recording was only heard at it best when unravelling the complexities of large ensembles, this wonderfully atmospheric set of solo violin works really benefits from being heard in the 96kHz/24bit in which it was originally recorded. The instrument is beautifully focused, and the ambience of the recording venue – the small 17th century church of St Mary Magdalene in Willen, Bucks – adds a luminosity and presence to the captivating performances. Every note is crystal-clear, hanging in the recorded acoustic in a rather wonderful manner.'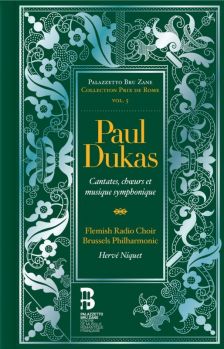 Dukas 'Cantates, choeurs et musique symphonique'
Sols; Flemish Radio Choir; Brussels Philharmonic Orchestra / Hervé Niquet
(Ediciones Singulares)
They may not have won Dukas the competition he wrote them for, but don't let that put you off: a rewarding listen.
Read the Gramophone review | Buy from Qobuz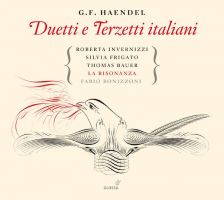 Handel 'Duetti e terzetti italiani'
Sols; La Risonanza / Fabio Bonizzoni
(Glossa)
The impeccable standard of singing and playing we've come to expect from Bonizzoni and colleagues, here in a survey of rarely recorded early Handel.
Read the Gramophone review | Buy from Qobuz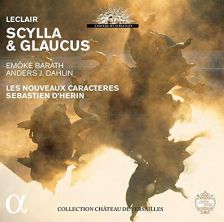 Leclair Scylla et Glaucus
Sols; Les Nouveaux Caractères / Sébastien d'Hérin hpd
(Alpha)
Drama, emotion and some quite delightful music courtesy of Leclair in his only opera, here given superb and spirited advocacy. Read the Gramophone review | Buy from Qobuz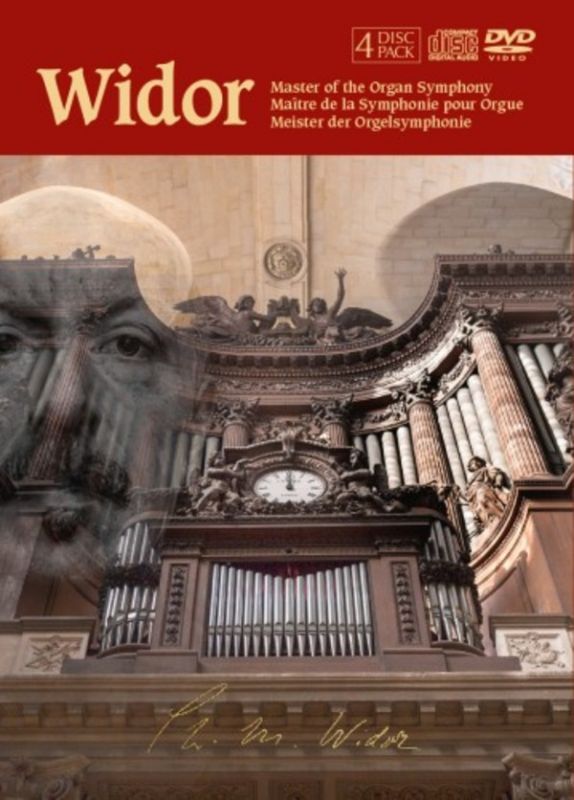 DVD/blu-ray
Widor 'Master of the Organ Symphony'
Gerard Brooks, Daniel Roth, Carolyn Shuster Fournier orgs
(Fugue State Films)
Another expertly in-depth (but completely accessible) addition to Fugue State Films' fascinating explorations of key figures from the organ world.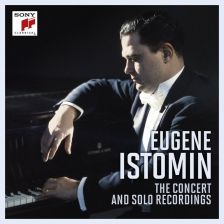 Reissue/archive
Eugene Istomin 'The Concerto and Solo Recordings'
(Sony Classical)
A chance to reappraise the legacy of pianist Eugene Istomin in this excellent-value set from Sony.
Read the Gramophone review | Buy from Qobuz