EUFSC's New Dubai Middle East Classical Music Academy
Sponsored
Monday, September 6, 2021
The Middle East Classical Music Academy represents an important new venture for both the events' organisers and the local classical music community in the Middle East
This month saw the launch of the Middle East Classical Music Academy (MECMA) in Dubai, an exciting new initiative organised by the European Foundation for Support of Culture (EUFSC) in collaboration with the UAE-based SAMIT Event Group. The project brings together numerous internationally-renowned performers and pedagogues for a unique programme of world-class musical education, with masterclasses taking place at Dubai's highly respected Jumeirah Zabeel Saray and its Music Hall, a palatial resort located on the West Crescent of the city's famous Palm Jumeirah. The MECMA extends from September 4 to 23, and features classes in 10 schools of study, with professors including such luminaries as Daniel Hope, Rudolf Buchbinder and Stella Chen.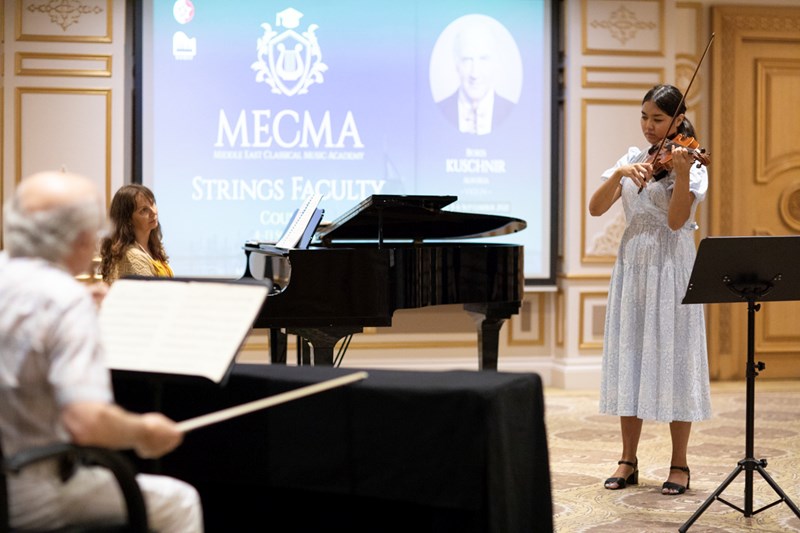 The Middle East Classical Music Academy represents an important new venture for both the events' organisers and the local classical music community in the Middle East. Never before has an event of such magnitude and excellence in this field of artistic endeavour operated in Dubai, a city still actively – yet assuredly – building its own tradition of classical music performance and education. Indeed, even outside of the UAE's most populous city, the quality of music tuition available at the MECMA would be considered of an extremely high standard, with, in addition to the aforementioned artists above, masterclasses being led by celebrated figures including pianists Dmitri Alexeev and Pavel Gililov, violinists Igor Petrushevski and Pavel Vernikov, cellist Alexander Ramm and flautist Maxim Rubtsov.
The academy takes place in two courses, the first having started on September 4 and continuing until September 13, and the second taking place from September 14 to 23. In addition to the wide array of masterclasses with visiting professors, the event also features a breathtaking series of daytime concerts taking place each and every day of the academy. This prestigious series of performances include appearances by some of the biggest names in the world of classical music today, with exceptional students of the academy also invited to perform. The series features the Armenian State Symphony Orchestra and Kaliningrad Symphony Orchestra, with highly acclaimed soloists in attendance such as Haik Kazazyan, Sergei Dogadin, Maxim Rubtsov, Andrey Baranov, Costanza Principe, Jasmine Choi, David Aaron Carpenter, Andrey Gugnin and Nikita Boriso-Glebsky.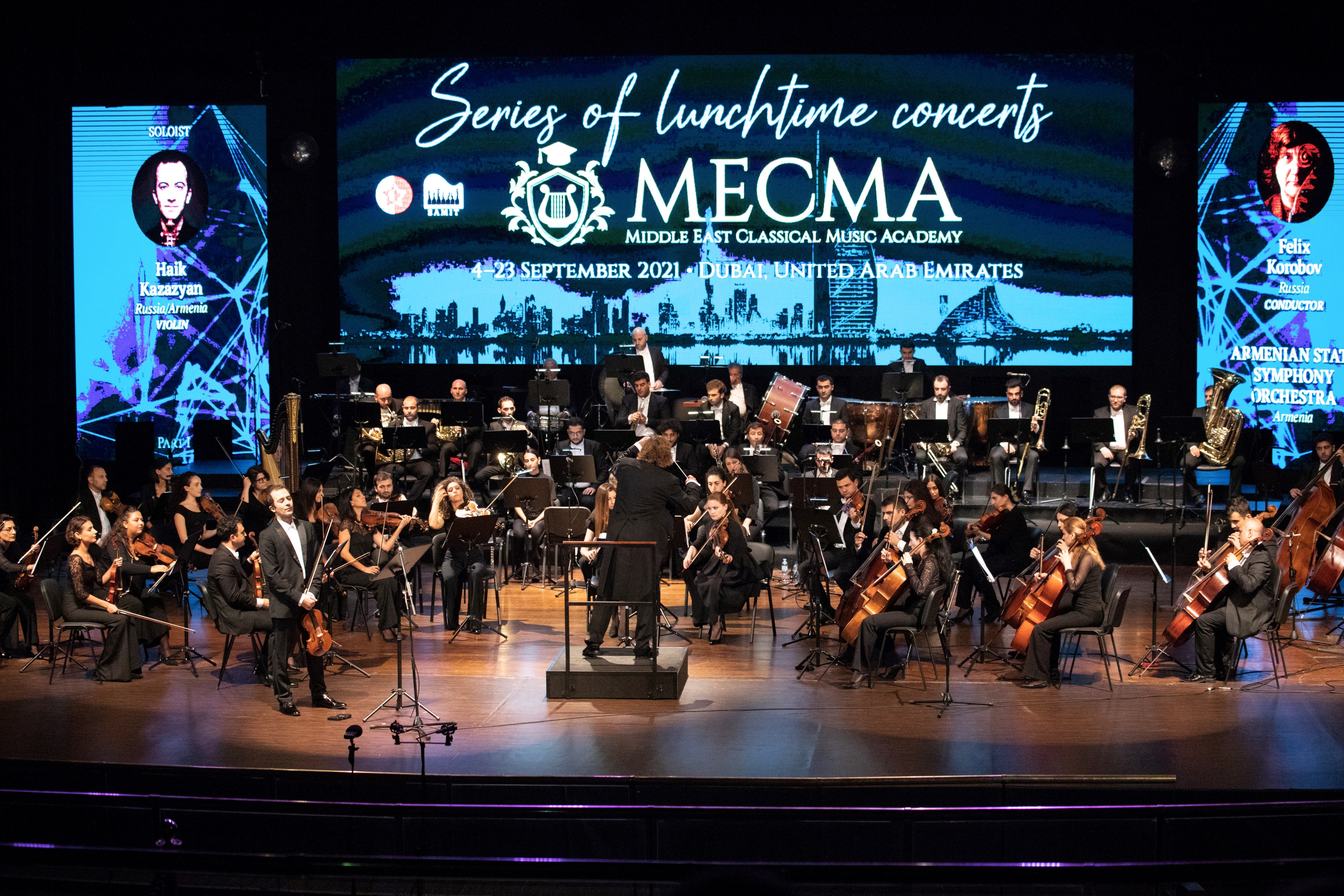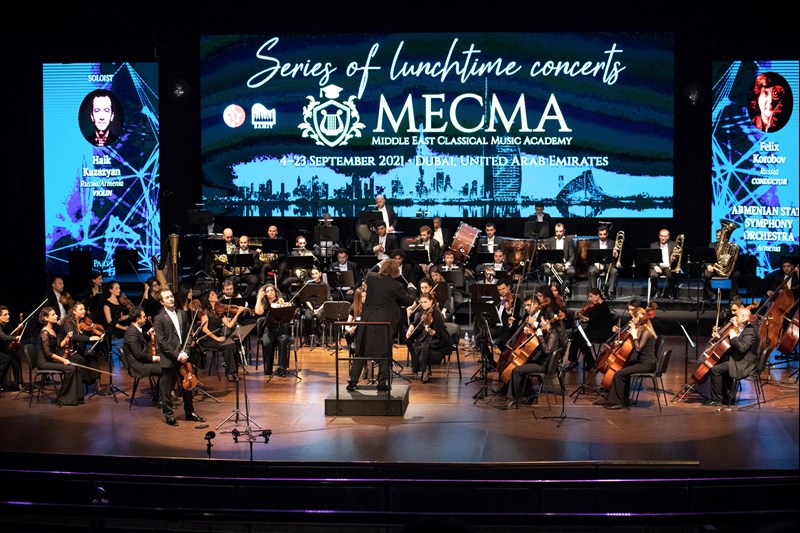 Various conductors are in attendance, including Felix Korobov, Giuseppe Bruno, Aleksei Niaga, Conrad Alphen, Arkady Feldman and Oliver Weder. Chamber concerts will also feature, including duo, trio and chamber orchestra performances. In addition to the list of esteemed internationally-recognised performers, the concerts of the Middle East Classical Music Academy will also feature appearances by 'Prodigy Performers', young musicians who, despite their age, have already demonstrated a proficiency of technique and maturity of musicianship well beyond their years. These ferociously talented youngsters include Elisey Mysin (Russia), Ivaylo Vassileev (Bulgaria), Zahar Vnutskih (Russia), Sofia Leifer (Denmark), Ivan Bessonov (Russia) and Leia Zhu (UK/China).
Speaking of his pride at the establishment of the Middle East Classical Music Academy in Dubai, the EUFSC's President, Konstantin Ishkhanov, said: 'This event represents a truly unique endeavour by the European Foundation for Support of Culture, and one that I believe is immensely beneficial, not simply to those in attendance this summer, but also to the region as a whole. Educational initiatives are a core part of the EUFSC's framework of events, and I believe wholeheartedly that the Middle East Classical Music Academy will leave a lasting legacy both on Dubai, and the wider geographical region for years to come.'
The Middle East Classical Music Academy takes place until 23rd September. For full details, visit the official website.