Explore the Yamaha 'Artist Insight' podcast
Sponsored
Friday, January 7, 2022
These podcasts are stimulating conversations, with Eley a thoughtful, empathetic host, helping these artists communicate their stories in their own words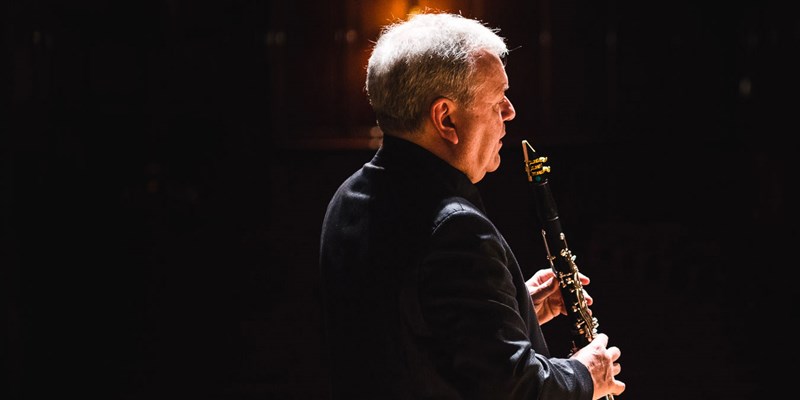 Michael Collins appears on the Yamaha 'Artist Insight' podcast (photo: Jack Lewis Williams)

Over the last two years, successive pandemic lockdowns forced the music industry to find different ways to connect with their audiences when live performances were curtailed. Video streaming achieved new significance, as did podcasting. Yamaha, the instrument makers whose history can be traced back to 1887, already had an 'Artists Insights' series of online articles on its website, where its affiliated performers shared their hints and tips on playing their instruments. During the pandemic, Yamaha continued to 'make waves' – its brand promise to celebrate 'heart-trembling moments' – by turning that series into a podcast.
Hosted by Phoebe Eley, each episode features a different Yamaha artist, but rather than speaking about their instruments, the podcasts focus instead on the artists themselves, their backgrounds and the journeys that the musicians have made during their careers. Yamaha's first season features six of its artists, covering a range of musical styles and genres from jazz saxophonist Håkon Erlandsen and baritone horn player Katrina Marzella to singer, songwriter and cellist Ayanna Witter-Johnson.
Michael Collins has played Yamaha clarinets for a decade and has been a familiar face on the classical scene since winning the woodwind prize in the very first BBC Young Musician of the Year Competition in 1978. In a fascinating podcast, Collins' conversation with Eley ranges across a number of subjects going right back to formative childhood experiences. He recalls being taken to one of the Robert Mayer concerts at the Royal Festival Hall where he heard Rimsky-Korsakov's Scheherazade and fell in love with the clarinet. And he also remembers a Ladybird book about Mozart – with whom Collins shares a birthday (January 27) – which inspired a lifelong love for the composer's music.
The amiable clarinettist is an excellent raconteur and tells Eley how he was encouraged to apply for the BBC Young Musician. He explains how he had to submit his repertoire for each round. Not expecting in his wildest dreams to reach the concerto final, he rootled around a cupboard of scores and, not wanting to pick something predictable like the Mozart or Weber concertos, alighted upon a score with a blue cover – Gerald Finzi's Clarinet Concerto – so he wrote that one down. Collins, of course, reached the final and had just three days to learn the concerto from scratch! It's a work he's done much to champion, going on to record it three times.
Eley draws some very personal responses, in particular to how Collins dealt with nerves early in his career, but also how he battled against colon cancer a few years ago, not missing a single engagement despite undergoing chemotherapy. There are light-hearted moments too, including an anecdote about how he was invited to perform for the Queen Mother in Windsor and his blustered response to the Queen asking him about nerves, saying 'I've only ever seen you on money!'
There are memories of special performances – playing the Quartet for the End of Time just feet away from its composer, Olivier Messiaen, is particularly cherished – and also advice for young performers entering the profession. Collins talks about his move into conducting – 'You don't have to be Herbert von Karajan to get your point across… it's not dictating, it's about making music together'. He also reflects on the state of the industry as it emerges from the pandemic, hoping it can return 'refreshed and revived and more equal'.
These podcasts are stimulating conversations, with Eley a thoughtful, empathetic host, helping these artists communicate their stories in their own words. A second season is in development and it will be fascinating to hear her elicit more insights into Yamaha's fine roster of musicians.
Listen to the Yamaha 'Artist Insight' podcast here: yamaha.com