Gramophone Collection: Mendelssohn's Violin Concerto
Charlotte Gardner
Thursday, November 28, 2019
Charlotte Gardner sifts through the available recordings of a work that is in every violinist's repertoire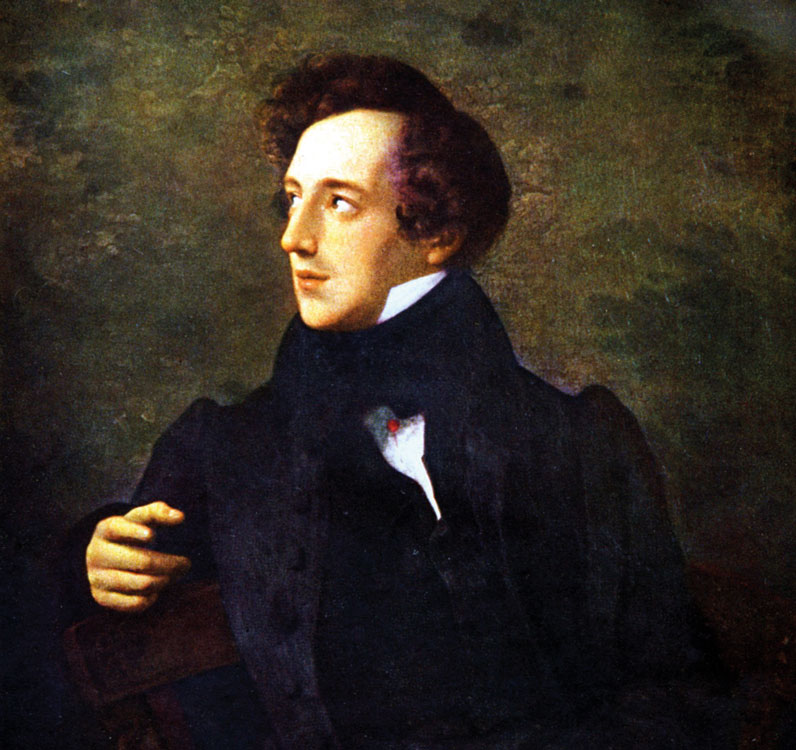 Just once do something for us, particularly for me. You are the right man for it, it would cost you 14 days and it would earn eternal gratitude, but do it soon, before my fingers become stiff and my saltando ridden with gout.' So pleads an 1839 letter from Leipzig Gewandhaus concertmaster Ferdinand David to Felix Mendelssohn during the summer after the composer's fourth season directing the orchestra; and David had a point, because while there already existed a small violin concerto dating all the way back to 1822 when Mendelssohn was in his early teens, this very Classical-sounding piece was not in the same league as subsequent works such as the recently premiered two piano concertos or the Octet from the composer's late teens. Additionally, David's feet were getting particularly itchy because the previous summer Mendelssohn had expressed a desire to write him something but had since gone silent on the subject.
It was 1844 when David was eventually handed a finished proof. Or at least finished-ish, because substantial revisions followed before David premiered the work in March 1845 at the Leipzig Gewandhaus, prior to its publication by Breitkopf & Härtel in June. These were partly thanks to David's own suggestions and partly due to Mendelssohn's own self-termed Revisionskrankheit, and they included switching the first movement's tempo from Allegro con fuoco to Allegro molto appassionato, lengthening its cadenza and bringing its a tempo marking forwards to the start of its arpeggio figures, removing some trills and changing the register of some of the violin-writing. There were also adjustments to the orchestral scoring.
The result was a stirring, beautiful concerto which wonderfully melds Classical balance with Romantic expression. It was also groundbreakingly original: dispensing with the traditional orchestral introduction to have the violin launching in almost immediately; placing the first-movement cadenza not as a final flourish but instead between the development and recapitulation; and linking the three movements with transition sections. Further points to admire include the almost Mozartian detail of the orchestration, especially the use of woodwind.
The list of decisions, dangers and temptations to deviation across Mendelssohn's score is a long one. The first hurdle is to manage not to transform appassionato back into fuoco. Likewise, performing those cadenza arpeggios a tempo does not come naturally to the majority of violinists; in fact, for the purposes of this Collection, if I've not drawn attention to a violinist's absolute adherence to that direction then it's safe to assume that they probably don't.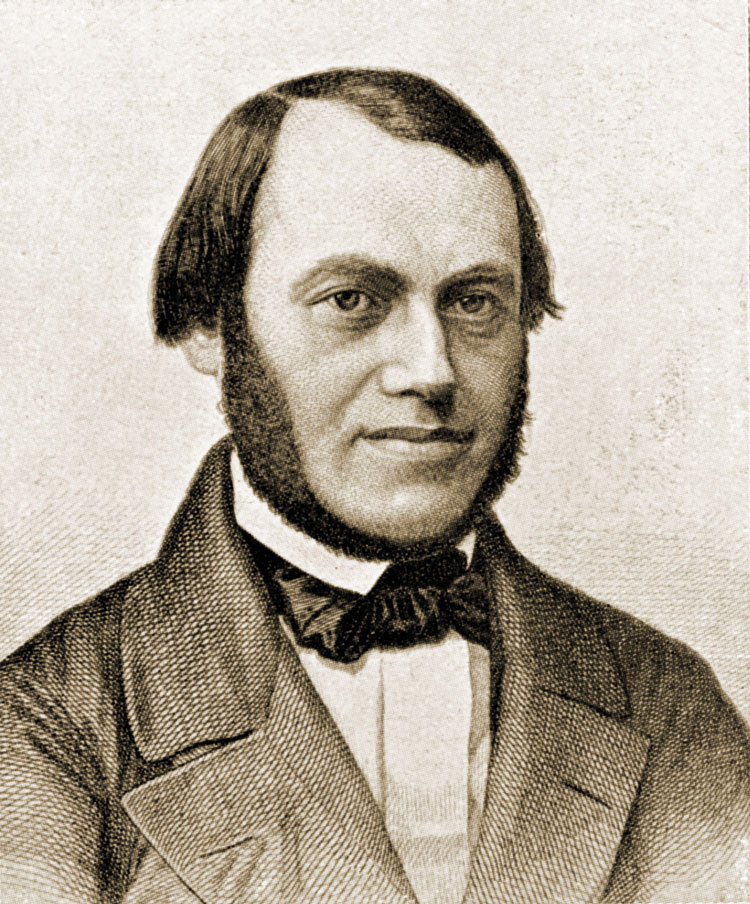 Tempos are also tricky: how to find speeds in the outer movements that hit the appassionato and molto vivace markings; how to make the central 6/8 Andante feel like a simple, lyrical song-without-words with a two-time lilt; how to make transitions sound transitory and also maintain flow rather than coming across them as speed bumps. None of this is as simple as observing metronome markings, either – it's striking how two recordings with substantially different durations can both hit it right.
The violinists with whom Mendelssohn worked on the concerto have also left some performance practice hints, if you're of a mind to follow them. Joseph Joachim, for instance, stated that in the Allegro molto vivace Mendelssohn wanted its darting and jumping passagework to be played on the string – in other words without spiccato bouncings into the air. We also know that the Belgian virtuoso Hubert Léonard impressed the Leipzig critics for his interpretation's 'avoidance of incessant vibrato', and from Léonard's own anecdotes we know that, when accompanying on the piano, Mendelssohn used to get annoyed in the first movement at having to drag the violinist through the transitionary passagework preceding the romantic second subject.
In the studio, perhaps unsurprisingly, the concerto's core repertoire credentials have led to its being mostly paired with other warhorses. So if the following recordings don't mention the rest of the album, the likelihood is that it'll feature the Beethoven, Tchaikovsky or Bruch concertos.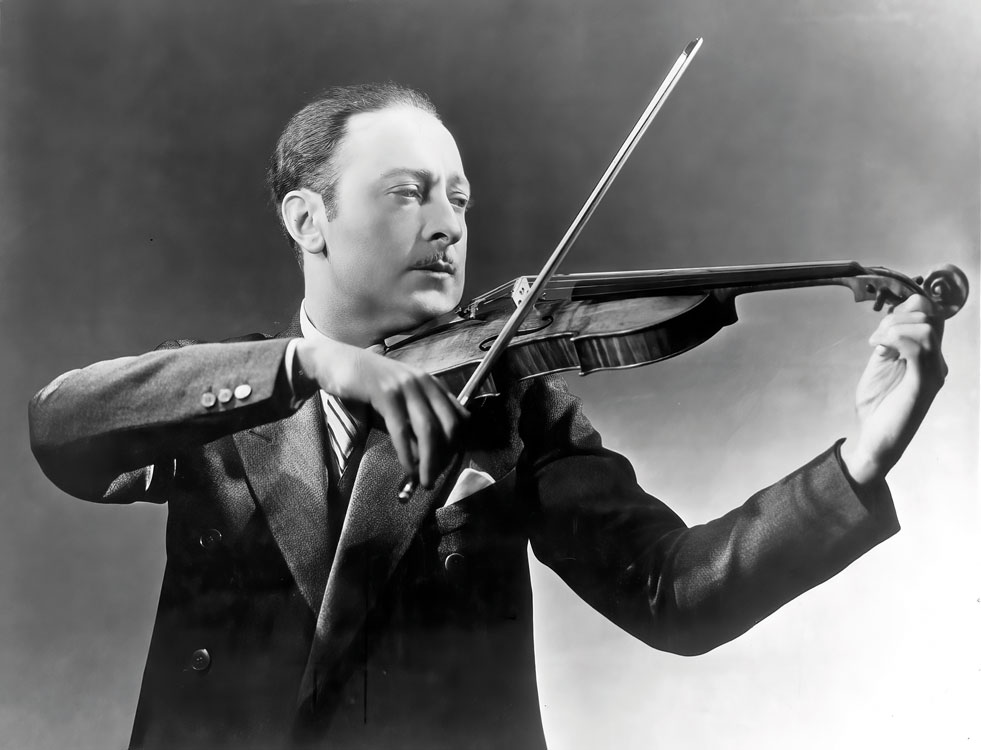 The Golden Age
The first recordings probably aren't to be lingered over but they are interesting nevertheless. Take Maud Powell's 1904 (shortened) recording of the finale with piano accompaniment from George Falkenstein (Naxos), because while her playing isn't flawless and the audio sounds distant, it's got bags of pizzazz thanks to its high speeds; it also has swooping portamento, which was very much a 19th-century thing. Equally 'racehorsey' is Eugene Ysaÿe's (also shortened) 1912 piano-accompanied recording with Camille Decreus (Symposium), which is lower on portamento and higher on crisp polish.
Fritz Kreisler became the first of many violinists to record the concerto more than once, beginning in 1927 with Leo Blech and the Berlin State Opera Orchestra – the concerto's first electrical recording. As with Powell, this is full of highly pronounced portamento, ear-catchingly so in the transition to the finale. Kreisler's 1935 remake with Landon Ronald and the London Philharmonic Orchestra is an ardent reading whose grace notes and portamento are equally solid.
We're ushered into an era of subtler portamento in 1938 with the mono-sound first of Yehudi Menuhin's three recordings, made in his early twenties with Georges Enescu and the Orchestre des Concerts Colonne (Naxos, 12/38). All three of his readings stand out for the silkily slender, expressive romance of his sound (albeit with strong vibrato). Tempo-wise, his Andantes are all at the slow end of the scale, which can lead to quite a substantial downwards gear-shift in the first transition. His 1952 recording with the Berlin Philharmonic and Wilhelm Furtwängler (Warner, 5/54) then comes with a shining stereo sound, Menuhin on fire and sounding fabulous against the sonorous acoustic of Berlin's Jesus-Christus-Kirche, and with a combination of soar and weight from the orchestra which is at times thrilling. However, their finale doesn't quite deliver on excitement: in fact, the opening fanfares are so slow they almost grind to a standstill. So, for all of the above from Menuhin but with a sparkier finale, combined with Rolls-Royce engineering and strong rapport between soloist and orchestra, it's got to be the 1958 Abbey Road recording with Efrem Kurtz and the Philharmonia.
Jascha Heiftez's various recordings begin in 1922 with a whippet-fast studio recording of the finale with piano accompaniment from Samuel Chotzinoff (RCA). In fact, whippet-fast is generally the rule of thumb with Heifetz in the outer movements across all his recordings, often with as much fuoco as appassionato. However, it's impossible not to get carried away by the sheer drama and dizzying virtuosity of it all. After that early stamping comes a live recording in 1944 with Arturo Toscanini and the NBC Symphony Orchestra (Naxos), a 1949 studio recording with the London Philharmonic Orchestra under Thomas Beecham, a 1954 live recording with Guido Cantelli and the New York Philharmonic (Archipel) and another studio recording in 1959 with the Boston Symphony Orchestra under Charles Munch (RCA, 3/60). All of them offer the listener something; but the recording that overall hits the most buttons is the one with Beecham (1949). This is the slowest of Heifetz's Andantes by some way and the music really appreciates that extra breathing room. By contrast, this is the fastest final movement in this Collection – 5'14" to the average 6'30" – so spiccato isn't even an option through Heifetz's fabulously precise and clipped passagework. The orchestra are with him every step of the way, with some especially satisfying clarinets towards the front of the sound. Listen right off the back of Menuhin's velvety warmth and you'll be struck by the drier, cleaner, less emotionally anguished, more aristocratic emotional world Heifetz offers. He's not all cold, however: the finale is as joyously light-hearted as it is exciting, and if music can be both cool and ardent then that's what his lilting Andante is.
Nathan Milstein put out strong recordings with the Philharmonia under Leon Barzin in 1959 (Urania, 11/61) and with the Vienna Philharmonic under Claudio Abbado in 1973 (DG, 12/73) but it's the 1945 recording he made at Carnegie Hall in his early forties with Bruno Walter and the New York Philharmonic that wins. Milstein is in his prime, playing elegantly and with a lovely sense of freedom – and the tempos feel right too. The only shame is that it's paired with Walter conducting a less satisfying reading of the Beethoven from Joseph Szigeti.
David Oistrakh's Mendelssohn is less satisfying. In the 1949 recording with the USSR State Symphony Orchestra under Kirill Kondrashin there are some eccentric sudden lurches in tempo and a pretty grim-faced orchestral accompaniment, while his 1955 effort with the Philadelphia Orchestra and Eugene Ormandy features some heavy vibrato and a rather hard, 'stringy' sound.
With Ruggiero Ricci you're struck more by singing sweetness than vibrato on his 1958 reading with the London Symphony Orchestra and Pierino Gamba. By the time we're in 1975 with the Netherlands Radio Philharmonic Orchestra and Jean Fournet, though, he's even managing to fit in copious amounts of vibrato on his first-movement rising octave double-stops.
Thank goodness, then, for Isaac Stern. His 1983 recording with the Boston Symphony Orchestra under Seiji Ozawa is very fine. However, the disc that catches him in his absolute prime is the 1958 recording he made with Eugene Ormandy and the Philadelphia Orchestra. The subtly glowing recorded sound is glorious, and then there's Stern's pure, shining tone with elegant vibrato. The smoothness and classical grace of his approach is melded with some wonderfully romantic, dramatic moments and carefully judged portamentos. The silence after his final climb in the ravishingly toned cadenza is so long you think he's never coming back. While there are some subtle rubato tugs when his arpeggios begin, he is essentially in tempo. Speed-wise, nothing dashes but equally nothing drags, and transitions work. There's a near-perfect balance between soloist and orchestra, who themselves are on fire, their rich tones beautifully captured. As for the joyous finale, it would be easy to focus solely on the wonderful tone and graceful style Stern brings to the passagework and ringing high-note flourishes, but it's important to appreciate the virtuosity on show from the ensemble, too.
As for Arthur Grumiaux, his 1960 recording with the Concertgebouw Orchestra and Bernard Haitink deserves a mention for having one of the most crisply rhythmic openings, although the recorded sound is slightly tinny.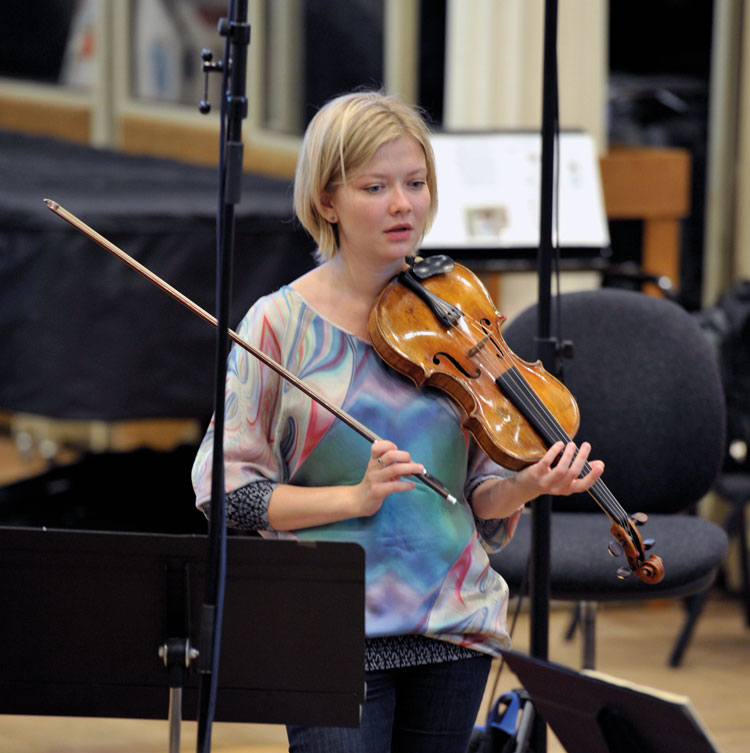 Today's luminaries
A very young and slightly shrill-toned Pinchas Zukerman recorded the concerto in 1969 in Avery Fisher Hall with Bernstein and the New York Philharmonic, although it's not one to linger over, not least because of the rather mannered and dragging Andante. 'Slow' is also the operative word for Itzhak Perlman's 1972 Abbey Road recording with the London Symphony Orchestra and André Previn, to the extent that it's pushing things to describe its first movement as an allegro of any description. His 1983 recording with Haitink and the Concertgebouw feels less bogged down, much as the Andante's tempo goes for majesty over song.
If you really want to hear some slow tempos, though, look no further than a warmly luminous-toned 17-year-old Anne-Sophie Mutter in 1980 with Herbert von Karajan with the Berlin Philharmonic. Indeed, the Andante really is a largo, although reached by a well-judged transition. There's also a control-freak flavour to her finale, so you can see why she wanted to re-record the work in 2008 with Kurt Masur and the Leipzig Gewandhaus Orchestra. This version represents a complete erasing of that past with its greater pep, pace and bite. Still, control-freakery has been replaced with eccentricity: strange colourings, uncomfortably placed accents and metrical shifts, and throbbing vibrato.
For a more satisfying interpretation, try Kyung Wha Chung in her zesty 1982 account with Charles Dutoit and the Orchestre Symphonique de Montréal. However, in this group, it's really Nigel Kennedy who comes out on top with his 1987 Abbey Road recording accompanied by the English Chamber Orchestra and Jeffery Tate. This absolutely hits the Classical-Romantic balance. The forte tutti shouts are electrifying; and while the Andante isn't the most forwards-leaning, it's beautifully structured and planned, with each return of the theme moving the landscape slightly. Perhaps the Allegro is then surprising for how dignified it feels, but it's also light-hearted.
21st-century Mendelssohn
Joshua Bell sits in this category as the first of the moderns to record more than once, straddling the millennium. First, there's his late-teenage reading with the Academy of St Martin in the Fields in 1986 with Neville Marriner: elegant, although tempos feel pretty slow. His 2000 tempos with Roger Norrington and Camerata Salzburg for Sony are faster, just enough to inject some much-needed punch while retaining elegance, although his final movement has similar dignity over flash. The real talking-point about this reading, though, is his self-penned cadenza, which, although interesting for being different, feels a little bit meandering.
Viktoria Mullova made an equally elegant first recording with Marriner and the ASMF in 1991. Still, the keeper of her own pair is the 2002 offering with John Eliot Gardiner and the Orchestre Révolutionnaire et Romantique, largely because she retains all the classical lightness and elegance heard on the former account – the sudden leaps from top to bottom registers are notable for their continuity of tonal quality – while gaining some glorious colourings from Gardiner's period instruments. If only her finale were a bit less serenely stately.
There's an extent to which Hilary Hahn feels even more classical in her momentum-filled 2002 reading with the Oslo Philharmonic Orchestra under Hugh Wolf: she's slender-toned and precise, and sparing with her portamento and vibrato, the steely edge to her sweet tone adding to the excitement and impression of virtuosity when she hits the concerto's first semiquaver runs. The Oslo PO, meanwhile, excite with their crisply delivered urgency. The racing finale is a proper virtuoso tour de force, Hahn's runs fluttering and glittering in equal measure, with the orchestra similarly fleet-footed and fun. And, finally, we have an interesting coupling: Shostakovich's Violin Concerto No 1.
It's the orchestra who wow the most in Midori's 2003 live recording with Mariss Jansons and the Berlin Philharmonic for their thundering weight and polish, not least because of all manner of unlikely bowings from her. No surprise to discover that Nemanja Radulović puts his own spin on things in his live 2008 recording with the Prague Chamber Orchestra; quirky tweaks include not holding the pause at all in the first movement's bar 411 (10'59").
Christian Tetzlaff's 2008 reading with the Frankfurt Radio Symphony Orchestra and Paavo Järvi has plenty of individual character, too, although not eccentrically so. The acoustic of the Alte Oper is attractively generous, showing off Tetzlaff's slenderly shining, sinewy tone and polished technique, while Järvi brings out all sorts of colours in the orchestration. Tempos and moods are satisfying.
Tetzlaff pairs the Mendelssohn with the Schumann, signalling an era in which artists try to stand out with more interesting couplings. Leonidas Kavakos, on his 2008 recording with Camerata Salzburg (whose finale stands out for its crisply detached sound), gives us both Mendelssohn piano trios, for which he is joined by Patrick Demenga and Enrico Pace. By contrast, it's a superb Mendelssohn Octet with which James Ehnes partners his supremely fine 2010 reading with the Philharmonia Orchestra and Vladimir Ashkenazy, recorded live at Warwick Arts Centre with warm, polished and bright engineering. This is a perfect, momentum-filled Classical-Romantic blend with no quirks or determined originalities from Ehnes, who instead just brings legato elegance, immense sweetness and dramatic fire. The Philharmonia, meanwhile, offer a warm, full sound with punch, and some fabulous woodwind action. Tempos all feel natural and well balanced.
Ray Chen is another violinist who takes the traditional approach of just playing the notes on the page with elegance in his 2012 Swedish Radio Symphony Orchestra recording with Daniel Harding. Nice orchestral touches include the way the players deliver the dotted rhythms of their first tutti solo with bounce as well as force.
Period-aware Recordings
Beyond unusual couplings, another recent tactic for standing out on disc is taking period authenticity beyond just the instruments. This kicked off in 2007, when Daniel Hope and Thomas Hengelbrock with the Chamber Orchestra of Europe played the 1844 first version of the concerto, paired with the critically revised 1832 edition of the Octet (with a slightly discombobulatingly lush sound!) and three Lieder arranged for violin and piano. The funny thing, though, is that everything about this concerto reading feels right except for the actual music, suggesting Mendelssohn was right to keep tweaking.
Chouchane Siranossian's vividly recorded 2018 reading of the same version with a committed Anima Eterna Brugge is a jarring slide-fest with its omnipresent, heavyweight portamentos. It makes for uncomfortable listening, much as you've got to hand it to her for taking a piece by the horns and doing something different with it.
Serious time travel in better-directed fashion comes from Isabelle Faust in 2017, with the Freiburg Baroque Orchestra and Pablo Heras-Casado – the first musicians to use a brand new Bärenreiter edition incorporating detailed performance markings scribbled on a recently discovered proof Hubert Léonard appears to have worked on with Mendelssohn himself. Essentially this means different bowings and fingerings, and significant quantities of portamento, but it comes with such class (and sparing vibrato) under Faust's fingers that it's simply fascinatingly different, rather than a thwack to the senses; and Faust's lines are a feast of detailed colouristic nuances. Meanwhile, a crisp FBO bristle with lightness, sharp edge and power. The rest of the album keeps you firmly in Mendelssohn's world with superb readings of The Hebrides and the Reformation Symphony.
But if it's pure class you're after, try Alina Ibragimova, Vladimir Jurowski and the period instruments of the Orchestra of the Age of Enlightenment in their stunning 2011 reading, which is followed by a fantastically fresh-sounding recording of The Hebrides and the earlier D minor Violin Concerto. Ibragimova gives us a hugely satisfying mix of sweetness and bite which spans the gamut, palette-wise, plus a cadenza that she flies into at such a wicked pace you don't know what's hit you – and with a resumption of the original tempo happening right on Mendelssohn's cue. Tempos feel great, the orchestra combine punch with bounce, and Jurowski picks up on all sorts of details in the orchestration. There's a truth and honesty about this interpretation that you simply can't argue with.
The Recordings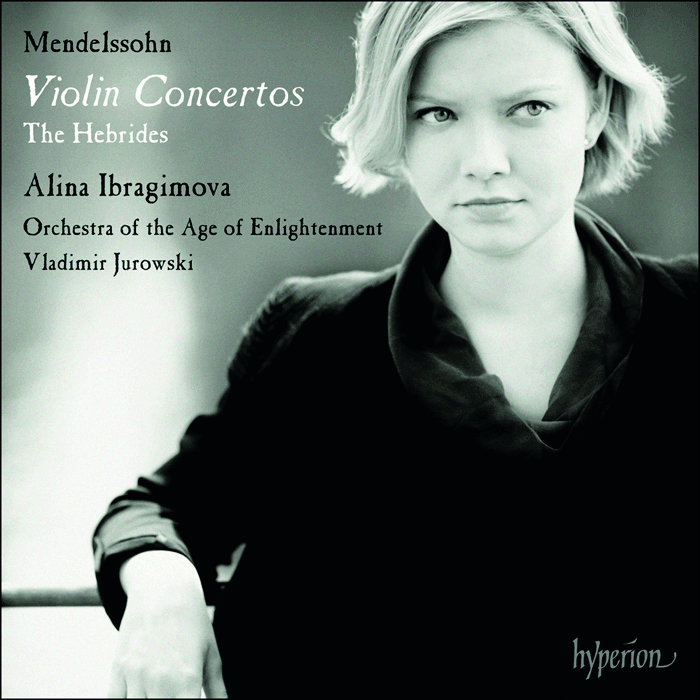 The Ultimate Choice
Ibragimova; OAE / Jurowski
(Hyperion)
Glowing, strong, tender, vulnerable, fiery and exhilarating all at once, with a fabulous period-instrument sound, this recording has everything anyone could wish for, including a must-have Hebrides overture. Beyond all the perfect balancings and the ear-pricking little details being drawn out of the score, it's played with bucketloads of heart. A true stand‑out.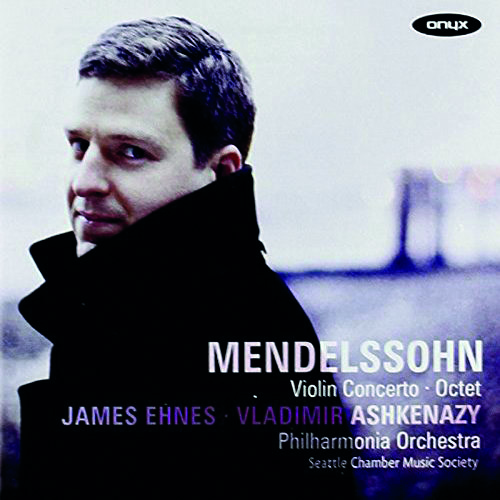 Modern Classic
Ehnes; Philh Orch / Ashkenazy
(Onyx)
Drama and momentum combine with polish, elegance and panache in a perfect Classical-Romantic blend which strikes all the right balances, with no quirks or determined originalities. Playing the notes as they're written, and playing them well, may seem old-fashioned, but it works.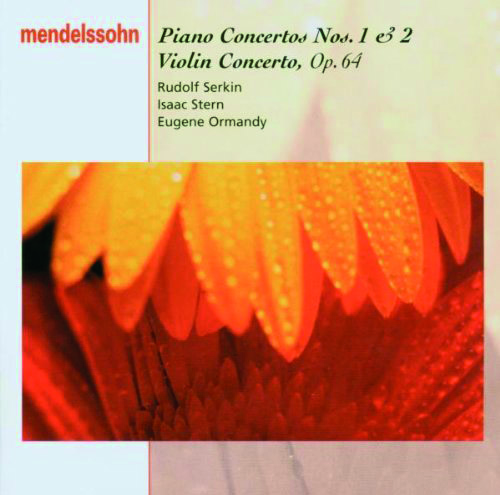 Historic Choice
Stern; Philadelphia Orch / Ormandy
(Sony Classical)
Ravishing tone and easy virtuosity from Isaac Stern and performance decisions you feel Mendelssohn himself would have approved of, all displayed by fabulous recorded sound. Its disc partner is a little more interesting than usual, being the Dvořák Concerto.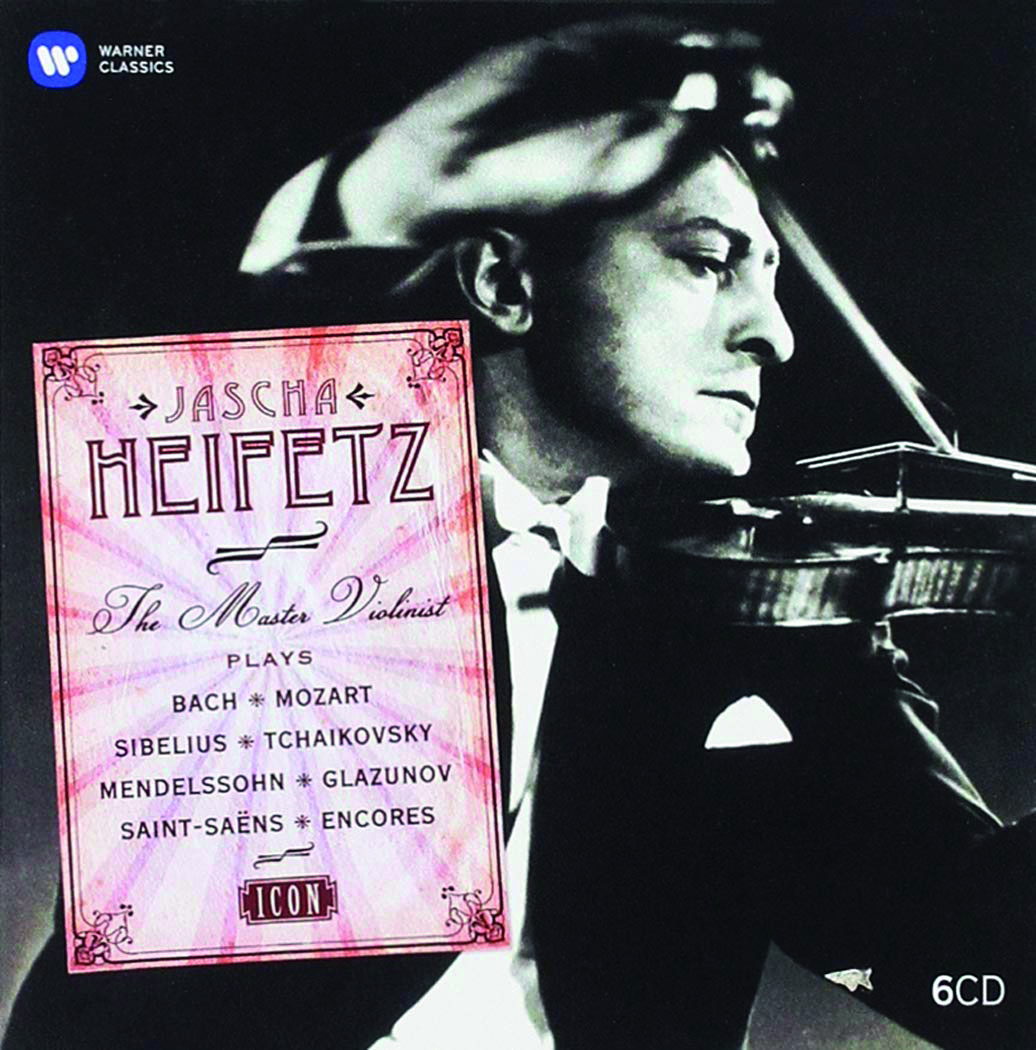 Guilty Pleasure
Heifetz; LPO / Beecham
(Warner Classics)
It's debatable whether Mendelssohn would have approved of Heifetz's high speeds, aristocratic aloofness, and rubato in the cadenza's arpeggios. But it's thrilling, and he doesn't hang about in that first-movement transition passage either. What's more, the LPO has no problem keeping up.
Selected Discography
Recording Date / Artists / Record company (review date)
1927 Kreisler; Berlin St Op Orch / L Blech Naxos 8 110909 (3/27)
1935 Kreisler; LPO / Ronald Naxos 8 110959 (12/35, 6/02)
1945 Milstein; New York PO / Walter Naxos 8 110977
1949 Heifetz; LPO / Beecham Naxos 8 110941; EMI/Warner 217312-2 (3/09)
1949 Oistrakh; USSR St SO / Kondrashin DG 477 7479GOM3; S (22 discs) 479 6580
1955 Oistrakh; Philadelphia Orch / Ormandy Naxos 8 111246 (7/57)
1958 Menuhin; Philh Orch / Kurtz EMI 678332-2 (3/59, 11/91)
1958 Ricci; LSO / P Gamba Decca Eloquence M ELQ461 369-2 (10/58)
1958 Stern; Philadelphia Orch / Ormandy Sony Classical SBK46542 (1/60)
1960 Grumiaux; Concertgebouw Orch / Haitink Philips 456 074-2 (3/61)
1969 Zukerman; New York PO / Bernstein Sony Classical SMK61843 (11/69)
1972 Perlman; LSO / Previn Warner Classics 2564 61303-1 (1/74)
1975 Ricci; Netherlands Rad PO / Fournet Decca Eloquence ELQ480 2080 (1/76)
1980 Mutter; SPO / Karajan DG 445 515-2GMA (3/83)
1982 Chung; Montreal SO / Dutoit Decca 452 352-2; 460 976-2DM; 479 3359DB (12/82, 8/83)
1983 Perlman; Concertgebouw Orch / Haitink Warner Classics 2564 61299-1 (12/85)
1983 Stern; Boston SO / Ozawa CBS/Sony MBK45636 (10/82)
1986 Bell; ASMF / Marriner Decca 421 145-2DH (5/88); 475 6700DF2
1987 Kennedy; ECO / Tate EMI/Warner 749663-2 (1/89)
1991 Mullova; ASMF / Marriner Philips 432 077-2PH (5/91)
2000 Bell; Camerata Salzburg / Norrington Sony Classical SK89505 (8/02)
2002 Hahn; Oslo PO / Wolf Sony Classical SK89921 (4/03)
2002 Mullova; Orch Révolutionnaire et Romantique / Gardiner Philips 473 872-2PH (9/03); 478 5012
2003 Midori; BPO / Jansons Sony Classical SK87740 (1/04)
2007 Hope; COE / Hengelbrock DG 477 6634GH (11/07)
2008 Kavakos; Camerata Salzburg Sony Classical 88697 43303-2 (10/09)
2008 Mutter; Leipzig Gewandhaus Orch / Masur DG 477 8575GH; 477 8001GH2 (5/09)
2008 Radulović; Prague CO Transart TR159
2008 Tetzlaff; Frankfurt RSO / P Järvi Ondine ODE1195-2 (2/12); ODE1333-2
2010 Ehnes; Philh Orch / Ashkenazy Onyx ONYX4060 (2/11)
2011 Ibragimova; Orch of the Age of Enlightenment / Jurowski Hyperion CDA67795 (A/12)
2012 Chen; Swedish RSO / Harding Sony Classical 88697 98410-2 (6/12)
2017 Faust; Freiburg Baroque Orch / Heras-Casado Harmonia Mundi HMM90 2325 (A/17)
2018 Siranossian; Anima Eterna Brugge Alpha ALPHA410 (10/18)
This article originally appeared in the Awards 2019 issue of Gramophone. Never miss an issue – subscribe today!