Hi-fi review: ATC's British-built bargain
Andrew Everard
Tuesday, September 24, 2019
Best-known for its studio speakers, the British company makes excellent domestic hi-fi too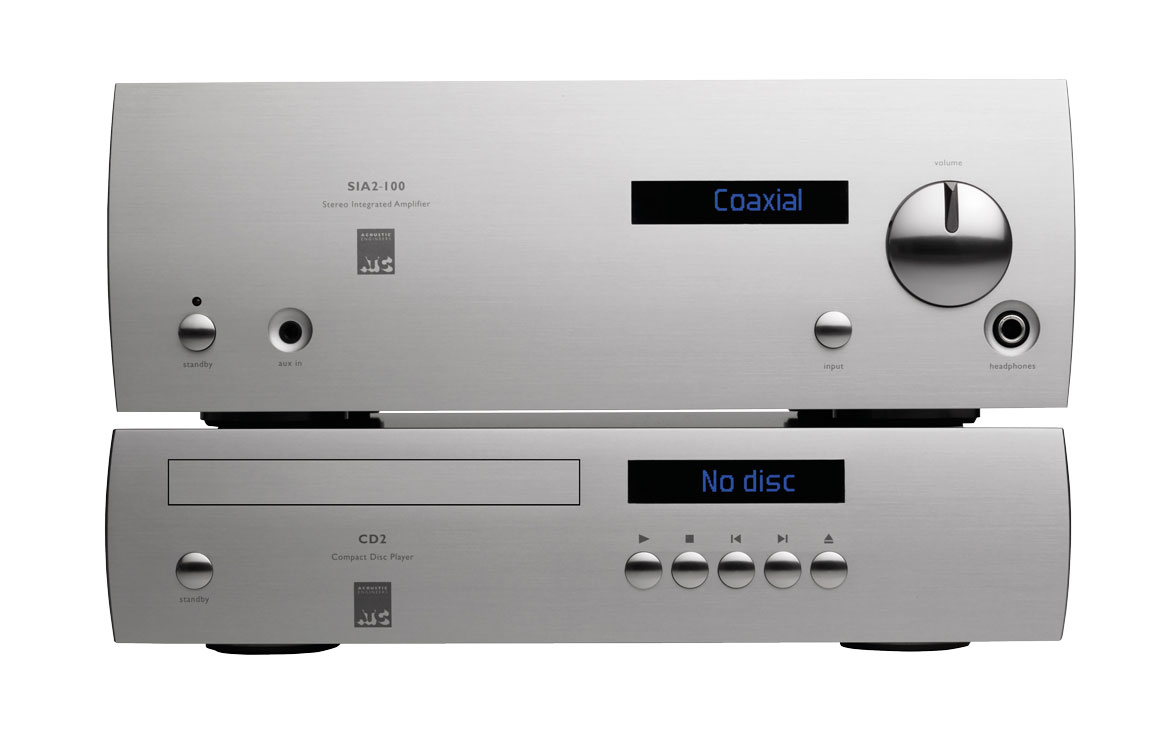 ATC's technology originated from the manufacture of drive units for professional applications from studio monitors to PA systems. Forty-five years on, the company still has a strong presence in the professional field, with an extensive client list including the likes of Air Studios, the BBC, the Royal Opera House and the Wigmore Hall in London, and other venues as far-flung as the Sydney Opera House, the Shanghai Opera and Japan's Asahi and Fuji TV companies. It also has an impressive following among hi-fi enthusiasts, not least because, 'if it's good enough for the studios …'
'The proposed set-up came with a combined price tag of just short of £5000 – even before I started listening, that sounded like good value'
You might be forgiven for thinking all this comes with an inevitably jaw-dropping price, but an intriguing contact from ATC led to this review: 'Would you like to review our entry-level system?' With some trepidation I asked the price – trying as I do to keep the cost of the products reviewed in these pages somewhere within the realms of reality – and was pleasantly surprised to discover that the proposed set-up, combining the new CD2 CD player and SIA2‑100 integrated amplifier, plus the long-established SCM7 speakers, comes with a combined price tag of just short of £5000. Even before I started listening, that sounded to me like rather good value.
Not only that, but the components of the system are also fairly compact, which will find favour with those tight for space or who simply do not want their room to be dominated by hi-fi equipment. The £1500 CD player and £2500 amplifier come in a sightly unusual 'two-thirds' 31.5cm width, while the speakers stand just 30cm tall, sell for £875 a pair in a choice of finishes and are the current version of a long-running ATC design. The whole of this system is handmade in the UK, at ATC's rural location in Stroud, Gloucestershire, making this one of a select few British hi-fi companies not to have fallen into overseas ownership or, at the very least, outsourced manufacturing to lower-cost countries.
The CD player here is pretty much a 'what it says on the tin' product. It's built around a TEAC CD transport and a 32‑bit DAC from AKM, and is designed purely to play CDs, with no digital inputs, streaming or anything else. Outputs are fed by a Class A buffer stage of in-house design – like the rest of the player – and are available on either balanced XLRs or conventional RCA sockets, ATC saying that, while the player was developed as an obvious partner for the SIA2‑100 amplifier, it's also designed as a CD source for use beyond the company's range if required. To that end the player also has digital outputs on both optical and coaxial connectors.
As you might expect, given this simplicity of function, the player's front-panel controls aren't exactly complex: you get play/stop, skip forwards/backwards and an eject button, ranged below an equally simple display, while over at the other end of the fascia is the on/standby switch. The functionality is expanded a bit by the system control handset supplied with both player and amplifier, which adds direct numerical track selection, repeat functions and a display dimmer. It's all basic stuff, agreed – but what more do you need?
The SIA2‑100 amplifier stands a little more than 50 per cent taller than the player, though in the same 31.5cm2 footprint, and as you might expect from the model designation delivers 100W per channel from its in-house-designed discrete MOSFET output stage. Like the player, it uses an AKM 32‑bit DAC for digital sources, and in addition to the usual coaxial and optical inputs has a USB Type B asynchronous input to enable it to be used with a computer. The optical input supports sampling rates up to 96kHz/24 bit, the coaxial extends this to 192kHz, and the USB to 384kHz/32 bit and DSD256/11.2MHz, at least when the amplifier is used with an up-to-date Windows computer with the downloadable driver installed. Mac OS X computers need no driver but are limited to DSD128.
Two sets of line analogue inputs are provided, one of these duplicated on a front-panel 3.5mm stereo socket; and, in addition to its speaker outputs, the SIA2‑100 has a set of analogue line-outs and a 6.3mm headphone socket driven by its own amplifier with a discrete output stage. With a design this simple, again there's not much else to show on the front panel beyond a standby button, a (rather stylish) volume control and a single button to select inputs. This does give the amplifier, while compact, quite a bluff and purposeful look, heightened by a slender display panel matching that of the player.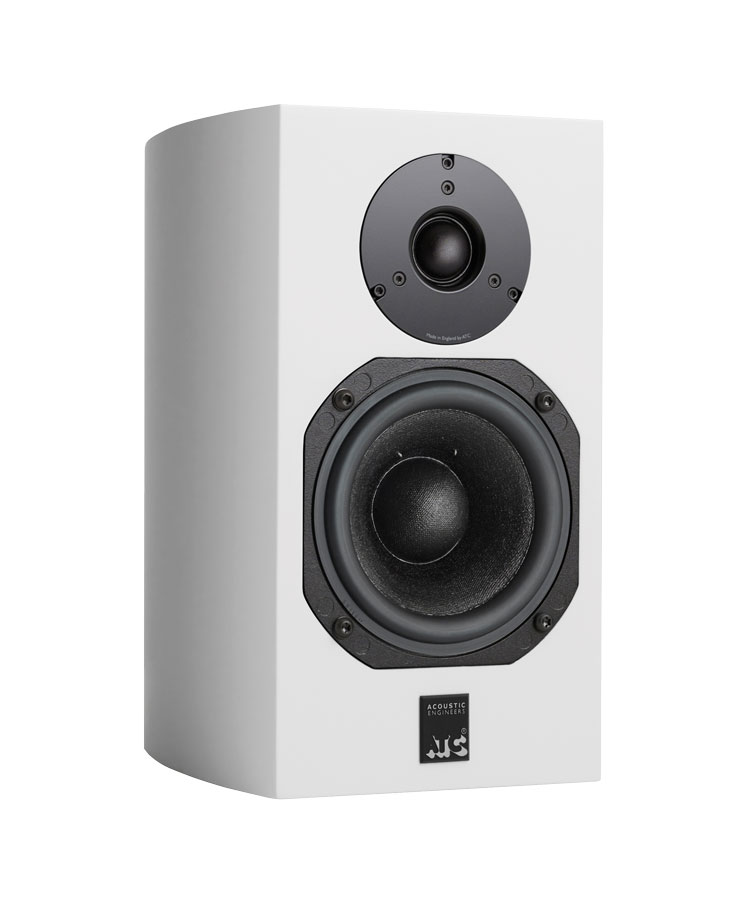 The SCM7 speakers may have been around a good while but they still look stylish and superbly put-together, whether in cherry or black ash veneer, or satin black or white, with the curve-sided cabinets of laminated, braced construction for rigidity and damping, and perforated metal grilles supplied. The drivers are of ATC's own design, the 25mm soft-dome tweeter having an alloy waveguide to control dispersion and the 12.5cm mid/bass unit having an integral version of the company's famous soft mid-range dome. Coils are wound in-house, too, and the larger driver has a hefty optimised motor assembly, this – and those substantial cabinets – playing a part in the all-up mass of the speakers. They may be tiny but they still weigh 7.5kg apiece.
Performance
In accordance with ATC's recommendations, the SCM7 speakers were set up on stands well clear of rear and side walls, and angled in towards the listening position. Positioning will of course vary according to the room in which they're used, but I found a location about a metre in from boundaries and a set-up where I could just see the outer sides of the speakers when seated to listen, to have the best sonic balance and image focus.
Balance and focus are just what this system has, whether playing CDs or streaming music via a computer – or, as in this case, from the Melco N100 also reviewed this month as well as my usual Mac mini. What's perhaps even more suprising is that the SCM7 speakers, driven by the SIA2‑100 amplifier, deliver not just fine detail and a solid stereo image but also powerful bass way beyond what one might expect from enclosures so small. There's real texture and conviction down there, too, making orchestral double basses and the left hand of a pianist equally striking.
Of course, the system has its limitations, and if you have a larger room you might find some bigger speakers will do a better job of driving the bass in particular – the amplifier will be more than up to the job. But if you want to keep things neat and compact, and don't want to attempt neighbour-annoying volume levels, the ATC system will fill most domestic spaces with music in a very attractive fashion.
Above all, it's the integration of this set-up that's its most appealing aspect. The drivers in the SCM7 work together seamlessly, the amplifier has more than enough power, control and definition to ensure they behave themselves without holding back on musical flow and even the CD player makes a very strong case for the continued existence of the silver disc.
Buy it for its solidity, its style or even the 'all made in Britain' thing: however you look at this ATC system, it's remarkable value for money.
Specifications
ATC CD2
Type CD player
Price £1500
Analogue outputs RCA line and balanced XLR
Digital outputs Optical and coaxial
Accessories supplied Remote handset
Dimensions (WxHxD) 31.5x7.7x31.5cm
ATC SIA2-100
Type Integrated amplifier
Price £2500
Analogue inputs 2xRCA line, one with 3.5mm front panel option
Digital inputs USB Type B, optical and coaxial
Analogue outputs One pair of speakers, headphones, line out
Output power 100W per channel into 8 ohms
Accessories supplied Remote handset
Dimensions (WxHxD) 31.5x11.3x31.5cm
ATC SCM7
Type Two-way standmount speakers
Price £875/pr
Drive units 25mm soft-dome tweeter, 12.5cm mid/bass
Sensitivity 84dB/W/m
Frequency response (-6dB) 60Hz-22kHz
Finishes Cherry and black ash veneer, white
Accessories supplied Metal mesh grilles
Dimensions (HxWxD) 30x17.4x21.5cm