Icon: Giuseppe Sinopoli
Gavin Dixon
Monday, August 6, 2018
Gavin Dixon pays tribute to the short-lived Italian conductor and polymath whose life and work were full of surprises and whose controversial interpretations often divided opinion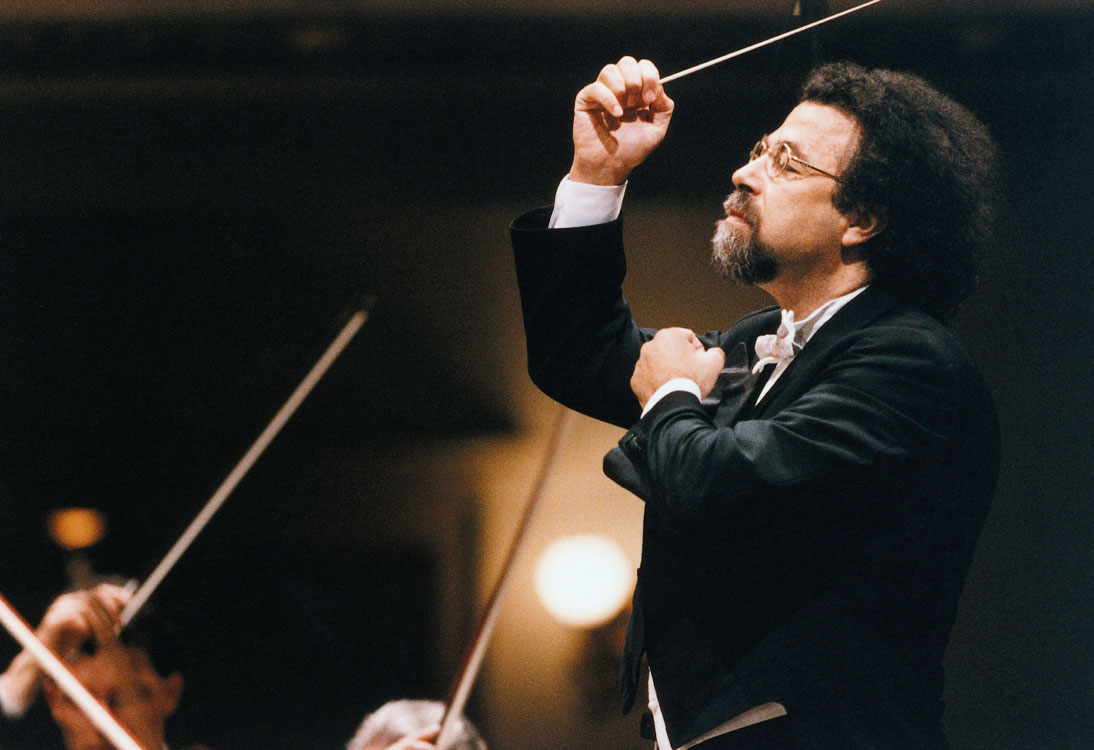 Seventeen years after his death, Giuseppe Sinopoli (1946-2001) remains an enigmatic and controversial figure. Everything about the conductor was distinctive, from his stage presence (bushy hair and beard; broad, expressive gestures) to his tempos (often slow but never predictable). He divided opinion, but even his critics recognised his powerful intellect and emotional engagement. He also had a keen ear for orchestral colour, and his performances offered luminous and vibrant textures as well as his deep insights. In his short career, Sinopoli amassed a large discography, and it is full of surprises.
Sinopoli took an unlikely route to the podium, starting out as a psychiatrist and then composer. The psychiatric training was undertaken at the insistence of his father, yet Sinopoli's interest was genuine, and his psychoanalytical insights would later prove valuable in his interpretation of late-Romantic opera. As a composer, he was in the orbit of the serialist movement in his native Venice, studying there and at Darmstadt. His most successful work was his opera, Lou Salomé, about the eponymous 19th-century psychoanalyst and associate of Nietzsche and Rilke. Sinopoli recorded two suites from the opera, but his recordings also include typically luminous and insightful accounts of works by fellow Italian modernists Maderna, Sylvano Bussotti and Giacomo Manzoni. In addition, he brought a rare elegance to the music of the Second Viennese School.
As a conductor, Sinopoli was initially a contemporary music specialist, but a Venice performance of Aida in 1978 launched his mainstream operatic career. Verdi and Puccini came to dominate his repertoire, both live and on record, but his operatic sensibilities were arguably better suited to Wagner and Richard Strauss. Strauss in particular (Elektra with the Vienna Philharmonic in 1995; Ariadne auf Naxos from Dresden in 2000) benefits from Sinopoli's opulent textures and keen engagement with the singers. In Wagner (Parsifal from Bayreuth in 1998; Der fliegende Holländer with the Deutsche Oper Berlin in 1991) his pacing affords solemnity, while heavy accents from the brass punctuate and drive the music.
That brass-heavy sound was a Sinopoli trademark, and it proved as controversial as his tempos. As an orchestral conductor, his first major appointment was in 1984 with the Philharmonia Orchestra. London critics were hostile, but the appointment lasted a decade and produced some memorable recordings. The Elgar symphonies are particularly distinctive, the First noble, the Second impassioned and intense. The set concludes with completely over-the-top renditions of the Pomp and Circumstance Marches Nos 1 and 4 – genuine Sinopoli oddities. The Mahler cycle is just as bold, and the results just as mixed. The slow tempos often risk grinding the music to a halt, as in the first movement of the Third Symphony. But the Seventh is a revelation, with Sinopoli presenting the work as a unique and beguiling musical world.
A dispute over contract terms thwarted Sinopoli's planned move to the Deutsche Oper Berlin in 1990, though his brief tenure did result in a fine recording of Salome as well as several guest appearances in the following years. Instead, he went to Dresden, where his musical temperament proved well suited to the Staatskapelle. The elegant orchestral textures that he sought were already in the lifeblood of the orchestra, as was the music of Strauss, which came to dominate his work there. But the surprises continued. After Sinopoli's wayward Mahler, Bruckner might have seemed like dangerous territory, yet his Bruckner cycle from Dresden (left incomplete at his death) is often revelatory. The Fifth Symphony in particular benefits from Sinopoli's ability to project lucid orchestral lines, and without sacrificing any of the music's grandeur or majesty.
Sinopoli also made regular forays into the late-Classical and early-Romantic repertoire, particularly Schubert, Schumann and Mendelssohn – music that always benefits from his intelligent phrasing and focused articulation. This music produced some of his best work, both with the Philharmonia and in Dresden, although it highlighted his increasing marginalisation in a world now dominated by the slick tempos and light textures of period performance.
Sinopoli's career ended as it began, with Aida. On April 20, 2001, he collapsed on the podium during Act 3 of a performance at the Deutsche Oper Berlin, and died shortly afterwards. He was just 54. Given his rapid artistic development, it is tempting to speculate what might have been. His contract at Dresden was set to continue until 2007. He was also consolidating an increasingly successful relationship with the Bayreuth Festival, and was due to return for the Ring cycle. In fact, Sinopoli, the perpetual polymath, was considering a different course. At the time of his death, he had just completed a degree in archaeology and was planning a new career studying ancient Greek ceramics – the ever surprising conductor pulling out surprises right to the end.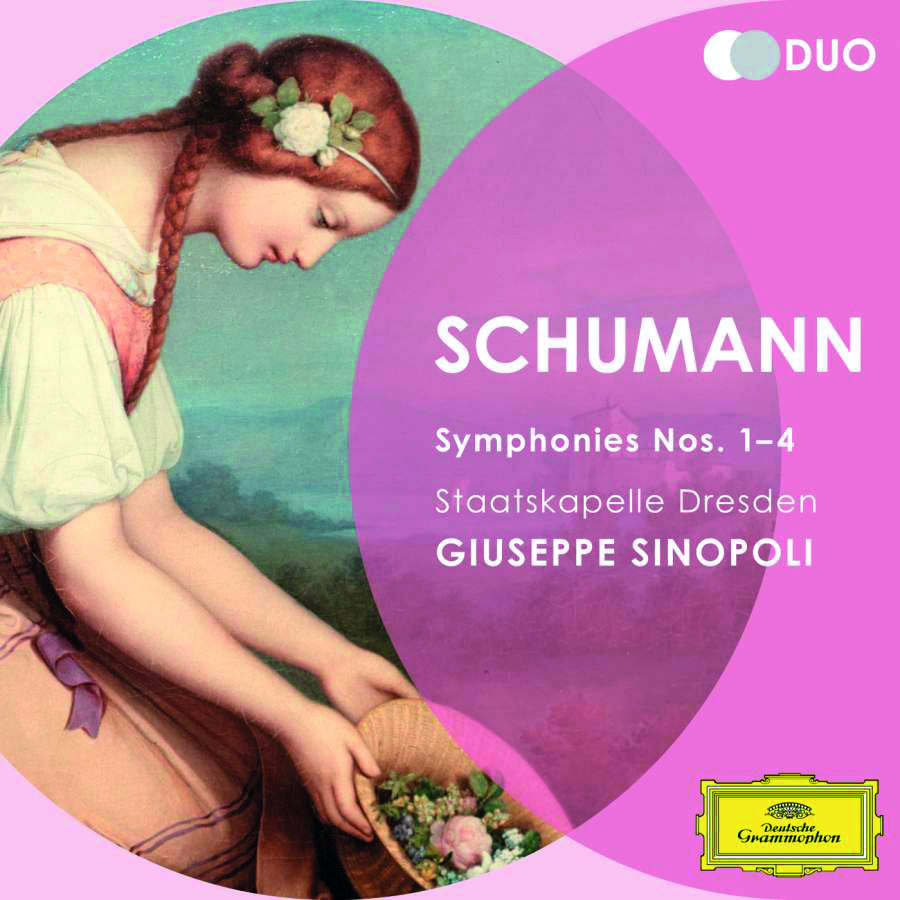 Essential recording
Schumann Symphonies Nos 1–4
Staatskapelle Dresden / Sinopoli
DG (4/95)
This article originally appeared in the July 2018 issue of Gramophone magazine. To find out more about subscribing to Gramophone, please visit: gramophone.co.uk/subscribe
Defining moments
1972 – Professor and composer

Appointed professor of contemporary and electronic music at the Benedetto Marcello Conservatoire in Venice, the city of his birth

1978 – Aida in Venice

He was brought to national attention as an opera conductor by this production, and rose to international prominence in just a few years

1981 – Conducts the premiere of his own opera

Lou Salomé was Sinopoli's most celebrated work, its subject drawing on his training in psychiatry. It had its world premiere in Munich, and its Italian premiere at La Fenice, Venice, in 2011

1984 – London appointment

Sinopoli's time with the Philharmonia Orchestra – till 1994 – was controversial, but established him as an orchestral conductor to match his reputation in the opera world

1992 – Dresden

The Staatskapelle Dresden was a perfect fit for Sinopoli, combining opera and orchestral work. Here he excelled in late-Romantic repertoire, particularly Richard Strauss