Icons – Antal Dorati
Rob Cowan
Tuesday, March 22, 2016
Rob Cowan profiles the Hungarian-born American conductor and composer who made a difference wherever he went and left a vast and varied recording legacy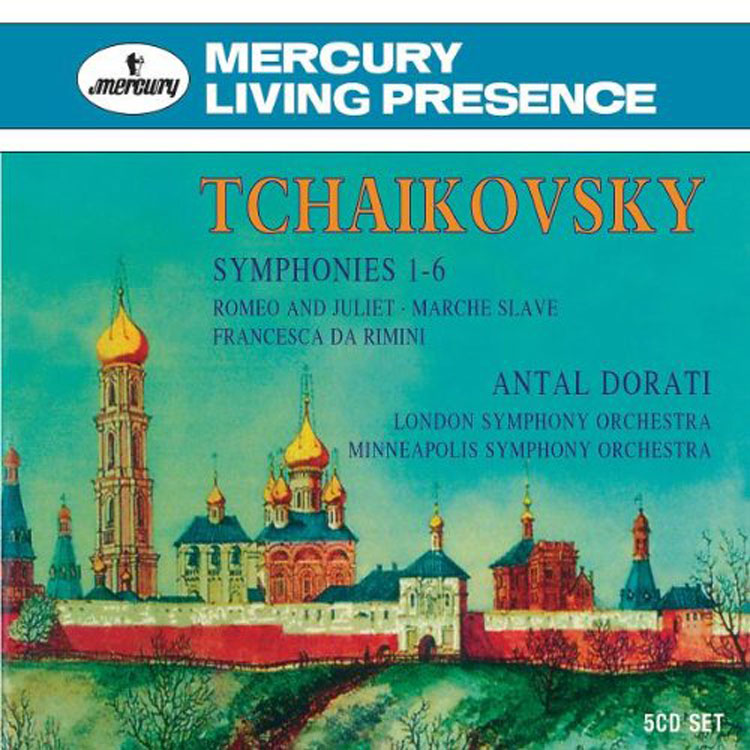 Antal Dorati was one of a select number of notable 20th-century conductors whose professional image was shaped largely by the record company he was most readily associated with. The distinctive way in which his performances were recorded (most importantly by Mercury) suggested, at least to those who knew him through listening at home, that the man was the sound they were hearing. And he wasn't alone in that. If Herbert von Karajan on DG came across as the designer smoothy and Otto Klemperer on Columbia seemed the granitic sage, Dorati on Mercury Living Presence was the pushy middleweight: assertive, light on his feet, punching out rhythms with unflagging energy (especially in Bartók and Stravinsky).
Dorati was born on April 9, 1906; his father was a violinist with the Budapest Philharmonic Orchestra and his mother was a piano teacher. He studied at the Franz Liszt Academy with Kodály, Leó Weiner (both composition) and Bartók (piano). His links with Bartók continued for many years, and after Bartók's death he conducted the first performance of his Viola Concerto (as completed by Tibor Serly) and made many unforgettable recordings of his music.
Dorati made his conducting debut in 1924 with the Hungarian State Opera. Like so many fine conductors of his generation (for example Martinon and Kubelík), he was additionally motivated by a strong desire to compose, and he not only wrote original works but also arranged pieces by other composers, including the music by Johann Strauss II for the ballet Graduation Ball – of which he conducted the premiere, in 1940. After his spell at the Budapest Opera he went to the Dresden Opera to take up the post of assistant to Fritz Busch before he was appointed Music Director of Münster Opera, where he stayed until 1933. He then joined the conducting staff of the Ballet Russe de Monte Carlo. During the 1930s, in addition to his Ballet Russe engagements, he began guest conducting in Europe and America. As Music Director of the new American Ballet Theatre (from 1941) he was able to demonstrate his ability to build an orchestra. This was a fairly dazzling phase in Dorati's career. Most notably, he revitalised the Dallas Symphony Orchestra during his 1945-49 tenure, when he made the first of three recordings of Bartók's Second Violin Concerto with Yehudi Menuhin.
There can be little doubt, however, that Dorati's period with the Minneapolis Symphony Orchestra (1949-60) was the high point of his career. Aside from his epoch-making concert programmes (many rarities have been released on the orchestra's own label), Dorati's Mercury Living Presence recordings in the fabled Northrop Auditorium inspire a sense of wonderment to this day, and many of them are now available on CD. Highlights include complete recordings of the three Tchaikovsky ballets, a Rite of Spring that raised the roof (a stereo remake did likewise), Copland's Third Symphony and music from Rodeo, major symphonies by Beethoven, Brahms and Tchaikovsky, and much, much more. All attest to an interpretative vitality that remained unflagging throughout the period.
Dorati's Mercury sojourn also witnessed superlative (mono) recordings with the Chicago Symphony Orchestra (not least a benchmark account of Bartók's Miraculous Mandarin Suite) and the London Symphony Orchestra (starting from the mid-1950s, by which time the Mercury 'Living Stereo' technique was ruling the audiophiles' roost). Dorati's texturally luminous LSO recordings of the six Tchaikovsky symphonies, The Nutcracker (complete ballet) and various other Russian dazzlers still have the capacity to thrill, and the orchestra has rarely emerged on disc as more musical or better drilled. Other orchestras that Dorati recorded with for Mercury include Philharmonia Hungarica (made up of refugees from the 1956 uprising) and the BBC Symphony Orchestra, of which Dorati was Principal Conductor from 1963 to 1966, a period that brought fresh vigour to the orchestra's programmes. He then took over the Royal Stockholm Philharmonic Orchestra (from 1966) and the National Symphony Orchestra of Washington (1970-77), as well as working with the Detroit Symphony Orchestra (a former jewel in Mercury's crown). He recorded with all three orchestras (for Decca with the Detroit SO). In addition, he continued to guest conduct and form close relationships with other orchestras. He recorded all of Haydn's symphonies with Philharmonia Hungarica, as well as eight of Haydn's operas with the Lausanne Chamber Orchestra. Over the years, his 600-odd recordings (some dating from the shellac era), not to mention his many other musical skills, won him numerous prizes and honours. When he retired, he was able to turn to other creative outlets, such as writing, drawing and painting.
As he grew older, Dorati's approach changed somewhat. Rhythms were less taut, lines were more flexible, and the range of textures he drew from his orchestras were generally mellower and more varied than they had been. Had the prizefighter's punch lost its bruising power or was wisdom taking the upper hand? I guess the jury is still out on that one. In 1983 Dorati was appointed KBE. He died in 1988 at the age of 82 in Gerzensee, Switzerland.
Key recording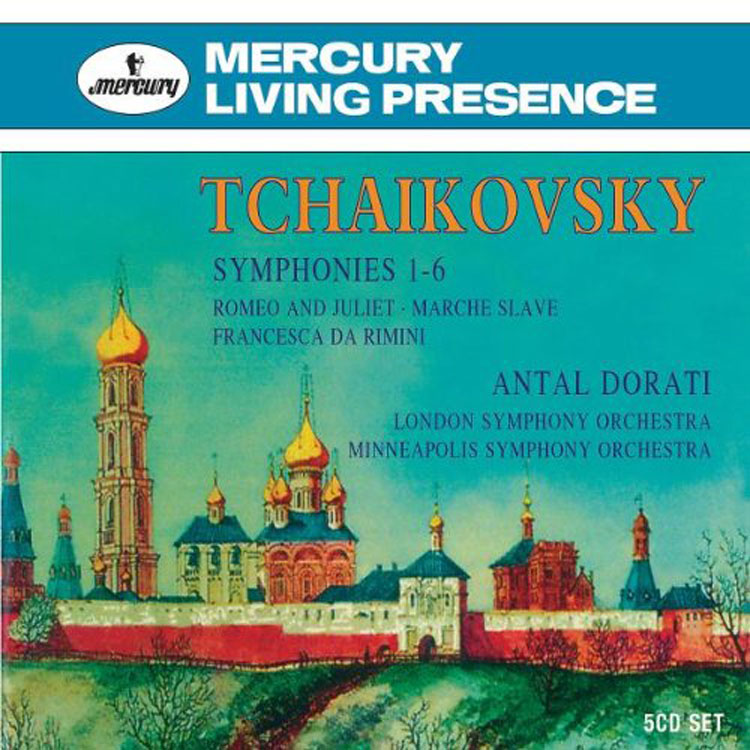 Tchaikovsky Symphonies Nos 1-6. Romeo and Juliet. Marche slave. Francesca da Rimini, etc
LSO; Minneapolis SO / Dorati
(Mercury)
Defining moments
1924 – Conducting debut

Soon after graduating at the age of 18, appointed the youngest-ever conductor of the Budapest Opera House.

1934-1941 – All about ballet

Becomes Second Conductor then Music Director of the Ballet Russe de Monte Carlo, and subsequently of the American Ballet Theatre in New York. Records significant portions of Tchaikovsky's Swan Lake ballet with the LPO.

1945-1949 – America: the high point

Directs and greatly revitalises the Dallas Symphony Orchestra. Becomes Music Director of the Minneapolis Symphony in 1949, where he stays for 11 years and makes some spectacular recordings.

1963 – BBC appointment

Appointed Chief Conductor of the BBC Symphony Orchestra, where he makes his first recording of the complete ballet Miraculous Mandarin by Bartók.