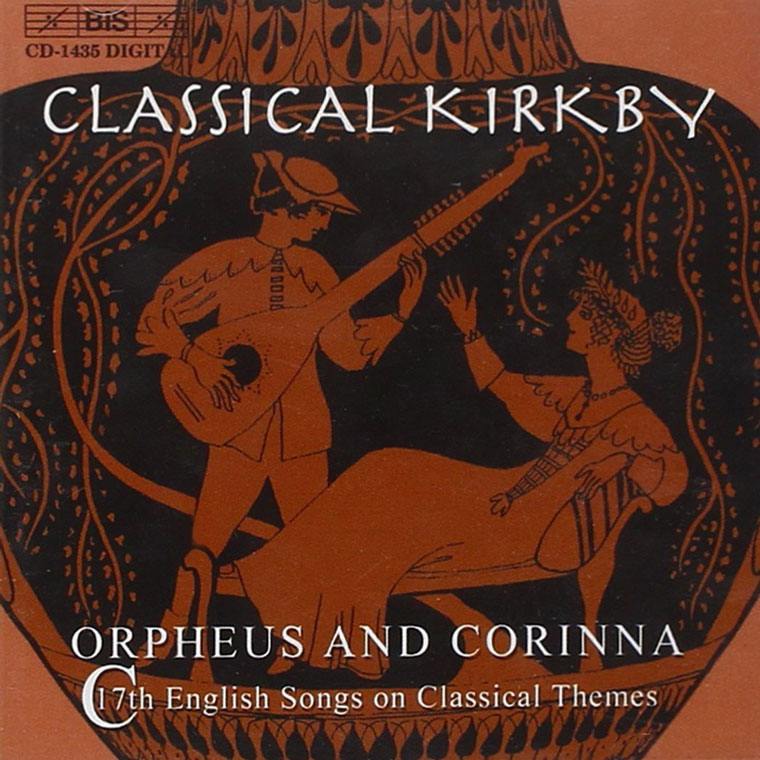 In the late 1970s, distinguishing the iconic figures of the emerging British period-performance movement was not hard. But if the likes of Christopher Hogwood and Trevor Pinnock had a rather gentlemanly look compared with a Karajan or a Bernstein, their role in creating a new sound world for Baroque- and Classical-period music could not be doubted, and their legacy is still a potent one today. Perhaps one star shone in a brighter way than any other, however, and indeed continues to stand as a true icon of early music. This was not a conductor, but a soprano with no conservatoire training, and whose programme biographies, even after more than 40 years in the business, still state that she 'originally had no expectations of becoming a professional singer'.
Emma Kirkby – Dame Emma since 2007 – has always liked to put her success down to luck, to being in the right place at the right time. Certainly, it is our good fortune that while studying Classics at Oxford in the late '60s she became a member of one of its leading student choirs, Schola Cantorum, conducted at the time by Andrew Parrott. Although she then embarked initially on a career as a schoolteacher, she was soon finding herself being booked by professional early music ensembles, among them the Taverner Choir, founded in 1973 by Parrott, who was by then her husband.
But while the light, crystalline quality of her voice was an ideal ingredient for Renaissance polyphony, it was almost certainly the way that its winning naturalness and freedom from overbearing vibrato matched the clean sounds and incisive articulation of period instruments that took her in the direction of being a soloist. (She herself says she learnt a lot from listening to the sound of Baroque players.) Her immediately attractive and recognisable tone quickly won admirers, and by the end of the 1970s she had become a familiar and distinctive solo presence, both in the lute-song and madrigal repertoire she explored with Anthony Rooley and his Consort of Musicke (Rooley would later become Kirkby's long-term partner with whom she had a son) and in Baroque and Classical choral repertoire with Hogwood's Academy of Ancient Music, including Vivaldi's Nulla in mundo pax sincera, Couperin's Leçons de ténèbres and works by Handel and Haydn. These were the performances that not only established her reputation, but also made her almost a definition in people's minds of what an early music voice was; the freshness of her sound in some of them – for instance in a pristinely intelligent lute-song recital 'The Lady Musick', or in her smallish but telling role in the famous 1979 Hogwood Messiah – can still compel the listener today.
Kirkby continued to make recordings with the Consort, the Taverner and the Academy right through to the 1990s; and another group with whom she has long had a strong relationship is London Baroque. There have also been countless other collaborations, however (including an unforgettable contribution to the 1981 Hildegard of Bingen disc 'A Feather on the Breath of God', with Gothic Voices); and she has always maintained that the act of singing with others has brought her the greatest pleasure. Who could doubt that, after hearing her in the Consort's Monteverdi madrigal series or gently lending her unmistakable timbre to the ensembles of Parrott's one-to-a-part Bach B minor Mass of 1984? Delightfully blended duets on record with fellow sopranos Judith Nelson, Evelyn Tubb and Susanne Rydén have also testified to her ability to listen and adapt to others.
Yet inevitably it is as a soloist that she will long be cherished, whether in recital or in more public music. For years now, listeners have warmed to the bell-like purity of her voice and the sheer pleasure to be had from listening to the precision and beauty with which she moves from note to note. She has hardly ever appeared in opera – recordings of the role of Dorinda in Handel's Orlando under Hogwood, and Purcell's Dido in an influential early period version with Parrott are typically immaculate, but suggest that dramatic music is not a natural field for her. And while her Mozart recordings stood out at the time for their bright agility, they do not seem to have been so influential in changing the way people think about how that repertoire should sound.
It is, after all, in Renaissance and Baroque repertoire that we can get closest to her, whether in thoughtfully planned song recitals or in larger ensembles. Here her intimacy with the music is at its clearest, as are the personal grace and modesty which characterise her approach to the art. Kirkby has always put text on an equal footing with the music, and both of those before herself. In these matters both musical and personal she has never compromised the principles with which she started out. No wonder she's one of the most respected and well-loved figures in the business.
Key recording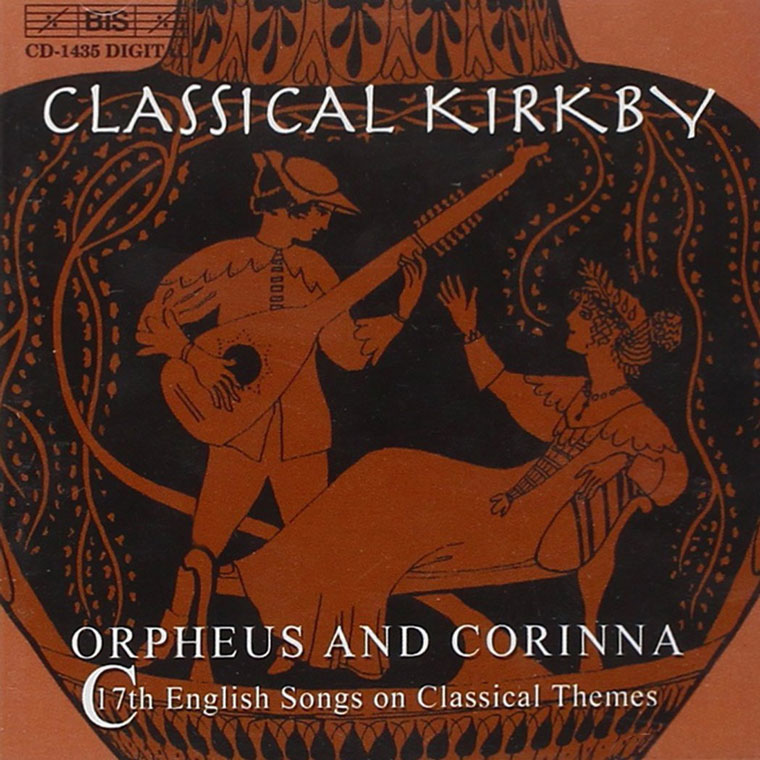 Classical Kirkby
With Anthony Rooley theorbo/lute
(BIS)
Defining moments
1973 – Music takes over

After singing as a (Classics) student in Schola Cantorum of Oxford, Kirkby joins the Taverner Choir – the modest start of an unanticipated professional career

1979 – Like a refiner's fire

After several years of Handel, Haydn and Vivaldi with Hogwood and the Academy of Ancient Music, she has just three arias in their groundbreaking recording of Messiah, yet the rarely heard soprano version of 'But who may abide' produces one of her most scintillating moments on disc

September 14, 1981 – Helping Hildegard on her way

Sings on only two out of the eight tracks on the Hildegard of Bingen album 'A Feather on the Breath of God' from Gothic Voices – yet a typically standout account of Columba aspexit raises her, Hildegard and the Hyperion disc to cult status

1999 – Popular favourite

The success of compilation albums such as 'The Pure Voice of Emma Kirkby' and 'The Sweet Sound of Emma Kirkby' brings wider fame and helps propel her to the title Classic FM Artist of the Year

July 2007 – A Dame at last

Kirkby's DBE in the Queen's Birthday Honours list – for many, long overdue – was the first for a singer so strongly associated with the British early music movement. Typically, she accepted it on behalf of that community, and 'as a celebration of the powers of ensemble, clarity and stillness, beyond those of volume and display'