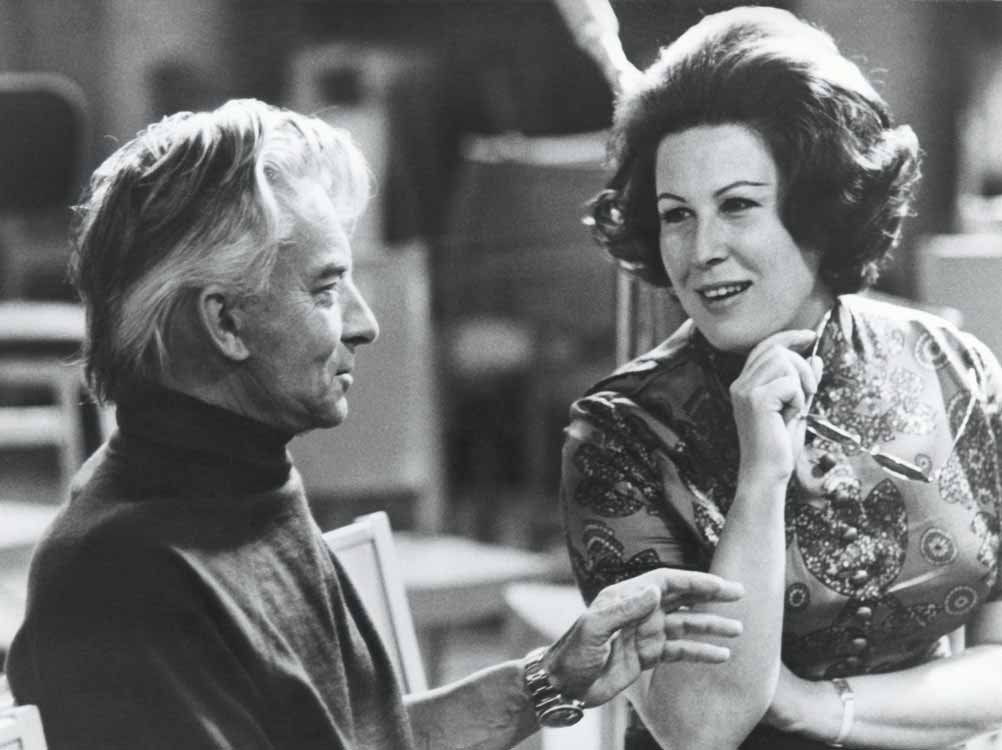 In my well-thumbed, cherished 2001 Gramophone Good CD Guide, purchased using a small staff discount and a chunk of my hard-earned wages during my time at the sadly now defunct Sheffield Virgin Megastore, Gundula Janowitz (b1937) amasses a rather impressive number of entries.
Beethoven's Ninth in the complete Karajan set; Mozart arias (her first solo recital disc from 1967); Carmina Burana (alluring and fey); Ariadne auf Naxos; Lohengrin; Parsifal (a luxury Flower Maiden); Der Freischütz and, of course, Richard Strauss's Four Last Songs, the disc she is perhaps best known for. I would, myself, have to include her totemic recordings of Schubert Lieder to that list (awarded the Deutscher Schallplattenpreis, now the ECHO Klassik Award), and there are indeed many other wonderful recordings. The reviews of these discs variously describe her 'purity of tone and silken vocal line', 'refinement of style', and that adjective possibly never ascribed so much to one singer: 'golden'. It is this great honesty, vulnerability and beauty in her sound, allied to a deep, noble sense of musicality, that makes me a huge fan. The luminosity and truth in her lustrous sound are, for me, unparalleled.
It was, perhaps unsurprisingly, the glory of her Strauss that first introduced me to this remarkable singer. A friend at university had played me the Four Last Songs by another singer and I told my mum I had to have a CD of the piece. With my birthday coming up, she went to Prelude Records in Norwich and asked which recording they would recommend. She came away with two, thus, in an instant, converting me into a geeky type of record buyer for posterity. I enjoyed Lisa Della Casa's version, but Janowitz had me hooked. I played the CD incessantly, so moved was I by her singing, its tenderness and her genuine and deep commitment to the harmonic line. Add this to one of the best horn solos ever recorded and it's a really powerful 20 minutes. This CD should be available on prescription.
As I added to my CD collection during my time at the record shop, judiciously using my Christmas bonus and snaffling any newly reduced items before any proper customers could, anything with Janowitz was a priority. I learned that this was what an artist was: a singer using her technique to create a beautiful sound, yet always subservient to the music, employing it and a great imagination to make incarnate glorious fantasies.
How did this great artist come into being? Born in Berlin in 1937, Janowitz studied in Graz and made her debut at the Vienna State Opera in 1960 in the role of Barbarina in Le nozze di Figaro. She had auditioned for Herbert von Karajan in 1959, when he told her: 'If you promise to work hard I will take you out into the world.' They clearly both stuck to the bargain and Janowitz was a member of the ensemble at the theatre throughout her career. And what a career it was. Early roles at the Staatsoper included Pamina, Mimì and Purcell's Dido, followed by the Empress in Die Frau ohne Schatten. Out of Vienna, notable debuts were Bayreuth (1960), Aix-en‑Provence (1963) as Pamina (a role she would record under Klemperer the following year), Glyndebourne (1964) as Ilia, the Metropolitan Opera (1967) as Sieglinde and Covent Garden (1976) as Donna Anna. At Salzburg between 1963 and 1981 she sang Donna Anna, Countess Almaviva, Fiordiligi, the Marschallin and Ariadne. She would also appear during her career at the Opéra de Paris (for its reopening in 1973), Frankfurt, Hamburg, Munich, Berlin and La Scala.
Gramophone's James Jolly once asked her what her favourite roles were. 'The three As,' she replied, meaning: Donna Anna (a role she sadly never recorded commercially), Agathe and Arabella. Her collaboration with Karajan lasted until 1979 when, after a performance of Brahms's A German Requiem at the Salzburg Easter Festival, he simply kissed her hand and said farewell. That was it. Janowitz described this as typical behaviour. 'Karajan was always interested in the latest things: autos, recording technology – singers. That's how he was,' she explained in an interview in Opernwelt magazine, adding, 'Next to my parents, he is the person to whom I owe the most thanks. I was his child; with him, I would have trusted myself to sing anything.' Her last operatic appearance in 1990 was as Ariadne (a role she'd also recorded), fittingly at the Vienna Staatsoper.
It was not, however, just as an opera singer that her career flourished. Her wide and varied discography includes Bach's St Matthew Passion, Mass in B minor and Christmas Oratorio, Handel's Messiah and Judas Maccabaeus, Beethoven's two Masses, Brahms's A German Requiem and Lieder, Haydn's The Creation and The Seasons, Hindemith's Das Marienleben, Mendelssohn's St Paul, Mozart's Requiem, Pergolesi's Stabat mater, Schoenberg's Gurrelieder and Verdi's Requiem. There must be few singers who can have triumphed in such varied repertoire. And, of course, there is the Strauss Four Last Songs. It may not be to everyone's taste but for the beautiful use of vocal colour it surely cannot be beaten. Perhaps Janowitz is a bit of a 'marmite' singer – you either love her or you hate her – but I love her and my life is enriched for having encountered her wonderful voice.
Key recording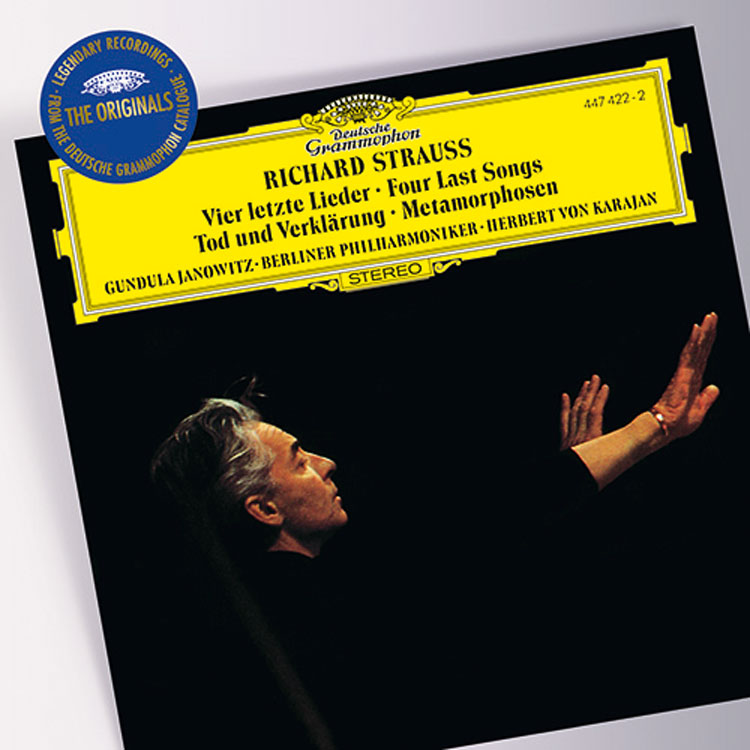 R Strauss Four Last Songs
Gundula Janowitz; BPO / Herbert von Karajan
(DG)
To find out more about subscribing to Gramophone magazine and the Gramophone Reviews Database, please visit: gramophone.co.uk/subscribe
Defining moments
1960 – First appearance in Vienna

Makes her debut at the State Opera as Barbarina after auditioning for Karajan the previous year

1964 – Appears alongside a youthful Pavarotti in Mozart

Glyndebourne debut as Ilia in Idomeneo with another future star

1967 – US debut in Wagner's Die Walküre under Karajan

First appearance at the Metropolitan Opera as Sieglinde

1974 – A classic recording is made

Records Richard Strauss's Four Last Songs in Berlin with Karajan

1979 – The long musical relationship with Karajan ends

Last performance with Karajan: Brahms's German Requiem at Salzburg Easter Festival

1990 – Her last stage performance, back where she started

Farewell at the Vienna State Opera as Richard Strauss's Ariadne