Inside Brahms's Piano Sonata No 2 with Alexandre Kantorow
Jeremy Nicholas
Wednesday, October 21, 2020
Alexandre Kantorow talks to Jeremy Nicholas about the least Brahmsian of the piano sonatas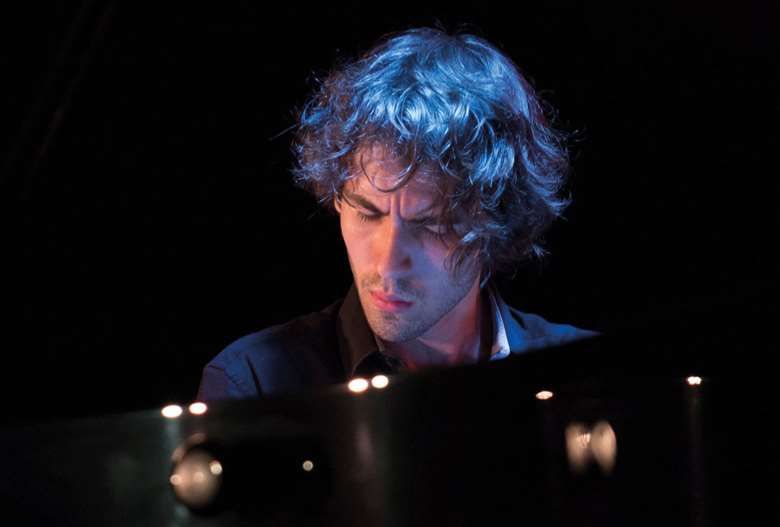 Right at the end of my conversation with Alexandre Kantorow, I happen to ask him what else he is putting on his recording with Brahms's Sonata No 2 in F sharp minor. Just as well, because his answer illustrates perfectly his concept of the work. He sees it as a rhapsody. 'The idea was to do three recordings, each with one of the three Brahms sonatas. Each sonata would go with something. With No 2, I have put Bartók's Rhapsody, Op 1 (a fantastic work written by a young composer, as Brahms was when he wrote his Op 2), Liszt's Hungarian Rhapsody No 11 and Brahms's Rhapsody, Op 79 No 1 – because it has the same motif as the Bartók. In all of them there's a feeling of improvisation and telling stories.'
I'm talking to Kantorow via Zoom in his flat in Paris, where he recently moved – just before lockdown. At the 2019 International Tchaikovsky Competition, the then 22-year-old became the first French pianist to win the Gold Medal. He was also awarded the Grand Prix (worth $100,000), only the second time in the competition's history that this has been given to a pianist. One of his winning performances was of Tchaikovsky's Second Piano Concerto. His last release was of Saint-Saëns's Piano Concertos Nos 3, 4 and 5 on a single album (conducted by his father, Jean-Jacques Kantorow), which I had the pleasure of welcoming in the June 2019 issue of Gramophone. Here is a pianist of imagination and daring who likes to think outside the box. Is that, I wonder, why he has chosen to do Brahms's Sonata No 2 first? After all, it's by far the least played and least popular of the three piano sonatas composed in 1852 and 1853.


The Scherzo's descent of chords with octaves is so tiring for the hands – in concert you just go for it, hope for the best!

'Well, I think in a way it's probably the least connected to how we perceive Brahms in general. It feels like the huge bold statement of a young composer who is full of ambition, and a lot more like what we can imagine of Schumann and Liszt than Brahms's actual style later on. Even though it's No 2, it was the first one of these to be written. He makes enormous (what for the period could be described as) avant-garde moments of dissonance and structural decisions. It sounds more like a fantasy than a sonata. I think people have a hard time figuring out the structure. In fact, it is very well integrated and developed from a few motifs throughout the whole piece, but it's not as clear as in his later works, so a lot of people think it's a bit weird and a bit long.'
One reason, I suggest, for its lack of champions is that the final page of the last movement, after much bravura writing, is marked Molto sostenuto with dreamy, languorous pianissimo textures, ending abruptly with just two very loud chords that come from nowhere. 'Yes,' Kantorow smiles, 'just two chords to get the audience applause! Of course, it won't be as successful as the other two sonatas, which are more outgoing in the final movements. I think the Schumann sonatas are the closest to this work: the abrupt shifts and contrasts – the sudden bursts of passion and then quickly going back. These are not things we find later in Brahms, where everything is a lot more dignified from the emotional standpoint.'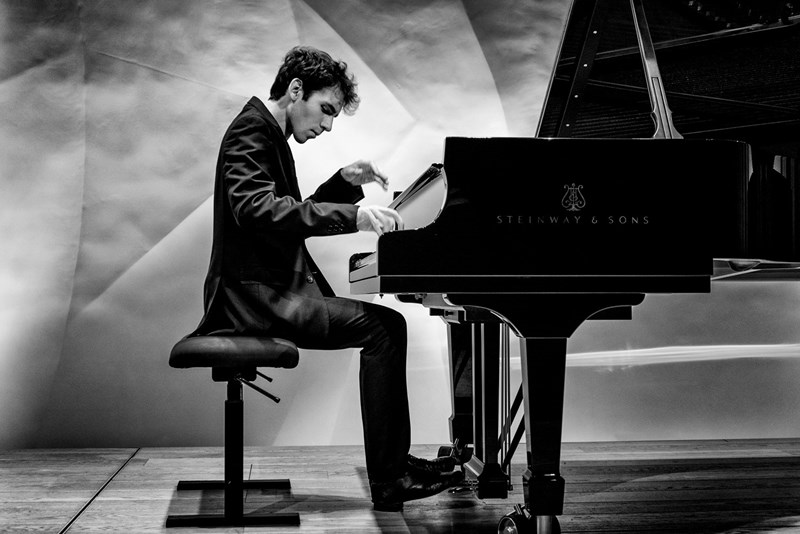 Kantorow included Brahms's Op 2 Sonata, which he's just recorded, on his programme at the 2019 Tchaikovsky Competition


The first movement (Allegro non troppo, ma energico) is ostensibly in sonata form but it doesn't feel like that, somehow. 'No,' agrees Kantorow, 'because there is no exposition or feeling of going back home. It feels like one straight journey without the idea of being born again. There is this triad throughout: F sharp, A natural, C sharp – a pattern which from the get-go is one of the straight paths which he will continue to develop. But he does it so much with mood shifts and abrupt changes that when you come to the a tempo marking you don't know whether that means the introduction or something that's just been introduced. Then there's a burst of octaves in the left hand – so he never really shows you a clear path, even if he's still using the same motifs.
'The second movement (Andante con espressione) is a set of variations on an old German song, "Mir ist leide". It's a bit weird – about winter and coldness. Again, there's not much clarity. After the theme and one variation, which are pretty strict, the following variations cover the tune rather quickly. It's funny because in the second movements of the other sonatas there are also extramusical ideas. In the Third Sonata there's this poem which he quotes about lovers in the moonlight, and in the First Sonata, it's based on an old German song from the Middle Ages. The second and third movements of Op 2 are connected: the third – the Scherzo – is simply one further variation on the same theme. This was very innovative. I don't know if there was another sonata before the Op 2 that does this.'
Most commentators agree that the second and third movements are the most successful. 'Well, they have a clearer structure and no sense of going off the path, as it were. Movements one and four are the extreme ones where Brahms goes off on his own.'
Kantorow plays a section of the finale of the Second Sonata as part of the 2020 Gramophone Awards

Kantorow has had the piece in his repertoire for the past two or three years. It is one of those that he learnt and then left alone for six months, and then when he returned to it he saw things in it that he had never seen before. 'You know that Brahms is taking you somewhere great, you can feel it, but it took me so much time to grasp it. The connection of the themes – it's very subtle. With some composers, it's so clear when they try this sort of thing. But not here.'
When talking about the piece, Claudio Arrau said he thought the most technically difficult passages were the last page of the first movement and the last page of the Scherzo. 'Yes, he's right. In the former, the jumps for the right hand are pretty tricky because you still have the accents on the first beat. But it's manageable. The bit in the Scherzo is where you have this trill octave-wise and you have to make it sound really powerful, then you have this descent of chords with octaves, but you can't play them using your fifth finger because your fifth finger has to go one note higher than the octave. It's extremely tiring for the hands – and in concert you just have to go for it and hope for the best! The publisher suggested a simplified version where you play thirds instead of octaves, but then it lacks the raw power that it needs. And those trills also appear on the last page of the last movement – like the last movement of Beethoven's Sonata No 30 where the trills for the first time have an expressive value and are not there just for ornamentation. It was my teacher, Rena Shereshevskaya, who told me, 'The last page with the trills – that is where you find true love.'
This article originally appeared in the October 2020 issue of Gramophone. Never miss an issue – subscribe today