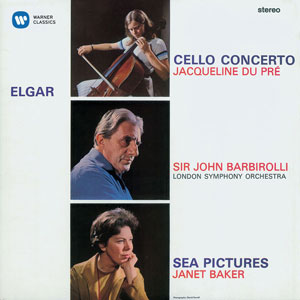 Elgar Cello Concerto
Jacqueline du Pré vc LSO / Sir John Barbirolli
Warner Classics
Fifty years on, the recording that sealed du Pré's reputation as a pioneer of the Elgar Cello Concerto remains as visceral and heartfelt as ever. 'It is a totally committed performance,' wrote Trevor Harvey in his review. 'And though every phrase is perfection, the interpretation is strong in its overall conception of each movement.'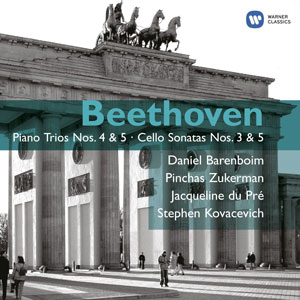 Beethoven Cello Sonatas Nos 3 & 5
Jacqueline du Pré vc Stephen Bishop (Kovacevich) pf
Warner Classics
The Fifth Sonata was a highlight of du Pré and Kovacevich's Royal Festival Hall concert a month before the recording, and represents superbly their flourishing partnership. According to critic John Borwick, 'Their playing has a youthful zest and freshness about it'.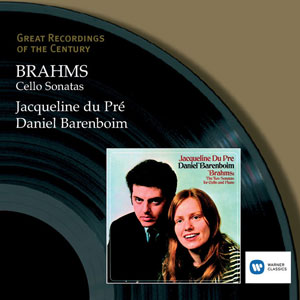 Brahms Cello Sonatas Nos 1 & 2
Jacqueline du Pré vc Daniel Barenboim pf
Warner Classics
These Brahms sonatas exhibit playing that is, according to Joan Chissell, 'quite extraordinarily expressive and beautiful'. Are the tempos and rhythms too self-indulgent to be authentically Brahmsian? Perhaps, but this recording is still legendary.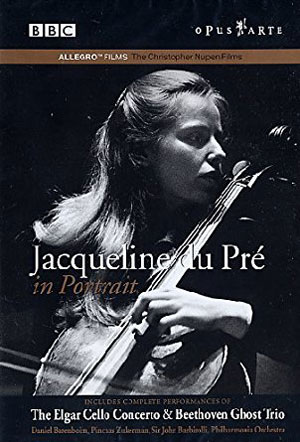 Jacqueline du Pré: In Portrait
Pinchas Zukerman vn Jacqueline du Pré vc New Philharmonia Orchestra / Daniel Barenboim pf
Film director Christopher Nupen
BBC/Opus Arte/Allegro Films
This contains two films, Jacqueline du Pré and the Elgar Cello Concerto and The Ghost (a performance of Beethoven's Ghost Trio). The former is noteworthy for its complete filmed performance of the Elgar with Barenboim conducting. As Edward Greenfield wrote, '[It] has a warmth and intensity to match…du Pré's classic EMI recording.'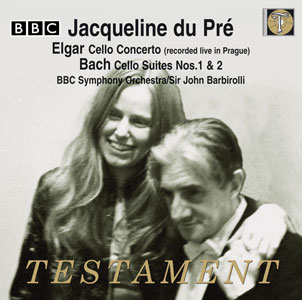 Elgar Cello Concerto
Jacqueline du Pré vc BBC SO / Sir John Barbirolli
Testament
Recorded live in Prague in 1967, little more than a year after her classic studio recording, du Pré clearly revels being in front of an audience. As Andrew Farach-Colton noted, 'She digs into the opening solo with startling urgency…[and] finds a greater variety of mood in the score.'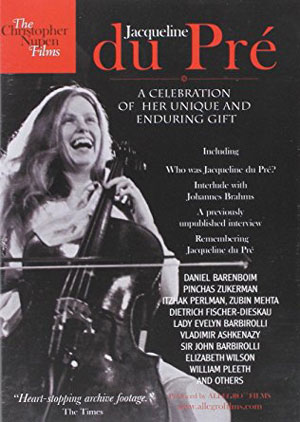 Jacqueline du Pré: A Celebration
Jacqueline du Pré vc with various artists
Film director Christopher Nupen
Allegro Films
Christopher Nupen's three-hour tribute features two films plus a montage of images of du Pré and Barenboim accompanied by a recording of them playing the first movement of the Brahms E minor Cello Sonata. To conclude is an interview with du Pré, shot in 1980, which, as Andrew Farach-Colton wrote, 'is all the more potent for being entirely free of self-pity'.