Jamie Barton interview: 'I'm going to try to amplify as many marginalised voices as I can'
Friday, May 22, 2020
American mezzo Jamie Barton has found a kindred spirit in composer Jake Heggie, both musically and personally, she tells David Patrick Stearns, as she releases a recital disc of his music, accompanied by him at the piano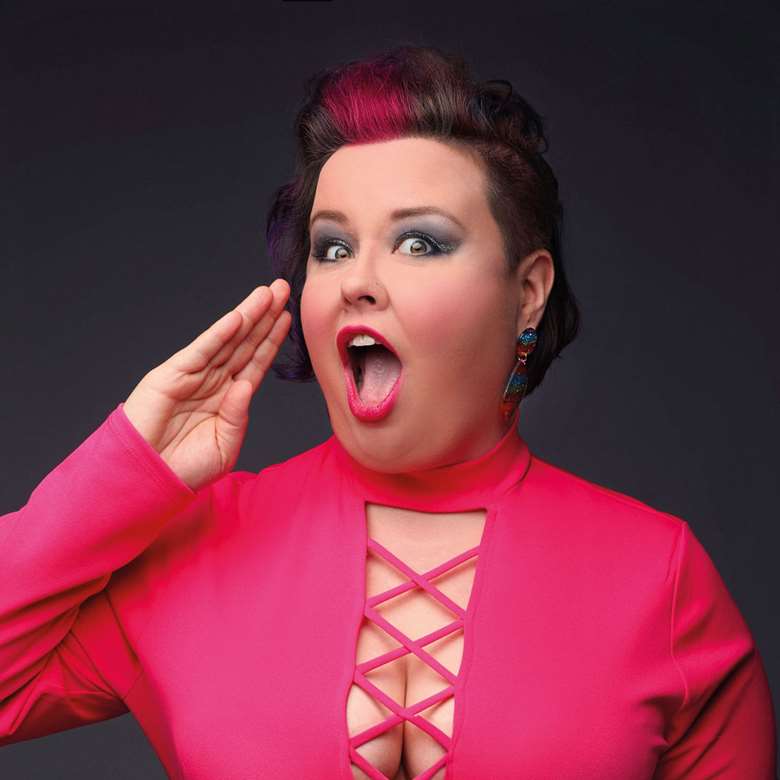 Jamie Barton's new recital album, 'Unexpected Shadows', ends not with some meticulously moulded mezzo-soprano note or even a contemplative silence, but with an emphatic, not-exactly-sung dismissal.
'It's over. It's done. We're through. Now get out!' she exclaims in the 2005 song-cycle Statuesque, in which the famous ancient Greek sculpture The Winged Victory of Samothrace laments that her admirers haven't the slightest sympathy for her lacking a head. The composer is Jake Heggie, who accompanies her throughout this recording of his own music, and is thoroughly pleased – since the modern American art song is a place where seemingly anything can happen.
The disc encompasses at least two decades of Heggie's music, including the purring effects written into Of Gods and Cats (2000) as well as the more quietly sinister Ice Cube Aria from his 2019 opera If I Were You, sung by a devil masquerading as a bartender who compares a melting ice cube to the inevitable decline of human nature. In between is the 2015 song-cycle The Work at Hand, written for Barton, cellist Anne Martindale Williams and the Pittsburgh Symphony Orchestra (though heard on the new recording in a piano version). The words by Laura Morefield are about her struggle with cancer.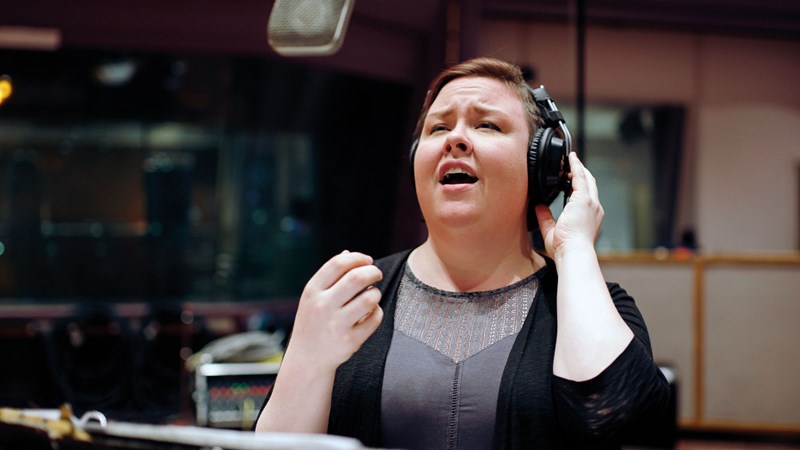 Jamie Barton (photo: James Niebuhr)
Although Heggie is best known for stage works such as Dead Man Walking (2000) and Moby-Dick (2010) (the first of which is to have its Met Opera debut during 2020-21, the second also projected for a later season), his output has an even balance of art song. He also has a long history of working with those he calls 'inquisitive singers' (Frederica von Stade, Susan Graham and Joyce DiDonato), who share his background in the Broadway musicals that he grew up with. Those singers also have the kind of lower voice range that allows words to come through consistently. Barton, aged 38, ticks all of those boxes – and then some, as shown by her 'Winged Victory' flourish: 'I totally dug into the Kurt Weill aesthetic that seems to be right for the composition,' she says, 'and found myself going to a guttural place.'
"

You can't be afraid to be "you" on stage. Jamie brings her generous, boisterous and loving personality to her singing

Jake Heggie
Opera roles such as Fricka, Adalgisa and Gluck's Orfeo find their way into her repertoire with a consideration that weighs their dramatic content against the state of her ever-maturing voice. But Barton's starting point with choosing art songs is the words. 'The music is a beautiful tool, but the words are the most important. Absolutely,' she says. 'It's one of the areas of this career where you really do have a hand in programming. Even when opera companies start coming to you and asking, "What do you want to do?" it's still a collaboration on a massive level. I love … choosing a programme and putting it out there in an intimate setting. I love looking into the audience and seeing them connect with the music.'
In decades past, composers and concert promoters in the US have lamented the decline of song recitals. The view from Barton and Heggie suggests that recitals allow self-expression that reflects a more immediate response to current events, and not just by repurposing music of the past but by seeking out just-written new music. 'Some people are terrified of recitals. You can't be afraid to be "you" on stage,' Heggie says. 'Jamie is a generous, boisterous, loving personality and she brings that to what she sings.'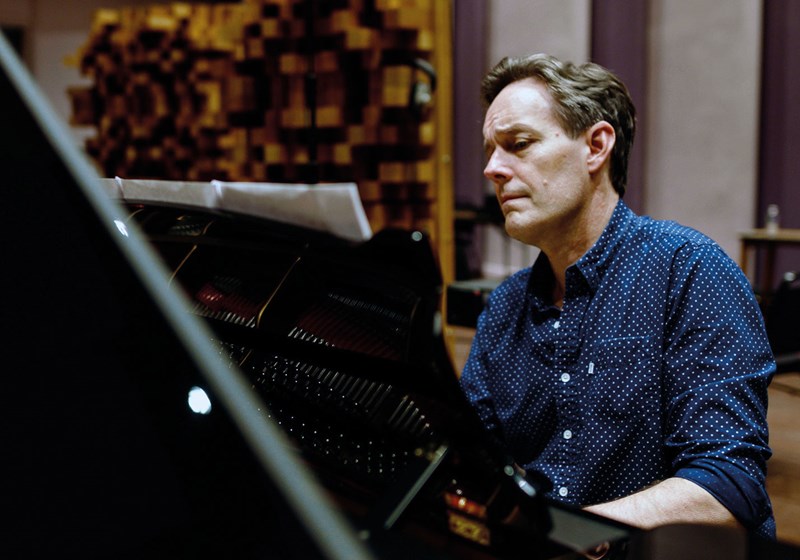 Jake Heggie (photo: James Niebuhr)
One inspiration for Barton is Dawn Upshaw, who developed a distinctly American use of the English language. Barton also shares Upshaw's disdain for some of the antiquated personality types that operatic artists are sometimes expected to portray. Barton calls them the 'inas' and 'ettas', characters whose names end that way, though she allows that the crafty Despina in Così fan tutte might be in her wheelhouse if a cast of big-voiced Mozartians could be assembled around her.
Nothing about Barton is small, neither her seamless voice nor her personality, marked by irrepressible energy, public embrace of her bisexuality (and the culture that comes with it) plus her taste for anything-but-submissive characters.
She grew up with song in the Appalachian foothills – though it was of a more folksy sort. While finding her way into her voice at Shorter University in Rome, Georgia (where operatic performance opportunities were limited), she took to giving recitals and was especially attracted to the Americana fusions in the songs of Ives. 'You hear these little hymn tunes and snippets of folk songs … I love those little Easter eggs in his music … with a background of memory playing in almost everything,' she recalls. 'We would do recitals in the chapel – a big room with bright stained glass. You really couldn't hide, even at night when the sun wasn't shining through.'
"

People would burst into tears – they could identify with what I was singing. With that response, I'm doing the right thing

Jamie Barton
The kind of inner transformation needed to become an accomplished artist is apparent in a candid alumna letter that she wrote to Shorter University some years after her 2004 graduation: 'I came to Shorter as an introverted girl with a horribly low self-esteem […] This probably had a lot [to] do with the fact that I was more interested in performing arts than cheerleading, and my best friend was gay (in a very "straight"-laced community) […] I felt that in order for me to be accepted, I'd need to fit a number of parameters – and I was comfortable with none of them […] There were times when I truly thought I could never make it as an opera singer. Look where I came from … a farm girl with no foreign language or classical training to speak of … why should I expect to even make it in this field?'
After gaining a master's degree at the operatic crucible that is Indiana University, Barton made her operatic debut in 2007, the same year in which she was among the winners of the Metropolitan Opera National Council Audition. Although other winners such as Angela Meade and Michael Fabiano went on to major contracts, Barton (then in her mid-20s) instead landed in the young artist studio of Houston Grand Opera, where she sang secondary roles such as the Third Lady in The Magic Flute. At first, she was disappointed. Now, she's grateful for that extra development time. During this period, she considered gastric bypass surgery to deal with weight issues, and is relieved to have decided against it. 'Who I am, physically, informs what I do vocally,' she said. 'It's not a shameful thing. It's who I am. There are a lot of people telling singers that's not OK. I hope to see this changing.'

Even the size of her voice could potentially have been an issue walking into the 2013 BBC Cardiff Singer of the World competition. And although it's no surprise that she won the top prize, she also won the Song Prize. 'I had been gently warned that having a voice of this size would be a difficult "sell" for the Song Prize,' she says. 'But I don't want to be just a one-flavour singer.'
Barton and Heggie met during her years in Houston. He loved her infectious personality. She was taken with his profoundly compassionate nature. Also, Heggie's Of Gods and Cats had been in her repertoire since her time studying at Indiana University. When Carnegie Hall offered to commission a song-cycle for her, he was at the top of her list but was booked up. The solution was to turn a previous all-instrumental Pittsburgh Symphony Orchestra commission into a song-cycle for orchestra that became The Work at Hand.
Many singers will request tweaked vocal lines in a new piece. Barton saw no need. 'There was absolutely nothing that needed to be changed. It was perfect,' she says. 'It's extraordinary to have a composer who can listen to performances and recordings of mine from another place and understand exactly what this voice needs. He has that kind of ear – though I knew that Jake would stretch some limits here and there.'
Heggie says, 'I don't want to micromanage singers so that they're freaked out about counting or hitting the notes. I want them to bring something to the table. When I'm writing for Joyce DiDonato, for example, I know there are certain things she'll probably do, so I leave room for her to do them – or not.'
The surprise is how readily songs tailored for one voice can suit another. On the 'Unexpected Shadows' disc, Barton inserts her own high note into Iconic Legacies: First Ladies at the Smithsonian, written in 2015 for Graham. Some of the more freewheeling moments in the Statuesque cycle would seem to count on the considerable comedic talents of Joyce Castle, for whom it was written; but such things are written into the score, with directions such as 'Laugh hysterically here'. Not that Barton just follows directions: 'She's made it her own,' says Heggie, adding that she'd done so before walking into the early rehearsals.

That kind of exploratory collaboration explains why Heggie has such long-term artistic relationships, whether with singers, with librettist Gene Scheer or with the Pentatone label, which has recorded several of his works, including the 2016 opera It's a Wonderful Life and, more recently, the 2020 song-cycle Intonations: Songs from the Violins of Hope, accompanied by instruments salvaged from Holocaust concentration camps. Heggie is writing a role for Barton in his next opera, Intelligence, about female spies during the American Civil War and which will be premiered during Houston Grand Opera's 2021-22 season. The pair are also planning a joint recital tour next year for which Heggie will compose a new song-cycle.
Both of them bring a certain amount of social conscience to their work. Heggie, who lives in San Francisco with his husband, Curt Branom, can't say enough about how moved he was by the Violins of Hope project, and says that it forced him to explore a new form of songwriting that encapsulates history as well as personalities. Barton lives in Atlanta – the general part of the country where she grew up – and feels that her blue state vote counts for more in the red state of Georgia.
'I'm one of those incredibly lucky singers who has a platform for what I sing and what I say. I've come to the conclusion that I'm going to try to amplify as many marginalised voices as I can,' she says. 'And the recital format is absolutely where that can happen.'
Last year, Barton and pianist Kathleen Kelly did what they called a feminist recital tour, featuring Haydn's study in female abandonment Arianna a Naxos as well as Libby Larsen's cycle Love after 1950, which, among other things, deals with the painful personal grooming that women are encouraged to endure, with the repeated conclusion that 'beauty hurts'. 'We did it in Birmingham, Alabama, and there was a receiving line that took as long as the recital to get through,' she said. 'People would come up to me and burst into tears. Here I was, singing something they identified with. They had never felt so seen and heard … With responses like those, I'm doing the right thing.'
Ideas she is considering for Version 2.0 of this programme involve more talking to the audience and possibly more vernacular music. Curiously, Barton shares with Deborah Voigt a fascination with the singer–songwriter Karen Carpenter. 'I grew up with hippies, right?' she says. 'The Carpenters were just a little outside of what my parents listened to – but Karen Carpenter's voice is one of the most iconic voices of the 20th century. She had a beautiful, lyric voice, and I see why Debbie is into her.'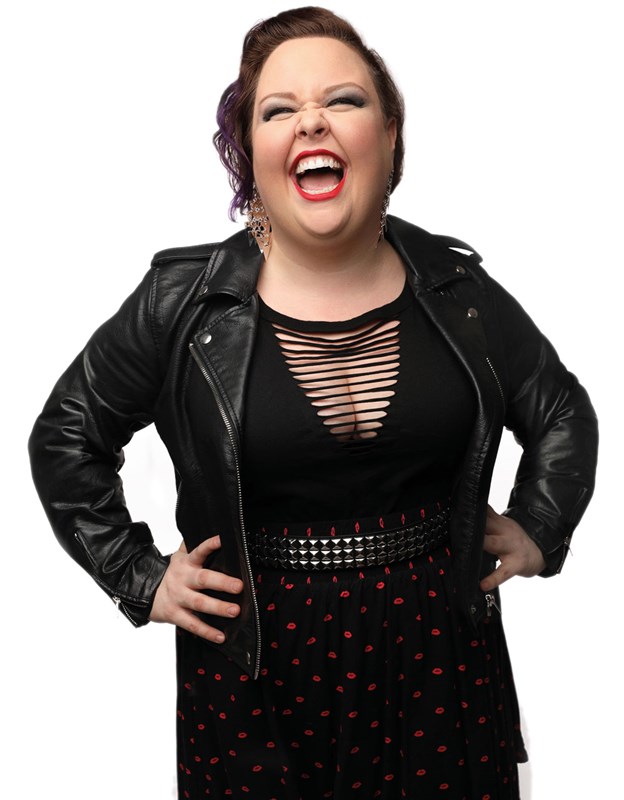 Jamie Barton (photo: Bree Anne Clowdus)
Barton's future song-cycle with Heggie remains, at this point, a mystery to them both. The flexibility and speed with which song recitals can be assembled camouflages what is, for Heggie, a complex process. Although few composers have so deftly blurred the line between opera and song, Heggie sees them as such distinctly different art forms that their main point in common is the voice. He quotes Larsen as describing song as a literary pursuit, while opera is innately theatrical. Possibilities in art song have been expanded well beyond the cultivated, relatively genteel terrains of Samuel Barber and Ned Rorem, with the extended declamation of William Bolcom's Cabaret Songs and Leonard Bernstein's Arias and Barcarolles plus the precise storytelling of Stephen Sondheim (a particular idol of Heggie's). But just because the 59-year-old Heggie has written around 300 art songs doesn't mean he can just knock them out. One singer – whom he does not name – pleaded for just a little something for a forthcoming recital, and Heggie had to explain, 'That's not how it works.'
The starting point is the idea: 'If you don't fall in love with it right away, you probably won't. Once I have everything in my head and psyche, and have the text and the situation and the person, then it might happen quickly,' he said. 'It might take a week to find the right tone for a song. You want to make sure there's a journey and architecture there. You also have to write songs that singers want to sing. It has to be vocally something that uses what they have.'
The ideal result (and one can hear it in the 'Unexpected Shadows' recording) is that all parties concerned are so inside the piece that there's no perceptible division between words, music and voice – in a performance where all parties feel that they wrote it themselves. 'Gene Scheer says that if his libretto is well done, the composer feels like they've written the libretto themselves,' explains Heggie. 'I write the score, and if we do our job well, the singer feels like they wrote the whole thing.' It's possible that in such moments Barton transcends her role as a singer. 'My job', she says, 'is storytelling.'
'Unexpected Shadows' is being released in four parts up until September, when the full album will be made available

This interview originally appeared in the May 2020 issue of Gramophone. Never miss an issue of the world's leading classical music magazine – subscribe today!
Listen